It's going to be held virtually! Fashion Week
2020.05.21
Hello, everyone! How are you doing? I'm Miyanaga, the world stopped for a while due to the impact of COVID-19, but various countries are starting to unlock the lockdown little by little. Good, good, good!
In the entertainment world, the digitalization of events is progressing at a rapid pace. Its influence, of course, extends to the world of glamorous fashion.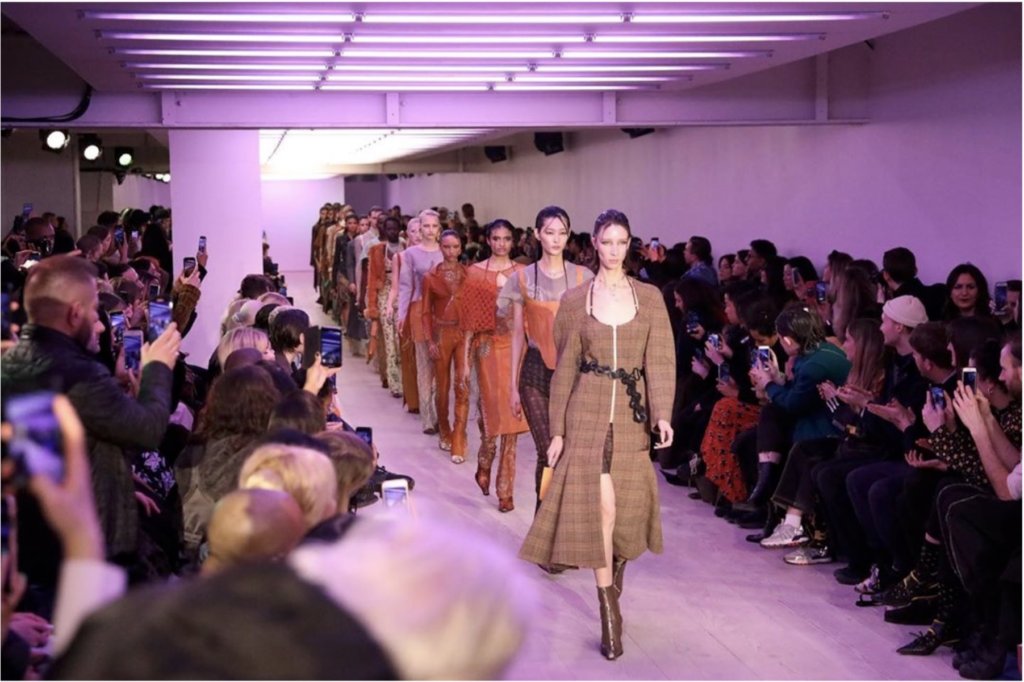 Instagram@londonfashionweek
After the industrial revolution at the end of the 19th century, entertainment became the property of the masses as well as the aristocracy. Yes, it has changed to an era where we, the general public, can enjoy our culture. It could be art or thought, but it has always been fashion that has led the culture in the form of visuals. The passion scene has influenced many people from art to showbiz, including magazines and advertisements, the way photographs are taken, the way products are presented, and the way shows are crafted to express the brand's worldview.
However, we are proud of the fact that we have been at the forefront of the industry to such an extent. Of course, there is a tendency to value tradition. Compared to art and general merchandise, for example, high brands are lagging behind in their digital expansion.
Fashion Week goes digital for the first time in history
In the midst of all this, it was suddenly decided to hold a virtual fashion festival called "Fashion Week"! It's the first time ever!
Fashion Week is the so-called "Paris Collection," the fashion show. Held annually in four cities – Milan, Paris, New York, and London – the collection sets the trends for the year. Participating brands range from long-established brands such as Chanel, Dior, and Yves Saint Laurent to up-and-coming new brands.
For better or worse, there are signs of change in the fashion scene, which lagged behind in virtualization under the influence of COVID-19. The first online delivery of New Trends of the year, don't you think you'll want to miss it?
Leading the charge from the innovator London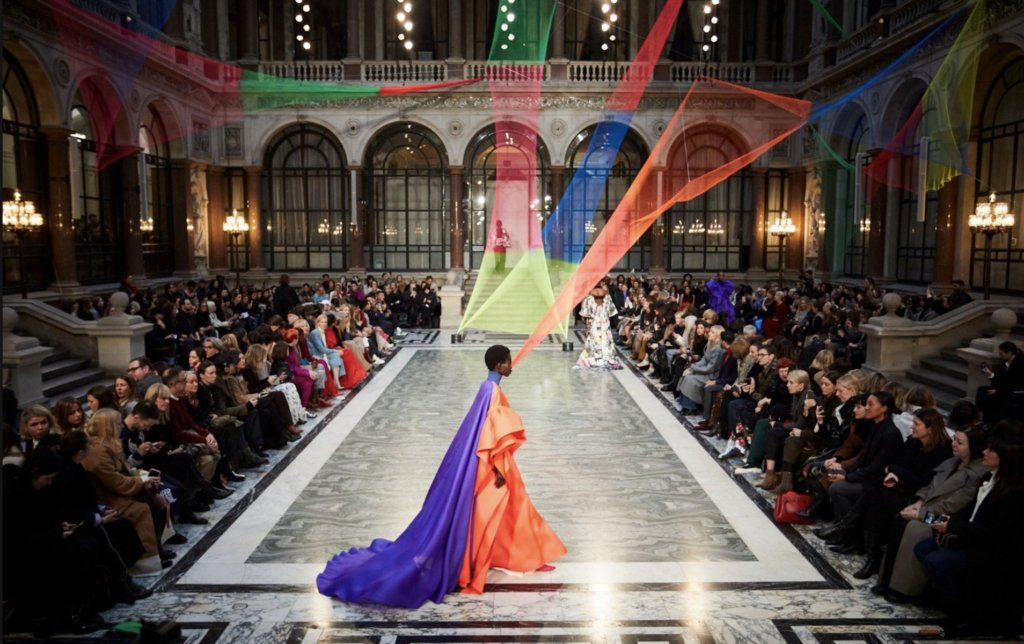 Instagram@londonfashionweek
Among the cities that host Fashion Week, London has a light-hearted response to up-and-coming artists and new initiatives. Once again, in the wake of the Corona crisis, they announced that instead of a men's fashion week, which was scheduled to start on June 12, they would be doing a digital fashion week that combines men's and women's fashion.
This virtual event allows everyone to see details that you wouldn't normally see at a fashion week, such as podcasts, interviews, webinars and digital showroom reveals.
This "all people can see" is actually an amazing thing… Very few people get an invitational card for fashion week. There are quite a few brands that you have to be the editor-in-chief of a fashion magazine to go to…!
Well, it's London Fashion Week, and as a statement, the following comments were made
'Fashion Week is a platform that has an impact not only on fashion but also on society, identity and culture. When I thought about how I wanted to live after this pandemic and what kind of business I wanted to be in, going online was a must. Each designer should also take the initiative to embrace this method of distributing their collections to a wider global community. Even though it's a tough situation, I hope they can find the unique inspiration they feel and what they can do now through it.
We are already getting ideas from each brand about what they are going to implement. For example, "Alexander McQueen" launched an effort to show the behind-the-scenes of production on youtube.
'Kenneth Ize' has put the process of making clothes online. We also implemented an initiative to encourage followers to share their sustainability coordination, which is also a trending word, with the hashtag #KennethLovesYou.
From these initiatives, it seems that the Corona crisis has brought designers and fans closer together. I feel that fashion as an "art and entertainment" is starting to heat up in recent years.
London was followed by the Paris and Milan collections.
Following in London's footsteps, Milan and Paris have also moved to digital, officially announcing that Milan Fashion Week and Paris Men's Fashion Week for the spring/summer 2021 season will be held on a digital platform.
Milan Fashion Week was scheduled to hold a joint men's and women's collection in June, as it did in London. This year's online Milan Fashion Week will feature a variety of content, including looks from each brand's collections, designer interviews, and backstage.
We also stream talks by people in the fashion industry. This digital fashion week will be distributed on the official website as well as on SNS such as Instagram and youtube.
Paris is the most traditional and prestigious of all fashion week destinations. Delivering your brand's worldview online is tactless! It's a surprise that "the Paris Collection" is now distributing online… but the Paris Collection can't keep up with the times. (Rather riding the big wave?) .
As of yet, there is no mention of the virtual distribution of the Paris Collection in the official statement, so we'll continue to check the trends.
Pay attention to the fashion trends that are driving all trends
It's even harder to reform it because it's an established "fashion" big entertainment. But this industry is about to change a lot. A major development in a fashion that is always at the forefront.
How do fashion, which has been building something new and light in every era, express its worldview virtually? This is a trend that the event industry people would do well to keep an eye on. I'd like to share with you what we've been working on since the event, so please look forward to it!