Snap Camera, the make-up and processing app for ZOOM, is useful!
2020.04.13
Due to the coronavirus infection, you have been working from home here and there.
GP also started telecommuting and working from home in principle after the state of emergency was declared.
For meetings with clients and subcontractors, we have switched to home video conferencing, instead of visiting or meeting in a GP conference room.
There are many free video conferencing tools such as Zoom, Skype, LINE, etc., and I feel that this is a very convenient world.
But do you wonder how your face will look at the video conference?
The light makes the face pale or oddly angled, so
I don't want to be in the meeting with this image…! I'm sure there have been times or times when you've wondered, "What's going on?
Also, when you work from home, you don't want to wear makeup like you do when you go to work, but you don't want to go to a video conference with a sober face.
Oh, I wish there was an app that could fix my face when I'm in a video conference…
You'd think so, wouldn't you?
So I searched for it and found it, and here it is!
You can telecon with no makeup! I tried using the Snap Camera.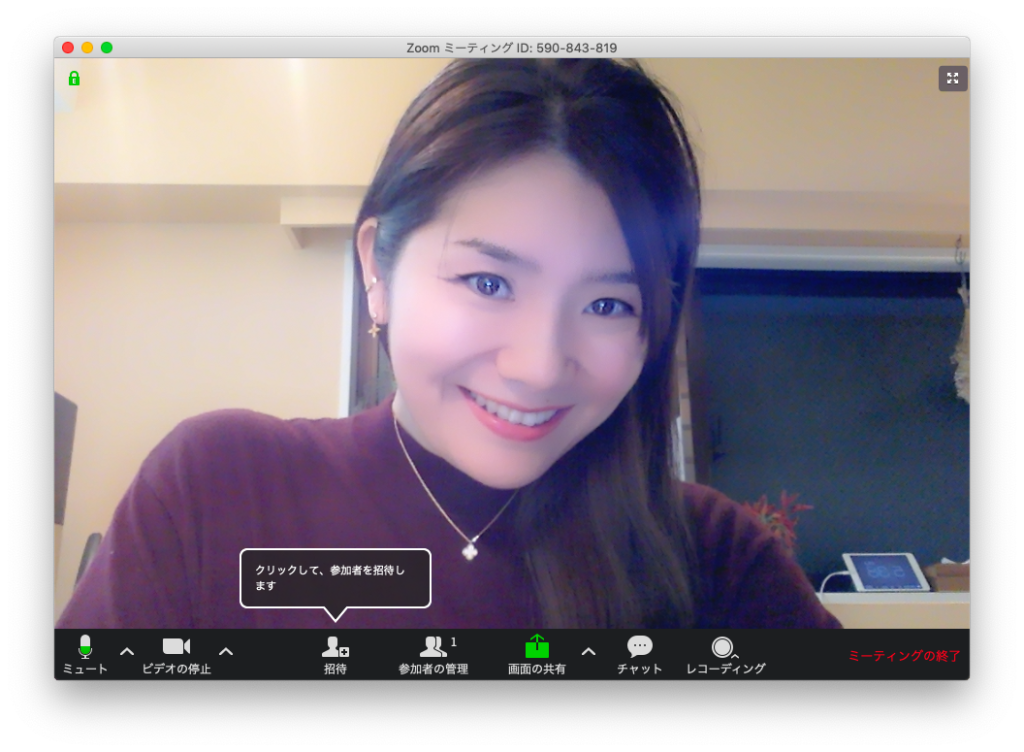 I would like to introduce a tool called "Snap Camera", an application for video conferencing that can be used on both Windows and Mac.
Click here for the official website
With this Snap Camera, you can get such beautiful images even with no makeup!
ZOOM when using the processing app "Snap Camera".
The above image shows the Snap Camera's "Makeup Cool" filter. It's very natural and gives your skin a nice shine.
If you're a woman, you'll understand how great this process is.
Moreover, because this filter does not process the contour and the size of the eyes, there is no sense of discomfort like a big-eyed Purikura (haha).
However, if there is not enough brightness in the room, the processing may appear strong, so it is recommended to make the room brighter when using it.
It is only 2 steps to use it.
1: Start the Snap Camera and select a filter.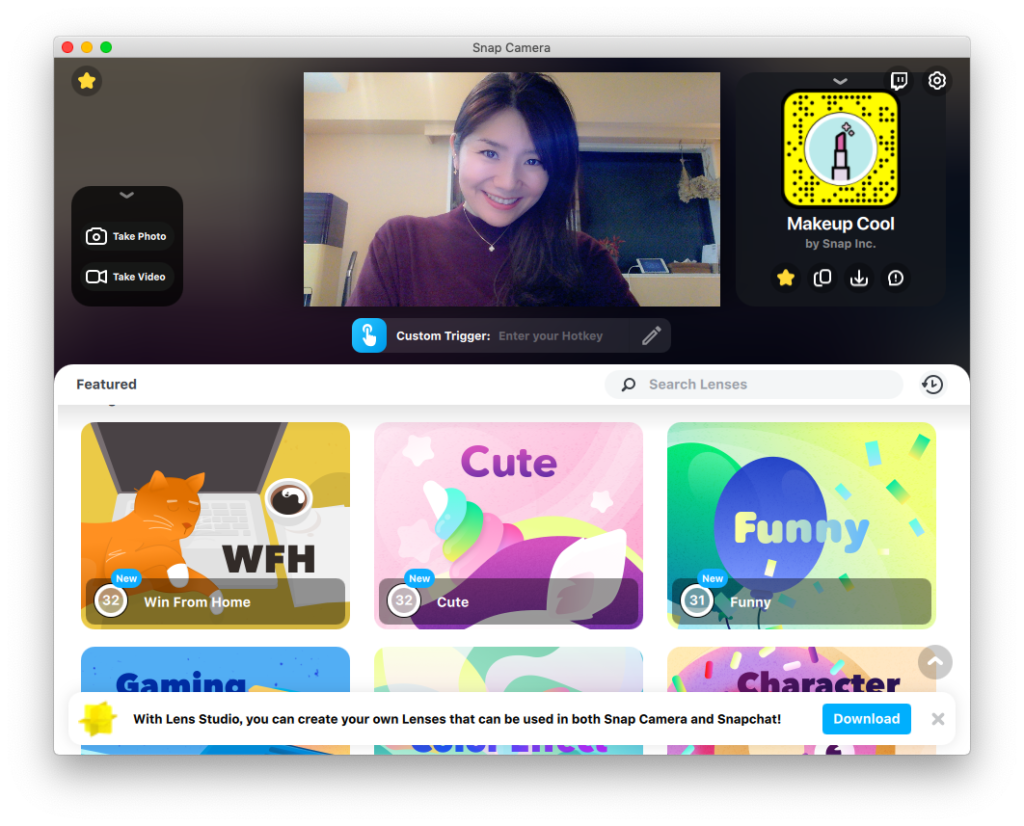 We recommend "Makeup Cool".
2: Launching the video conferencing tool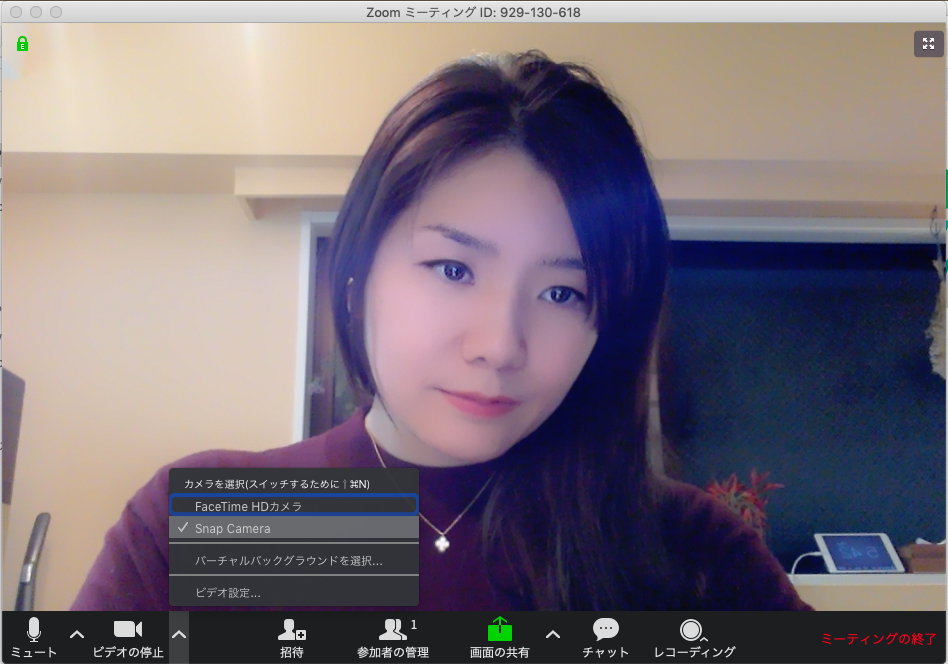 Just select Snap Camera from the pull-up symbol next to the video camera!
That's it!
Incidentally, when using Zoom on a Mac, you can always switch between the normal screen and SnapCamera, as shown in the picture above.
However, this Snap Camera is not compatible with Zoom's virtual background feature, so you should avoid using a virtual background when using it.
Whether to choose makeup or to hide the background of the room… As a woman, I'm torn (laughs)
Zoom for drinking! Interesting filter introduction
By the way, this Snap Camera has not only natural makeup processing but also interesting filters.
Potato
This is a very popular potato. If you look closely, there's a face in the potato (haha)!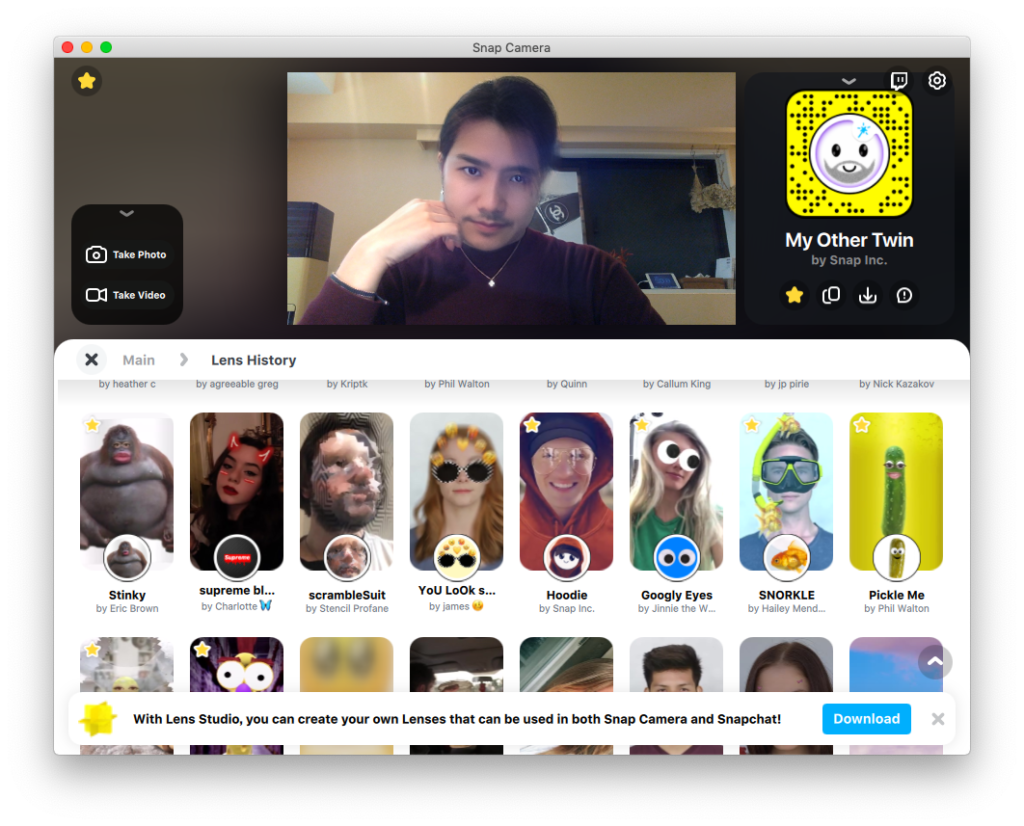 My Other Twin
An unexpected sex change filter. The accuracy is pretty high, and women can be good-looking (haha)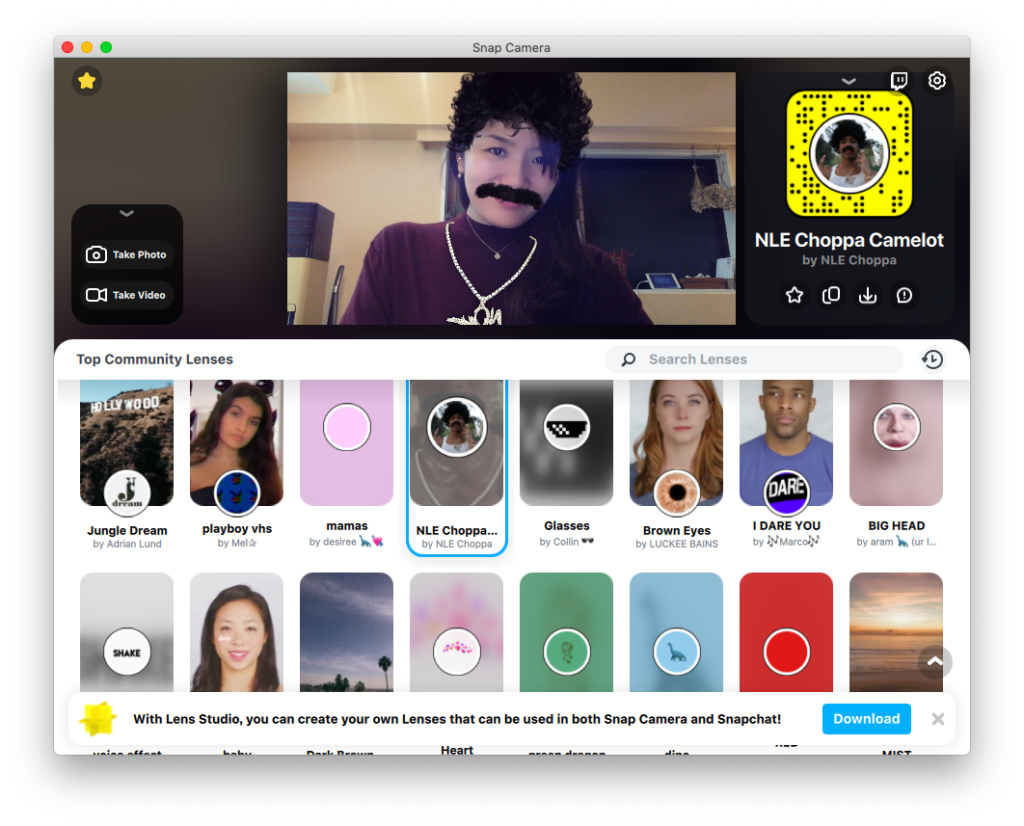 NLE Choppa Camelot
There's also an afro that looks like it's been doodled with markers.
It's easy to get stressed out right now, but I'd like to incorporate a little bit of laughter!