Fun Japanese culture to the world. Asakusa Yokocho with a festive feel!
2023.03.17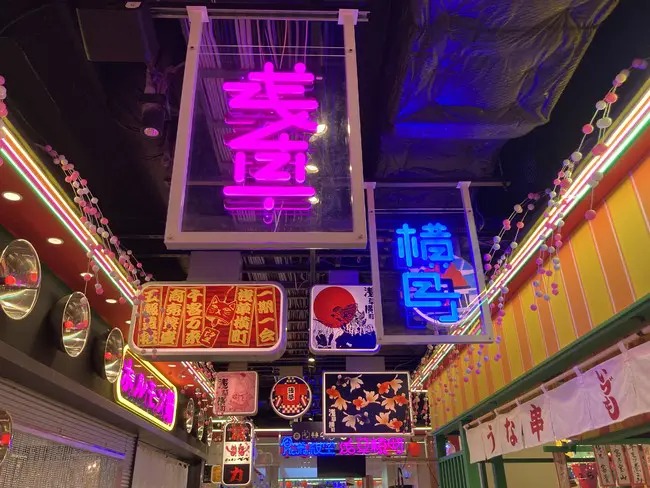 Hi everyone!
Finally, the Japanese government has resumed full-scale acceptance of foreign tourists. Amidst this trend, a hot topic of conversation is "Asakusa Yokocho," a bar where you can enjoy Japanese "Hare no Hi" culture, the Japanese festive day, and food culture at the same time.
Asakusa Yokocho is a new hot spot in Asakusa, a town that is a must-visit destination for foreign tourists, and its newest addition, which opened on July 1, 2022, will help revive inbound tourism after a two-year absence! Let us introduce you to this new Asakusa landmark that excels in entertainment!
Asakusa Yokomachi suddenly emerged in the heart of downtown Tokyo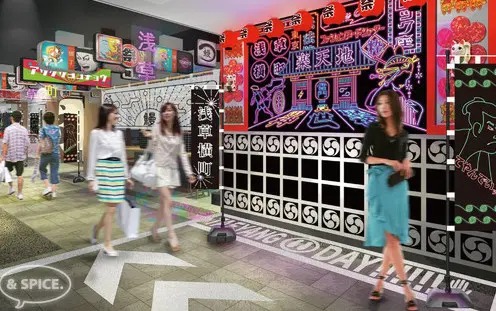 Tokyo Rakuten Asakusa Building, a 13-story commercial complex with two basement floors, is located in the Sixth district of Asakusa, Taito-ku. The philosophy of this historic building has been and will continue to provide wholesome entertainment to the masses in downtown Tokyo. Asakusa Yokocho is the newest addition to this building, which has been promoting the revitalization of Asakusa's six wards through entertainment.
Asakusa Yokocho brings together seven entertainment bars where visitors can enjoy meal while experiencing Japanese Festive culture. The area is filled with lively decorations and signs that make it seem like a Matsuri, a Japanese festival, and street performers liven up the drinking atmosphere every day.
On weekends, groups such as "Yosakoi," "Awaodori," and "Bon Odori" parade through the bar. There has never been such a place before, but something about it makes me nostalgic! Asakusa Yokomachi is a year-round festive place that takes you to the heart of Japanese Festive Culture.
Asakusa Yokocho, the Hall of Food and Festivals
When you visit the Yokocho, or side alley in Japanese, the lively, festival-like atmosphere will lift your spirits. The music, of course, and the austere lanterns, neon signs, and other decorations never cease the excitement!
Somewhat nostalgic and new, "Asakusa Yokocho" is a new landmark that connects Japanese festival culture and food culture and transmits them to the world. So, let's take a look at what kind of stores, services, and entertainment you can enjoy!
A series of restaurants offering exquisite food
The facility houses seven restaurants, offering a variety of cuisines such as eel, yakitori, and even Korean food. Let us introduce you to some of the specific foods that are available.
[Yurayura: Yakitori, Small dishes]
Yurayura pursues cooking that makes the most of carefully selected ingredients. The restaurant uses only simple oils and seasonings, and the delicious dishes are prepared using only the best ingredients, so you can enjoy them until you are full without feeling sick to your stomach! The chicken skin grill and many other skewered dishes are the perfect accompaniment to drinks. Just the thought of authentic yakitori in the relaxed atmosphere of the restaurant is enough to make you drool.
[Japan Eiko Bar "Rocky Kanai": Meat Tavern]
The best part of an izakaya or a Japanese pub, is that you can get almost anything you want there!
This Eiko Bar, Rocky Kanai, is also a general izakaya where you can get just about anything you want. What's more, Rocky Kanai is characterized by its generous portions!
The concept is "a collection of delicious foods from all over the world," so you can enjoy international meat dishes. If you are looking for a place to dine with a large group of people with different tastes, Rocky Kanai is the place to go!
[Hormone Pepe: Hormone Cuisine]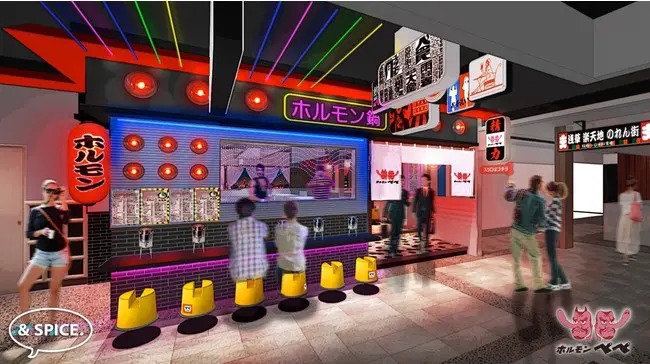 What!? The hormone dishes served in this restaurant, inside a hidden treasure museum like space, are something different from the rest. This restaurant, where you can enjoy a variety of hormone dishes, from nabe (hot pot) to deep-fried dishes to small dishes, has an underground atmosphere that fits perfectly to Asakusa. I love to visit Hormone Pepe, where you can enjoy the pure happiness of food.
[Hanmart: Korean specialty food]
Hanmart is a Korean restaurant that is as photogenic as the austere lanterns and blazing neon lights in Asakusa Yokocho. Not only is it cute, but the level of deliciousness is truly amazing. Authentic, exquisite Korean food with an authentic feel, all in a photogenic space, and everything in between!
[Shington: pork skewers]
Yakiton (grilled pork belly) and healthy vegetable-wrapped skewers are popular at Shington, but the other side dishes, such as chicken sashimi, pickles, and salads, are all items that go well with your drink. From a quick drink to a leisurely stroll, you can enjoy their menu according to the occasion.
[Asakusa Sushi: Sushi Tavern]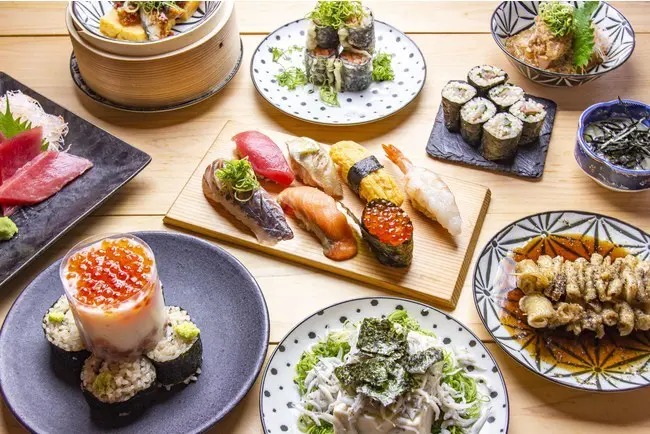 Sushi served with sake. The sushi is there for the sake. Asakusa Sushi is a place where you can enjoy having a bite to eat, with its great looking sushi. While "Edomae Sushi" is the basic concept of Asakusa Sushi, you can enjoy sushi with a twist, all served with great ingredients.
[Izumo: eel dishes, grilled beef tongue, yakitori, horse meat]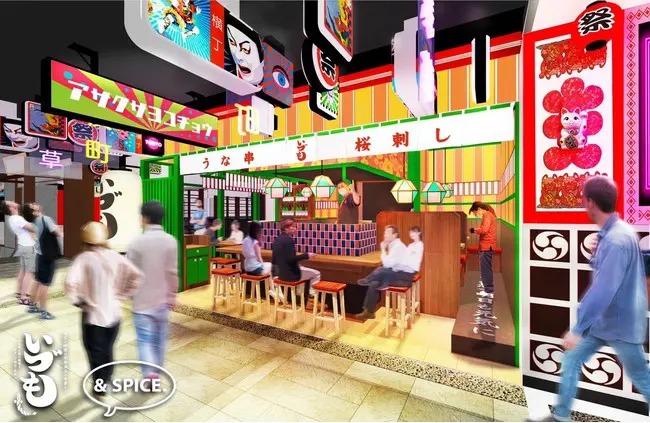 Eels have been popular among the masses since the Edo period. Here at Izumo, you can enjoy the familiar eel of the Edo period at an affordable price. The Eel Skewer that has been passed down through history is a beautiful dish that is so rich, soft, and full of energy and a must-try. In addition, the menu is full of other interesting dishes, such as the Kabano-Hoyaki (grilled eel) that will really tickle your taste buds and the wonderful Oden full of skin beauty collagen!
Kimono rental service to capture the festive mood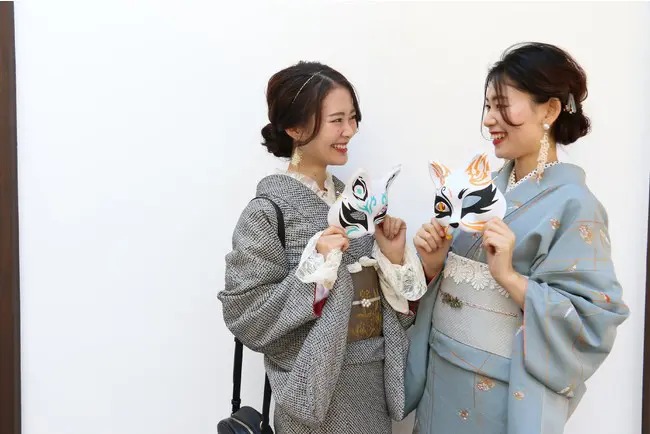 Asakusa is a town full of the atmosphere of the Edo period (1603-1867). If you have come to Asakusa, you may want to wear a kimono and parade around the town. There are countless people who think that they would like to wear a kimono and parade around the streets of Asakusa. Not to mention tourists from abroad. Kimonos and yukatas are a fashion culture that makes you feel almost Japanese!
Kimono Rental Wargo is the place to make such people's wishes come true. You can rent kimonos here. You may also enjoy taking pictures wearing a kimono at Asakusa's austere and photogenic spots. Asakusa Yokocho can easily fulfill such wishes. Definitely take your guests from overseas to this spot!
"MATSURI" Japanese festivals, held on the weekends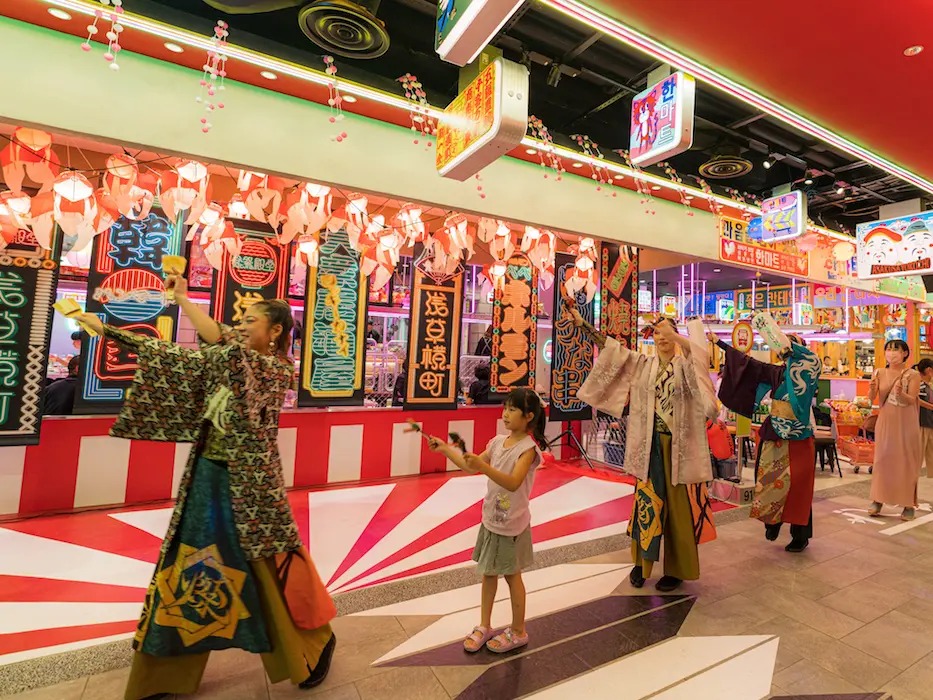 As mentioned briefly at the beginning of this article, the charm of Asakusa Yokocho is that you can immerse yourself in a festive atmosphere while watching the unique Japanese dances that enliven the restaurant.
Asakusa Yokocho started out in a lively atmosphere, especially during the special season of summer, when festivals for the Bon festival begin in many places, which is called "Natsu-mode" (summer visit).
On June 30, a tower was set up, and on July 2 and 3, the "Natsumode Bon Odori" was held. Furthermore, after the 31st, there were a lot of fun events both day and night, and on July 9 and 10, the auspicious day of the 46,000th day of the festival, the Hozuki-ichi, Asakusa's summer festival, was held.
Although these events are over, Asakusa Yokocho will continue to hold MATSURI including "NEO Bon Odori", "Eisa", and "Awa Odori" on weekends in resonance with local festivals. What kind of MATSURI you will be hit with is something you will have to wait until you get there on the day of the event. I am very excited about Asakusa Yokocho's efforts to introduce the gorgeous atmosphere and culture of Hare no Hi to the world while collaborating with local festivals and organizations.
In Closing
How was it? Wouldn't you like to visit Asakusa Yokocho, the spot for food and festivals? A bar court where you can enjoy Japanese "Hare no Hi" culture and food culture at the same time?
Japan has many attractions, and one of the most powerful cultures is traditional culture. The journey to update the traditional culture that Japan has cultivated and pass it on to the next generation will go on. We should not only promote it to the world, but also actively enjoy our own culture on a daily basis!
Personally, I would like to see more facilities and projects like Asakusa Yokocho that successfully fuse Japanese culture and entertainment, and I would like to see them succeed. I personally hope to see more and more facilities and projects like Asakusa Yokocho arise that successfully fuse Japanese culture to pure entertainment.
Asakusa Yokocho, Hall of food and festivals
4F Tokyo Rakutenchi Asakusa Bld.
2-6-7 Asakusa, Taitouku, Tokyo
Open hours: Rental Kimono Wargo 10am, Restaurants Noon to 11pm