3 Case Studies of Online Employee Meetings – Event Planning Ideas for Organizations of 1,000 or More
2022.08.23
Hi! It's Yano from GP.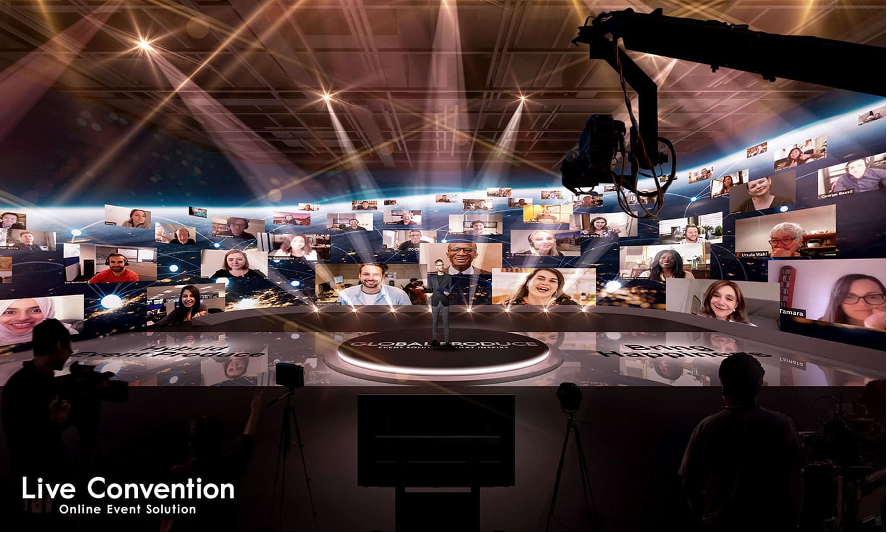 An online employee meeting is an in-house event conducted through various platforms. In the past, most of them were held at venues such as hotels or company offices where all employees gathered. However, since the spring of 2020, it has become impossible to hold large events where many people gather, so an increasing number of companies are conducting or considering to conduct online employee meetings.
In this issue, we will introduce what kind of planning is being done for online employee meetings, based on actual case studies.
What is the main purpose of a General Meeting of Employees?
The main objectives of the employee meeting itself can be summarized in three main areas. While priorities will vary from company to company, these objectives will not change even if the meeting is held online.
1. Sharing the vision and goals of the company
All members confirm the company's vision and common goals, and share the direction in which the company is headed.
2. Increase employee motivation
Through awards and other recognition, the company communicates its appreciation for the individual and the team, as well as the company's evaluation of the individual.
3. Foster a sense of unity as a company (team)
Activating communication among employees and create opportunities to deepen mutual interaction.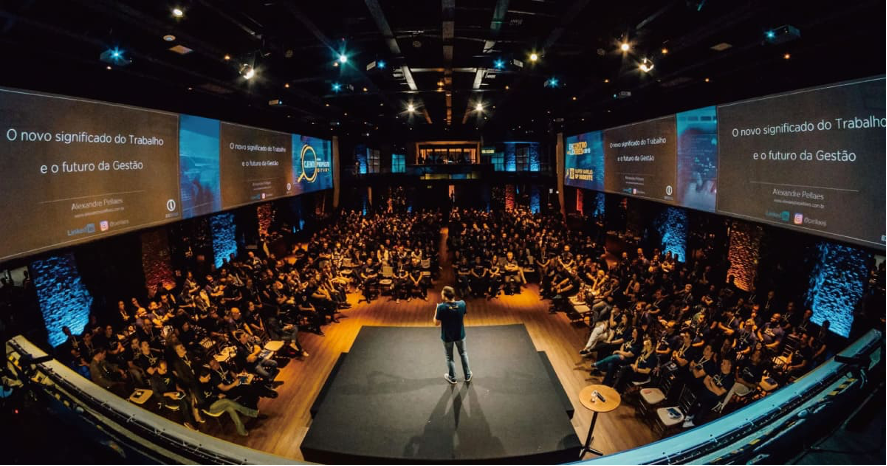 Popular contents at General Meeting of Employees
The main contents that take place at an employee meeting include the following,
1. To disseminate the company's vision, mission, etc.
2. Share where the company is today, including changes in business conditions and the external environment
3. Share annual and periodic business goals
4. Share the company's future plans, priorities, etc.
5. Recognize successful divisions, teams, and individuals
6. Provide opportunities for employees to deepen communication with each other
You can probably imagine what a general meeting of employees would look like if all employees were to gather together. So how are these programs converted in an online employee meeting?
Case Study 1: "Presenting from Around the World" Staging Management Presentations from Abroad
Perhaps the greatest advantage of holding an online company assembly is that you can present and participate from anywhere in the world. Unlike regular events, which are limited by time and location, as long as an internet connection is available, the range of planning can be expanded.
For example, a foreign company with thousands or tens of thousands of employees globally can broadcast from multiple locations, including its headquarters not only in Japan but also overseas. By using technologies such as 3DCG, it is possible to create a variety of ways to convey each message.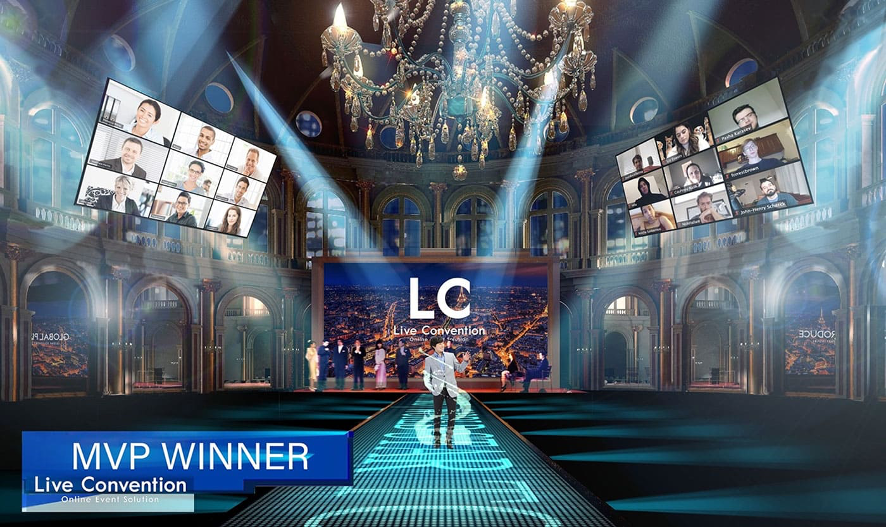 Case Study 2: Creating an "Award Ceremony" with Interactive Communication
Recognition for business units and employees is one of the most important projects at a company meeting. Rather than simply announcing the names of those to be honored, you can use online features to create an effective plan.
For example, using the chat function, viewers can easily react and comment with stamps and other tools during the broadcast. Adding a teleportation function or other staging elements can create a spectacular awards ceremony that is unique to an online event. Some companies may also choose to make the event interactive by allowing all employees to cast their final votes during the live broadcast.
Online events tend to lack a sense of participation and immersion. To counteract this, by offering a plan that allows viewers to participate through chat and voting functions, the sense of participation is heightened and employees watching the event can enjoy the content even more.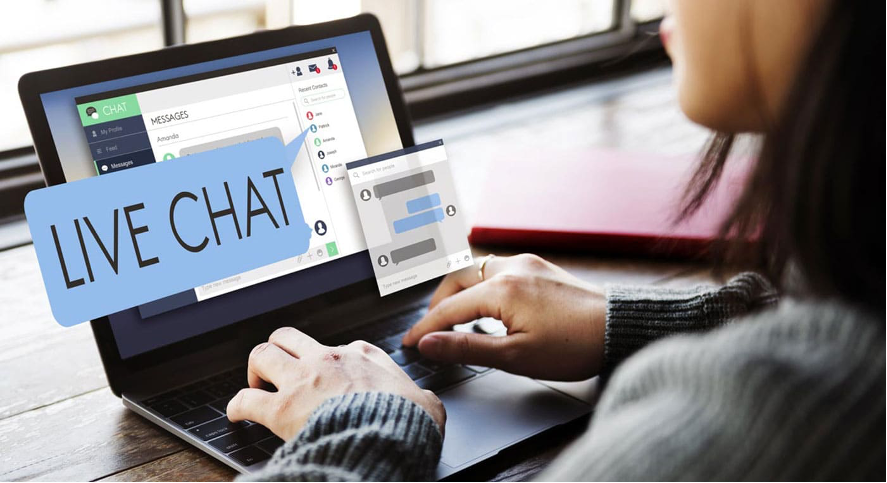 Case Study 3: Creating a Video and using the full potential of motion picture
Just because it is an online general meeting of employees does not mean that the entire program has to be completed via a live feed. Some movies can be prepared in advance and distributed as video content. For example, a message from management can be pre-recorded, company-wide activities can be summarized in a video, or a video can be created to introduce the daily lives of the employees to be honored.
By successfully combining live broadcasting with pre-recorded video content, you can create a rhythm to the event and keep viewers interested in watching.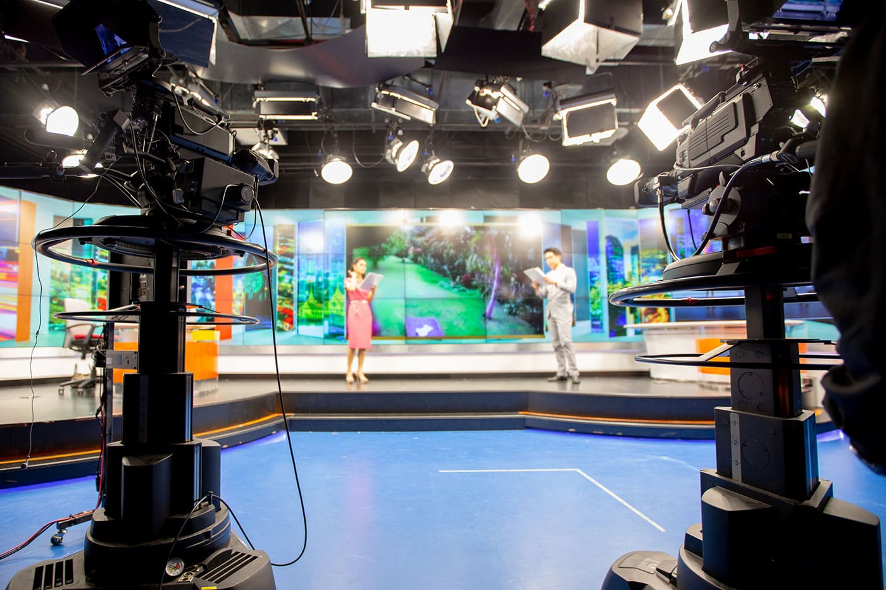 Case Study 4: Creating a Party Feel to Create a Sense of Unity Among Participants
Compared to real events, online events have a higher hurdle in creating a sense of unity among participants. This is where party elements such as a variety of goods and food can be utilized. For one in-house event, original labeled beer was produced and sent to employees' homes in advance. Even if the toast is made through a screen, just by sharing the situation where everyone has the same design of goods, the participants can feel that they are participating in the same event.
There are many other creative ways to make this happen, such as having participants wear T-shirts with the same design, sending home food and snacks for the social event, allowing each person time to prepare their own food during the event, and creating a common pose.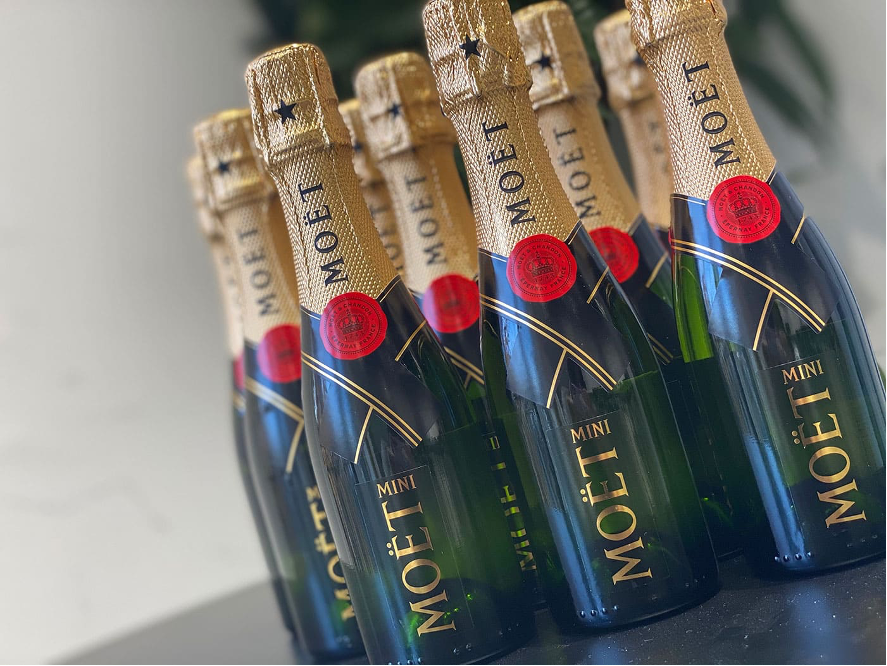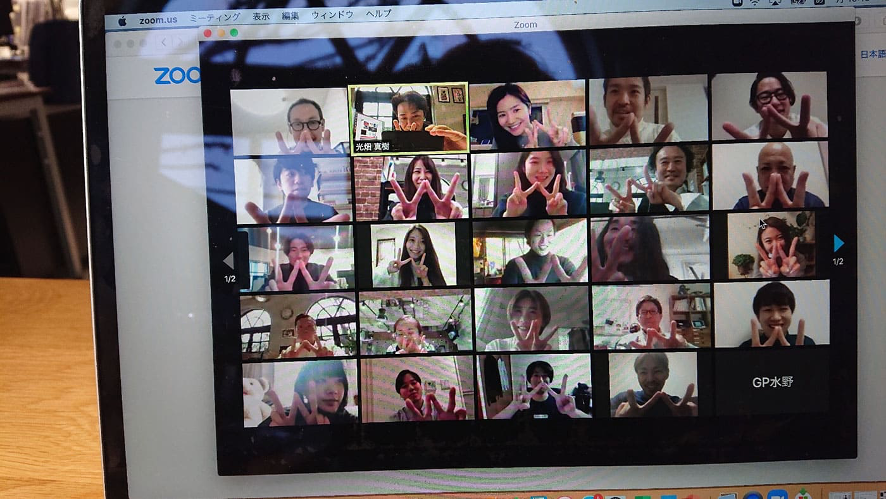 Making Your Online Employee Meetings a Success
In this issue, we have presented several examples of online employee meeting planning. Most companies are no longer able to hold their regular employee meetings, and many of the people in charge of these meetings may be at a loss when switching to online meetings.
The purpose of the meeting and the required program remain the same even if the meeting is held online. In order to achieve the same objectives as before, how can we take advantage of the benefits of an online event? Please try to plan your event using the perspectives and case studies above.