Business events at a Unique Venue!
2022.11.29
What is a "Unique Venue"?
The term "Unique Venue" has been used more frequent recently, but many people may not have a clear idea of what it stands for or what kind of place it is referring to.
The Japan Tourism Board defines "Unique Venue" as follows.
Unique Venue refers to "museums and art galleries", "historical buildings", "shrines and temples", "castles", and "outdoor spaces (gardens, parks, shopping streets, public roads, etc.)" where conferences and receptions can be held to create a special atmosphere and feature regional characteristics.
Reference: Japan Tourism Agency
As of November 2022, there is no official certification for unique venues. It is a term referring to venues with a distinctive atmosphere, a place where people are surprised by the spatial experience and say, "What? You can hold an event in such a setting!?
Let us introduce you to some of the specific facilities that we think qualify as Unique Venues.
Unique Venues in Tokyo
Tokyo is rich in unique venues, both indoors and outdoors. From shrines and temples to hotels boasting one-of-a-kind interiors and Noh (Japanese Traditional theaters, there are plenty of venues that will impress you just by stepping inside. Here are just a few of them.
Nogi Shrine (Minatoku, Tokyo)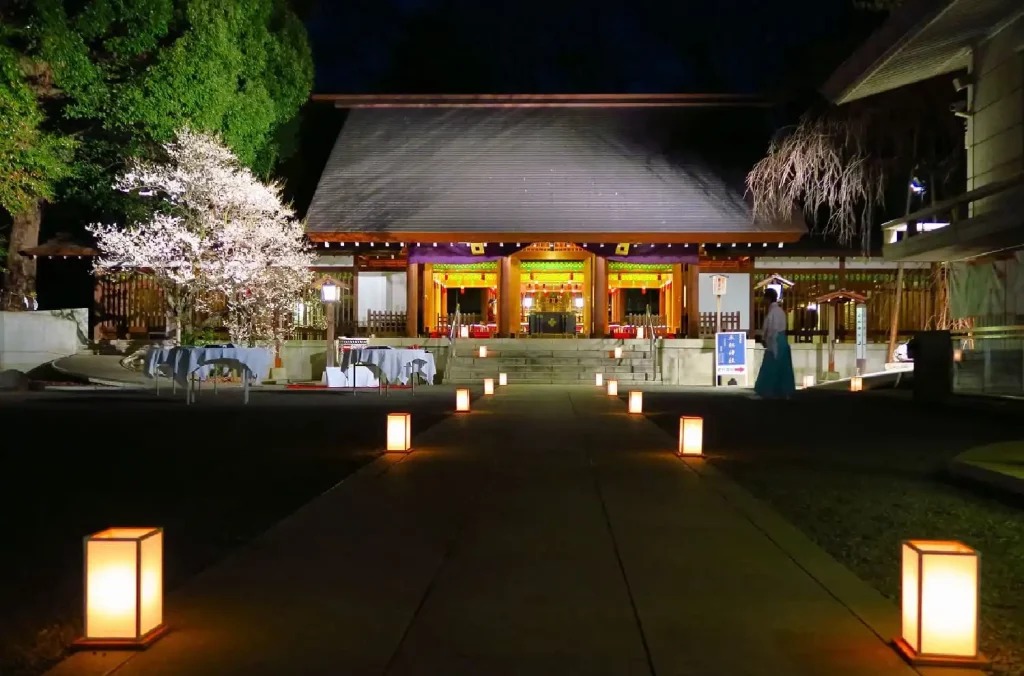 The shrine is located in Minato Ward, Tokyo. Surrounded by trees despite its location in the heart of the city, it is full of tranquility and serenity. Just saying 'an event at a shrine' is quite special, but Nogi Shrine is adjacent to a facility called Nogi Kaikan, which is also available for indoor parties. You can rent out the shrine grounds and the main hall to participate in the Shinto rituals, then host a reception at Nogi Kaikan. Overseas guests are sure to be thrilled.
Cotton Club (Chiyodaku, Tokyo)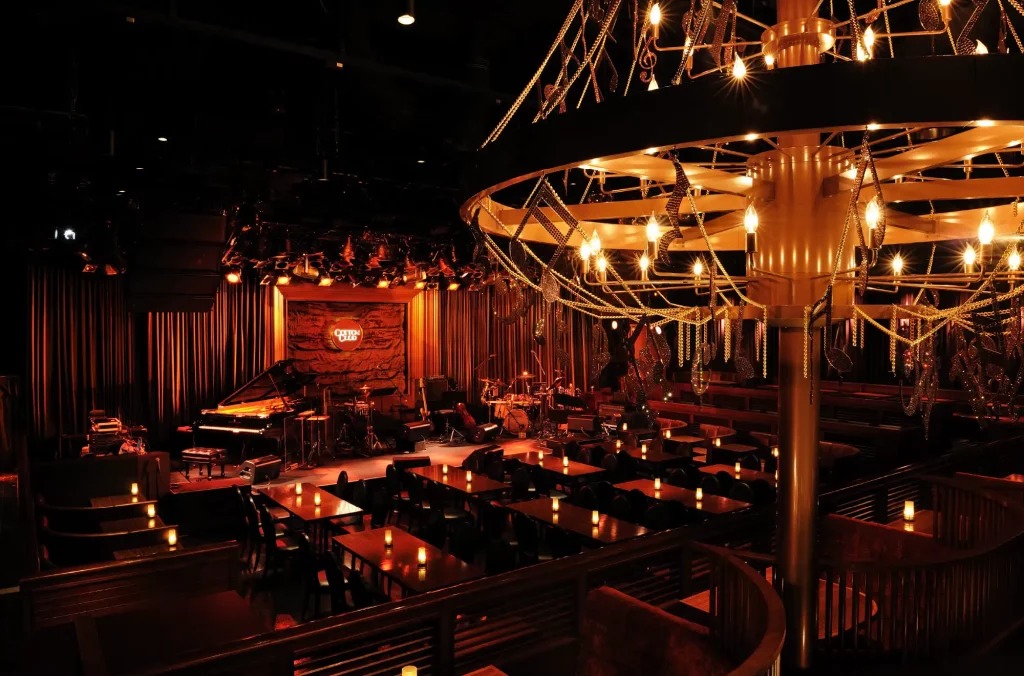 A live restaurant within walking distance from Tokyo Station. World-class top artists of various music genres such as jazz, soul, and R&B perform live. All seats have a unique layout optimized for watching live performances. In addition, the quality of the dishes served are outstanding. It is the perfect place to spend a special occasion with your selected guests.
Yomiuri Land (Inagishi, Tokyo)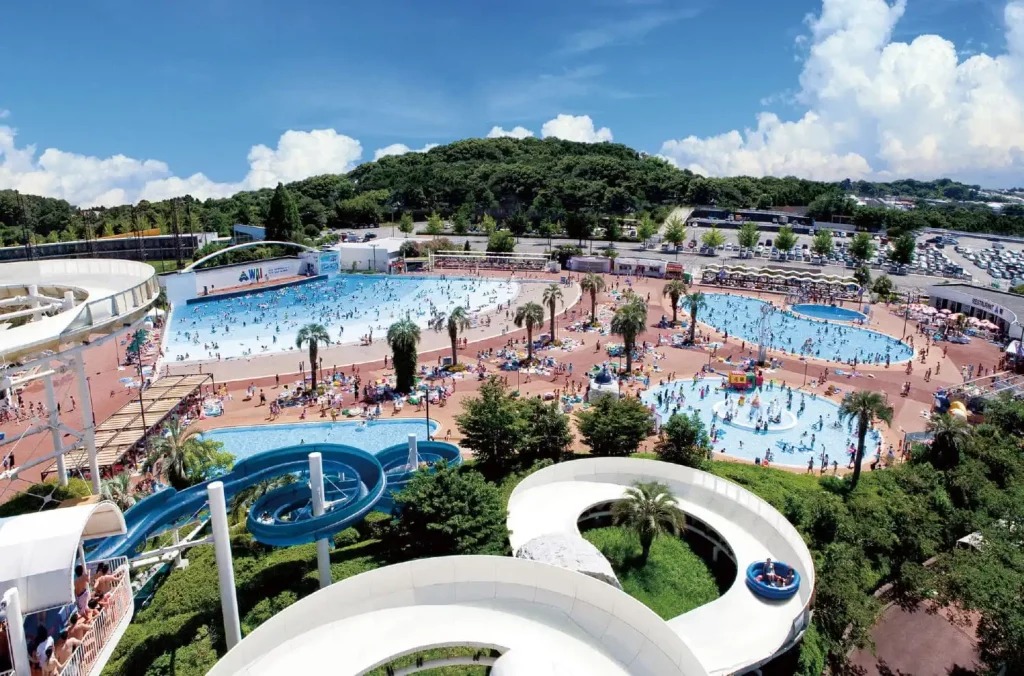 This amusement park is located in Inagi City, Tokyo, and the entire park can be reserved as an event venue. In addition to a wide variety of attractions, ranging from scream machines to family attractions, visitors can enjoy the rich nature in each of the four seasons and illumination depending on the season. The overwhelmingly large site area of 37,000 square meters is also an attraction.
Planetaria Tokyo (Chiyodaku, Tokyo)
Planetaria Tokyo is a planetarium located in Yurakucho, Chiyoda-ku, Tokyo. Taking advantage of the planetarium's unique 360-degree screen, it can host unprecedented immersive events. There are also seats that allow visitors to lie down and enjoy a different kind of visual experience. Number of participants can range from 30 to 250, we recommend hybrid events that take advantage of the potential of visual expression.
Unique Venues throughout Japan
Unique venues exist throughout Japan. Some of them may surprise you and make you wonder, "Oh, this is a Unique Venue too? " Some of them are surprisingly located in the most fascinating sites. Here are some examples!
Yamamomto Nougakudou (Osakashi, Osaka)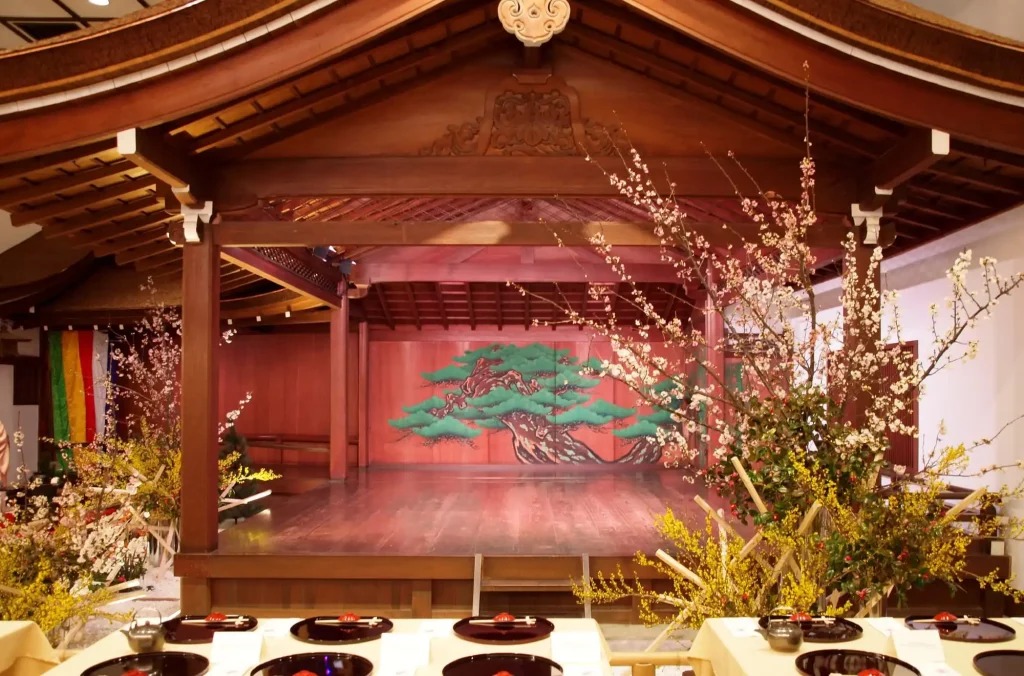 Designated as a National Tangible Cultural Property, it is the oldest Noh theater in Osaka. It was extensively renovated as a model project by the Agency for Cultural Affairs to create a space where historical design and modern design coexist. It has been visited by many dignitaries from Japan and abroad. Here, visitors can enjoy Noh, Bunraku, and Rakugo performances on a traditional Japanese Noh stage, as well as violin and harp concerts. Furthermore, it can be used as a party venue as the seating is adjustable.
VALLEY OF GANGALA (Nanjoushi, Okinawa)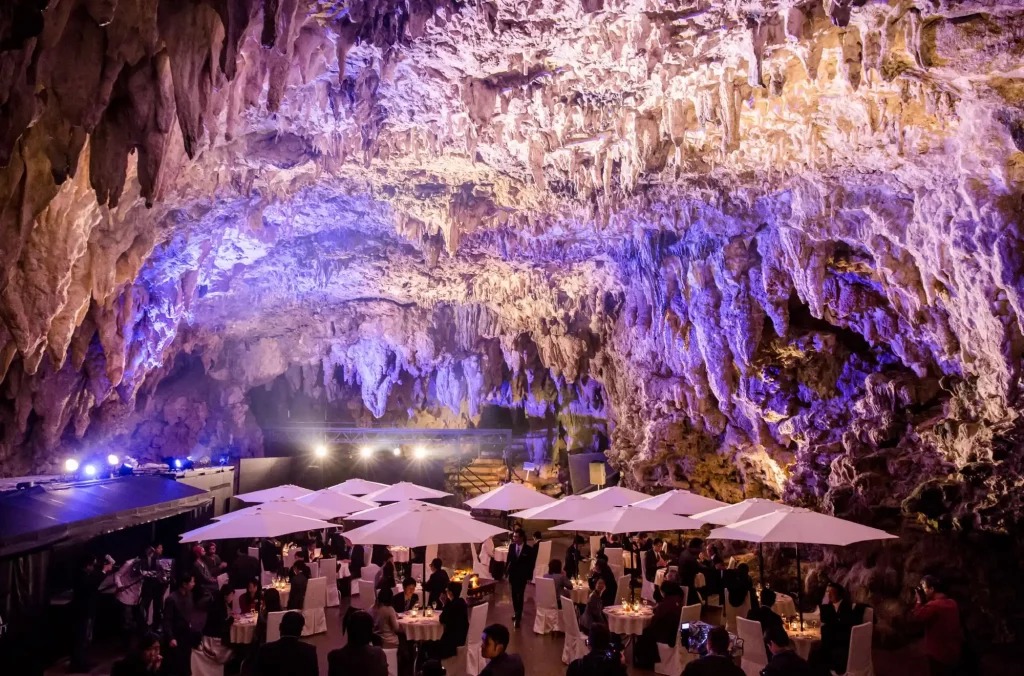 This is a natural limestone cave in Okinawa Prefecture. The valley formed by the collapse of limestone caves hundreds of thousands of years ago can be used as an event and party venue. The location, where traces of humans from the Paleolithic period remain, is literally overwhelming. The valley is surrounded by a lush natural forest the size of Tokyo Dome, where you can enjoy a memorable walk.
KOBE GEIHINKAN Former Guest House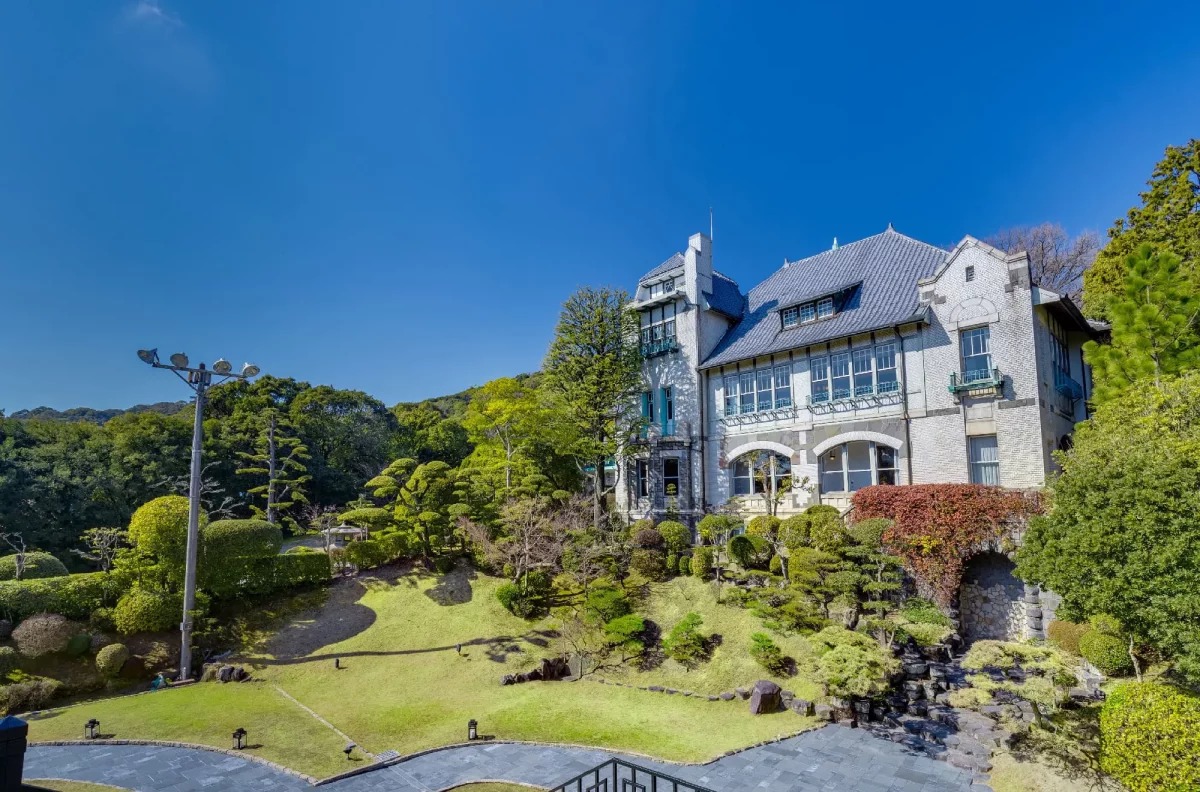 It is a genuine guest house and has been selected as a Tangible Cultural Property designated by Hyogo Prefecture. Built 100 years ago, it has an impressive history as a modern building, and offers a taste of Taisho Romanticism. The grounds also include an English garden and a garden designated by Kobe City as a place of scenic beauty, offering an extraordinary and special experience.
Advantages of Holding Events at a Unique Venue
There are many advantages to holding an event at a Unique Venue, but the most significant is the one-of-a-kind, once in a life time experience". While it is now possible to create a special and extraordinary atmosphere through the use of various decorations and computer graphics, Unique Venues have the unique advantage as the venue itself is an experience in itself. Events at cultural assets and famous sightseeing spots are able to create attraction right as you start promoting or inviting your guests.
There are also additional advantages from the participant's perspective and as an organizer's as well.
Benefits for Event Attendees
One of the advantages of Unique Venue events from the perspective of an event participant is that they are "providing an opportunity to visit special places". There are many cultural assets and tourist attractions in Japan, but it is difficult for even the most seasoned traveler to visit all of them. Unique Venue events provide participants with the opportunity to visit places they would like to visit and learn about fascinating places they have never heard of before. Many working people are busy with their jobs, and the scope of their recreational activities tends to be limited. There is great value in just visiting a fascinating Unique Venue.
Advantages for Event Organizers
From the organizer's perspective, Unique Venue is a veritable treasure trove of benefits. It goes without saying that the venue itself is a mass of specialness. By taking advantage of the one-of-a-kind location, the potential of the event can be raised to a whole new level.
Another great advantage is the ability to utilize the venue's resources for the event. For example, if the Unique Venue has a garden, you can incorporate a stroll through the garden into the content, or if the venue is located in a theme park, you can have guests enjoy the theme park before and after the event. By "using a venue that is originally intended for other purposes for an event", the range of things that participants can enjoy can be expanded dramatically.
Conducting Business Events in a Unique Venue
By holding an event in a unique venue, the locality of the area will permeate emotionally and the event will be talked about for days to come. Here are some examples of events that reflect such regional characteristics and the unique features of the venue.
Unique Venue x Business Events Case Study
Unique Venue x Japanese Matsuri "Summer Festival"
We held our summer festival at Togo Shrine in Harajuku.
A stage was set up in the center of the shrine grounds, and the shrine gate was used as a stage for various performances. Food stalls and vendors were set up in various locations to offer the day's most talked-about gourmet foods.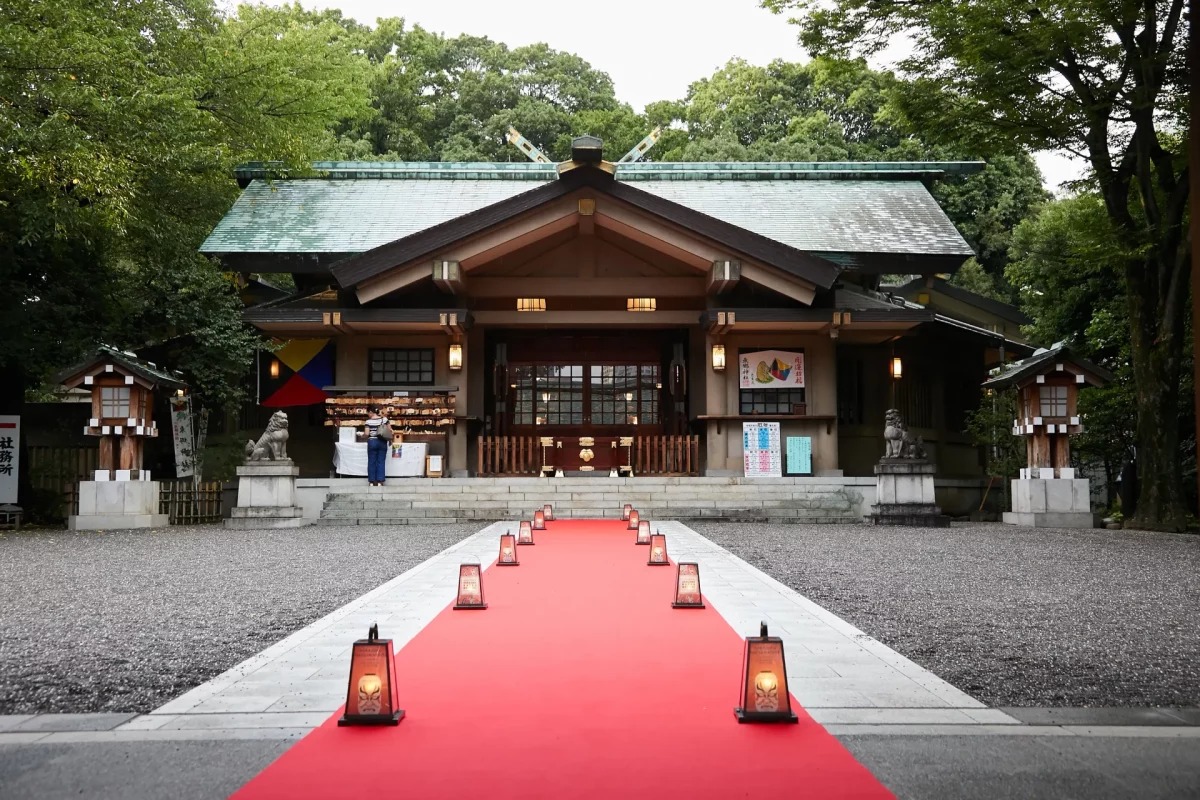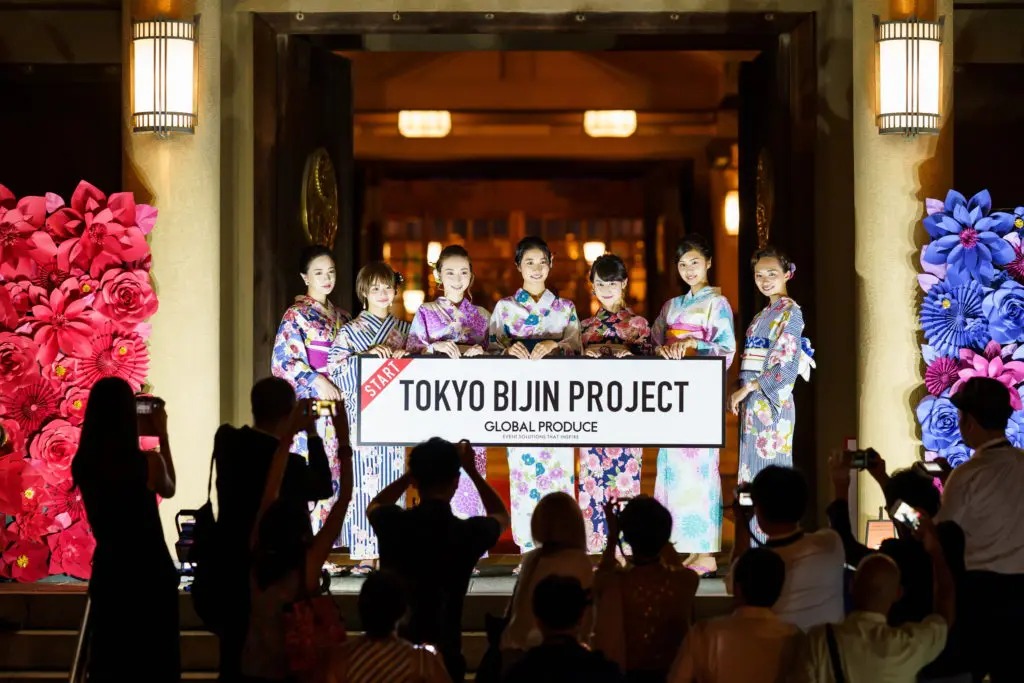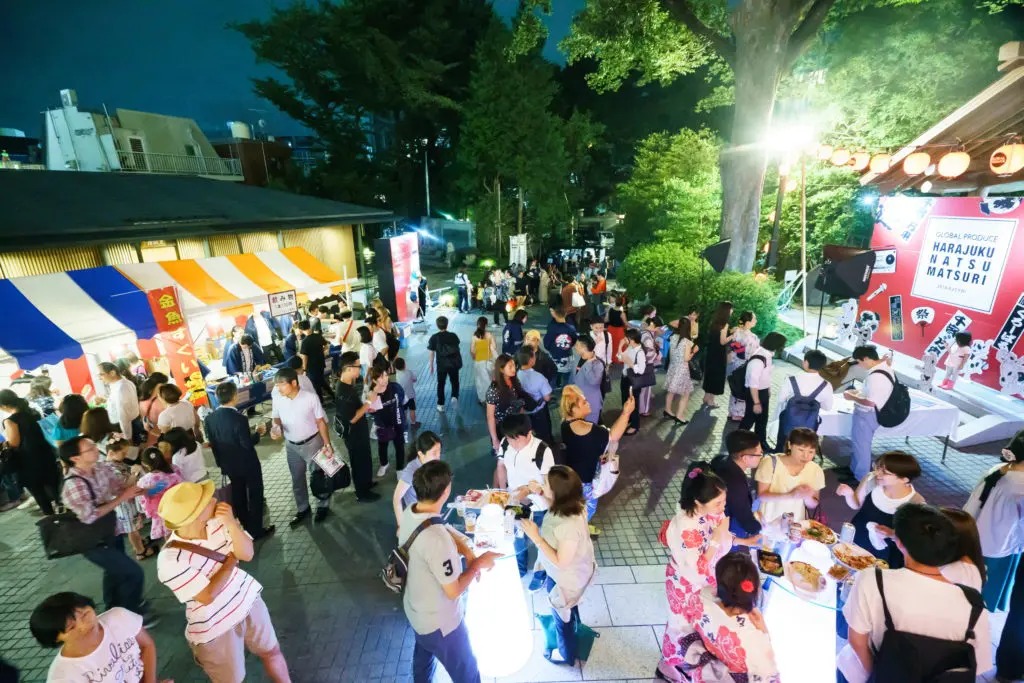 Unique Venue x Fashion Show
An event streamed online of a runway fashion show set at a Scramble Crossing.
It has been held at various unique locations in Shibuya as a town event, including a public street runway with a red carpet on Bunka-mura-dori, the grounds of Konno Hachimangu Shrine, and a commercial facility that has newly opened.
Unique Venue × PR Event
CHANEL MATSURI, an event focusing on "red" and Japanese culture. CHANEL beauty events were held in Tokyo, Kyoto, and Miyajima. The main point of the event was to create a venue with an atmosphere that crossed the luxurious impression of CHANEL and the modern Japanese atmosphere created based on the concept of "Matsuri" (Japanese Summer Festivals).
Unique Venue x New Car Launch
This was the first event in Japan to unveil the Ferrari Purosangue, held at Ninna-ji Temple, a registered World Heritage site in Kyoto. A large black stage was set up in the courtyard of Ninna-ji Temple, and the surrounding trees and elegant buildings were illuminated in Ferrari red. After enjoying cocktails, the invited guests moved to the special audience seating. Once everyone was seated, the Purosangue presentation was launched.
Unique Venue x Apparel Exhibition
GUCCI's exhibition event held at Kiyomizu-dera Temple. An installation of the latest collection "Aria" was held at Kiyomizu-dera Temple, which was lit up with lights. The installation paid homage to the hotel where Guccio Gucci, the founder of the brand, worked as a bellboy in his youth.
Unique Venue × Gala Party
Gangara no tani (Valley of Gangara) is located in Tamaki, Nanjo City, in the southern part of Okinawa's main island. The cave café at the entrance to that valley is open as a café during the day, but can be rented out at night to host parties.
A party event was held in the Valley of Gangara that also included the unveiling of products for 100 people.
SUMMARY
Hotel banquets and event halls have been considered as usual venues for traditional events. By holding your event at a Unique Venue, "the venue itself becomes one of the biggest productions" while creating a "once in a life experience", "innovation", and "locality" compared to the conventional events.
Please take a look through our Unique Venue website if you want to see more!