Anniversary Events Case Studies, Designs and Ideas
2022.08.18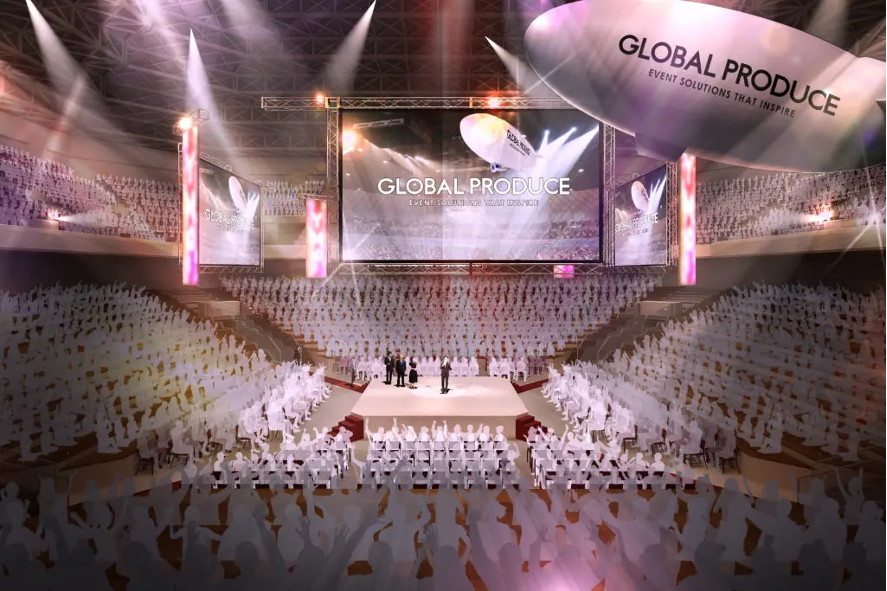 "I haven't got a clue on where to start when planning for an anniversary event!"
"What's the difference between an ordinary event and an anniversary event?"
"What kind of program should I plan, when I'm told to liven it up?"

If you happen to be assigned to organize an anniversary event, many of you must have loads of questions that needs to be answered.
It's understandable to be lost. Anniversary events have a long time-span between the last and next event, and the size and circumstances of companies often change during that time.
Anniversary events are usually held every 5, 10, 50years. This may seem like something obvious but for companies in general, this is not a norm. When looking at the average survival rate of a company, only 70% of the companies last for 10years, 52% for 20 years. This is data including large-scaled companies, so when looking at medium or small sized entities this rate is probably lower.
Even more, any kind of disaster or a pandemic like the recent Covid-19 crisis could at any time flip the norm upside down changing the rules and standard of everything we know.
Holding an anniversary is a special occasion and should be truly celebrated than one might think.
We will be explaining what the organizer should do for this special day and event. Also, by sharing case studies, we will go through key knowledges and some ideas that'll help you organize your very own anniversary event.
What's the main objective of an anniversary event?
To start off with, we would like to look through the main objective and role that an anniversary event could hold.
"To celebrate" is the most simple and obvious reason, but it's hard to say this is 100% accurate. When a company holds an event, we need to look for a positive impact for this company to grow, whatever the occasion. This goes for anniversary events as well. With this in mind, let's look at the roles and goals of an anniversary event.
The importance of anniversary events
The biggest difference between anniversary events and other events is its rarity. Since anniversary events are only held every 5 or 10years and there's a long time-span between each anniversary, also because the event itself is called "10year anniversary", everybody involved have a feeling that it's a very special occasion. The rarity and the fact that it's a special event makes anniversary events a great opportunity to do something challenging. This special occasion is a great chance to plan something in a larger scale, creating special novelty gifts to hand out, or even start a new project aiming for a new target market. The occasion makes it easier for this kind of ideas to be brought to realization. Anniversary events is a rare chance for the entire company to reevaluate their values, also to step up their productivity and a great opportunity to change for the better.
Objectives and roles of anniversary events
The three main objectives of anniversary events:
1: Inner Branding (towards employees)
2: Customer Branding (towards customers and loyal customers)
3: Promotion (towards customers and potential customers)
Below, we'll go through the above, one by one.
Inner Branding (towards employee)
An event for employees may be the first thing that comes to mind. An anniversary event is the result of the company gaining support for that many years and is a great opportunity for the employees to remind themselves that they're a part of this unique entity. Anniversary events are a great chance for the employees to grow their company loyalty and increase motivation towards their work.
Anniversary events are also a great opportunity to bring the entire company together to work on a new project. There is no better occasion in bringing unity and oneness to a company than an anniversary event.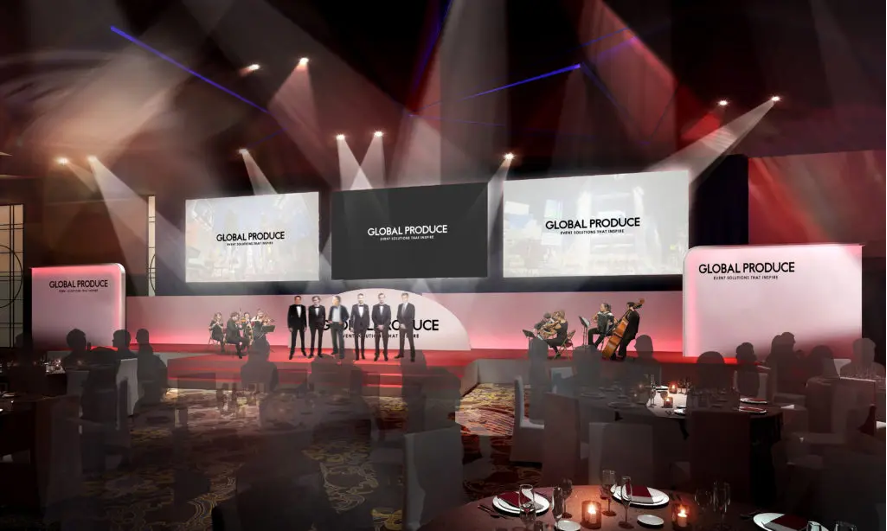 Customer Branding (towards customers and loyal customers)
The most popular anniversary events are categorized under customer branding. Brands usually come up with ideas such as special anniversary editions to their product lineup, anniversary sales, anniversary campaigns and giveaways, etc. These kinds of projects are popular among B to C industries where the brand markets their customers and potential customers by giving out special offers regarding the occasion. B to B industries also take the same strategy to gain attention from their clients. This is a basic strategy where companies use their anniversary privilege in marketing and sales strategies.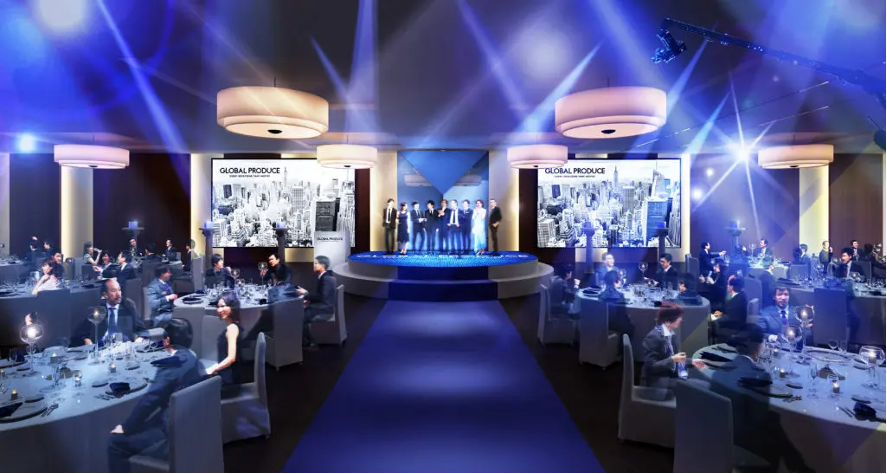 Promotion (towards customers and potential customers)
There are also many companies that start a promotion campaign during their anniversary season. Even if you belong to a company that hasn't been doing much promotion work in the past, an anniversary event is a great opportunity to challenge in new areas and a chance to start on something that needs to be done sooner than later. Anniversary events is also a great advantage in promoting since there's already a clear message that your company has been in the industry for all those years. This is closer to customer branding but is different in the sense that you're promoting the company itself, not an individual product. And as a result, you're reaching to a new market audience that your band has not yet stepped into.
The above three objectives can be combined together. But according to which objective you would like to set as your main goal, the event content may change dramatically. So make sure you have a clear goal for the project and that you have chosen the right content to reach these goals.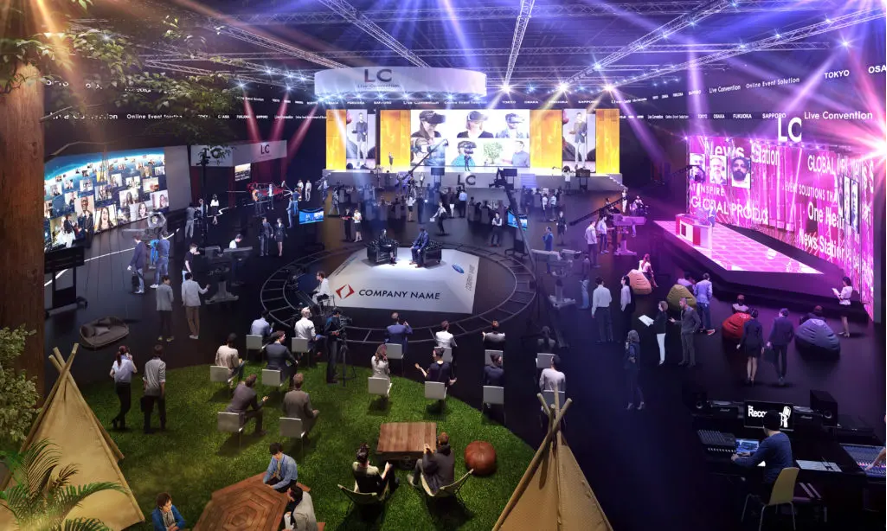 Recent trends in anniversary events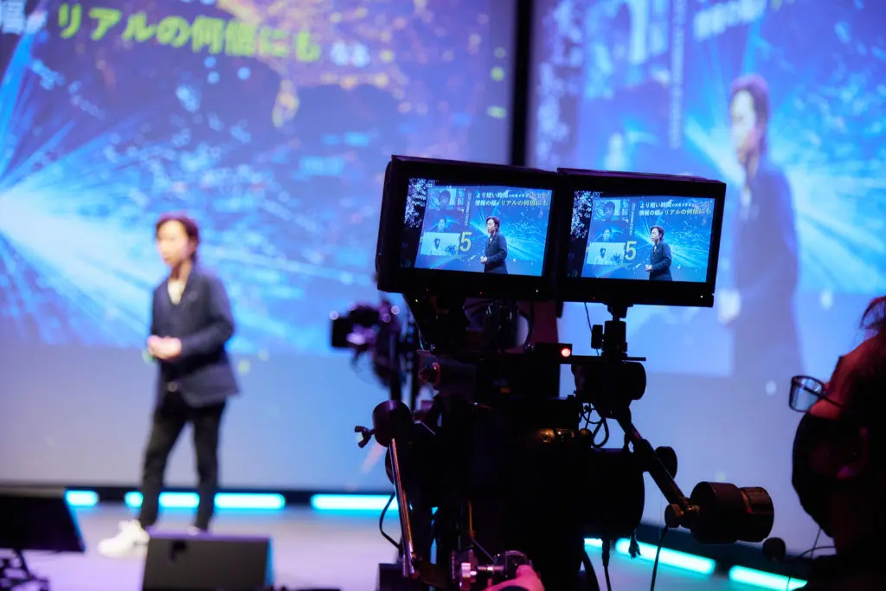 In year 2022, the number of anniversary events have increased significantly. There were a numerous number of companies that had postponed their anniversary event due to the pandemic during 2020 and 2021, and these companies are racing to hold their anniversary events as soon as possible.
Anniversary events is an event that the whole company is looking forward to and isn't something you can just cancel. Ever since online events and hybrid events where online and real events merge became a norm, there is now event formats that are able to convey the emotional touch to non-real events.
Online events are compatible with promotion. So, if you want to organize an anniversary with promotion objectives, there are many cases where online events could meet your expectations compared to real events.
With the technology catching up with our needs, many companies that are planning to host anniversary events that used to say "Let's wait till the pandemic slows down", are shifting their mindset and starting to say "We should move forward and hold the event with full infection control measures and options to host the event online".
How to bring your anniversary event to success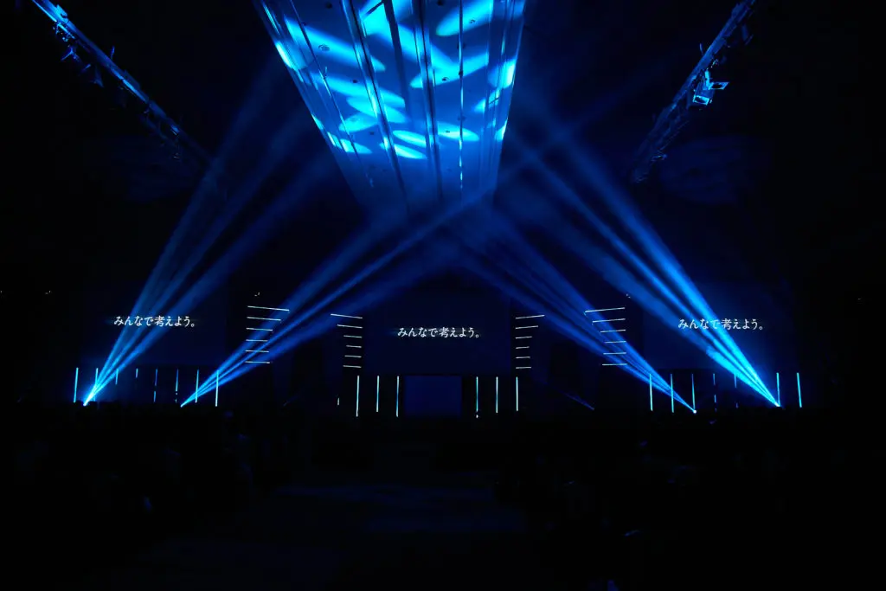 Although there aren't any events that we can fail in, anniversary events are especially something that can't go wrong. Now we'll be sharing some key points in bringing your anniversary events to a success.
Below are four key points for a successful anniversary event.
1: Defining a clear concept and target
2: Have the entire company take part and take ownership
3: Showing gratitude
4: For the future
1: Defining a clear concept and target
When planning an anniversary event, the most important thing is to clearly defining the concept and target. Depending on "who it is for" and "what it is for" the entire program and content will be totally different. When you start planning for an anniversary without an aim, the planning tends to lean towards the fancy side of things, where the event schedule is full of programs and content, becoming ridiculously busy and complex and into something that doesn't touch anybody's soul or mind. Anniversary events can take up to years to plan, so you need to fix the objectives and target and clarify the concept before anything.
2: Have the entire company take part and take ownership
It's very important for the entire company to take part in the anniversary event, regardless of what the concept may be. If the anniversary event becomes someone else's affair, the sense of specialness and togetherness will be lost. Regardless of whether it's held online or in person, when planning, be sure to include content that allows all employees to participate and share in the excitement of the event.
3: Showing gratitude
The reason a company is able to host an anniversary event is because the employees, business partners and customers all took part in supporting the company. When holding an anniversary event, it's essential to show gratitude towards whomever that had supported the business. Nobody minds to be remembered and thanked. By holding a space or time to show gratitude towards the supporters, the relationship between the company, employee and customers will become even better, resulting in increased motivation and fans. With the main concept in mind, we advise all hosts for anniversary events to have a program or content to show its gratitude towards others.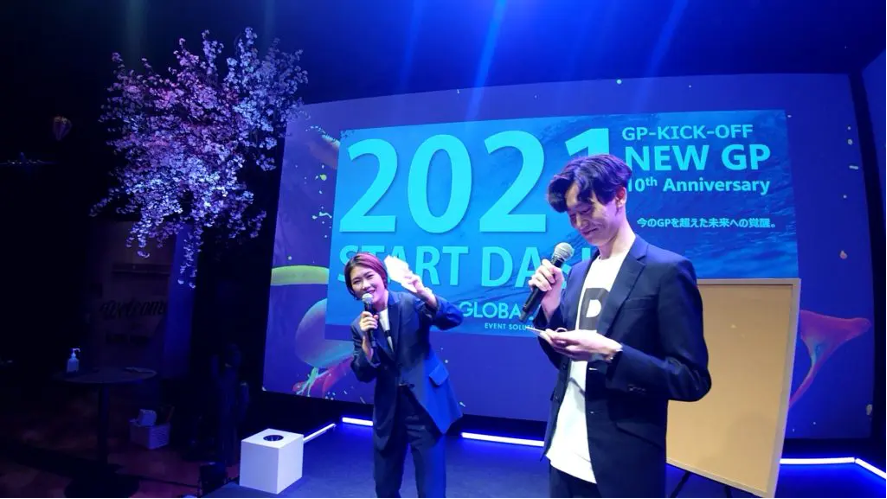 4: For the future
One thing you shouldn't over do is to focus too much on the company's past achievements. It's essential for anniversary events to look back on its past, but focusing too much on the past may give a negative impression to the present workers or stakeholders, like the saying "good old days". Companies are a growing entity and have to always look into the future. An anniversary event is a bridge connecting the past and future, also a great opportunity to rethink, present and share the company's future growth and vision.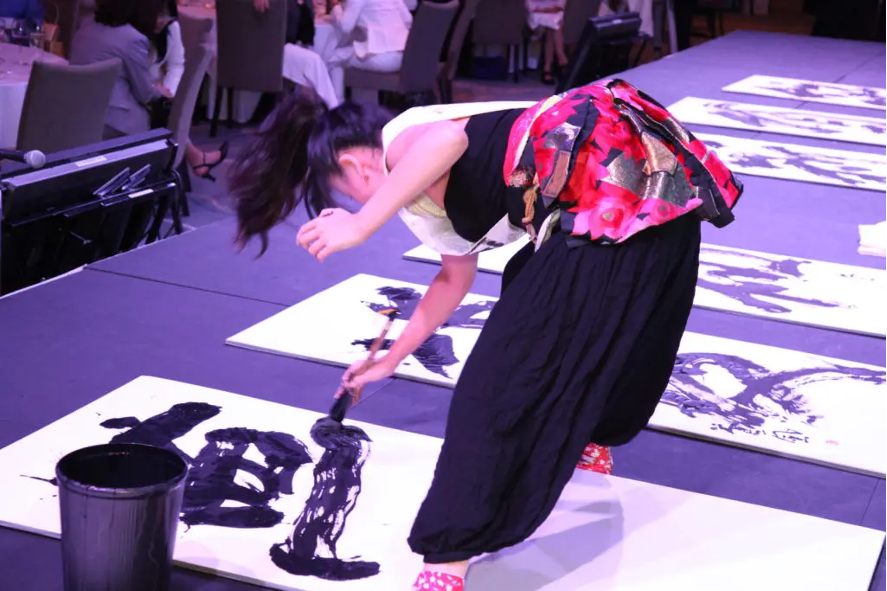 List of ideas for anniversary events
We all would like a good idea that suits our anniversary event. Here we'll share some content ideas for your anniversary event.
1: History Panels
When thinking of an anniversary event content, the first thing that might come to your mind are contents and programs that look back on the company's history. This is rather a simple idea, but by designing the content with care it will stir the hearts and minds of the attendees. There are many ways to present the company history, and in real live events a history panel is a popular choice. Whether displaying the panel inside the venue or at the entrance, it'll bring excitement to the participants and bring back memories, creating conversations that will connect and warm up the crowd.
2: History Videos
Another useful content regarding the company's history is a history video. By introducing world news of each period or using hit songs of the time, you're able to trace the history of the company from a more entertaining angle. Furthermore, the video can be used on other platforms after the event such as internal branding or promotional use.
3: Creating a TV show like video content starring the company's poster girl/boy
This is another version of the history video introduced above. By starring the celebrity that's the face of the company, or giving a documentary touch, why not create an original program for your anniversary event. By creating a more story-based video full of expression, this video could become one of the main contents of your event.
4: Anniversary Event Logo
An anniversary event logo is designed to convey the special feeling of the anniversary by one glance and can be used in a variety of applications. The logo can be used on the invitation, on the novelty gift or on a special edition product. The applications range from internal events to promotion, where ever your idea flows. Also, by using the logo throughout the event, it'll be easier for your event to hold a consistent design flow.
5: Having a famous musician write an anniversary song
Although becoming less common, some companies utilize company songs to foster unity and loyalty to the company. Why not use this company song idea and produce an original song for your anniversary event? An anniversary event version of a well-known artist's song with lyrics based on the company's history will make it easier for the participants to get on board and add a special feeling to your event.
6: Giving away presents for the number of anniversary years
A lottery is a standard content for a commemorative event. You can add a few ideas to the lottery for your anniversary. For example, if you prepare gifts for the number of years of the anniversary (10 for the 10th anniversary, 20 for the 20th anniversary, etc.), the lottery will be more exciting and meaningful. If you combine other ideas, such as, giving away gifts printed with the anniversary logo to the number of years of anniversary x100participants, you're able to include external participants from outside your company.
7: Creating a time-capsule for the next anniversary event
If you're looking for something a bit more unique, a time-capsule might fulfill your needs. The biggest feature of a time-capsule is that all participants will be thinking about the future. And since the content is based on the premise that "We're holding the next anniversary = stable management and working for years to come", the project itself has an outstanding internal branding effect. A content that is best suited for anniversary events towards employees.
Anniversary events case studies
Here we will be looking through some promotion events GP has worked on.
Case 1: Health Food Manufacturer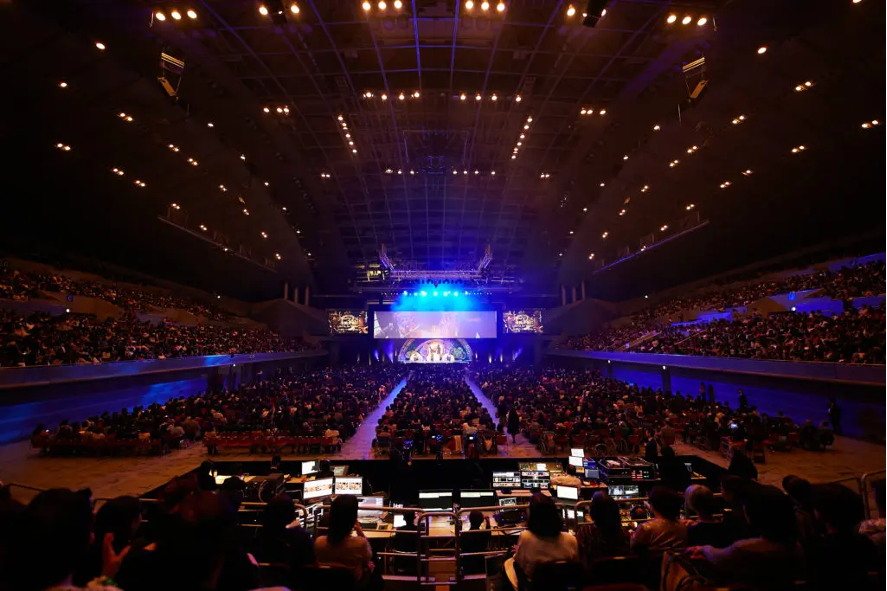 Participants: 5000 people
Venue: Exhibition Hall (Makuhari)
Event Type: Real Live Event
Event Objective: Focusing on the anniversary feel and conveying messages that are unique to an anniversary
Design Elements
To emphasize the anniversary feel, we had a story teller on stage. By setting the theme to "a journey through our years", we designed the stage and program as if watching a play reflecting the company's history, for the attendees to deepen their understanding of the culture and past of the company.
Case 2: Cosmetics Manufacturer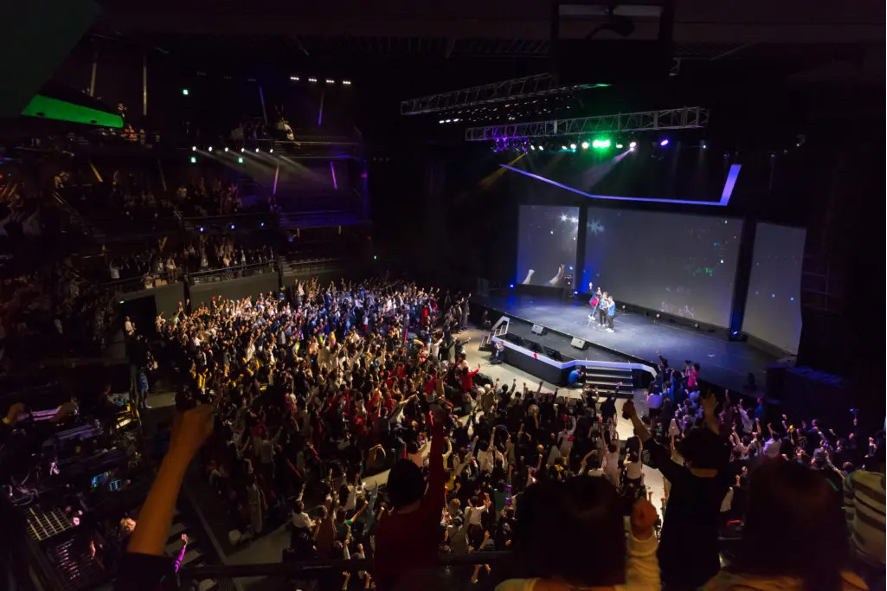 Participants: 2000 people
Venue: Tokyo Dome City Hall
Event Type: Real Live Event
Event Objective: To design an elaborate production that will create a sense of unity
Design Elements
At the timing of entrance, we had a motivator on stage that would raise the participants' spirits towards the event. At the opening we blacked out the venue and had all participants light up their smartphone, with 2000 lights glowing producing a sense of unity in the space.
Case 3: Water Processing Company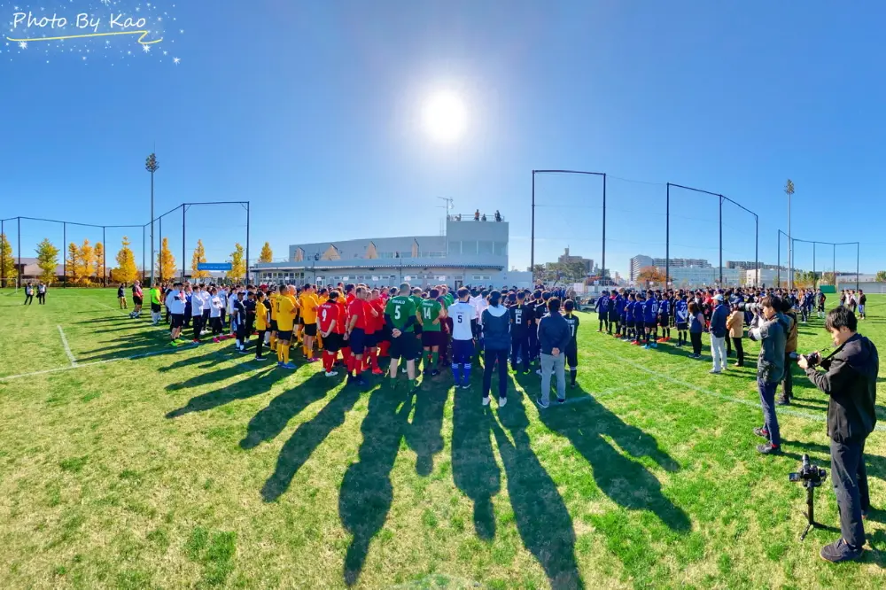 Participants: Group Employees from in and out of Japan, 500 people
Venue: a sports field in Tokyo, Shouwakan Hotel
Event Type: Real Live Event (A Futsal Tournament with 20 teams from 19 countries)
Event Objective: To create network within the international offices and creating unity between Japanese and international employees
Design Elements
With all offices and networks joining from around the world, a Futsal "World Cup" was organized as it can be enjoyed by anyone, regardless of gender, age or nationality. We enhanced the sense of unity by creating a players' directory and taking videos of practice sessions in advance of the event.
Summary: An anniversary event is a great chance for the entire corporation to thrive!
Anniversary events are a special occasion not only for the company but also for the employees and customers. And a great chance to bring up positive communication among them. By taking full advantage of the positive feel that an anniversary holds, and by carefully designing the target, content and approach, anniversaries are a golden opportunity for the entire company to grow and thrive.