Experience the essence of Japan both domestically and abroad with Happo-en props!
2023.09.29
This is Ema Matsumoto from Global Produce! As Japan's popularity as a tourist destination grows, I believe it also stands out as an exceptional venue for events. Located in Minato-ku, Tokyo, Happo-en is not just a historic garden but also an event space. It showcases a splendid traditional Japanese garden adorned with koi ponds, bonsai trees, and a plethora of seasonal flowers and plants. The term "Happo-en" translates to "garden of eight views," underscoring its beauty from every perspective.
The garden has been an emblem of beauty for several centuries, capturing the essence of all four seasons. Happo-en is famed for its bonsai collection, some of which are believed to be centuries old. Beyond its allure as a tourist hotspot, Happo-en is a sought-after event venue, especially for weddings, with banquet halls and traditional tea houses to accommodate these functions. It's a sanctuary where tradition converges with contemporary charm, offering an oasis of calm amidst Tokyo's urban hustle. If Tokyo is on your travel list, visiting Happo-en to savor the serenity and aesthetics of a traditional Japanese garden is highly recommended.
Happo-en resonates with a modern Japanese ambiance. For those interested in organizing events in Japan, utilizing Happo-en's stage props is recommended.
I recently visited Happo-en, situated near Shirokane-Takanawa. Primarily an event venue, Happo-en boasts an array of unique props and artifacts that can elevate any event.
Chashitsu (Japanese tea room)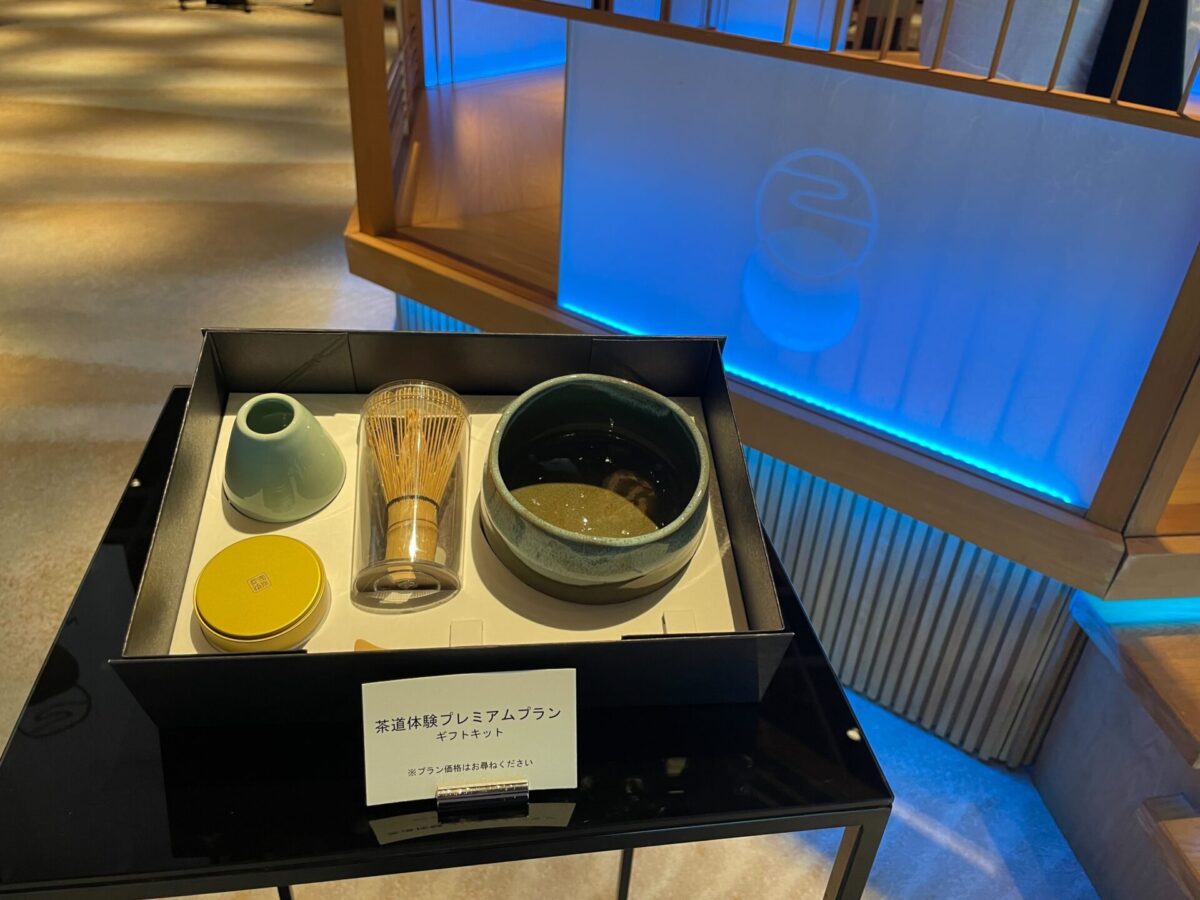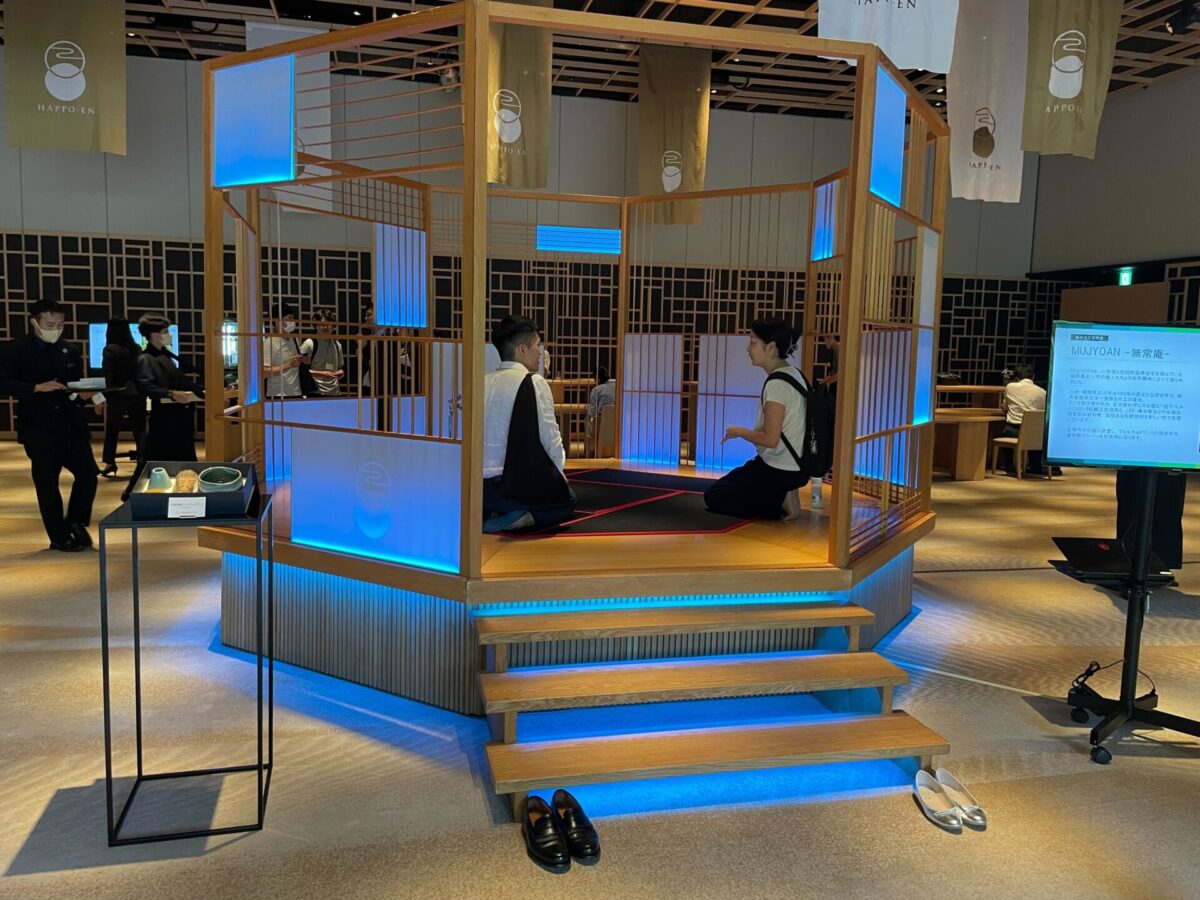 In this Japanese tea room, you can experience the essence of Japan. A professional tea master will guide you through the techniques to make tea with a refined taste.
Additionally, this tea room is portable and can be shipped overseas. This allows events with a modern Japanese ambiance to be held in countries outside of Japan.
Yagura Stage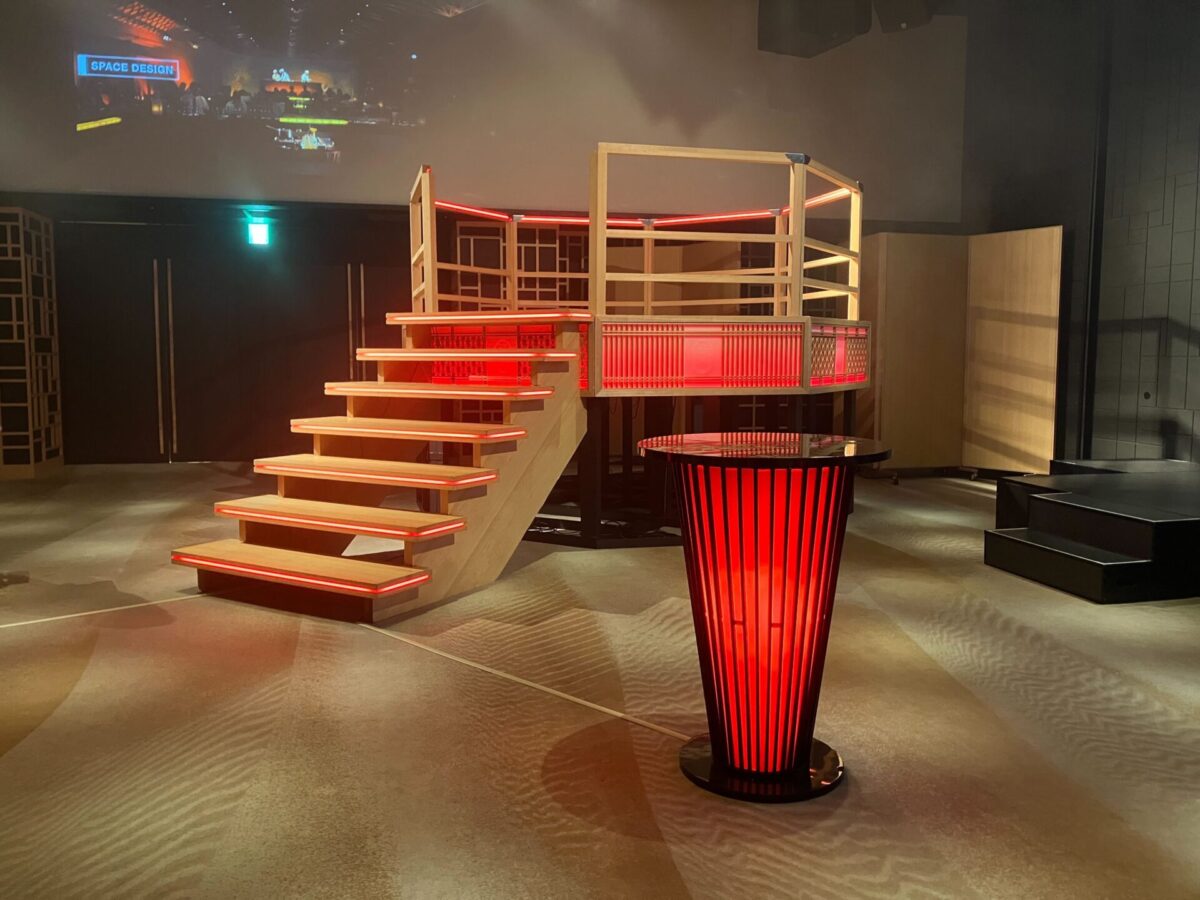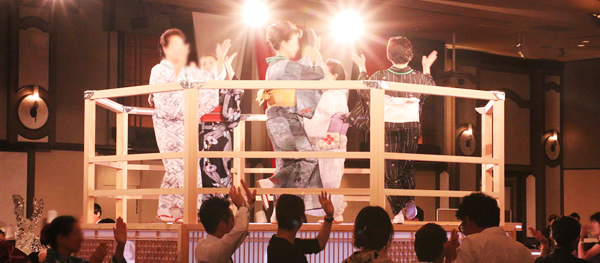 While this stage may appear basic and old, it can illuminate in a variety of colors. It can be used for presentations, dancing, and other types of performances. When I stepped onto it, I found the stage to be higher than I had imagined. Furthermore, the stage is portable, allowing for a Japanese-style experience outside of Japan.
Vermilion Umbrella Bar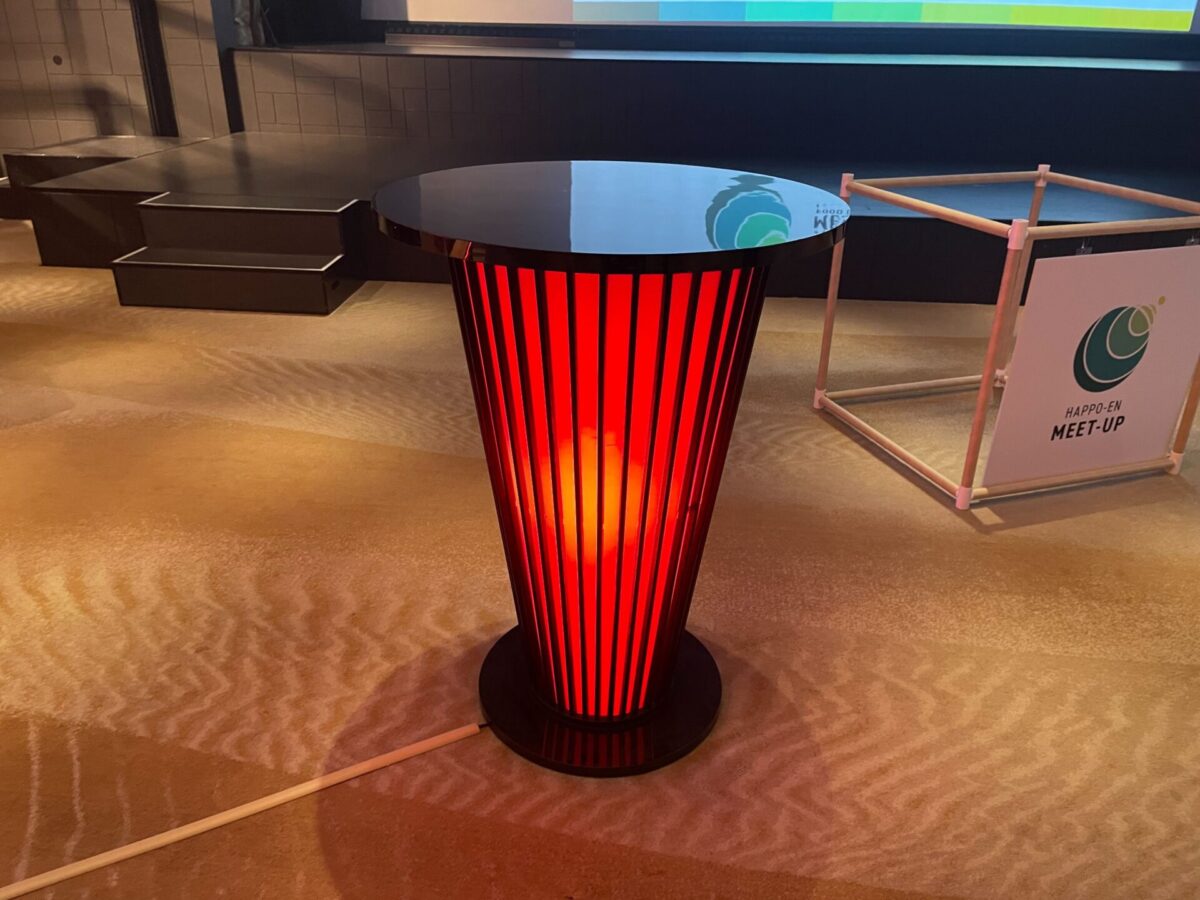 This unique table is used for the bar counter known as the "Vermillion Umbrella Bar." This piece employs traditional craftsmanship combined with LED technology to evoke the image of a vermillion umbrella. The design melds both ancient and contemporary technologies, symbolizing the preservation of traditional crafts.
Sustainable Water Bottles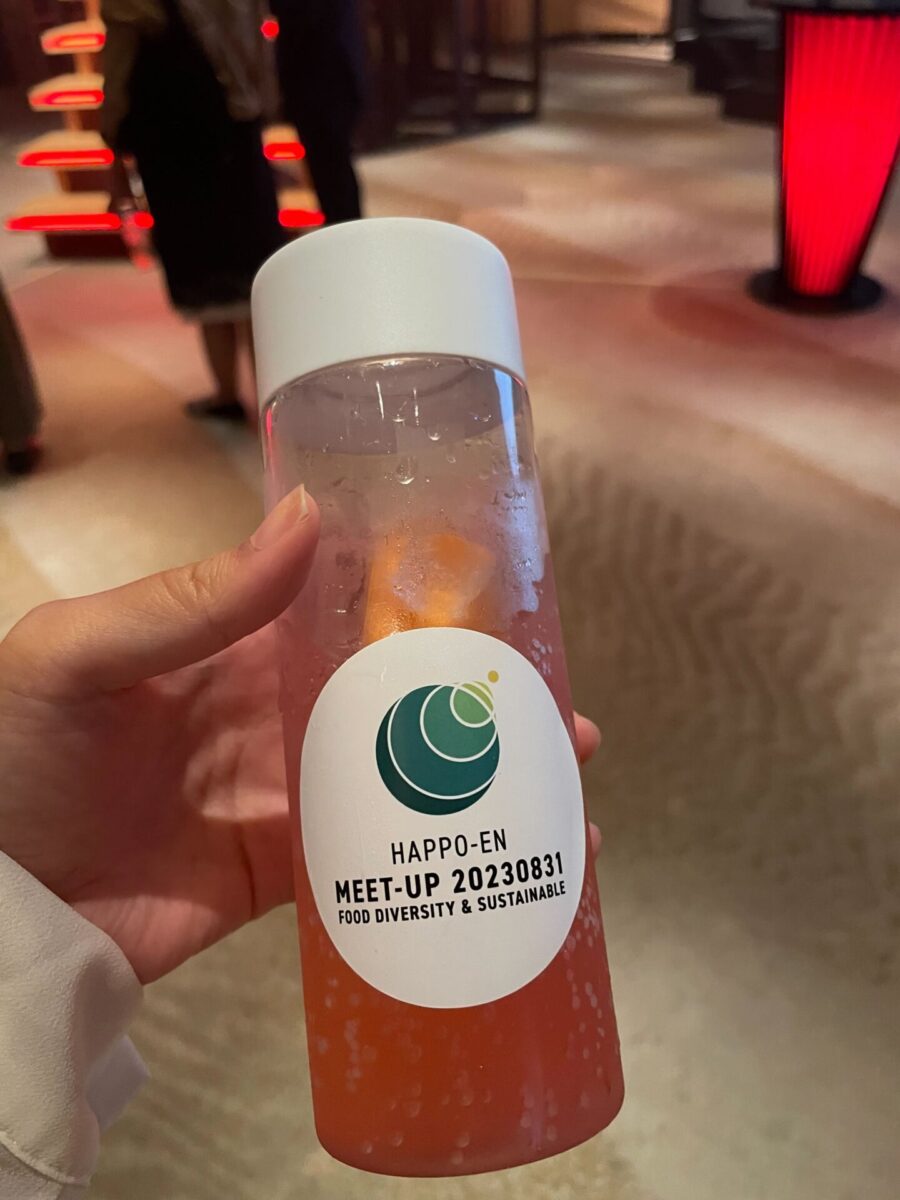 Happo-en offers drinks in sustainable water bottles. These drinks reflect many aspects of the SDGs. The fruit inside each bottle is one that would have been discarded due to damage on the fruit. Thus, the water bottle is recycled. Happo-en strives to minimize waste and recycle available resources. While it's challenging to incorporate SDGs into events, we can prioritize by reusing materials like Happo-en.
In conclusion, Japan garners increasing global attention as a tourism hub, venues like Happo-en accentuate its unique blend of tradition and modernity, providing a multi-dimensional experience for visitors. Whether you're enchanted by the deep-rooted history evident in the "garden of eight views" or are seeking innovative and culturally rich amenities for hosting an event, Happo-en in Minatoku, Tokyo stands out. The integration of the Chashitsu tea room, the versatile lighting stage, the innovative vermilion umbrella bar design, and the emphasis on sustainability with water bottles, showcases Happo-en's commitment to preserving Japanese heritage while catering to contemporary needs. For anyone looking to immerse in Japan's elegant culture or to host a memorable event with a distinctive Japanese touch, Happo-en serves as an ideal destination.