High Five to Solo Festival-Goers! Here's Why You Should Attend a Festival Alone.
2023.10.03
Hi, I'm Ema Matsumoto from Global Produce and I want to share my recent experience of attending Rock in Japan Festival! "Rock in Japan Festival" is one of the most prominent music festivals in Japan. Held annually in the summer at Hitachi Seaside Park in Ibaraki Prefecture, the event runs for several days, showcasing a diverse range of Japanese rock and pop artists. Sponsored by the music magazine "Rockin'On", it has been a cornerstone of the Japanese music scene since its inception in the early 2000s.
The festival primarily promotes domestic artists and serves as a platform for emerging artists to gain visibility while spotlighting the trending talents of the Japanese music industry.
This year, I was there on August 11th and 12th, choosing to attend solo on the 11th. In this article, I aim to explore the unique benefits of attending the festival by oneself. Going solo doesn't equate to loneliness but represents freedom—a chance to exert your autonomy and truly do as you wish.
Having the freedom to watch your favorite artists!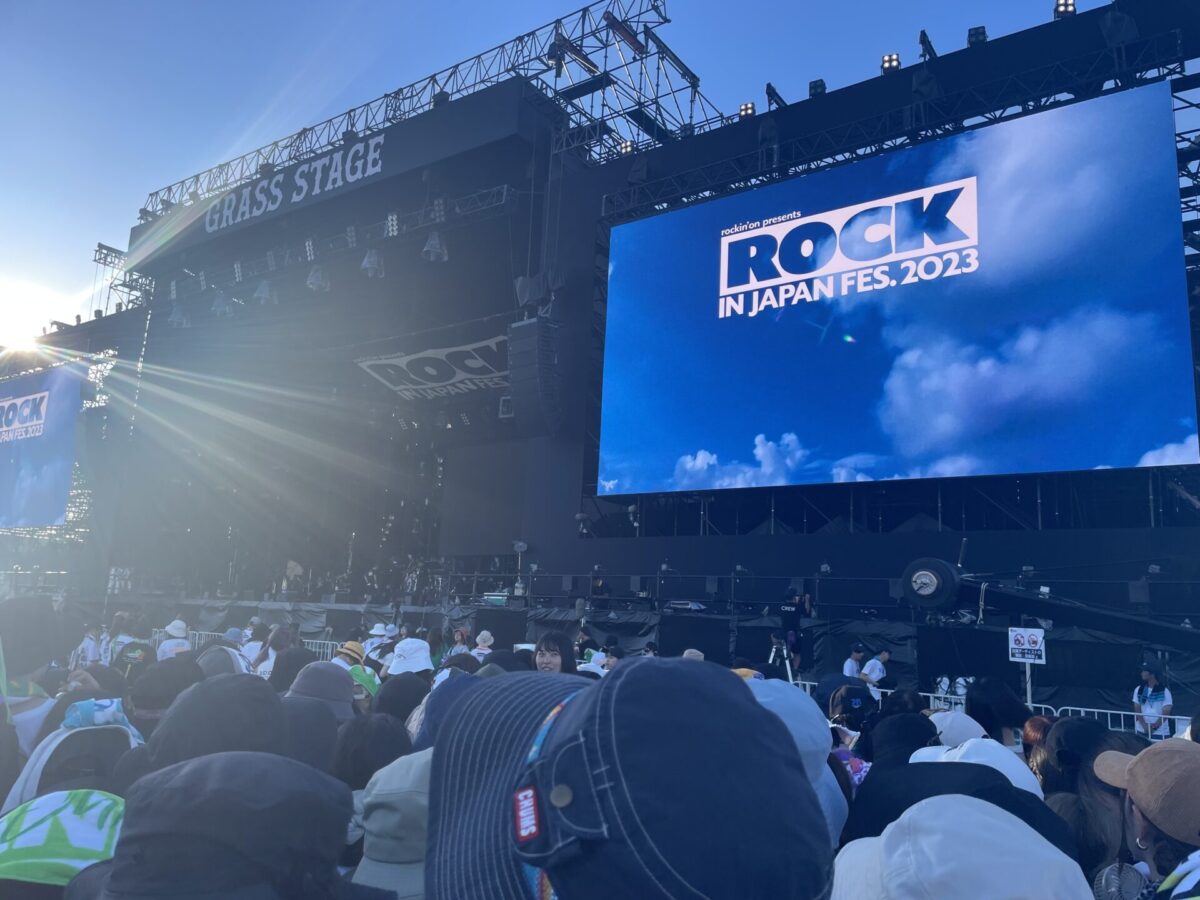 When attending a music festival with friends, there's always the risk of conflicting interests. Often, major artists' performances overlap, and you might miss out on your favorite due to group preferences. But when you're solo, you call the shots and enjoy the performances you love without compromises.
Taking Breaks When Needed
It might seem peculiar, but a nap can be vital, especially during the sweltering summer festivals. High temperatures can sap one's energy, and a short rest can help avoid getting heat-stroke. This year, the Rock in Japan Festival took place in Hitachinaka, Saitama Prefecture, allowing me to sneak in a quick nap at the JEF United Stadium. This stadium is also a great place to eat when you can not find an open place with a shade.
Less waiting , Less pressure
When you're alone, you do not have to wait for your companions. Thus, you do not feel pressured when you are making your friends wait. In a day, about 5million people attend this festival so obiviously each time when you have to wait in a line for restrooms, festival goods, food, it takes up so much time for you and for others.
Easily Navigate Through Crowds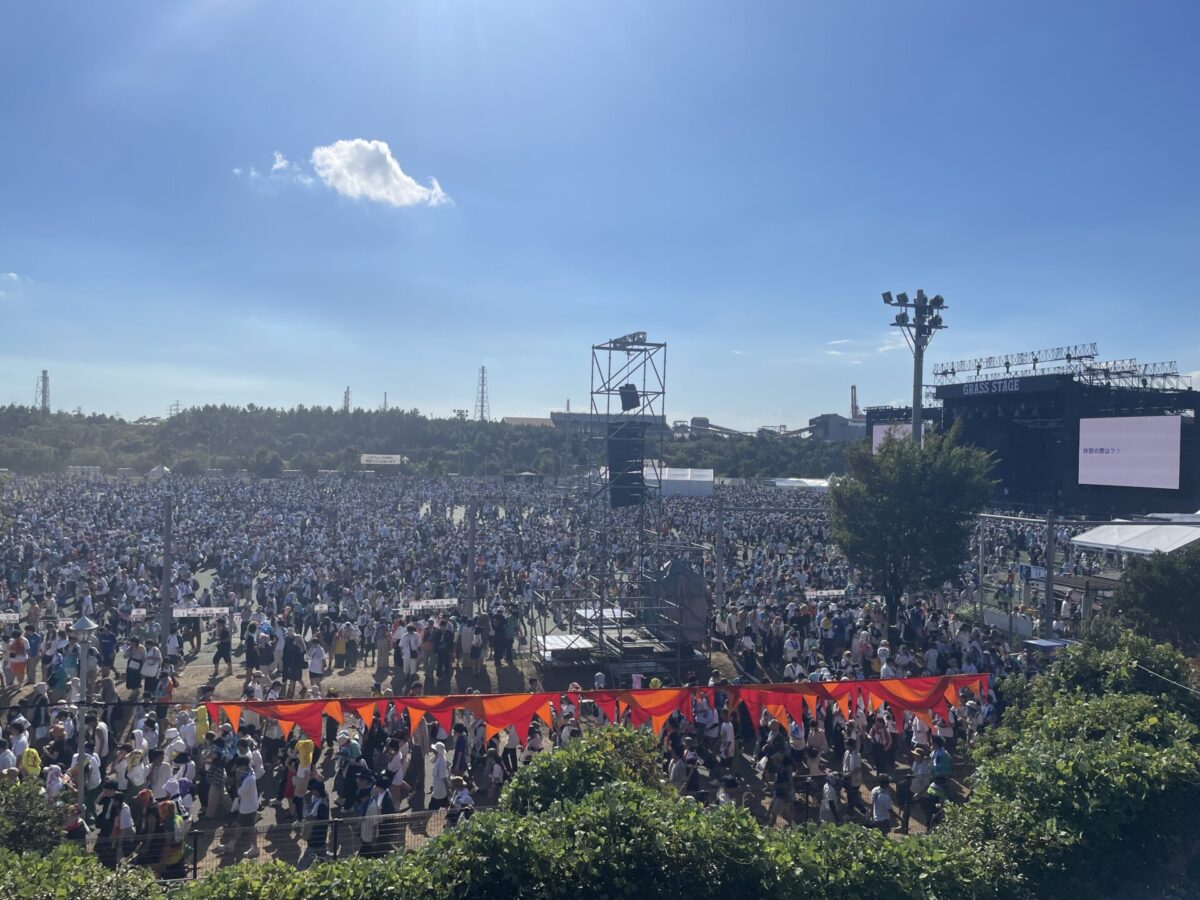 Festival-goers in groups often struggle to find sizeable open spots. As a solo attendee, you can weave through crowds and find spots with ease. During one of the performances, I spent two hours amid the crowd, feeling relieved I didn't have to care about my companions.
Unleash Your Inner Enthusiast
Being with someone can sometimes restrain you from expressing yourself freely. For instance, when I watched a heavy metal band with a friend, I held back from fully immersing myself in the headbanging session. But as a solo attendee, you're surrounded by strangers, offering you the freedom to let loose without judgment.
Bonus: Opportunity to Forge New Friendships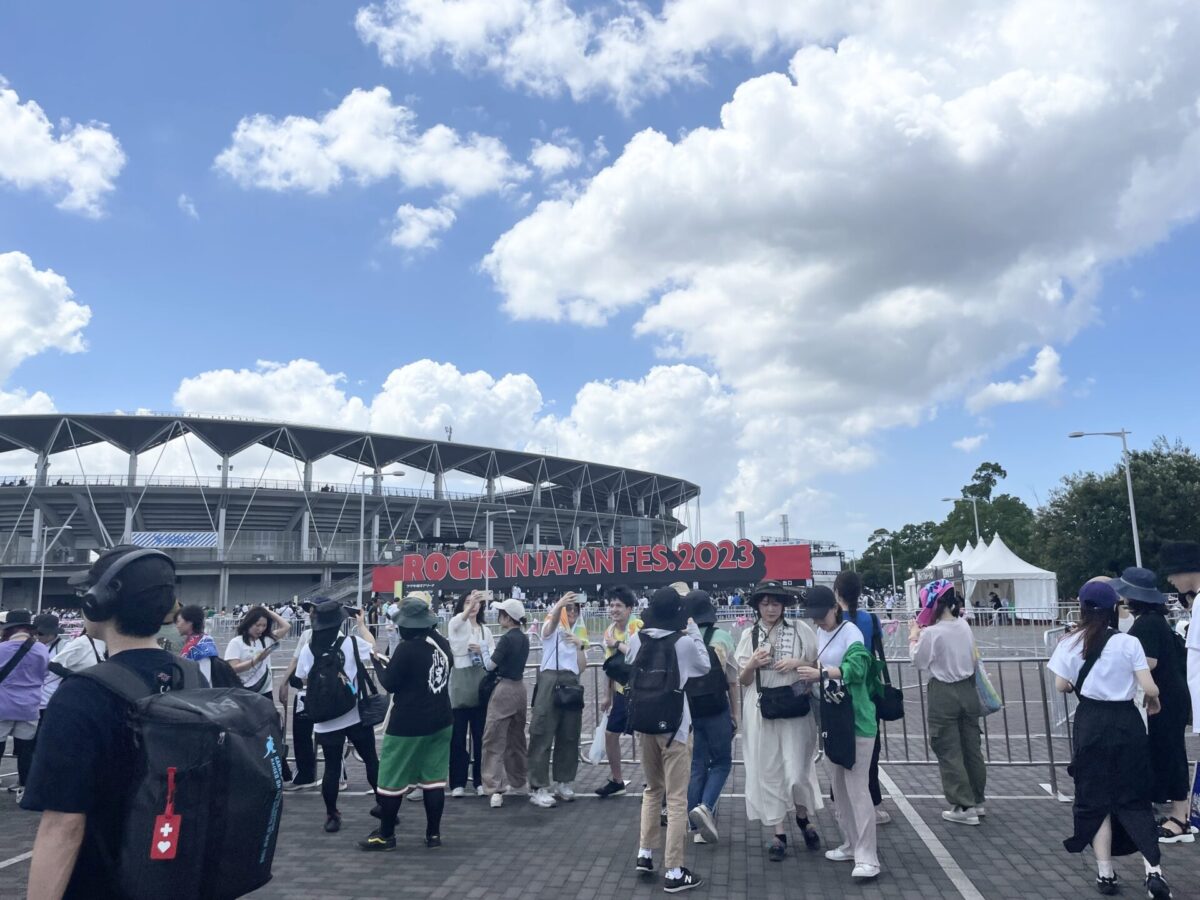 If you're apprehensive about attending a music festival solo, don't be! You are not the only solo goer! There is a lot of solo goers out there who is looking for a company. It might be a hurdle at first, but a simple conversation may end up paving the way for a lifelong friendship.