Exploring Zushi Coast Film Festival with My Colleagues!
2023.07.18
Hello, everyone! It's GP member Miu here. Today, I want to introduce you to the Zushi Coast Film Festival, which is held annually in my hometown!
What is the Zushi Coast Film Festival?
The Zushi Coast Film Festival is an outdoor film festival held on the sandy beaches of Zushi, Kanagawa Prefecture, during the Golden Week holiday period. It is produced by the Cinema Cravan project, which travels the world to create traveling movie theaters. The festival offers a trendy and Instagrammable space. I had the opportunity to attend the Zushi Coast Film Festival 2023 with 10 fellow new employees from GP, so let me share my report with you!
Festival Highlights
The film festival offers not only movies but also a variety of other enjoyable contents. Let me introduce some of the highlights that my colleagues and I had a blast with!
Main Theater
First, let's talk about the main theater. The theater stands tall on the sandy beach, and it's irresistible not to take photos of it! Watching a movie on the beach is so romantic and fantastic. Every day, different movies are screened, and on this day, we watched "Once Upon a Time in Hollywood," starring Leonardo DiCaprio.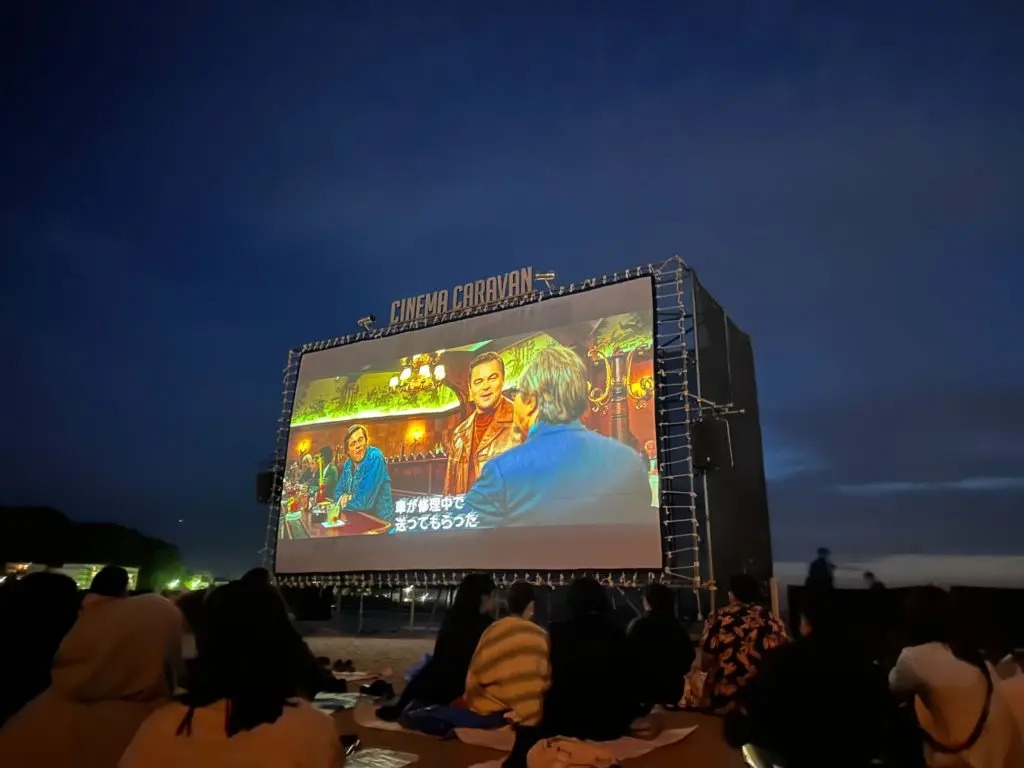 Merry-Go-Round
One of the popular attractions that is set up every year is the "Merry-Go-Round"! It is handled by the Merry-Go-Round Laboratory and has a cute and visually appealing design. You might think that merry-go-rounds are for children, but after 6 PM, you can rent the entire merry-go-round for five minutes for 1,000 yen per person. As event producers, we unanimously decided to try it out and had innocent fun by renting the merry-go-round ourselves.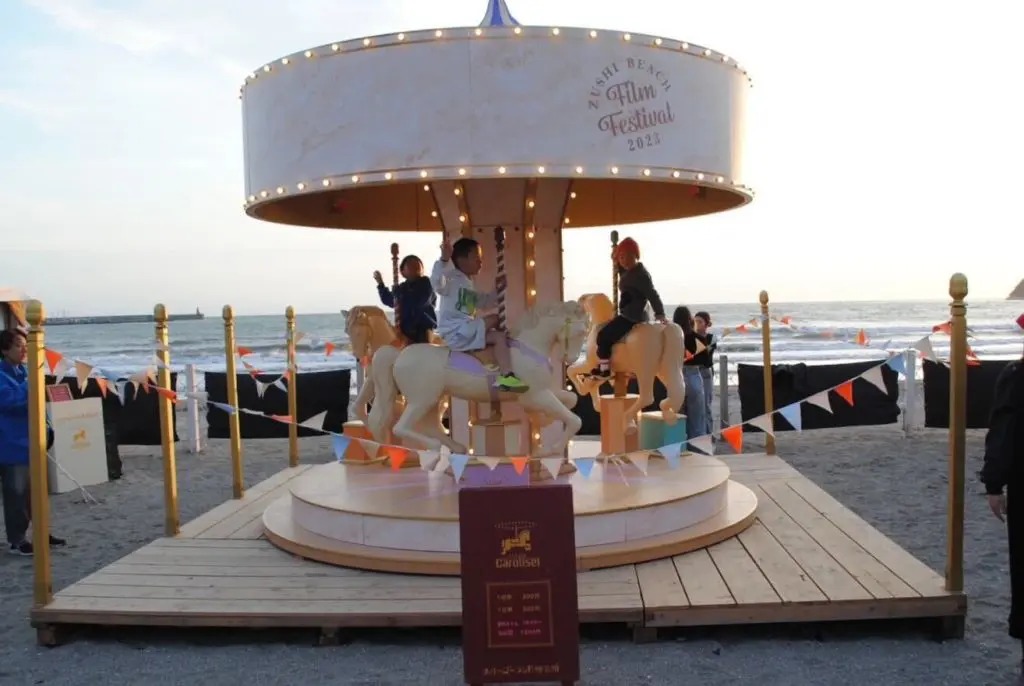 Eye-catching Sauna
A sauna, a current trend, is located on the sandy beach. And the surprising thing is that it looks like a tree! It's called "Genki-RO." It's such a unique sauna… The temperature is comfortable enough to enter even while wearing clothes. Several of my colleagues and I had sure had a sauna experience!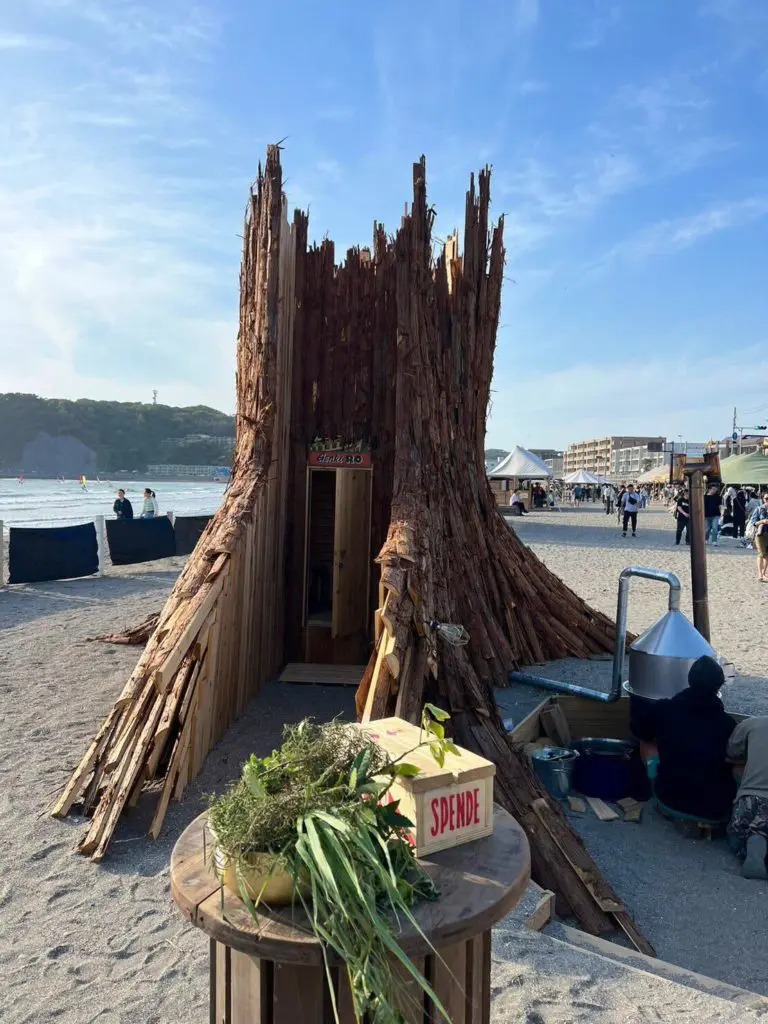 Skate Ramp with a Breathtaking View
The combination of the sea, the sunset, and a skate ramp is just incredible! Although I personally bought a skateboard thinking I would try it out, I haven't used it much… However, there are many skateboarders in Zushi and the nearby Shonan area! I'm always amazed to see top-class skaters gathering and skating at the festival. There was even a year when Shuhei Nomura visited!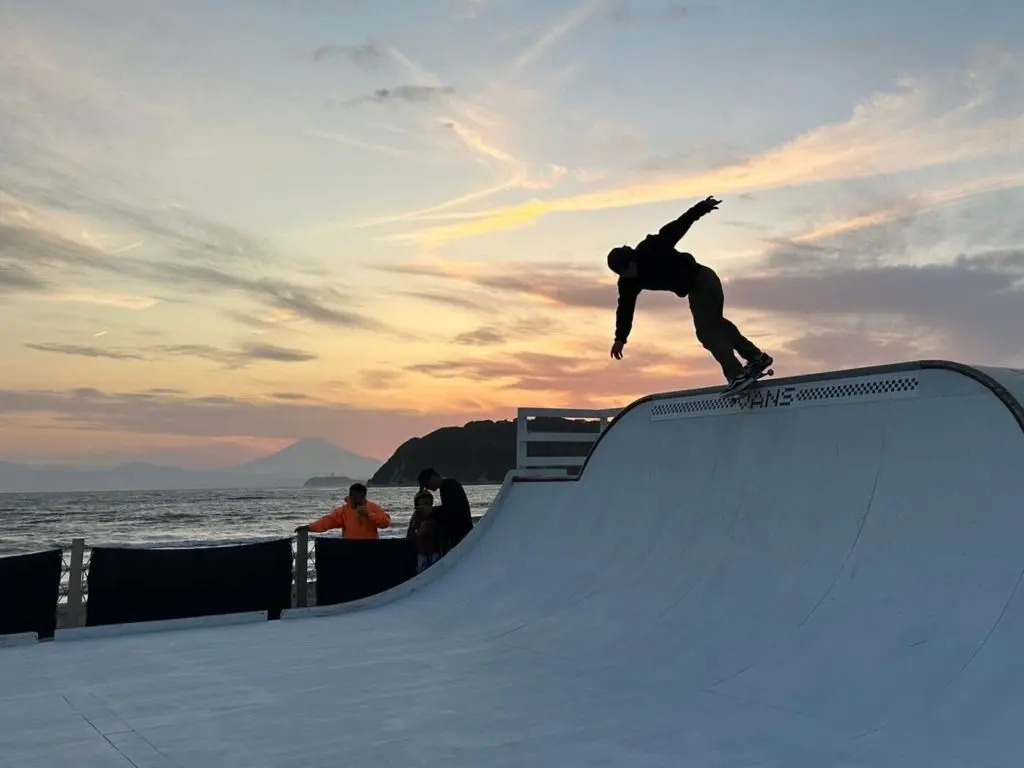 Indispensable! Foods and Drinks
At the Zushi Coast Film Festival, bringing your own food and drinks is prohibited. But don't worry! Local delicious restaurants set up stalls that change daily! On this day, we enjoyed pasta from the beachside restaurant "HAPPY GO LUCKY" at Zushi Coast. It was so delicious that we devoured it in no time (laughs). There is also a bar, so you can enjoy not only soft drinks but also alcoholic beverages. Food is definitely something to look forward to at the festival.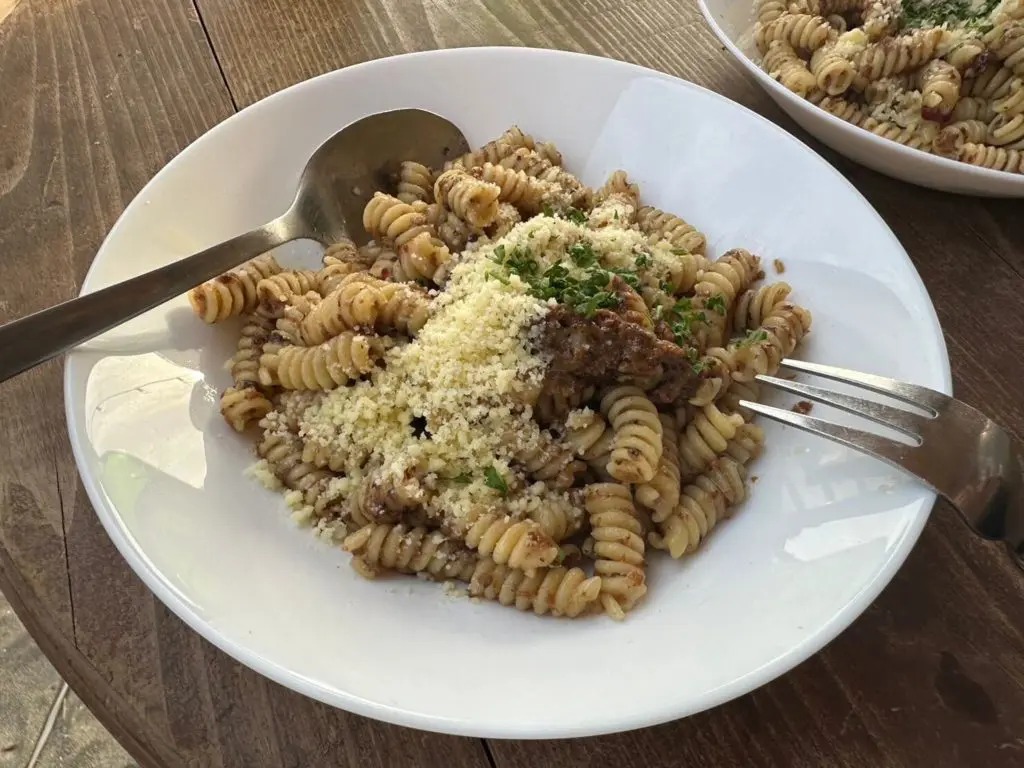 In conclusion
We are 10 new employees aiming to become "event producers." Therefore, we didn't just enjoy the festival as attendees but also watched it from the perspective of "if we were producing it ourselves." Although our knowledge is still limited, I feel that we gained many insights despite our inexperience. Next year, I would like to attend the film festival with an even more empowered and discerning eye! On a side note, the Zushi Coast Film Festival is extremely popular every year! On-the-day tickets often sell out in the morning with long queues, so I highly, highly, recommend purchasing advance tickets!!!