"GP GYM" has appeared in the 3rd floor studio of GLOBAL PRODUCE!
2020.04.20
Hello everyone!
My name is Okawa and I don't have enough exercise since I started work remotely.
With the declaration of a state of emergency, more and more companies are going to work remotely.
GP also started working from home the other day.
There is a lot of talk about the advantages and disadvantages of working remotely, and one of the things I'm concerned about is the lack of exercise.
When I work remotely, there are most days when I don't even step outside of my house. (It's the right thing to do as an infectious disease control).
Honestly, my lack of exercise and weight gain is bothering me…..
Just as I was thinking that I received an email from Kouhata, the president of the company, to all the members.
"I've opened a GP gym in our studio on the third floor!"
Huh! So I went to the company, and there it was…
GP Gym Interior Revealed!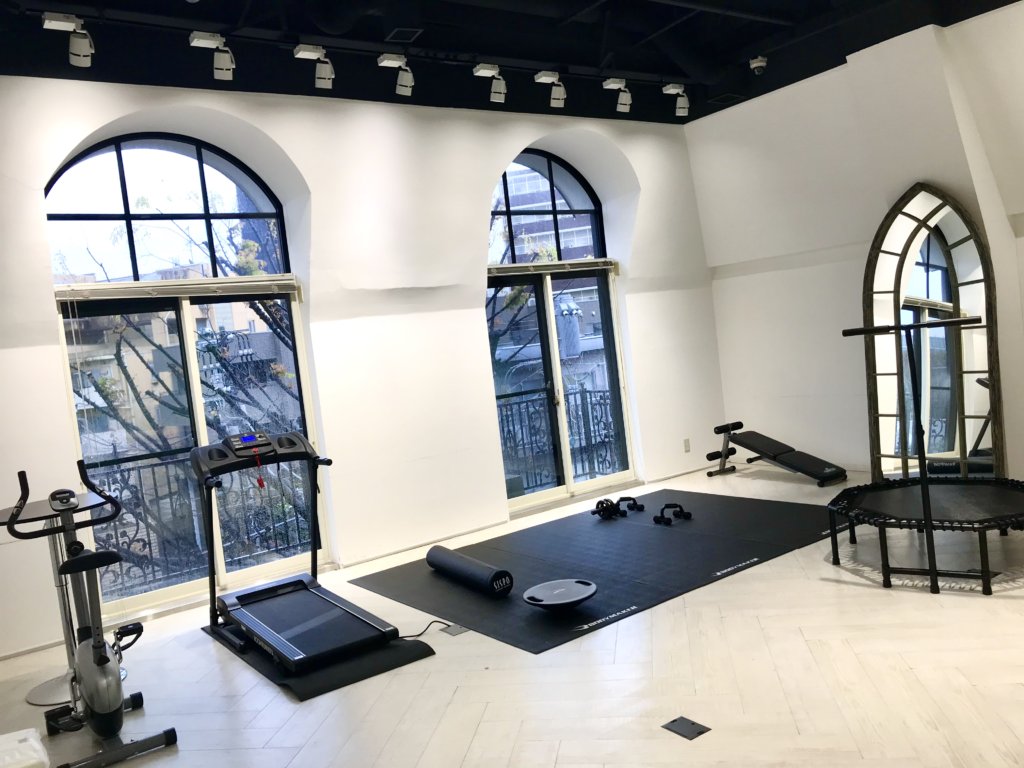 A gym area has been set up in the 3rd-floor studio.
On the third floor of the familiar office, there was a facility that looked like a real gym.
It's too good to be true…!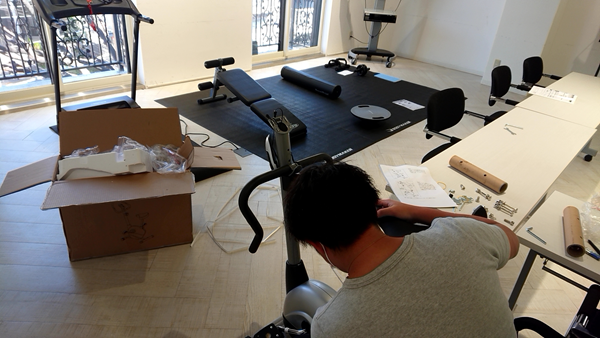 Kurosu, thank you for assembling it!
Act on the spur of the moment! is the spirit of GP.
The installation of this GP gym was also completed in about 3 days from the idea!
Truly a Speedy Company!
It's not mean just to have a set of things together.
If you're talking about a gym, you need to have a workout menu!
So, Kouhata/ Hatta Training Team Leaders even created a training menu!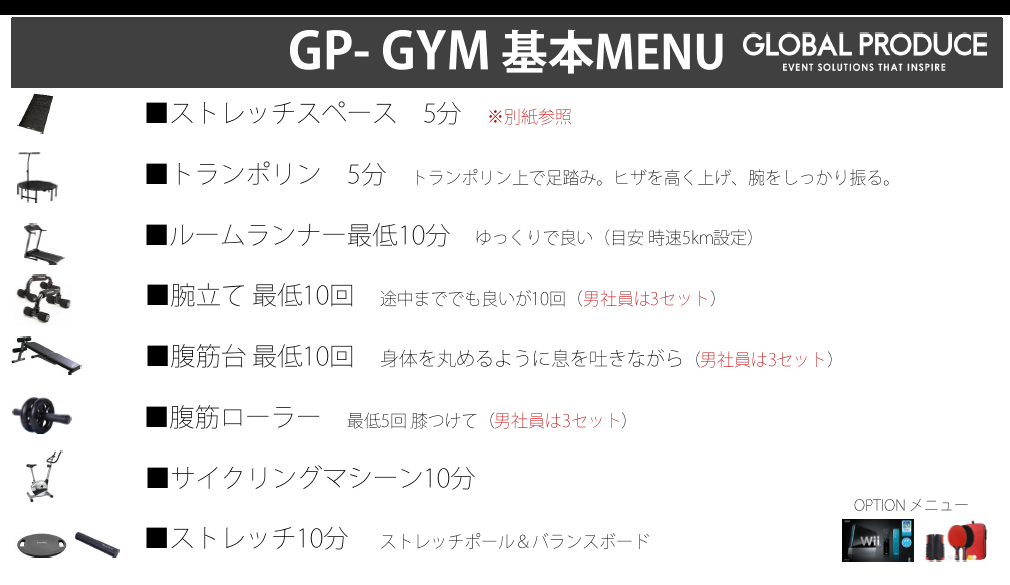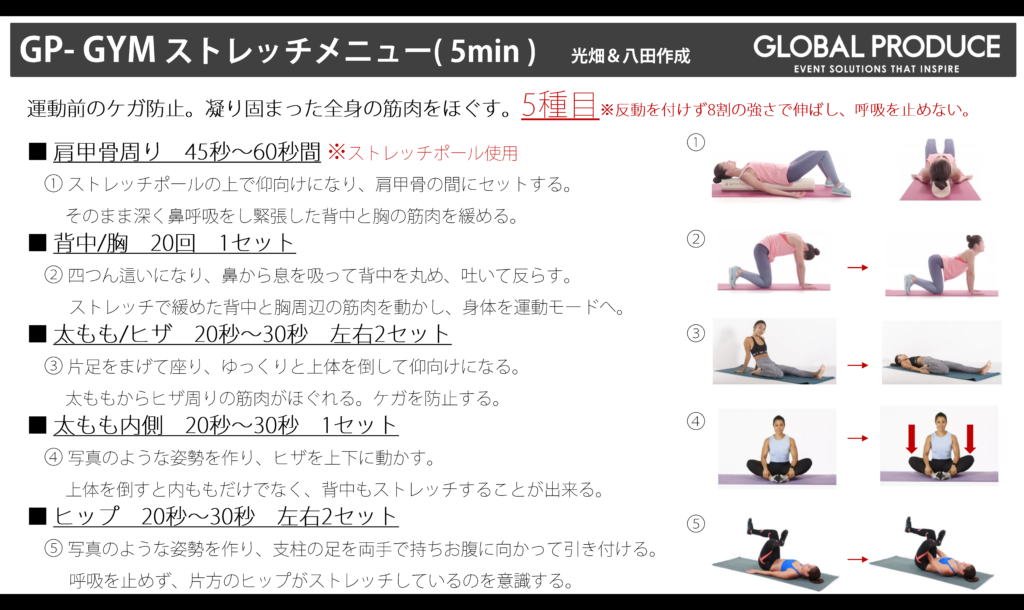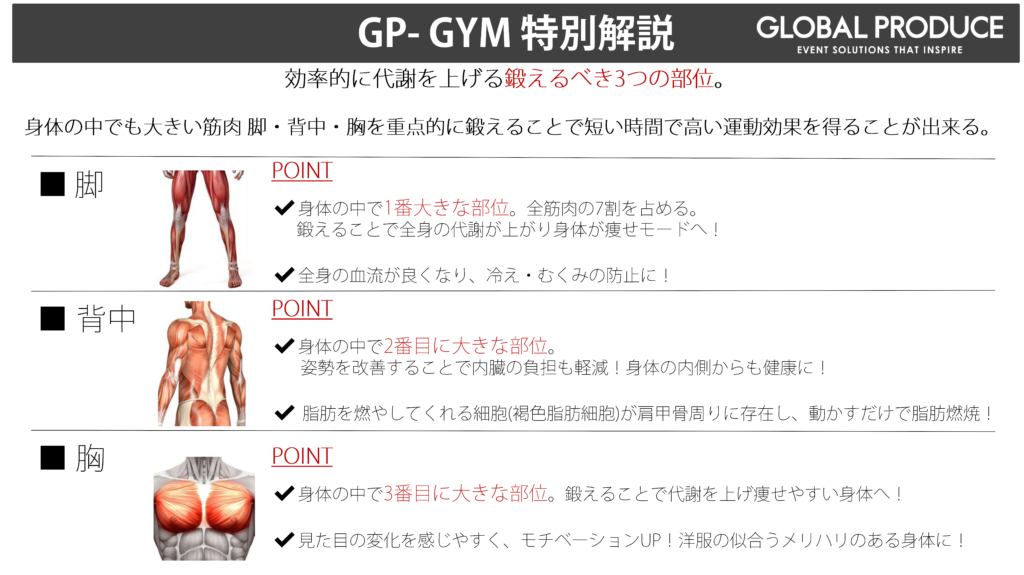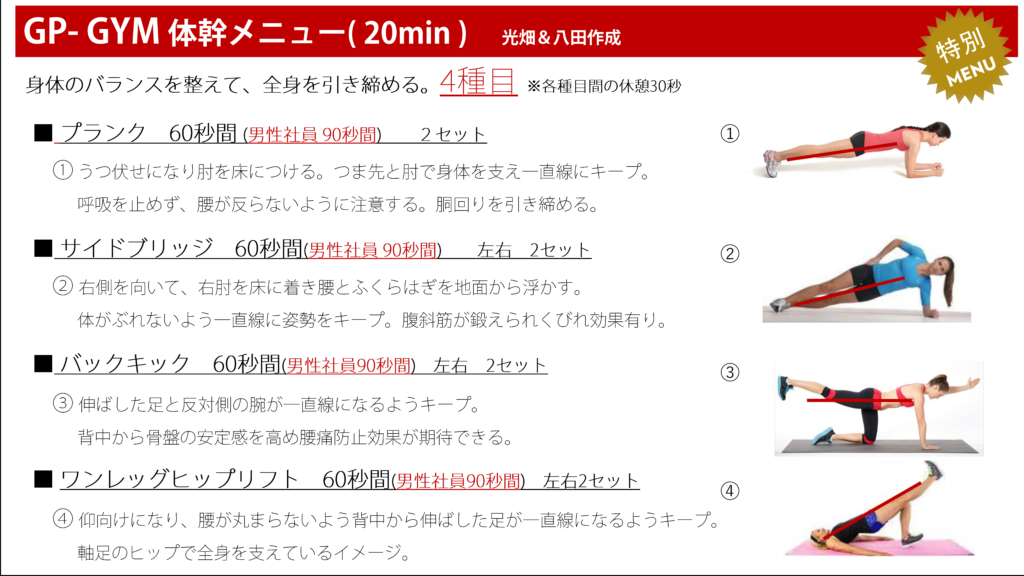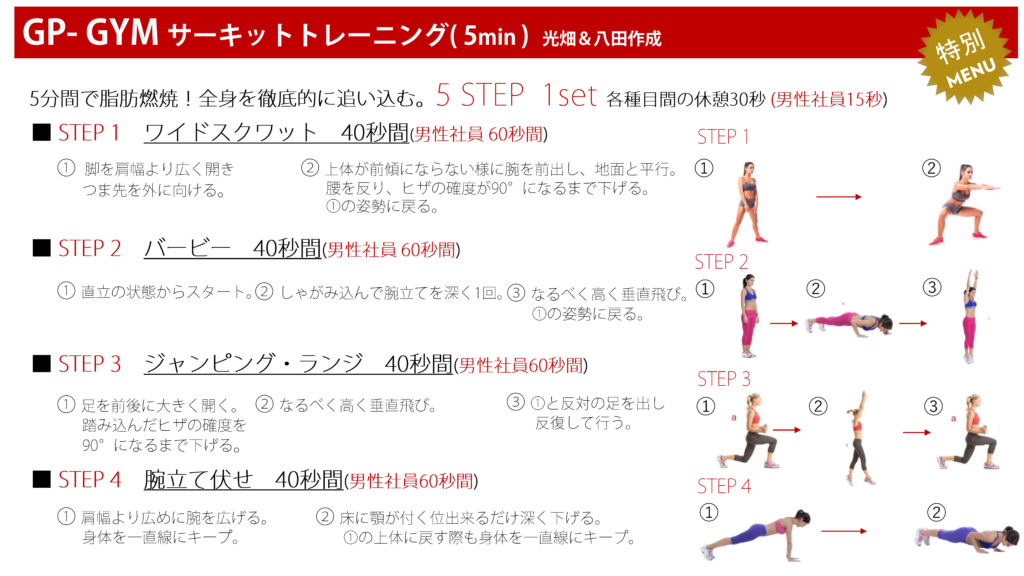 With commentary by former trainer Hatta!
Look at this workout menu!
If you practice this twice a week, you will be able to lose weight without rebounding in a month.
Kouhata and Hatta training team captains say, "Men can lose as much as 4kg and women can lose as much as 3kg.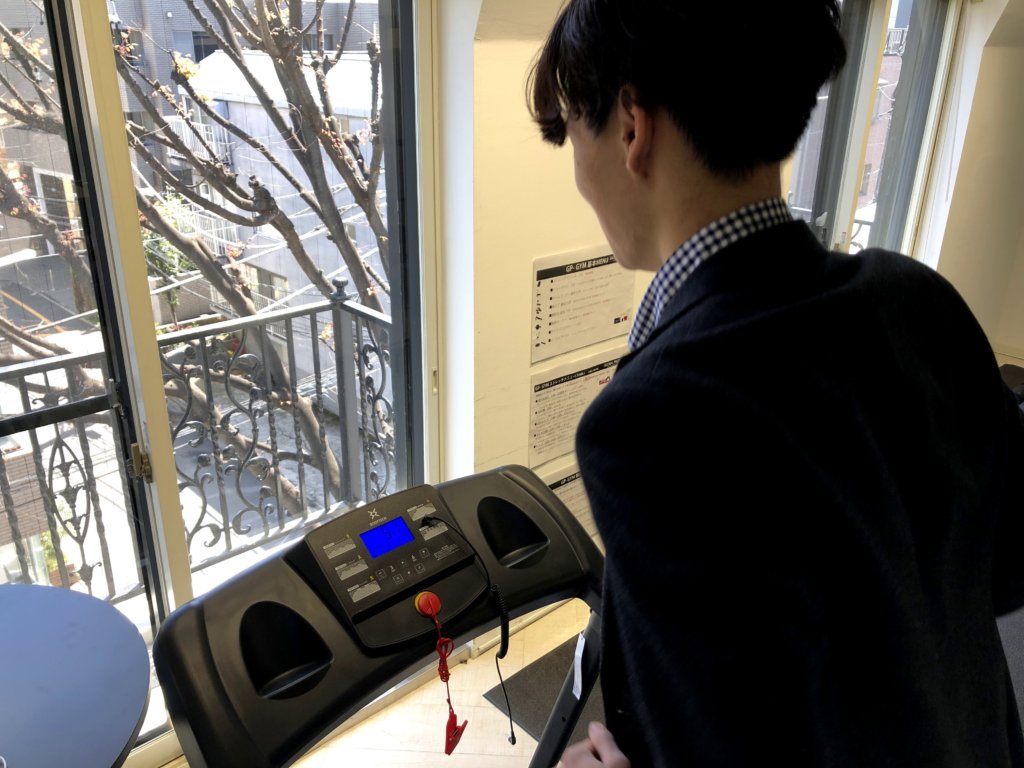 Of course, we also take measures to limit the number of people who can use the gym.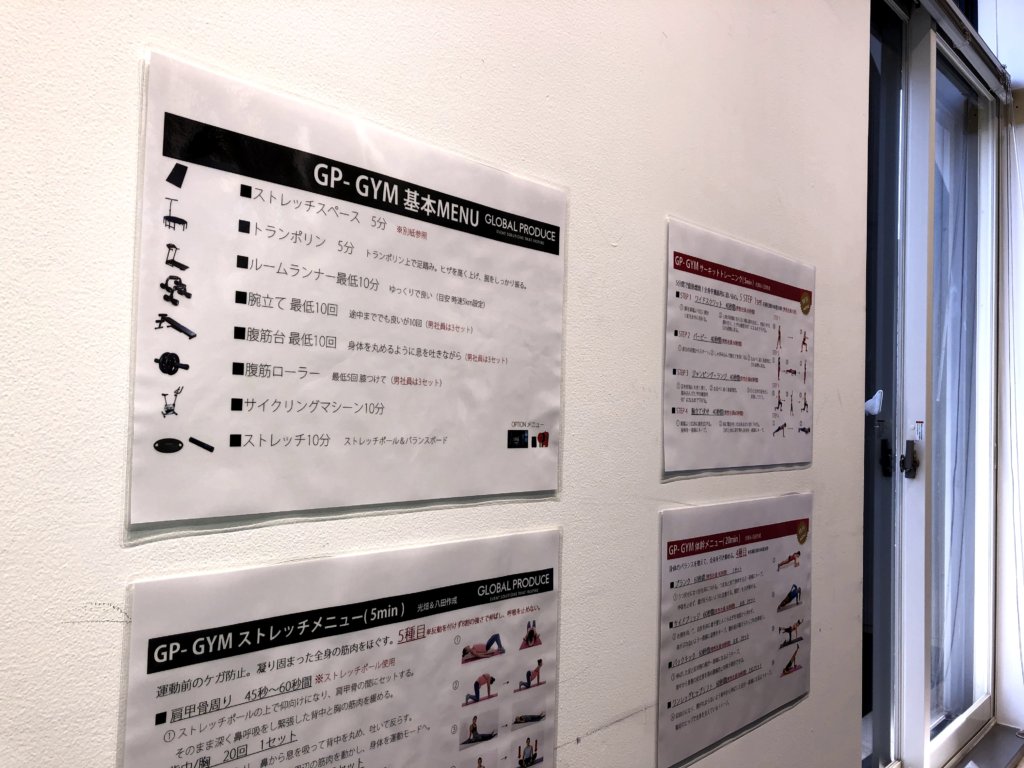 If you stay at home and continue to work, you may unknowingly find that your body becomes stiff and your muscles lose strength.
It has been scientifically proven that exercising and training your body has a positive effect on your mind and brain, and exercising boosts your immune system.
In tough times, let's work on your physical toughness to rival the COVID-19.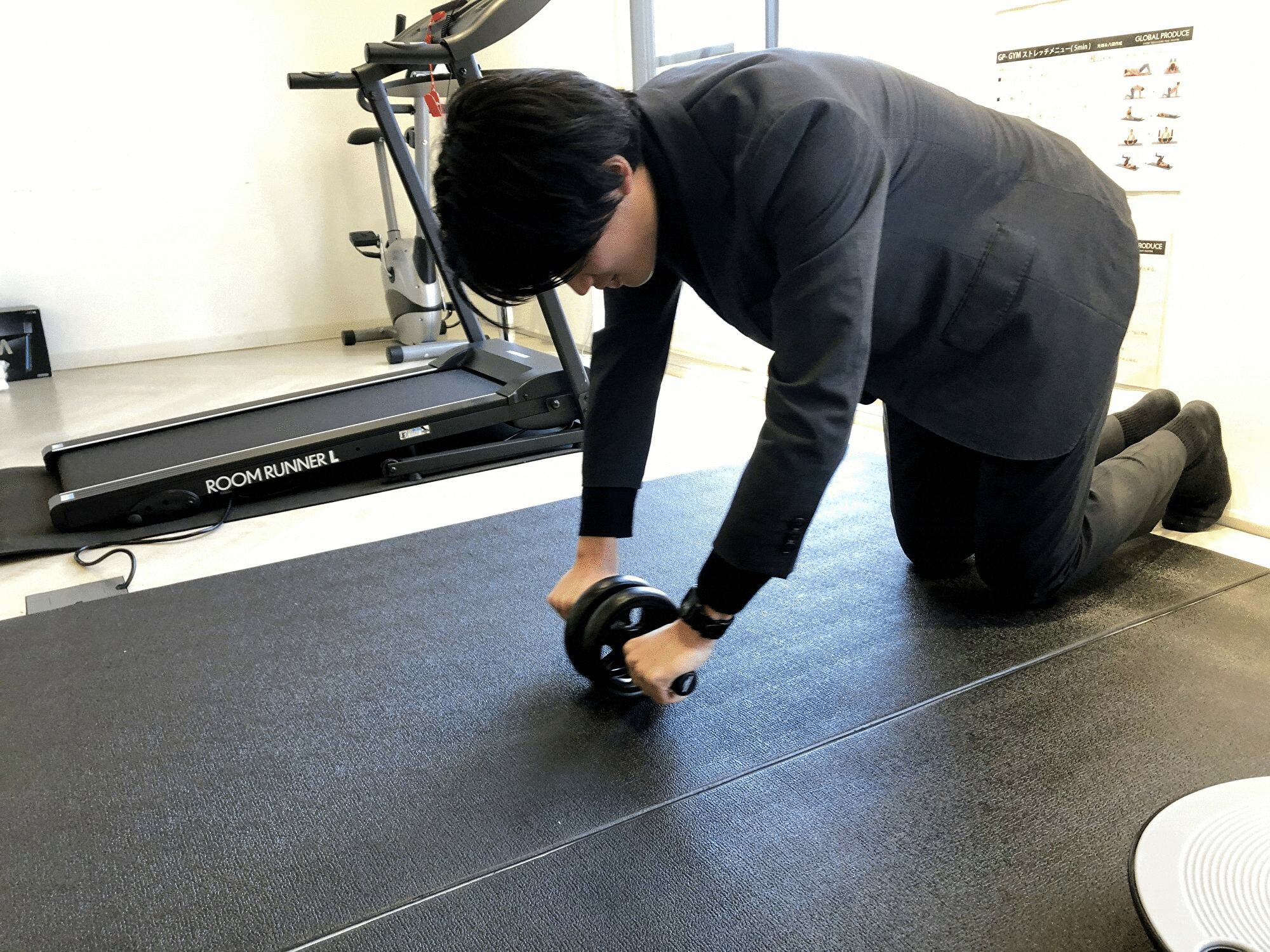 Please use alcohol and other disinfectants before and after using the gym.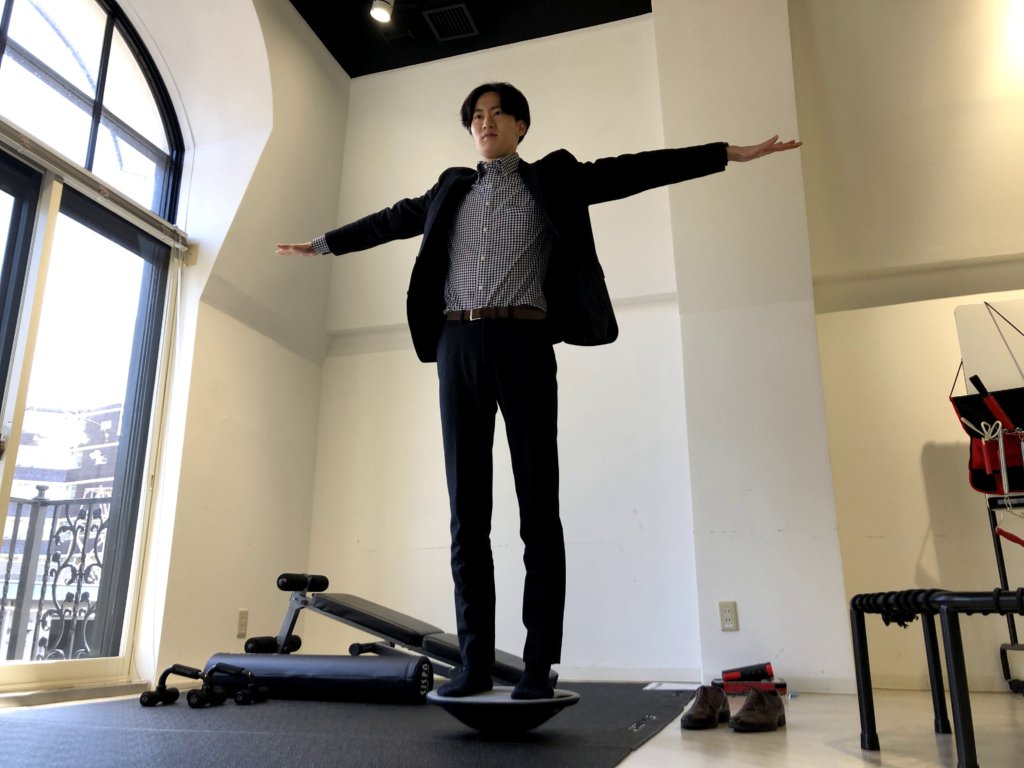 If you want to work out but can't use the gym, please feel free to use it!