GP's Kouhata Appears in MEN'S EX Magazine! Behind-the-Scenes Interview!
2020.04.19
Hello everyone!
My name is Yamadaira and I have just entered my second week of working from home.
At last, a state of emergency has been declared and COVID-19 is running rampant. Along with that, I've been spending more and more time at home.
In the midst of all this, there's been a lot of excitement about "certain topics" at GP.
And here it is…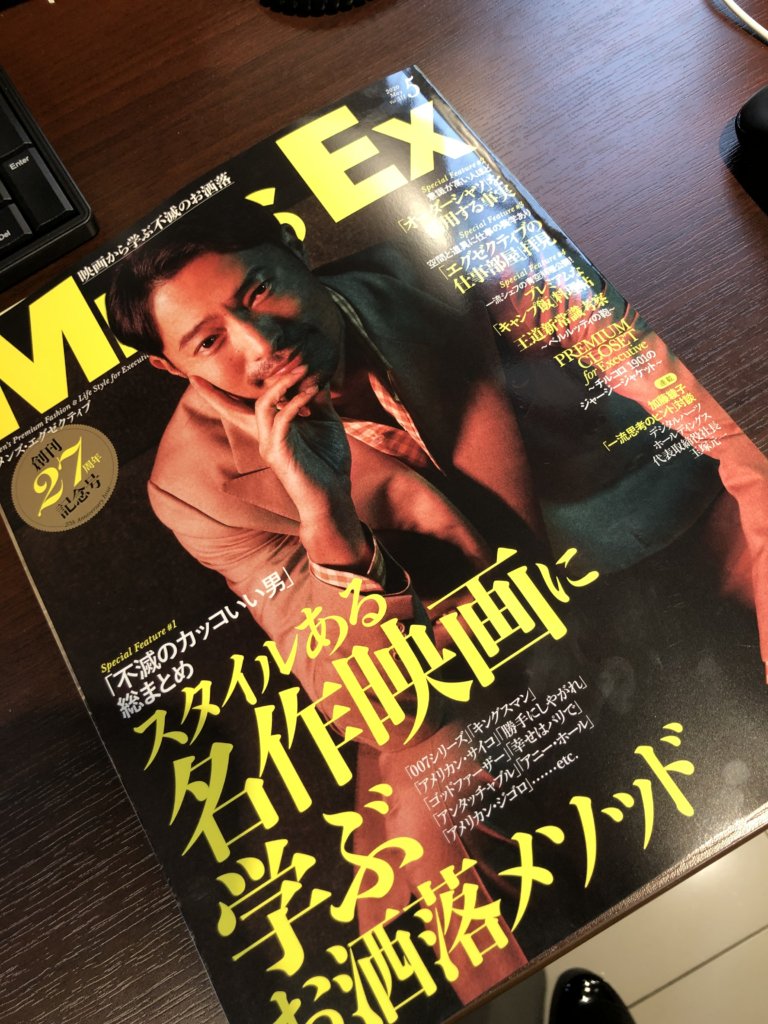 Magazine MEN'S EX May issue
The May issue of "MEN'S EX" finally went on sale last week!
What? Why is there so much excitement about the magazine launch?
Well, you see…
My God! Our GLOBAL PRODUCE President, Kouhata, is in the article!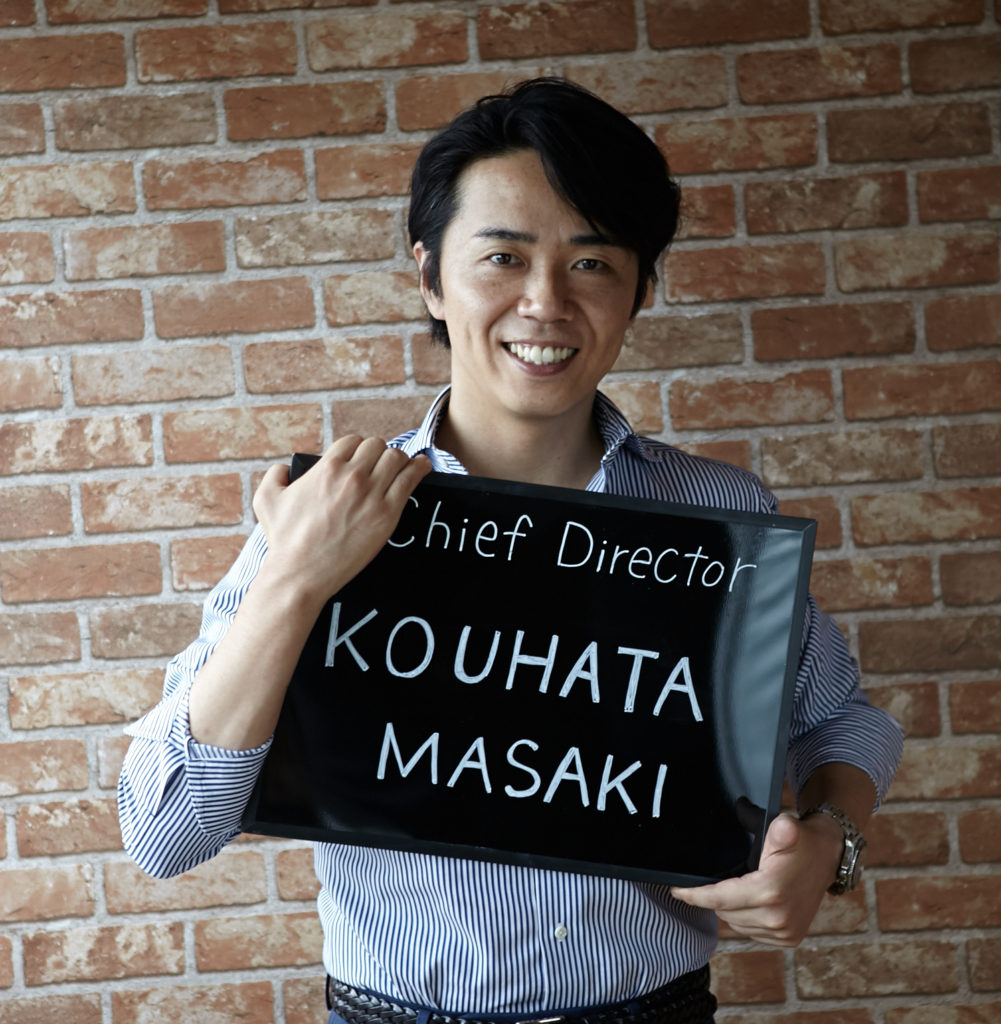 Profile Photo: Kouhata
Kouhata's favorite things for work, his desk, GP's interior, and other playful items were interviewed by the magazine!
So we're going to give you a behind-the-scenes look at what's going on on the day we cover "MEN'S EX"!
What kind of magazine is MEN'S EX?
Men's EX is a men's fashion magazine published by SEKAI BUNKA PUBLISHING INC. on the 6th of every month.
The magazine is a bible for high quality "cool adult" men, with articles on how to dress in stylish suits and the lifestyle of smart working men.
MEN'S EX May 2020 issue
You can also buy it online at this site!
How was the day of the interview?
Well, that was the day of the MEN'S EX coverage.
The photographer, editorial staff, and even the deputy editor of "Men's EX" came to visit us!
The shooting began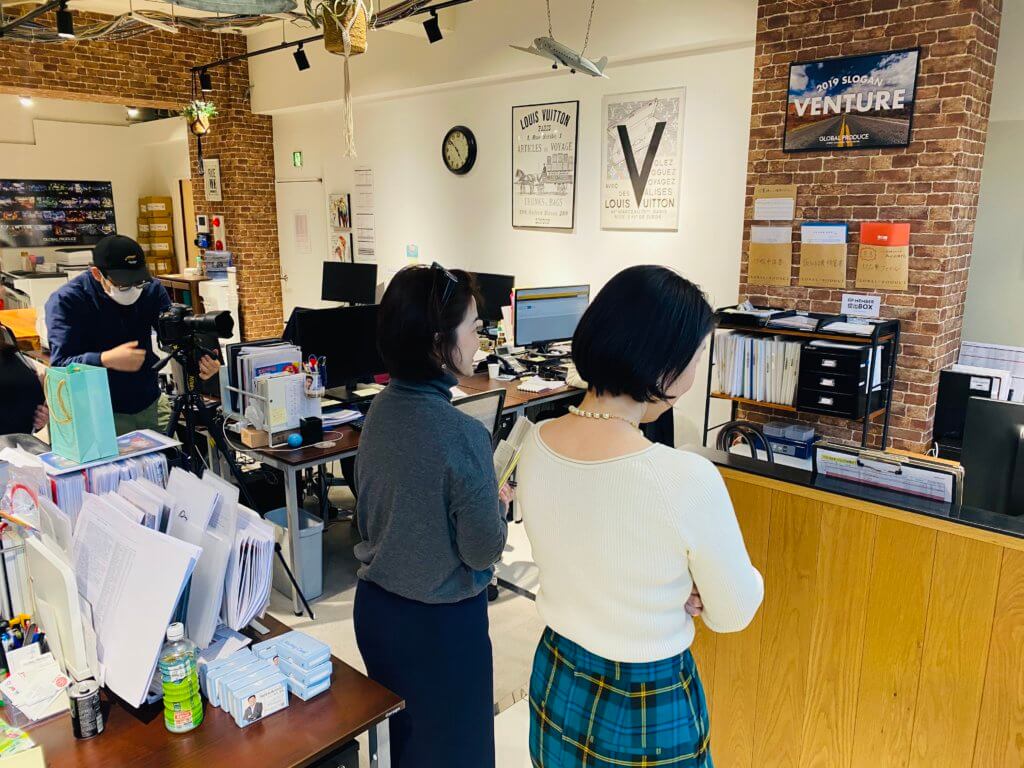 The unusual atmosphere of the office made us feel uneasy. Everyone excuses themselves so as not to be caught on camera.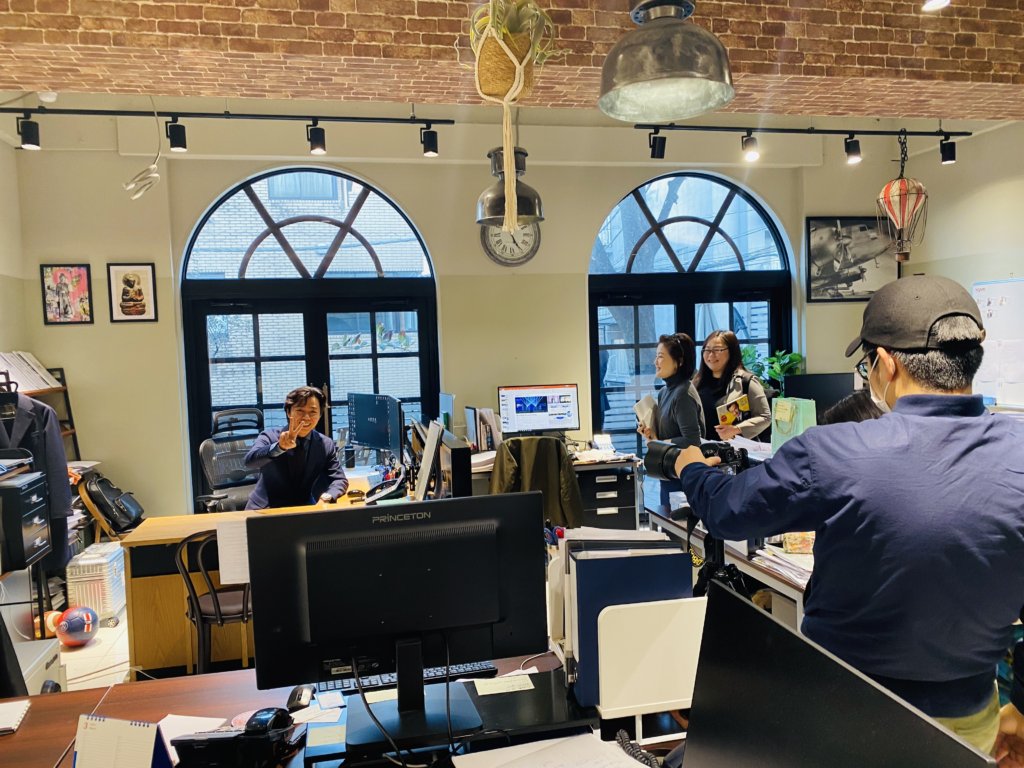 In the midst of all this, the president of the company, who is the one who is in charge of the camera, was very relaxed!
In such a peaceful mood, the interview started!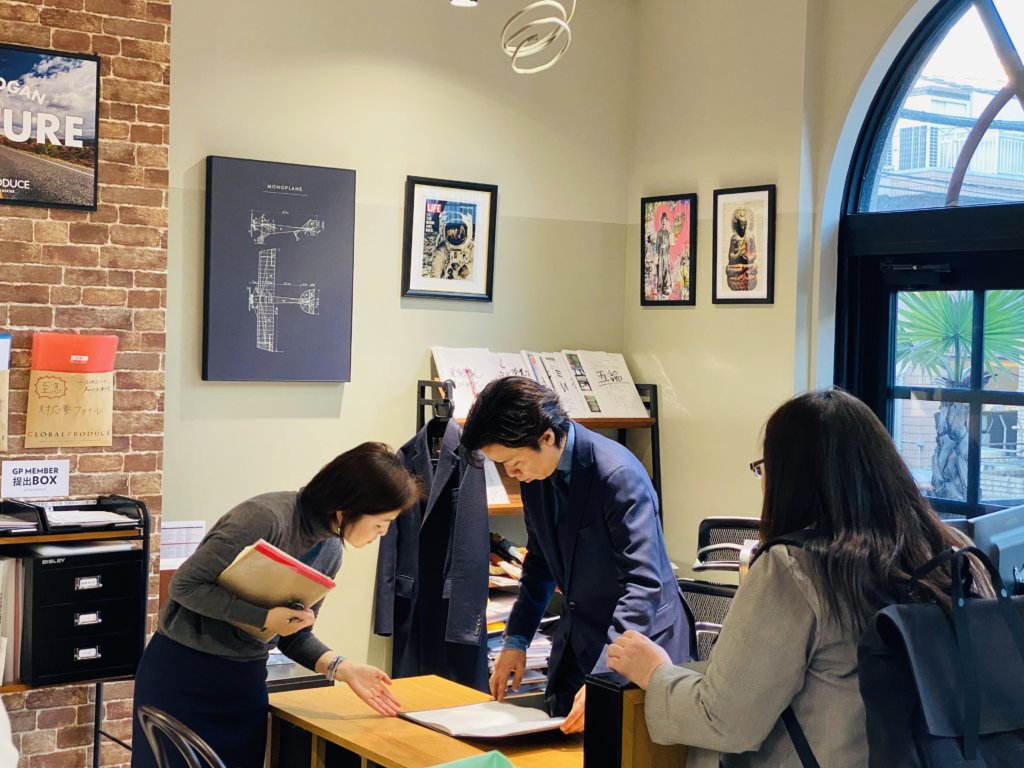 He unfolded his papers and talked intently……………..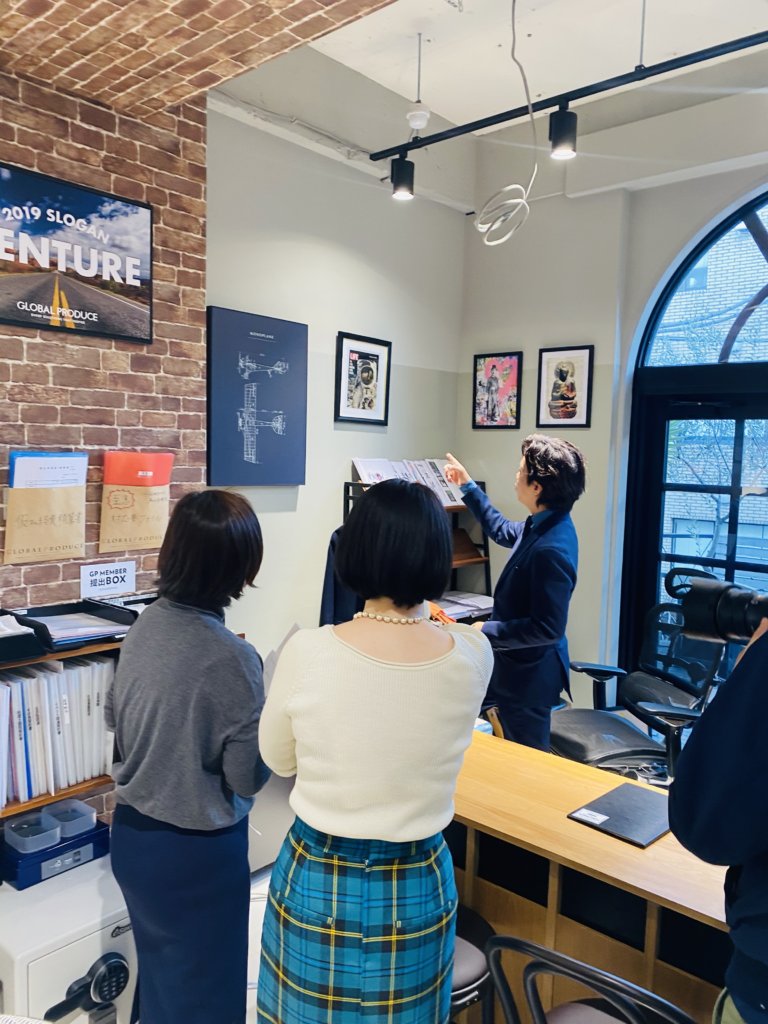 Showed the art displayed at around his desk space…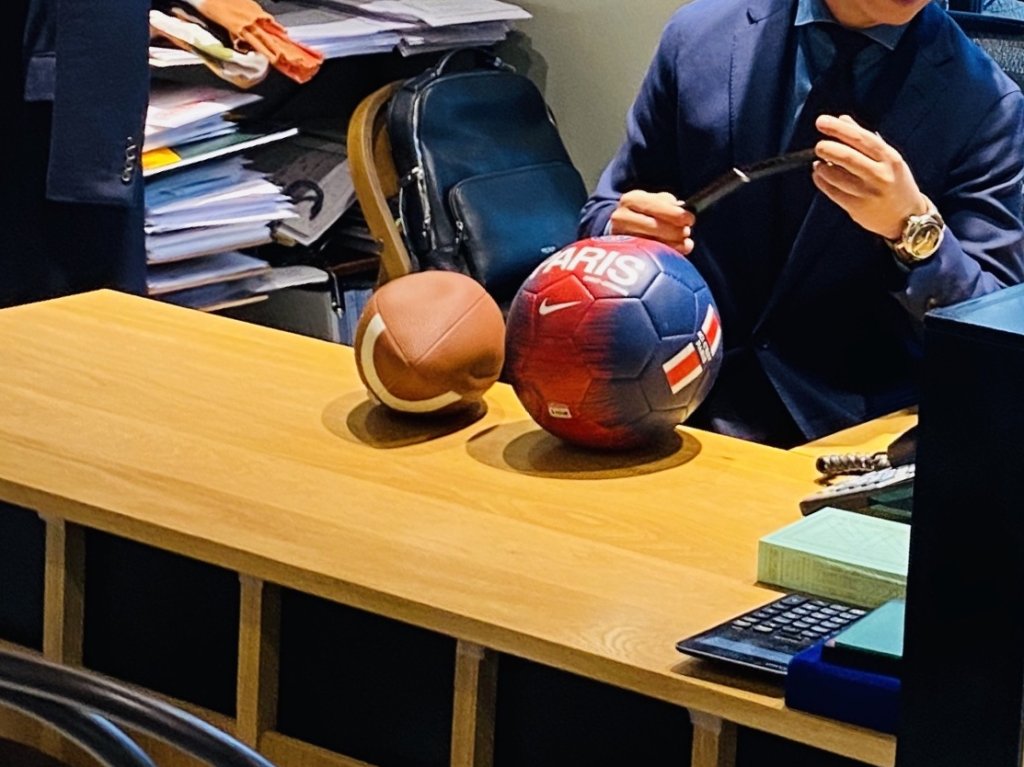 What came next was a soccer ball and a rugby ball?
Items seem completely unrelated to his work…haha.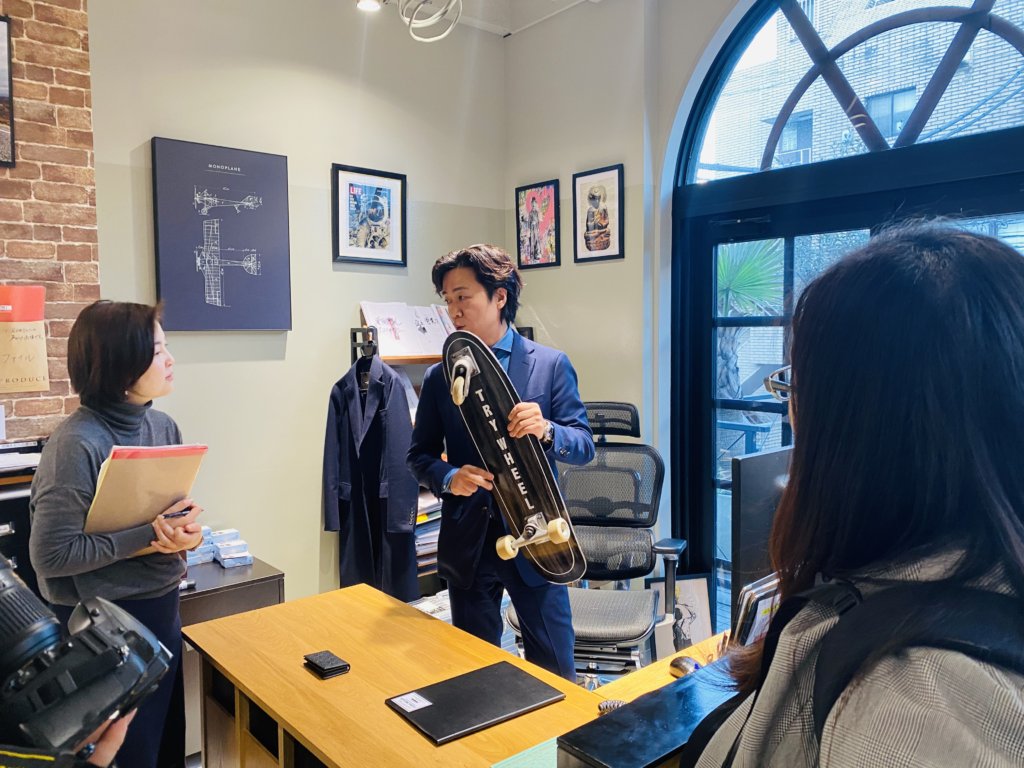 What's more, he took out his skateboard!
BUT, Don't worry. He is not playing around at all.
This is one of the most important tools for creating fun and innovative ideas and plans!
Contrary to the cool and stylish image of the magazine, the atmosphere was very friendly and warm from beginning to end.
In addition to President Kouhata's desk, we also took photos of unique items in GP.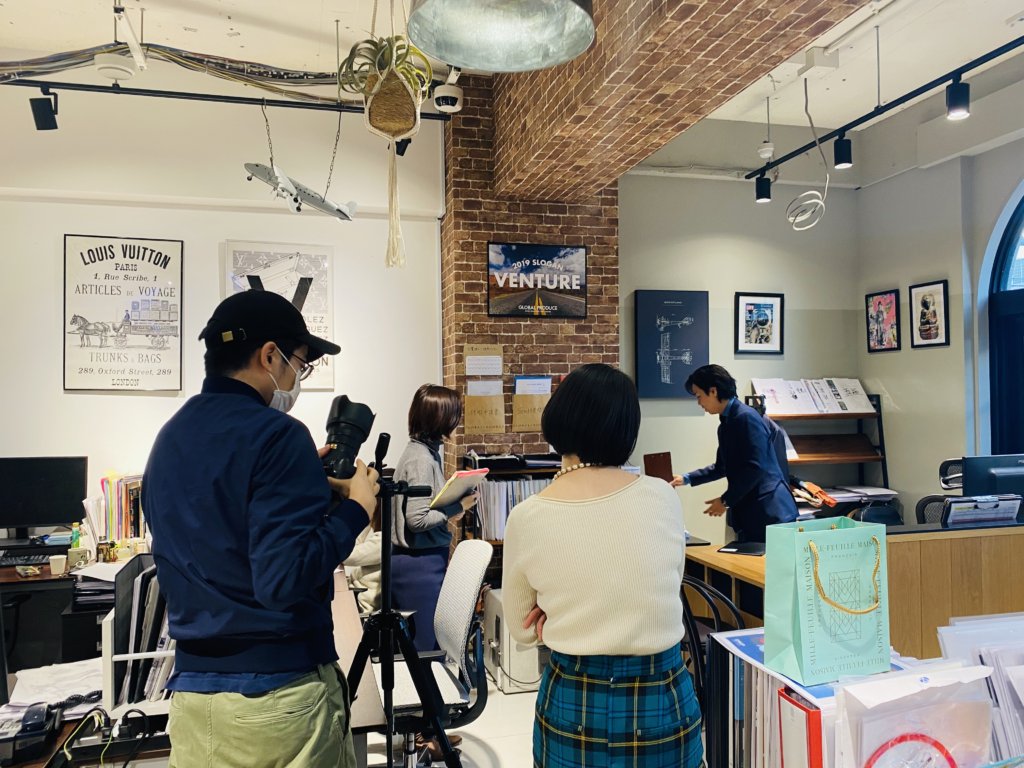 The plane hanging from the ceiling is my favorite, too!
In the end, he was photographed heading to his desk in earnest.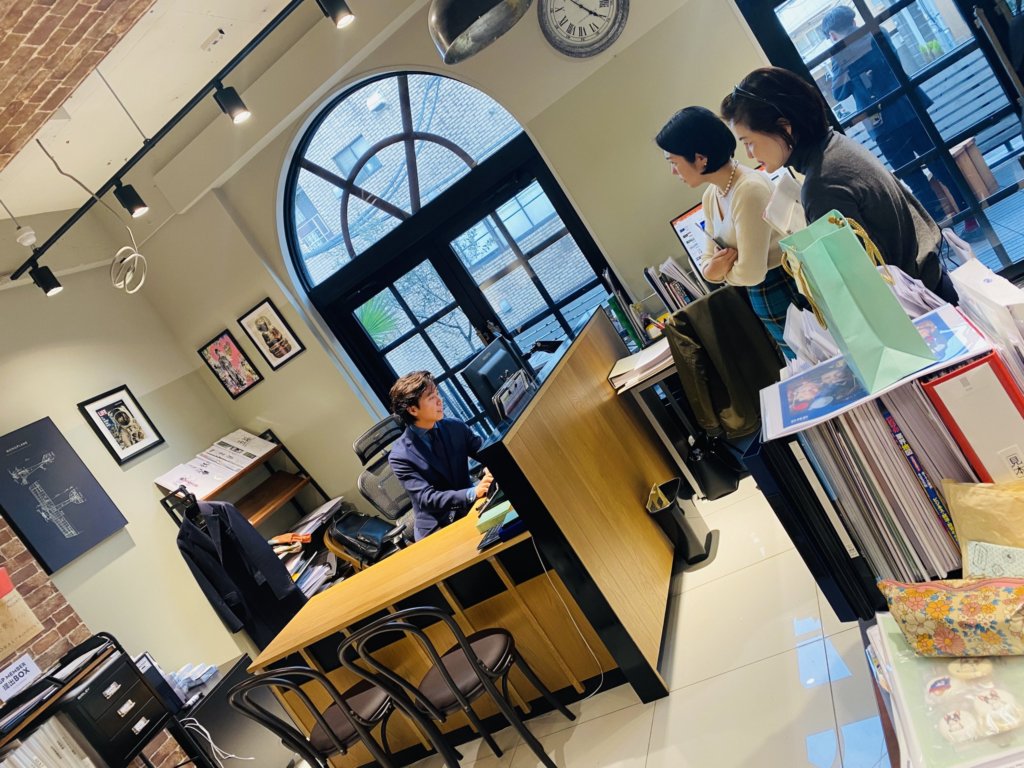 It was a very fun interview! Thank you so much!
Finally, check out the magazine's publication page! I'm curious, what's inside?
Now let's take a look at the finished page!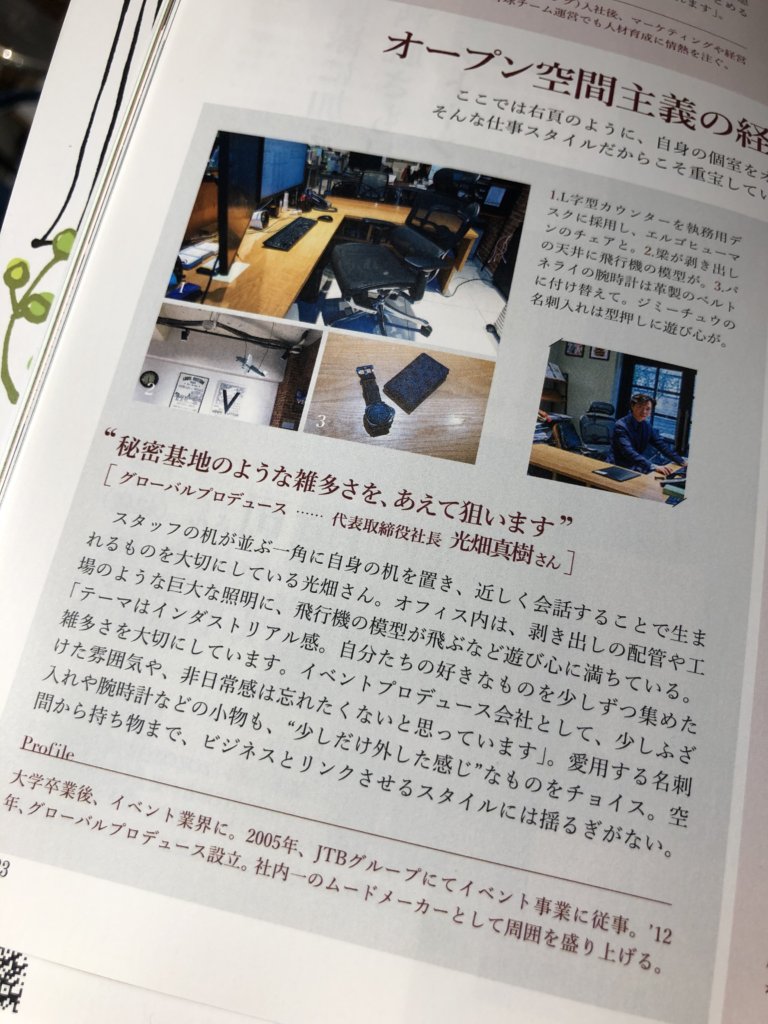 MEN'S EX Article
My favorite plane was also featured in the magazine. I'm glad…!
As they say, the GP office is really a place that is like a "secret base for adults."
I agree with it and proud of our stylish and wonderful office.
Unfortunately, the ball and skateboards weren't featured, but I'm happy to share them here! 🙂
If you've never read Men's Ex before, please take it on this opportunity to spend more time at home and read it!