Perth designer Takuya Ebisawa "With a Soul in the Virtual World"
2016.05.20
Road to Perth store
Mito:
Mr.Ebisawa, how old are you?
Ebisawa:
32 years old
Mito:
Originally did you intend to do such a field?
Ebisawa:
In the case of myself, I wanted to draw in the first place, and I entered Mode-Gakuen.
Mito:
You studied at Mode-Gakuen!
Ebisawa:
That's right. Everybody were aiming to become a designer, and I spent three years aiming to become an interior designer by riding on that flow.
When I was looking for a job, I thought it would be good since I knew about this company already and that I wanted to draw a picture from first.
Mito:
From the interior design to the world of Perth, I feel different.
Ebisawa:
Well, after all, most of the things I learned since I joined the company.
Various designs are accumulated in my head while in contacting with customers, to inspire the idea what is blooming right now,
I studied in various ways, such as it should be stored like this.
Mito:
After all, practice may bring up people in any field.
Ebisawa:
In a school, I think I have learned mental method, and I have a feeling that the company has made solidify technique.
"Communication skills" are everything.
Mito:
The relationship between Mr.Ebisawa started when Mr.Kouhata(representative of our company) was searching for a good parsley and found Mr.Ebisawa's name at the WEB.
He saw a Perth drawn by Mr.Ebisawa at the WEB of Design Planning, and he said "Ah! This Perth is fantastic! Give me the person who drew this Perth !!"
And we made a call, I guess that was the beginning.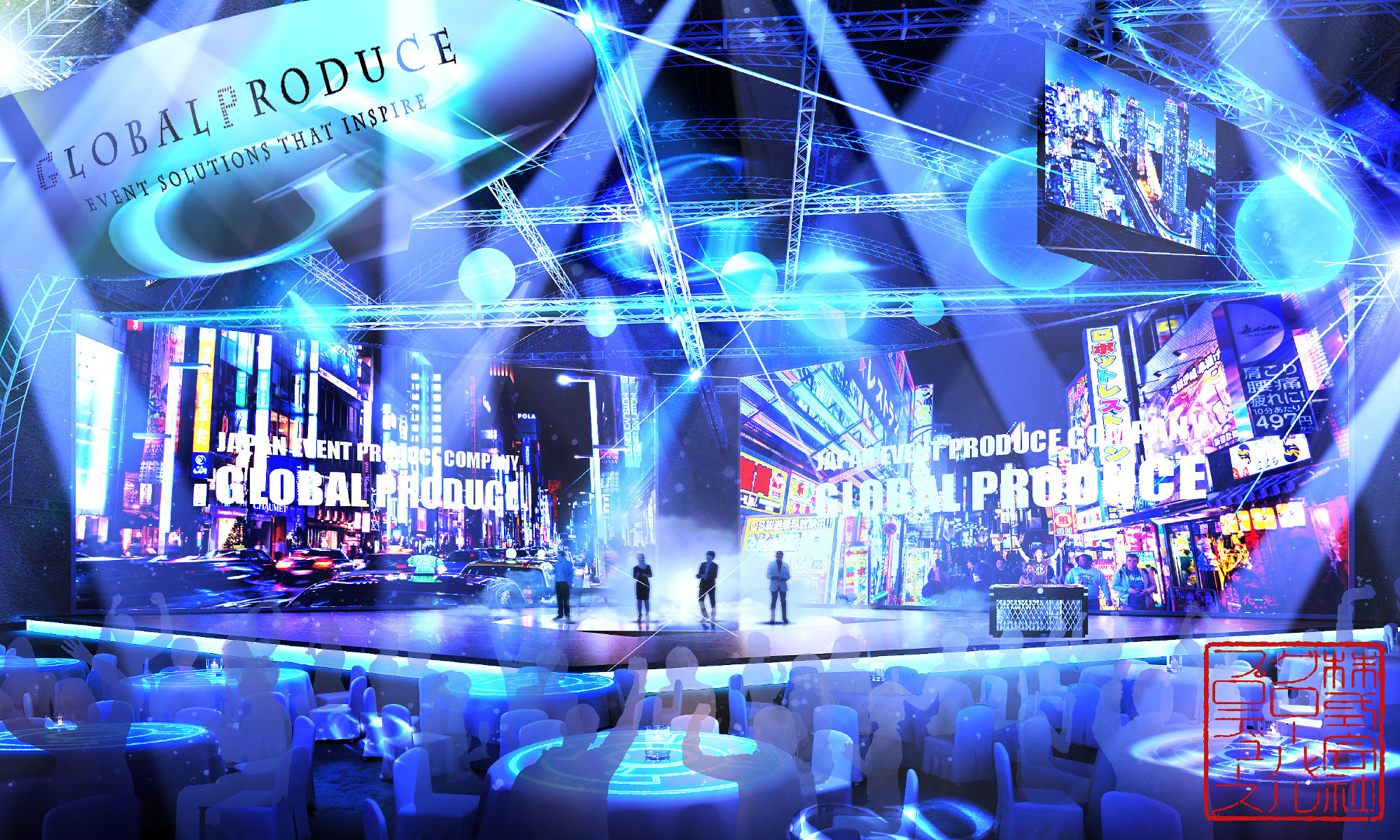 *The extravagant Perth of Ebisawa. It was drawn for our HP's inbound page.
It is a Stage Perth that has an image of the modern "TOKYO".
Ebisawa:
Yes, that was right.
Mito:
What was "Umasa (goodness)" what Mr.Kouhata felt who always feel obsessed and committed to coolness.
That means it's supposed to be a good purse.
It is not that space reproduced exactly.
Ebisawa:
I agree…. Although I have a preference, I think it is one point whether it is a fun picture or not.
The other is whether the purpose of what you want to show, or whether you want to appeal a point.
The most important part is that whether the picture is an exact result of sufficient communication with the client.
That is the "good purse" that has been established.
Mito:
Then communication ability is required considerably.
Ebisawa:
I feel like it all.
Even if the picture is very good and the drawing reproducibility is high, that is completely NG if you do it with ego, and you must not fall in love with technology.
More than anything, it is important to work on a bespoke basis for that person.
Mito:
It will be a little hard work if that person misreads what type at first.
Ebisawa:
Some people like to take anything and get it done, and of course in the otherhand there are people who don't want to go ahead.
I want to think that a Perth shop is a partner of fifty-fifty basis, anyway, I will do my best as much as possible to be in the same view.
Then, even if there is a change, the feelings of the customers can be understood, I do not mind whether there is work on holidays or apart from having to work overtime.
Mito:
Do you feel that demand for Perth is increasing?
Ebisawa:
I think so. However, simple software comes out or you look at Asia, and it is also true that the number of Perth shops that are totally cheaper than home and that draw with Hollywood-level pictures is increasing.
Mito:
As labor costs are cheaper, prices can be reduced.
Ebisawa:
That's right. That's why cherish communication, I think it will be more important to do it in a way that you can listen and communicate with the customers.
I would like to differentiate by being close to customers and capturing the nuances of the story.
First of all, make something fumbled
Ebisawa:
When I design, I always make my first blow.
A dream plan that is about 150%, the things that are impossible to materialize.
If you use material for further discussion as a starting point and subtract, the plan will be completed earlier than expected.
On the other hand, if you go by the real route of such monk, it becomes a small design, and it would be a trivial thing within a budget.
Mito:
Spread once and then shrink it little by little.
Ebisawa:
That's right. At first, I will discuss with the things what is impossible to do.
Mito:
It's also fun to say everyone's idea based on the Dream Plan.
Ebisawa:
I agree. There are many things like materials and goods right now.
Mito:
I agree.
Ebisawa:
Because I do not understand all such things, there may be cases where a seemingly impossible plan can be realized by spreading out once and gathering everyone's wisdom and knowledge.
I may be throwing away a plan that I was supposed to be able to do if you get smaller from the beginning.
There are even things that can eventually be achieved with around 150%.
I do not make any compromises
Mito:
I mentioned earlier about the value of communication, however, when Mr.Kouhata first found Mr.Ebisawa, he has decided to look purely at work.
In that sense, I think that Mr.Ebisawa's work has some power after all.
Why do you think that?
Ebisawa:
Well… It will be a mental theory …
I can say with confidence that I made it with my soul.
I do not make any compromises. Maybe that's what it would be like.
Mito:
Cool!
Ebisawa:
That's because it's fun already. There is no other burden than that.
Mito:
You really like your job.
Ebisawa:
That's right. I feel like I'm going to love more and more every year.
Mito:
Why?
Ebisawa:
Repeated experiences and more drawers, it's a big reason that I have come to be able to propose with confidence.
That's why it has been growing ever since I was a newcomer, maybe in the last four or five years, the ability has caught up ….
Mito:
I see. As I continued doing while biting off more than you can chew, it means that there was a meaning.
Ebisawa:
I agree. You can't grow up if you satisfied with the job which was given with same level, and you may think it's probably not fun.
Aiming at such a level, sometimes it was a little above but sometimes it was above, the sense of accomplishment is completely different if you go while doing it for a while.
The future growth changes completely depending on whether you can step on when it is a bit impossible.
That's how I felt that I would always do my best, but it would be an 80 point rating, I think now that I can finally get the confidence I am getting 100 points, and it has become fun.
Mito:
I look forward to the next 10 years again.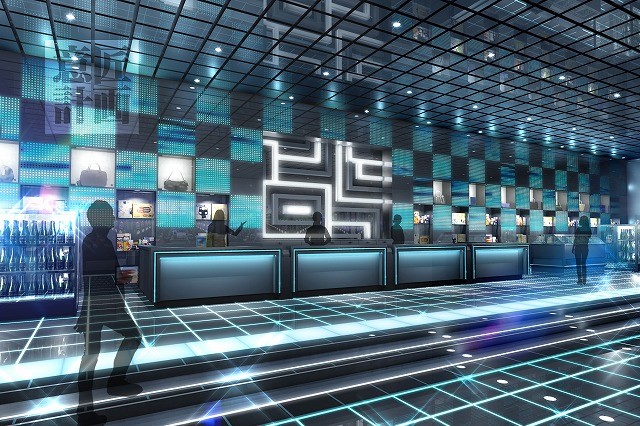 Strange slope roof
Mito:
Is there a technique for holding lots of drawers?
Ebisawa:
Yes. The easy part is to check magazines and photo books, anyway, it is the important to feel "consciously look" for everything.
Even if you go to the shop, take a close look at how the wall and ceiling fit, the color of the waist wall, and the color of the iron door.
I look at it from the perspective of how I am doing.
Even if it is a ceiling or a wall, if take a close look, you usually see places that you do not notice.
Mito:
Well then, not even at work, for example, if you go to a fashionable place on a date,
aren't you curious at such a place?
Ebisawa:
That's right. It is already an occupational disease.
Mito:
In that sense, every building has a hint.
Ebisawa:
I agree.
Mito:
Even shops are museums.
Ebisawa:
Yes, everywhere. If you take a look at the office, interior of the real estate, and the reception desk and so on, so many work will come, it is a form of learning wherever you go.
The corner of the ceiling, I can't stop looking at it. (※ pointing to the ceiling of the meeting room)
Mito:
Corner? You are concerned about the corner!!
Ebisawa:
After all, the corner is something that turns into something.
Isn't it "consolidate". I'm really concerned about the "consolidate".
Mito:
That's why I never bothered, I wonder if I feel uneasy about the feeling of being "consolidated".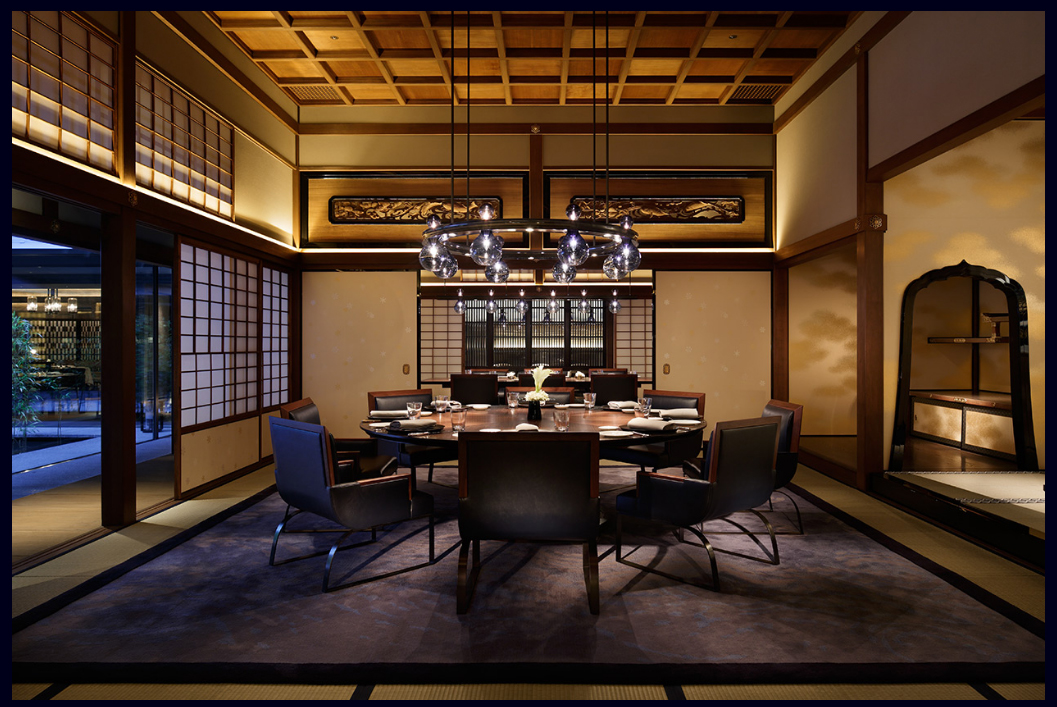 * "The consolidate of the wall and ceiling" that Mr.Ebisawa likes.
Hmm, I do not understand well …
Ebisawa:
I think so. There is a solid of comfort.
Oh, there is a sense of security that you do not support properly, that neither the beams nor the pillars will collapse.
Mito:
Ordinary people are conscious and do not look like that, if that is strange, does it mean that you look at it somehow and you become anxiety?
It's interesting. Perhaps the world I see and the world Mr.Ebisawa sees are completely different.
Ebisawa:
I agree. For ordinary people, maybe people can not taste the happiness when people see something that fits well.
Mito:
What kind of building do you like?
Ebisawa:
Let me think, I like something unusual after all.
A strange slope roof or something.
Mito:
Strange slope roof.
Ebisawa:
I'm concerned why do people want to think about the designed in this way.
"Why?" Well, mostly I'm finished without knowing.
Mito:
You will never get bored of walking in the city.
Ebisawa:
Yes. It is fun, though. There are only few people who sympathize with me.
Mito:
I became a little nerd and I thought now. But being a nerd is a great thing, isn't it?
Ebisawa:
I agree.
I can do a good job if I like that person
Mito:
Do you have any philosophies that Mr.Ebisawa cares about when you work?
Ebisawa:
What I am always aware of is that it is "main point" anyway.
When being pulled by various wastes, no matter how hard you try, it will be totally different from your needs, so it is important to make an effort to get the main point.
Mito:
How can I learn about that?
Ebisawa:
In my theory, you should love that person.
Try to love and emphasize and understand what they're thinking about.
Whether you're a silent person or a chatty person, there's a heat for work for everyone.
If you find where you are directing the heat to, I think that the core will be visible.
It is not possible to see it until there is an in-open hearted relationship between each other on the surface then the core can not be seen.
Mito:
I would be happy if I could work with my favorite person.
Ebisawa:
I agree. My customers who were able to capture the core in this way, we will not be talking too much.
Because I understand properly without talking.
I'm very happy with I'm being relieved and asking for it.
Mito:
I should like the people who work with me, which suppose to mean that you want to work with pleasure.
Ebisawa:
Yes, that's right!! It's about working happily ever after.
The time when we laugh with the customers, in some cases, I suggested "I tried this in an arrangement", start joking each other saying "I don't need this!!".
But I am glad and happy about that kind of relationship.
Some of my clients feel free to say "I'll meet you from now on", and it is not hard at all even if it is 20 o'clock or 21 o'clock.
I feel like I am now contributing to the society.
That kind of feeling leads to worthdoing.
Mito:
I feel really gratitude to think that there is even one who supports me, at least this person will be pleased with the work I'm doing,
it's really nice to think that there is even one supporter.
(End)