Made a plan to see if a live convention could save the furniture industry
2020.05.06
Hello! My name is Kawamoto.
Through a travel agent who works for a furniture manufacturer, I became acquainted with the editor-in-chief of a trade paper called The Furniture Newspaper, and he asked me to do an in-paper feature on "GP's Live Convention: Solving All the Challenges of Running an Event Online."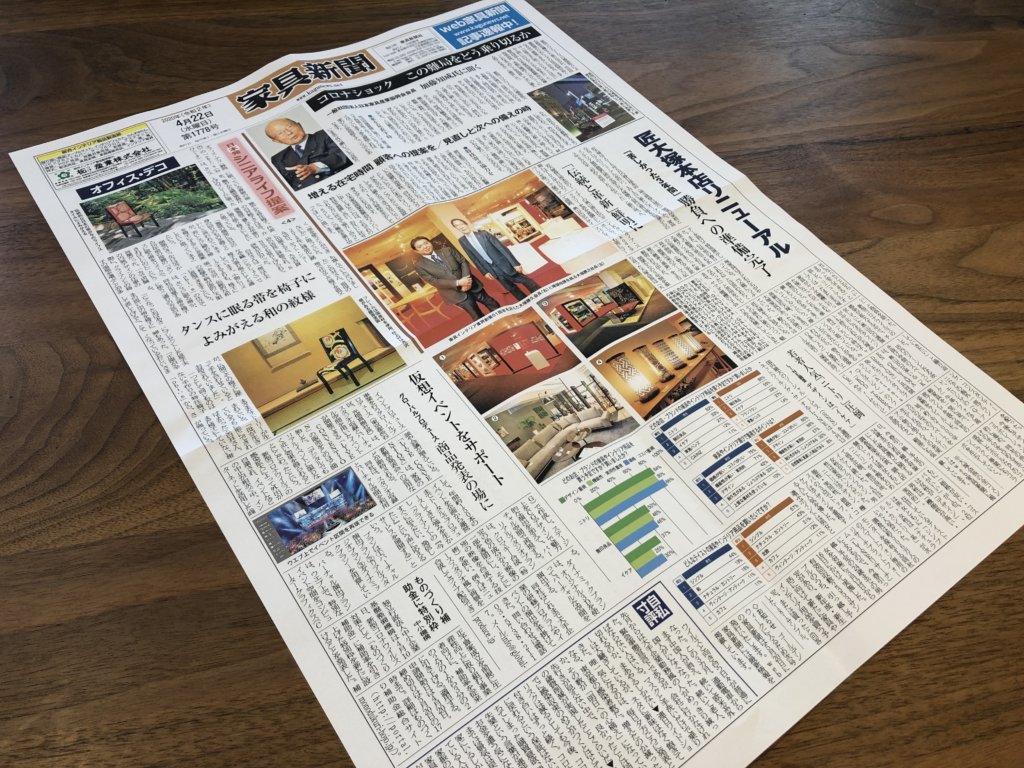 It's a furniture newspaper that was released on April 22!
As with other industries, the coronavirus epidemic has taken its toll on the industry. It's easy to imagine that with the refraining from going out, consumption is down.
1. The current state of furniture manufacturers' exhibitions
According to the editor-in-chief, announcements and exhibitions are the lifelines of a furniture manufacturer's efforts to promote its attractive products, and all of these events have been canceled or postponed. It was then that the arrow of the feather stood out for me: a live convention.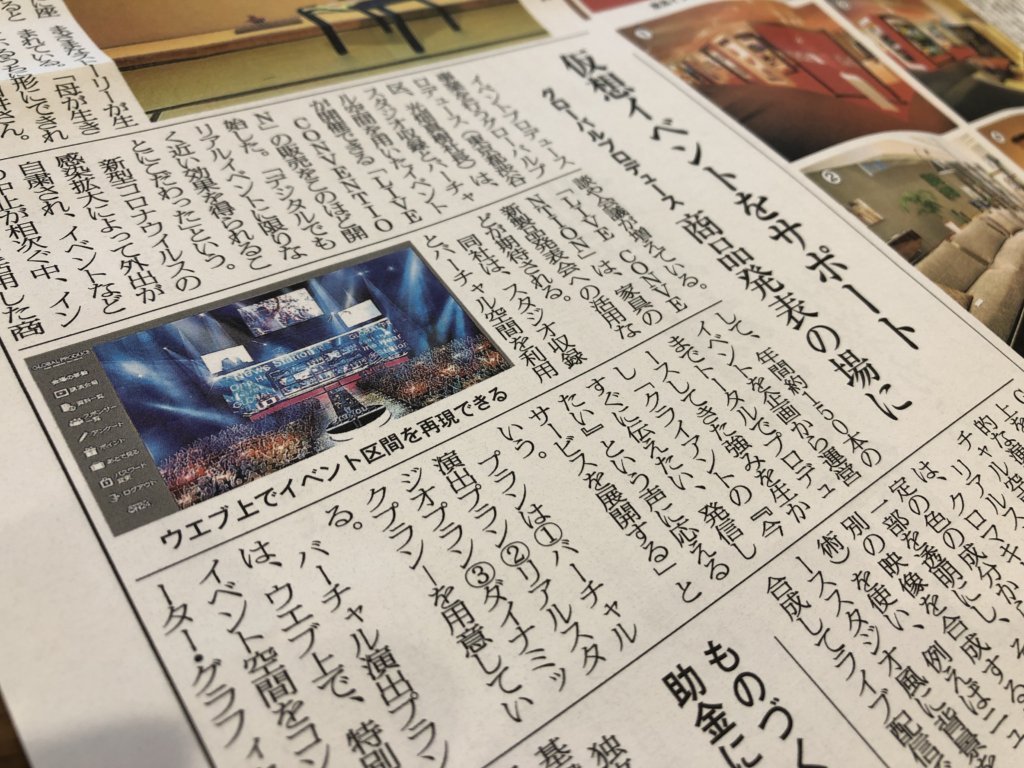 Thank you for putting it on the front page!
It was also announced that "ASAHIKAWA DESIGN WEEK", an annual exhibition held in Japan, and "IFDA International Furniture Design Competition Asahikawa", the only international design competition in the furniture industry held once every three years, would be canceled.
In fact, these events seem to be the kind of big news that sends shockwaves through the industry.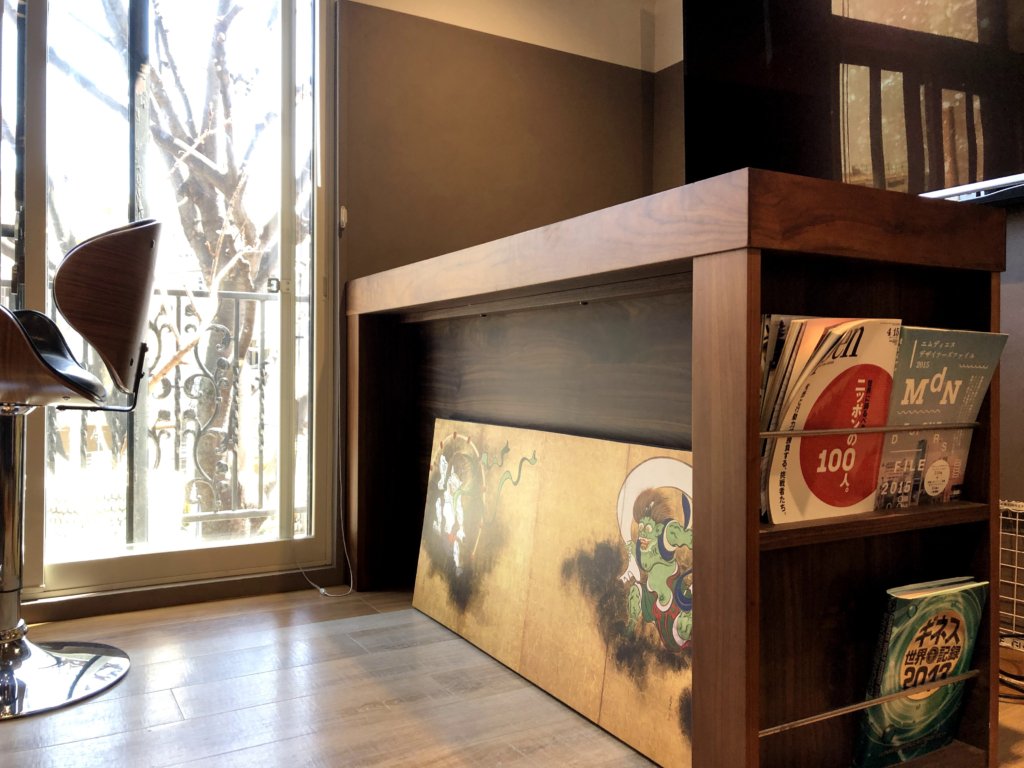 A furniture in the GP's office.
2. Furniture Manufacturer x LIVE CONVENTION
Most of you probably have never bought furniture before, but when you buy furniture, you choose it based on your five senses, such as its material, construction, color, and smell.
It is difficult to provide the texture of the furniture itself at a live convention, but it may be possible to convey the thoughts and stories of the people involved in the manufacturing process to sellers and consumers by making a wonderful video. To complement the texture appeal, you could, for example, cut out a piece of the product's material (or even the scent of wood) and send it to a valued customer.
While this topic touched on how to use live conventions in the furniture industry, I believe we can still contribute to other industries' quandaries as well.
I hope that this situation will be resolved soon and we can go back to our daily lives. We are looking forward to being of service to you and praying for your safety and health.
3. Furniture Newspaper Overview
Published by: Furniture Newspaper Company
First published: 1954
Issue date: 1st and 3rd Wednesday of every month
Web: https://kagunews.co.jp/
place of distribution
Furniture manufacturers, furniture retailers, wholesalers, department stores, supermarkets, DIY stores, home centers, general contractors, design offices, housing companies, contractors, interior construction companies, housing equipment companies, woodworking machinery, equipment and materials companies, designers, related ministries and agencies, interior design schools, consumer groups, mail order companies, financial institutions, etc.