New car launches are moving online. How does the luxurious production go digital?
2022.11.22
Hi! This is Hiro from GP!
A new car launch is a very important event where automakers present their best new products to the world. In order to highlight their new products, companies around the world have been devising all kinds of creative ways to create a spectacular stage for the event.
However, in 2020, due to the spread of the new coronavirus, most manufacturers have changed the way they hold their new car launches. They are now holding their events online, exploring programs centered on video presentations and live broadcasts.
In this issue, we would like to introduce the methods used by automakers for new car launches in 2020 and beyond, as well as examples of new product launches we have actually produced, and what kind of appeal can be achieved through this shift to online.
Evolution of online car launches: 2020 and beyond
In the past few years, automakers have been conducting online new car launches in a variety of creative ways. Here are some representative examples. There are many more on the web, so if you are interested, please take a look around.
Nissan "Ariya" new car launch (July 2020)
An introduction of the new Nissan Aria, launched in the summer, was conducted via premium distribution on YouTube, and archived videos are still available for viewing today. Rather than live-streaming the event, by streaming the finalized video like this one, we can avoid the multiple risks of live broadcasting.
This is an example of successfully utilizing the richness that only video content can offer, with the use of realistic drone photography and projection mapping.
Toyota's New Sienna and New Venza (May 2020)
Toyota Motor North America (TMNA) has broadcasted a video introduction of two cars to be launched by connecting its headquarters office and the homes of its executives via live broadcast under the keywords of "Stay Home" and "From Home". This is a new approach having executives introduce new vehicles parked in front of their homes. In addition to the launch video, behind-the-scenes footage of the filming is also archived, creating new and fresh content for a new car launch.
McLaren "Motor Show 2020" (March 2020)
The Geneva Motor Show, the world's leading auto show, has been canceled, and for the first time, companies are presenting their new cars online. McLaren lined up its new cars at its headquarters office and broadcasted the event live on its YouTube channel.
It was impressive that not only the presenters but also all the employees appeared in the live broadcast. Although there are few flashy performances, the transmission is thoughtful and in line with current trends.
What are the advantages of going online/digital?
As can be seen from the online car launches of various companies, the shift from live events to online and the ability to utilize digital elements has created some clear advantages. Staging new car launches that take on this game-changing era will design the norm of the future.
1: Eliminates restrictions on the number of people and location
In the past, new car launches were basically held for a limited press audience. The number of people who could attend would have been limited, as they would have been invited to a live venue. Online, however, there are no restrictions at all. The restrictions of "location" and "number of people" are removed from the equation.
2: A new way to reach out to the general public
In addition to promoting through the press, it is now possible to approach general users directly. Depending on the platform, you can also communicate interactively with the public.
3: Expanded range of expression and staging
By incorporating CG and other methods of visual expression, it is now possible to create designs that would be difficult to achieve on a real stage. Various techniques can be used to maximize the appeal of new vehicles.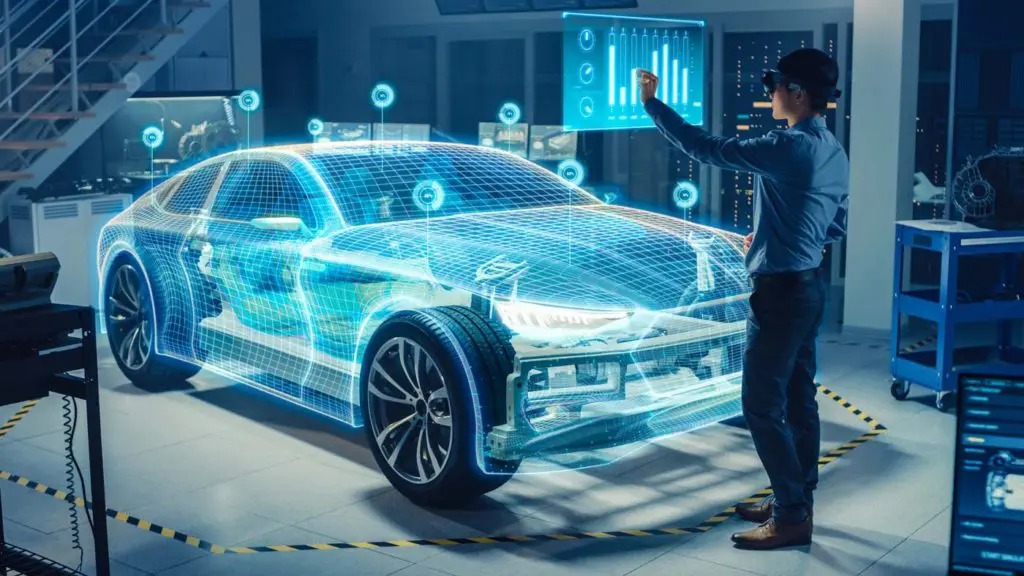 GP Case Study: Appealing New Products from Multiple Perspectives Using CG and Diverse Techniques
So, what exactly can be done online? Here we introduce a case study of a manufacturer's new product launch event that we produced.
Equipment manufacturer / New product launch
(1) Presentation
The presentation slides were created using computer graphics with a futuristic feel to convey the attractiveness of the new product in an easy-to-understand manner, and emotional designs were added to draw the audience into the presentation.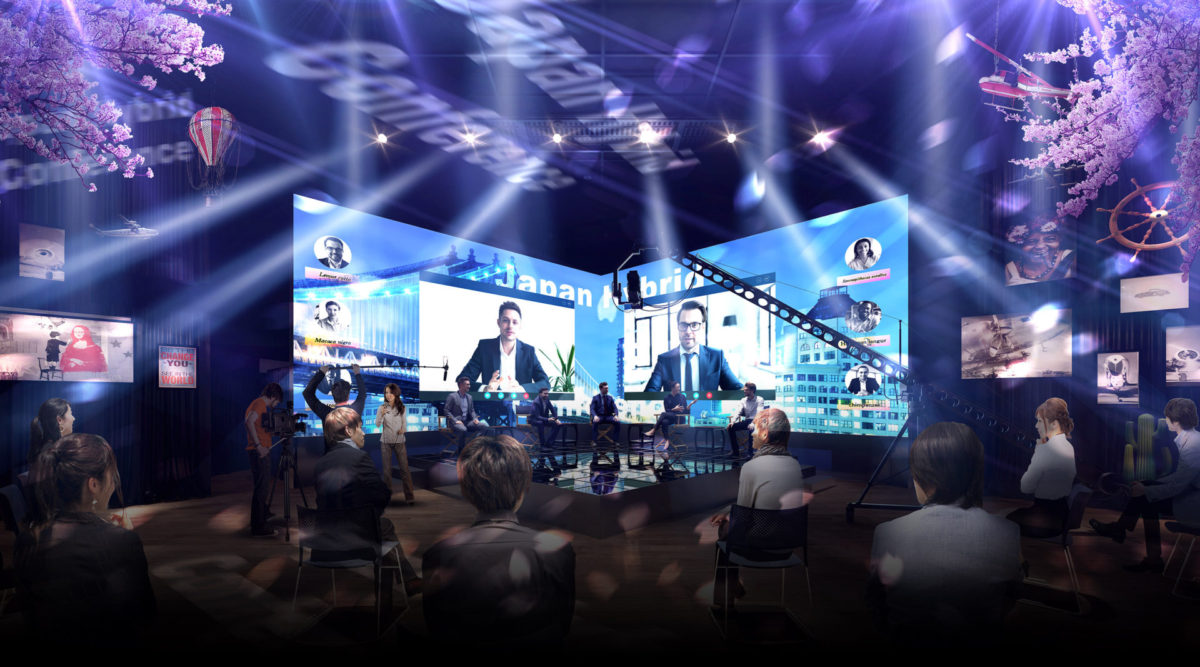 (2) Ideas to keep viewers engaged
Unlike live venues, there are certain hurdles in getting people to concentrate on watching online content. Instead of simply delivering a video of executives speaking on a single screen, we used camera switching, floating monitors, and other technologies to give the video more movement and energy.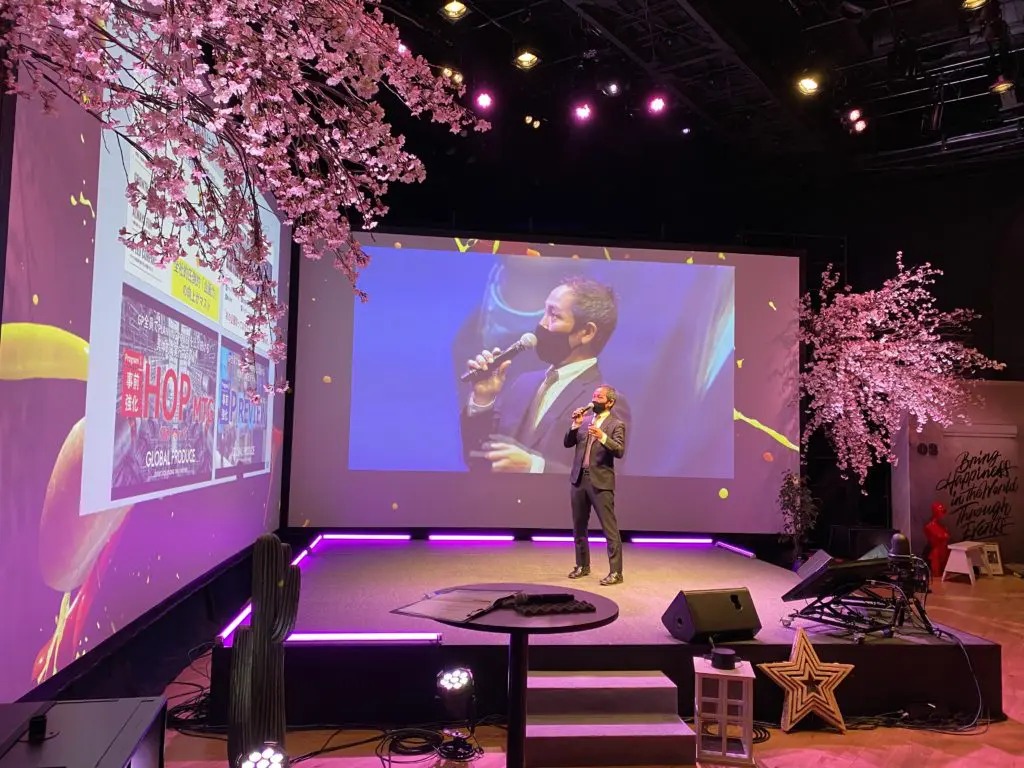 (3) Unique virtual video experience
We created lively images by utilizing technologies such as VFX (Visual Effects) and computer graphics. We pursued a unique virtual visual experience with contents that are worth engaging in. By adding a variety of visual effects, the appeal of the new product is communicated through multiple perspectives.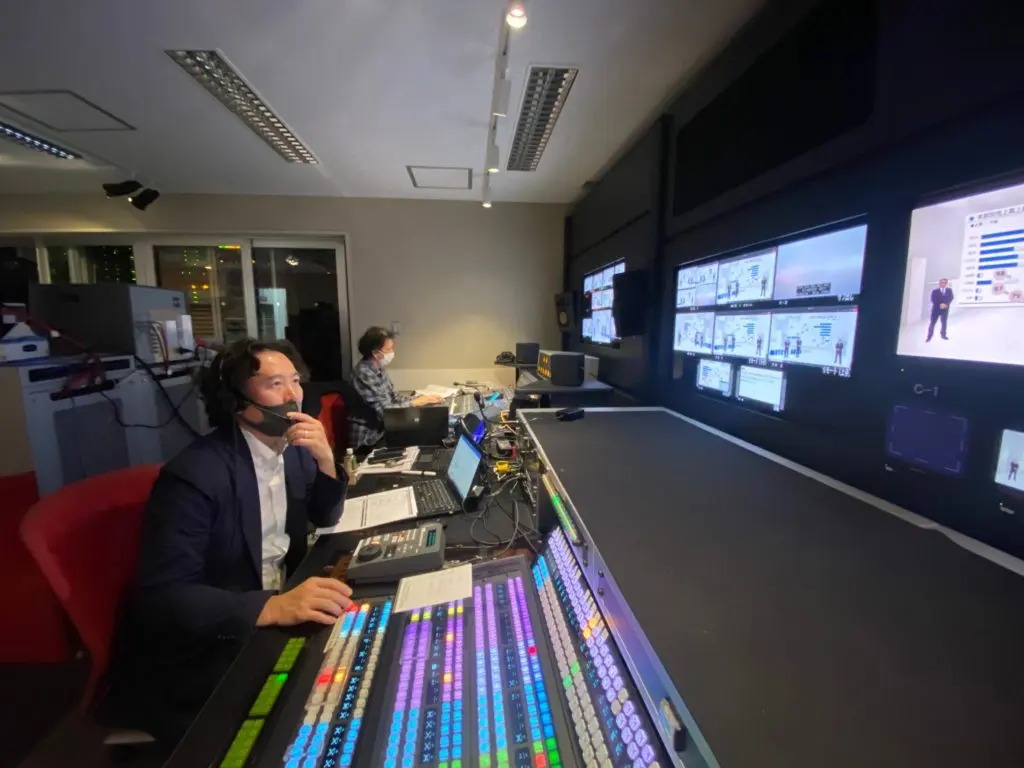 New car launches of the future
The period of self-restraint in holding mass events will continue for some time to come. Many companies, not only those in the automotive industry, will be forced to change the way they have been holding live events.
However, why not take advantage of this opportunity to explore new ways to promote your products by pursuing ways made possible only by online and virtual events?