Pepper serving the customers!? I went to a café where robots work!
2023.03.17
Hello! It's Hikaru from GP!
BTY, when you want to work alone in a cafe, what kind of cafe do you choose?
For me, it would be a clean shop, with spacious space, and somewhere I won't be bothered by others.
Today, I would like to introduce you to a unique cafe that meets all of these requirements!
It's called "Pepper PARLOR".
Pepper PARLOR
Pepper PARLOR is a cafe that opened in 2019 at Tokyu Plaza Shibuya with the concept of "symbiosis between humans and robots"! It's operated by Softbank Robotics.
This is a café where the latest robots work with people as staff, and where you can feel futuristic and spend some time with robots.
The idea of spending time with robots may give the impression of being for children, but since this café targets urban adults, it has been devised to provide a "high-quality" and "futuristic" experience. Let's get right to it!
Let's take a peek inside Pepper PARLOR
You'll find Pepper welcoming you at the entrance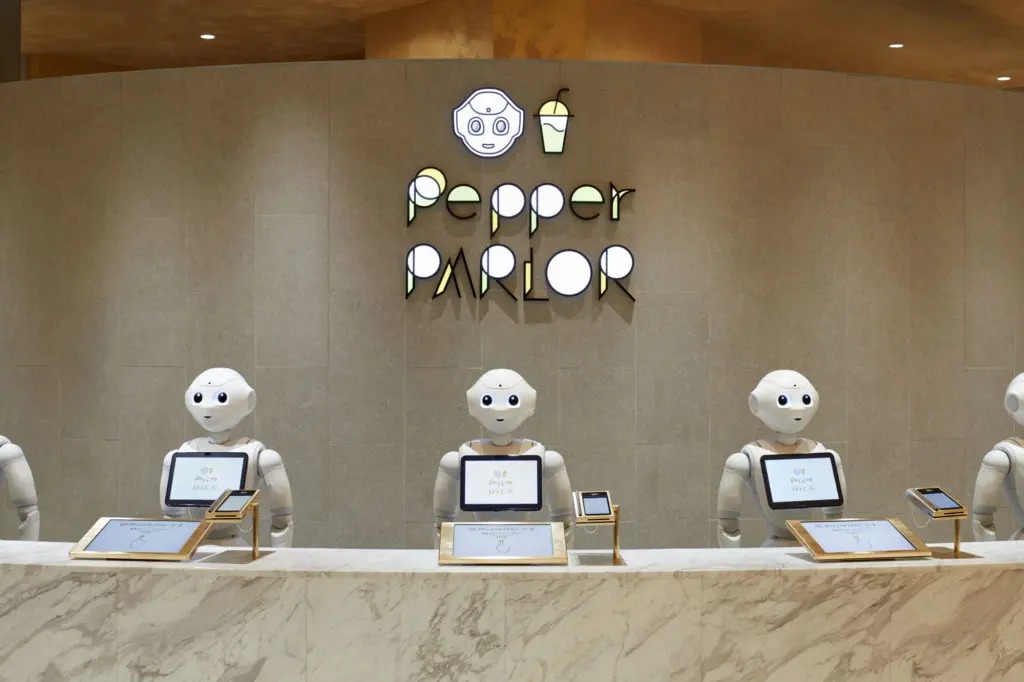 As the name of the cafe suggests, Pepper-kun, the robot, will greet you at the entrance. You can even have a little chat with Pepper-kun and he'll tell you all about the menu!
Cozy interior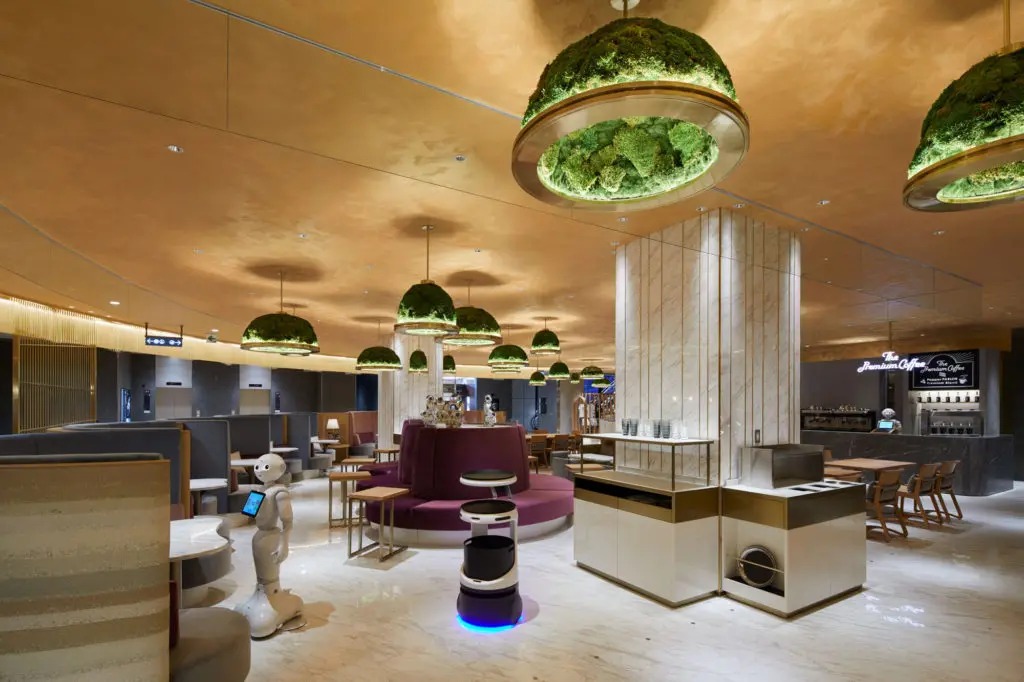 Here is the interior of the restaurant guided by Pepper-kun.
The interior is decorated with natural materials such as "wood," "green," and "earth," giving the space a strong sense of nature. It was really cozy and I felt like I could stay there for hours…lol.
Great Food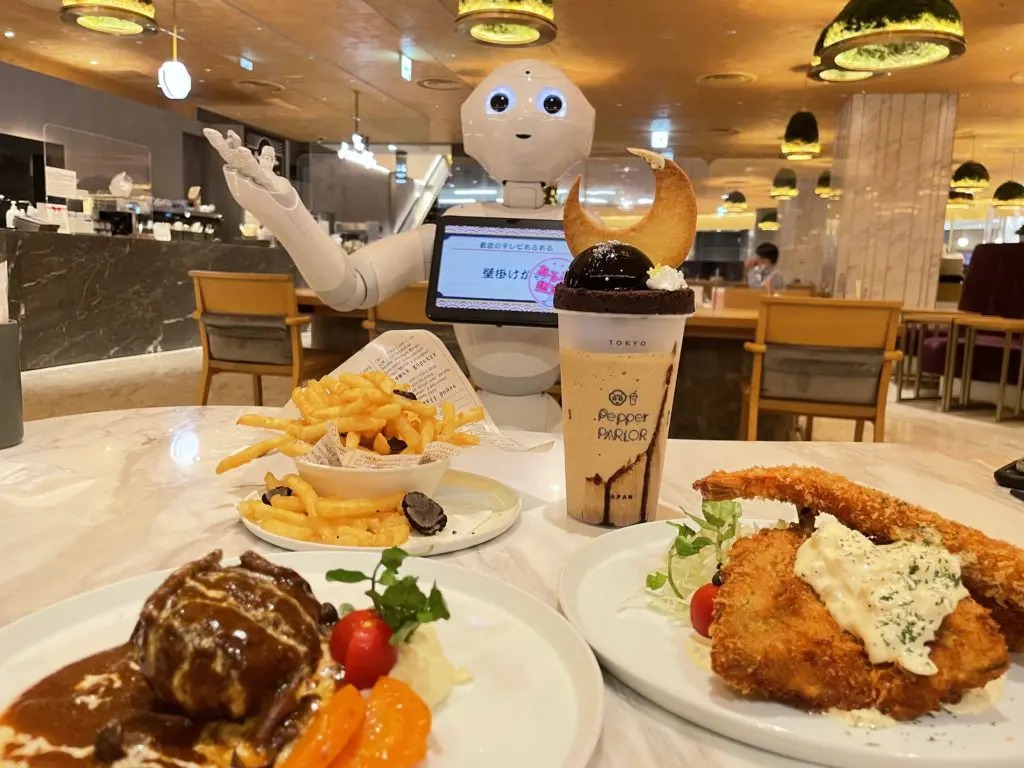 All the meals are excellent, and you can't help but ask for too much.
There is also an event space!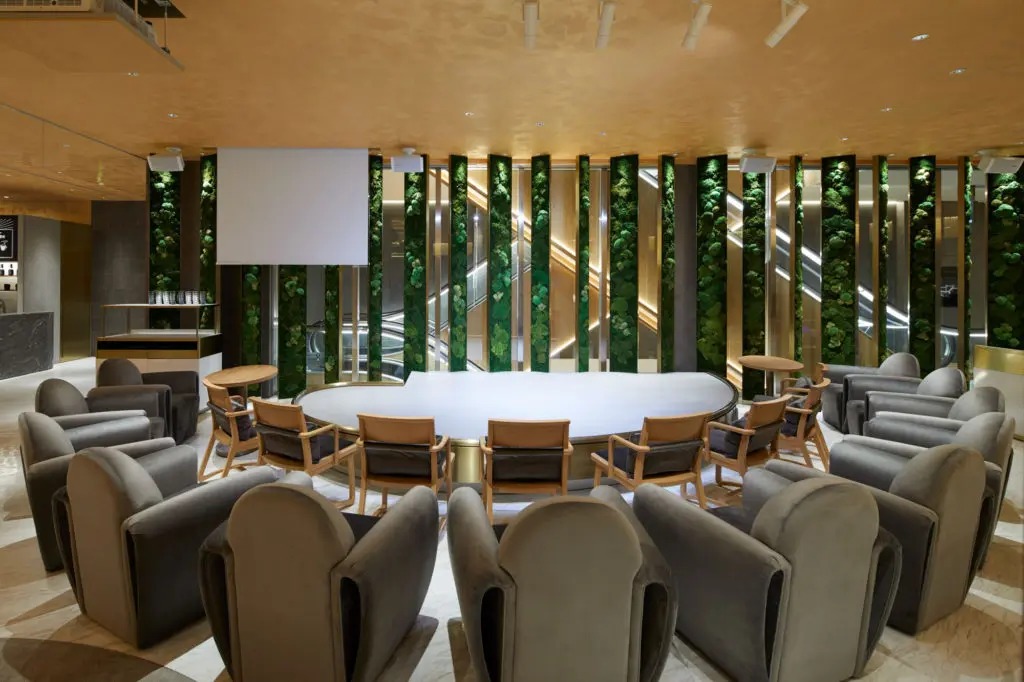 This cafe can actually be used as an event venue. Perfect for talk shows, product launches, etc.! Since it is Pepper-kun's cafe, you may be able to ask Pepper-kun to be your MC!
It is also possible to serve food from the cafe menu during events.
Summary
A café with robots as waiters. The scenery that I longed for as a child has become a reality at Pepper PARLOR.
The coexistence of humans and robots has been a theme for a long time, and I felt that the presence of robots in this café enabled more detailed service in terms of space and food.
It was also a time when I really felt the potential of Pepper-kun! If you happen to be in Shibuya, try it out!