PLUS TOKYO, a stylish event space in Ginza!
2020.03.19
Hello!
It's Kurosu!
This time, we're going to feature the venue, part 3! So, I'd like to introduce you to PLUS TOKYO, an artistic event space in Ginza that is used by celebrities!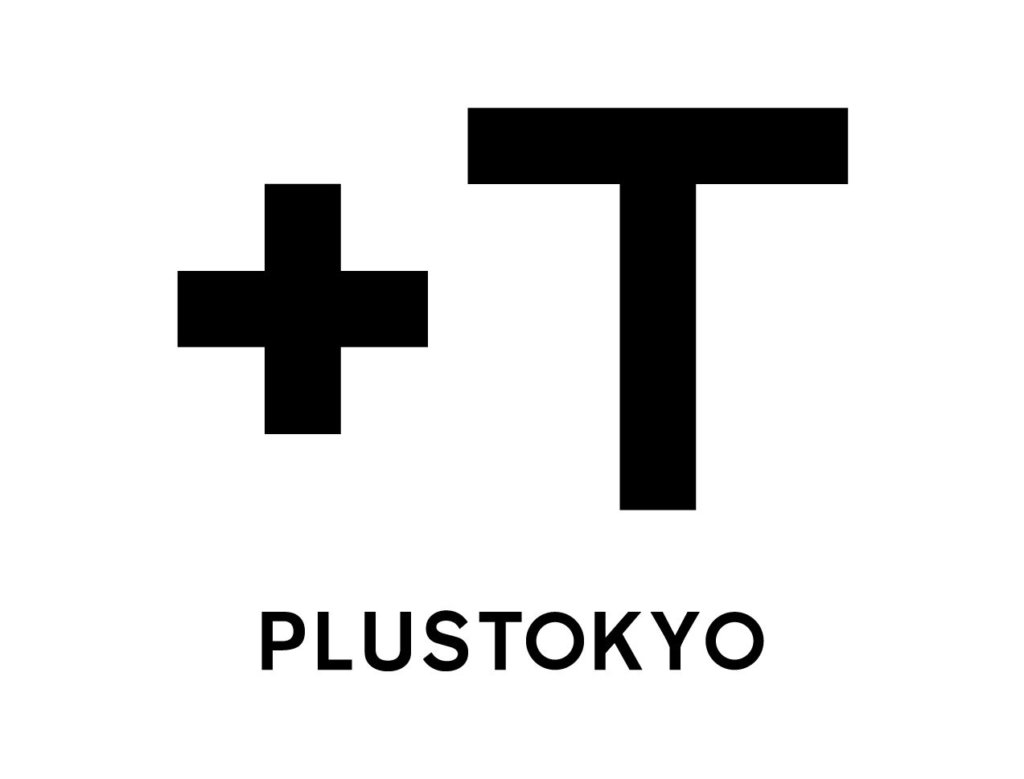 the Stylish event venue
PLUS TOKYO is a dining bar and restaurant opened on the 12th floor and rooftop of Kirarito Ginza.
The 12th floor of the approximately 1,000-square-meter building embodies the very essence of "sophisticated" with space with various concepts and an area where you can dine while looking down on the night view of Ginza.
Let's take a look at the pictures!
First, the entrance.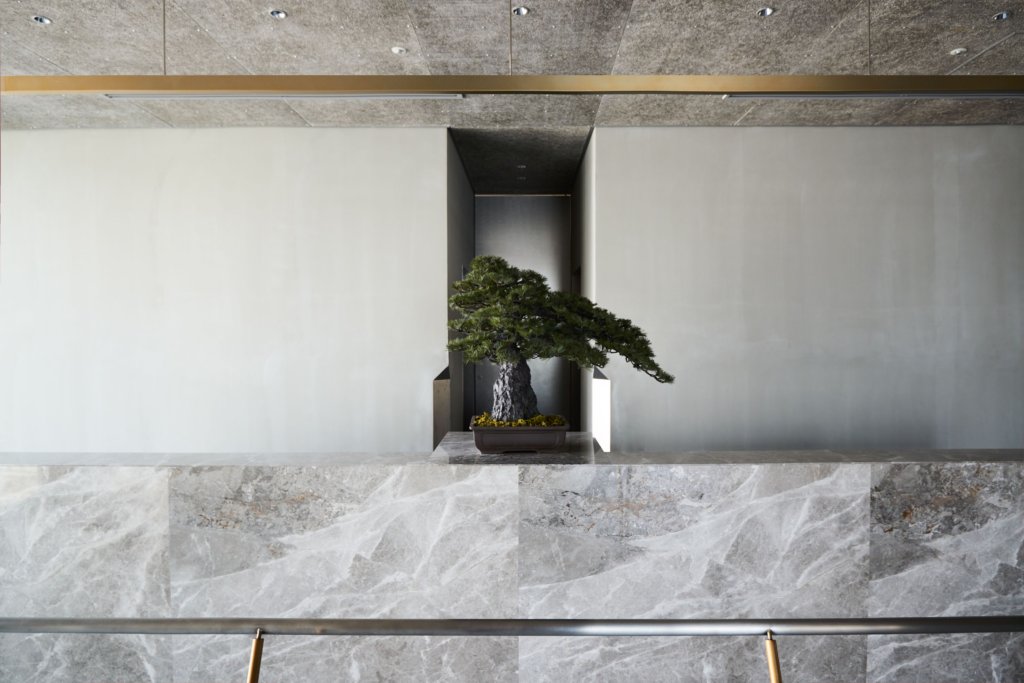 There is a large cloakroom in the back, so participants can bring their suitcases with them. It's nice to hear that you care about this area.
Looking at this entrance alone, I wondered if it was a venue with a Japanese taste. And here's where it starts to surprise me.
As you pass through the entrance, the atmosphere suddenly changes.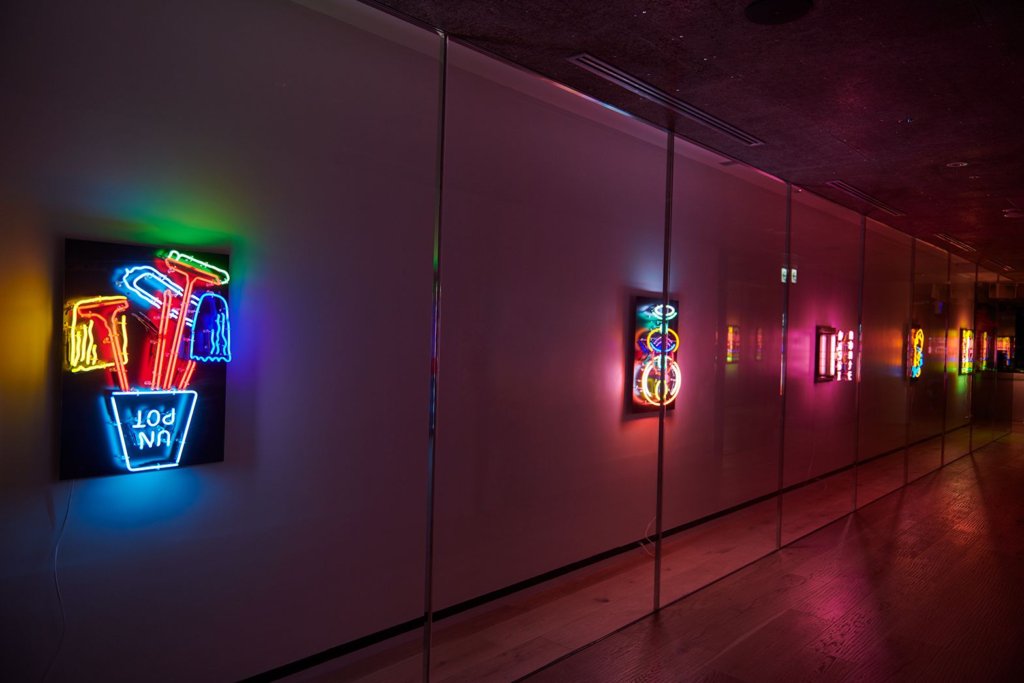 The exhibition booths are lined with vivid art reminiscent of Broadway and neon.
It makes a feeling "What's in store for us next? "
It's so exciting!
After passing through here, the main space comes into view.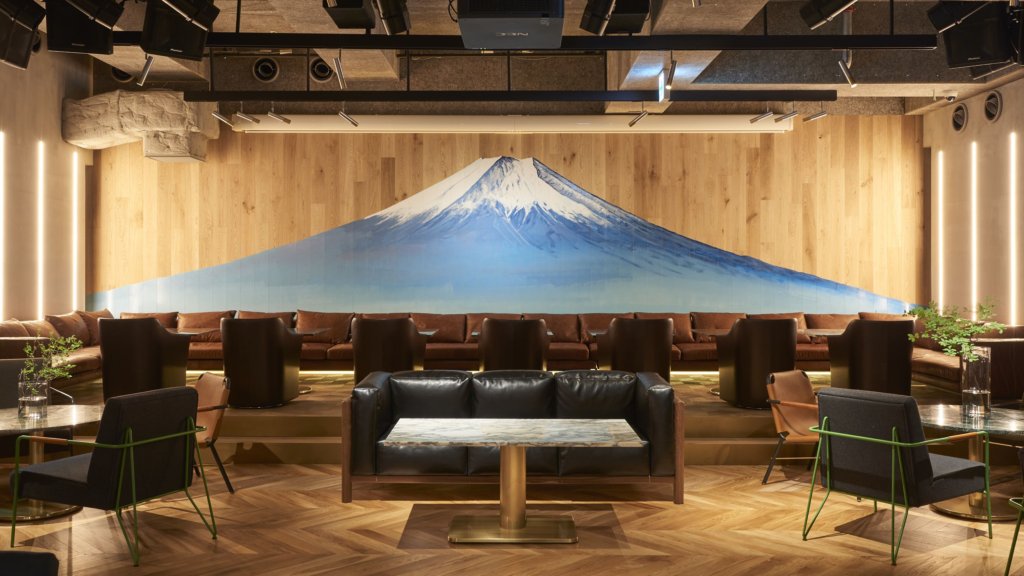 Look at this stunning Mount Fuji!
Fuji, which stands at the back of the stage, is the work of Morio Nakajima, one of Japan's leading bathhouse painters.
The magnificence that can be felt even in photographs.
On the 12th floor of PLUS TOKYO, there are 5 different types of lounge floors with different themes.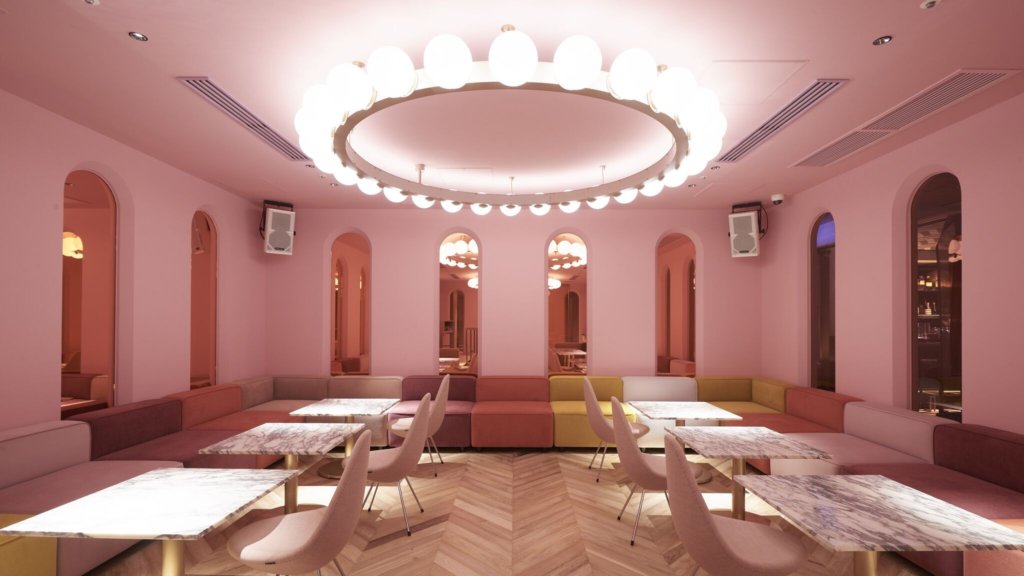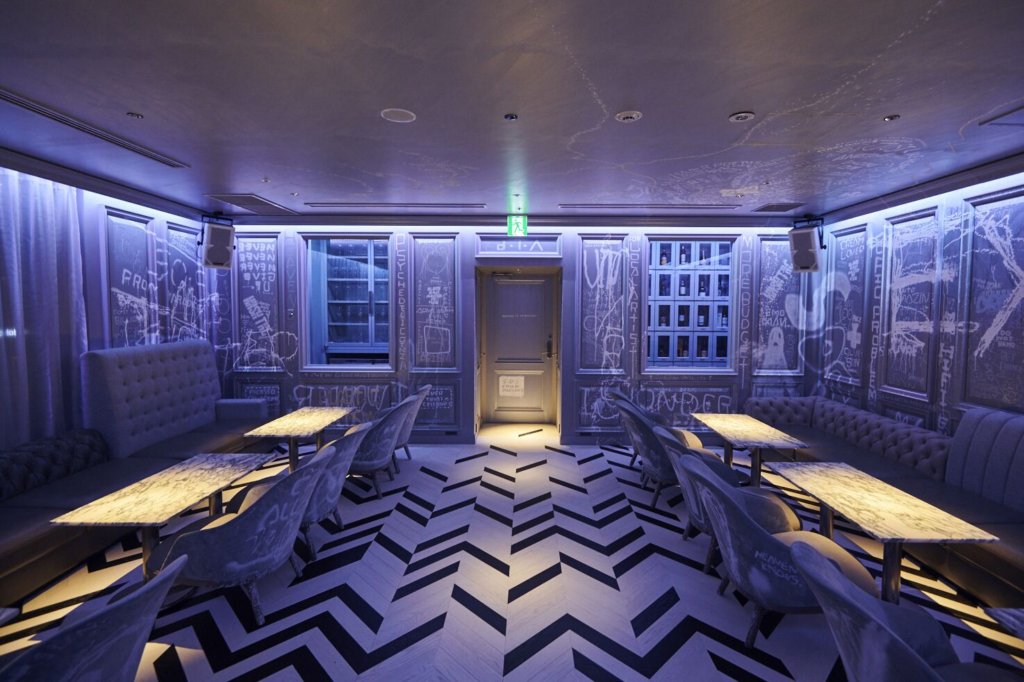 As you can see, the atmosphere is completely different depending on the theme, which is one of the attractions!
You can use it for events or use it as a waiting room for guests!
Rooftop
And next is the rooftop!
The rooftop is spread over approximately 600 square meters.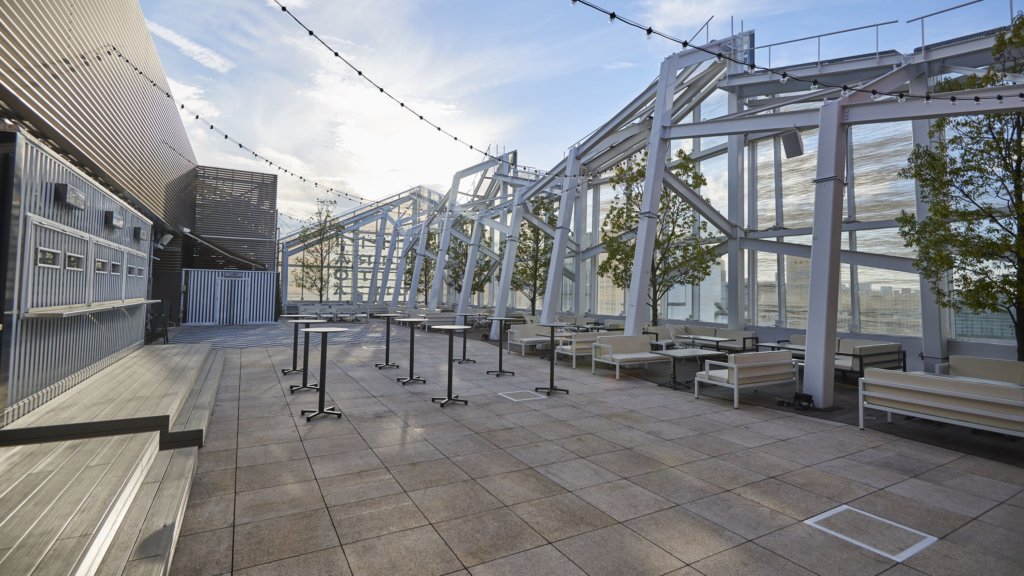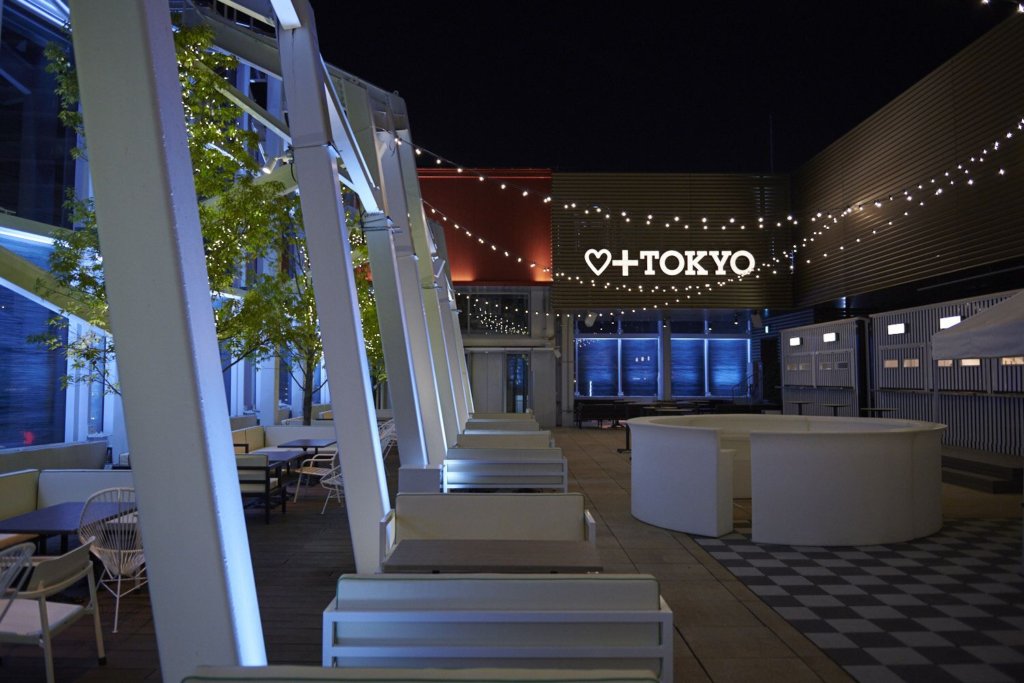 That's what Ginza is all about! You'll be able to enjoy both the stylishness and openness of this place!
When we think of a rooftop, we tend to imagine a bustling area such as a beer garden or a rooftop garden for viewing, but here we have a "sophisticated and stylish rooftop" that is neither of those things.
Of course, there is also a food stand.
The hood stand is also stylishly designed and has a great deal of attention to detail.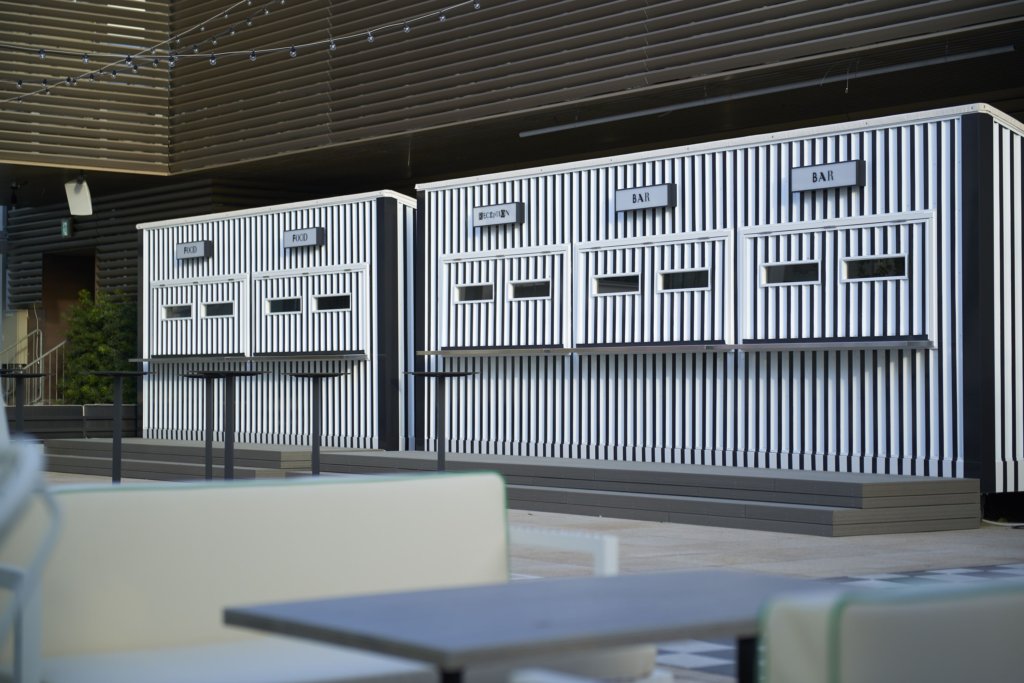 There is also no shortage of gourmet food
What is essential for a quality and stylish event is good food and drink. No matter how good the location is, it's not perfect if the food and drink is not good.
On the point, PLUS TOKYO is one of the perfect venue!
You'll enjoy food and drink prepared by professionals.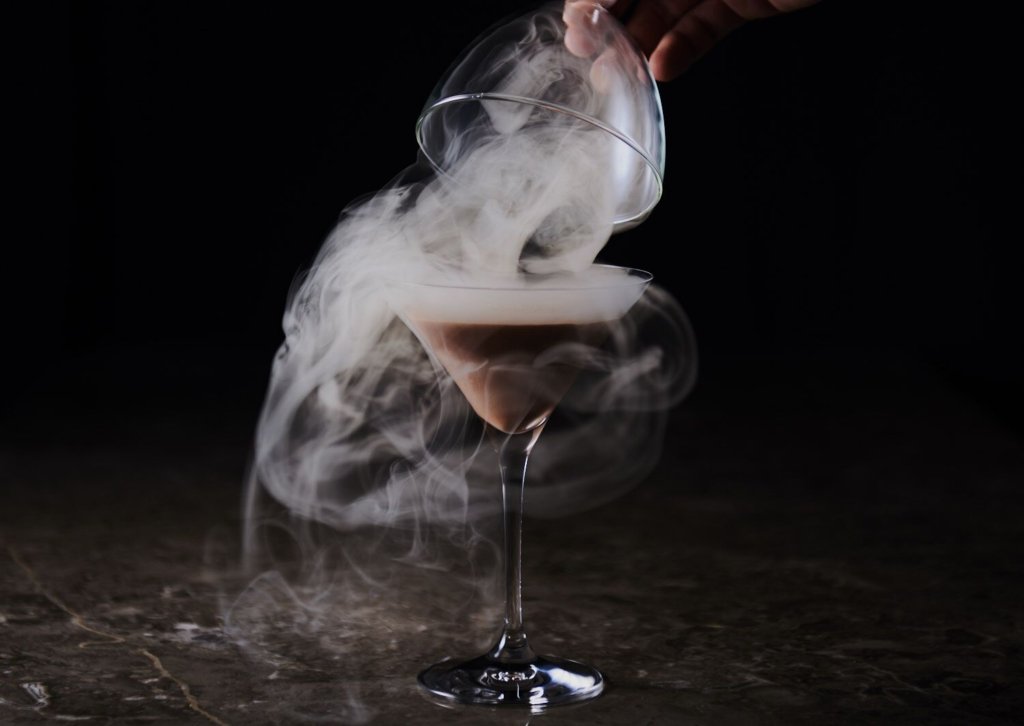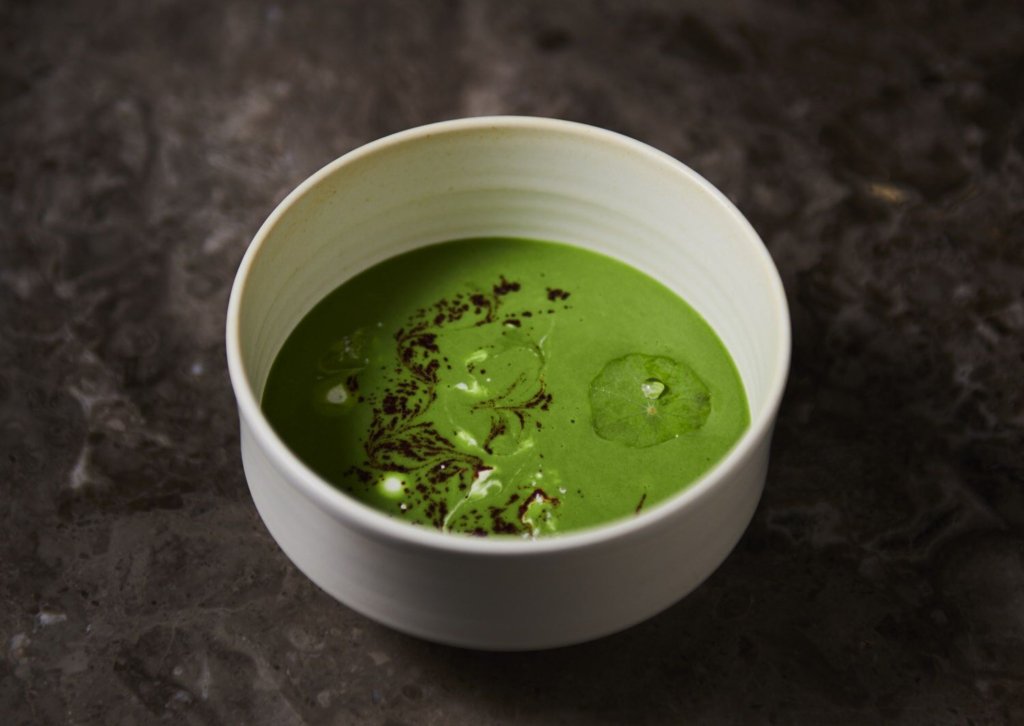 Not only is the drink menu extensive, but each and every drink is filled with attention to detail. A drink while looking down on the night view of Ginza … it's great!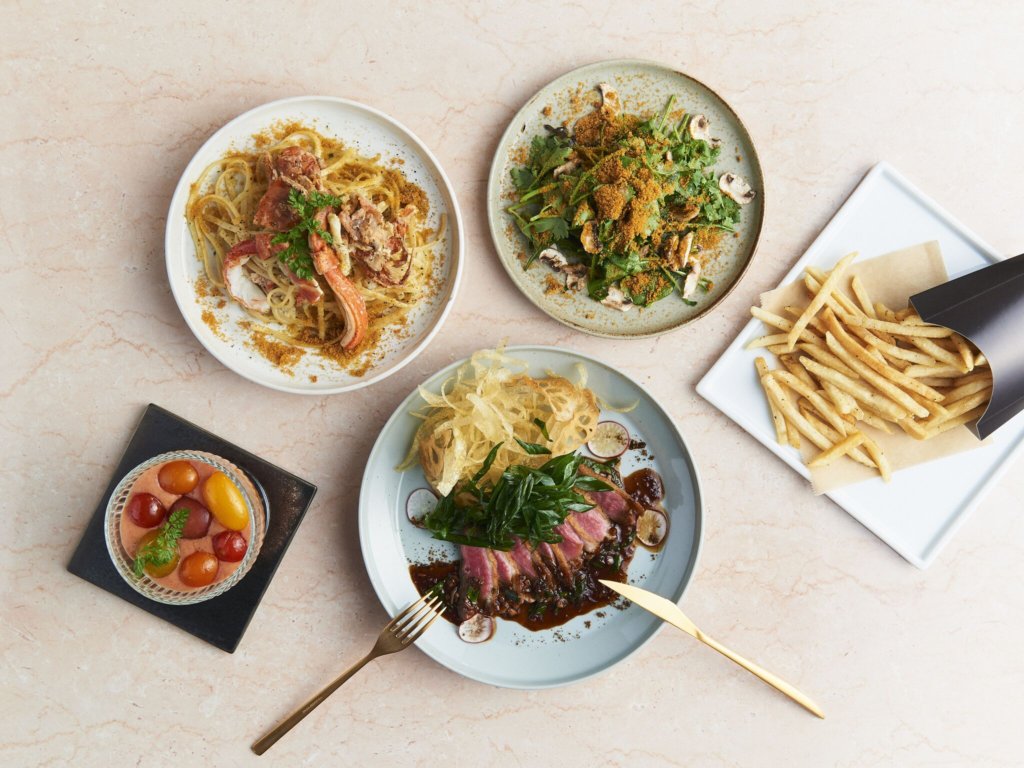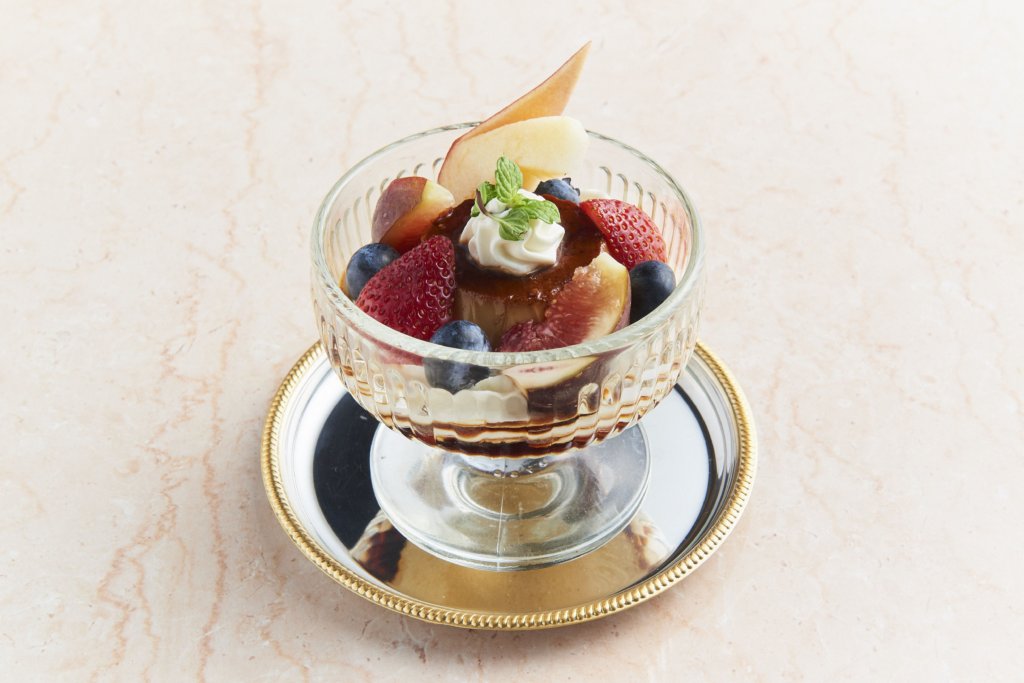 It's also a restaurant, so there's plenty of food to choose from.
There are also a variety of sweets that will please women, all of which will satisfy them very well.
Kurosu's recommended event plan!
How was it?
I don't think there are many venues in Ginza with such a sense of openness like this.
Lastly, let me introduce you to the event plan that Kurosu thinks will make use of "PLUS TOKYO"!
Casual & Cool Award Ceremony
First of all, I recommend the award ceremony!
Isn't it exciting to talk about the award and your impressions of the award with the majestic Mt Fuji.
It's not often that a venue has a hand-painted painting at the back of the stage. You can create a different kind of award ceremony from the screen and lighting!
An open-ended get-together at the roof top
Why not use a rooftop for a get-together with people you don't normally meet or business partners?
Although there is an aspect of choosing the season, a get-together on a rooftop near the sky or in an open space where the wind blows through will give you a feeling of openness and you may be able to talk about things you wouldn't normally be able to do.
It's a prime location in the fashionable Ginza area, so it's a great place to enjoy a luxury time.
I think it can be used in many other ways, depending on the idea.
If you want to know more about the venue, please contact Kurosu!
You can also see it on our Unique Avenue page.
▷ PLUS TOKYO (UNIQUE VENUE)
Thank you very much to PLUSTOKYO for your cooperation!