SCRAMBLE HALL at SHIBUYA QWS
2020.02.19
Hello!
I am Kurosu!
The important job of our event assistant producer is, of course, to make the event a success.
But do you know that there is something equally important? ?
It's "Venue Search"!
In fact, information on many venues is shared internally, but as new venues are being built one after another, we are constantly gathering information so that we can respond 100% to the needs of our clients.
This time, we will introduce the latest facility, SCRAMBLE HALL.
SHIBUYA SCRAMBLE HALL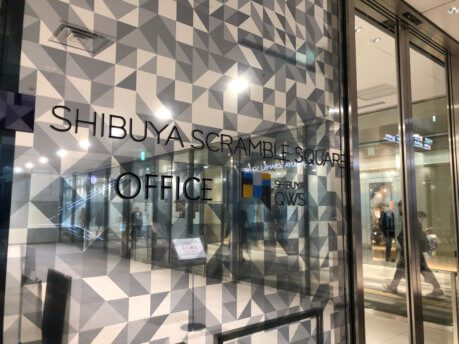 This event space overlooks the world-famous Shibuya Scramble intersection.
Direct connection from Shibuya Station! So it is convenient even its bad weather.
This venue, located on the 15th floor of Shibuya Scramble Square, has four large direct elevators running so that many people can use it at once.
The event space on the upper floors often has a long elevator waiting time. However, the problems of such high buildings have been successfully eliminated.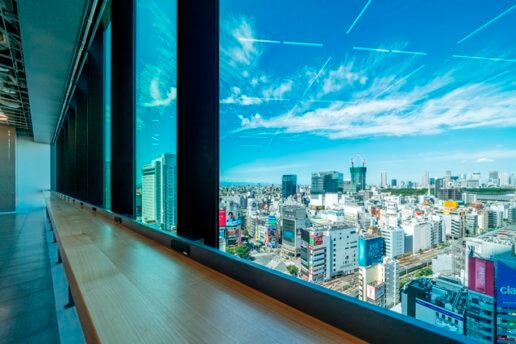 The view from the 15th floor is spectacular!
How is the inside of the venue?
The overall layout inside the venue looks like this.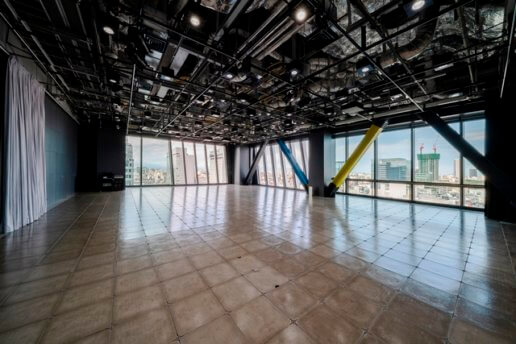 There is a stage behind the window.
The theater style has 170 seats and the conference style has 90 seats. .
In addition, three 200-inch screens are available.
It is a perfect venue for seminars, talk sessions, lectures, etc.!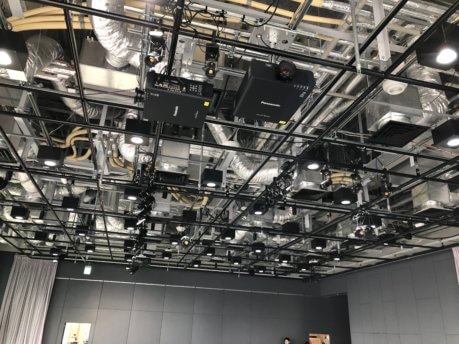 One of the difficult things about conducting an event is the "import of equipment", but there is no need to worry about it here!
Next is the view from the platform space!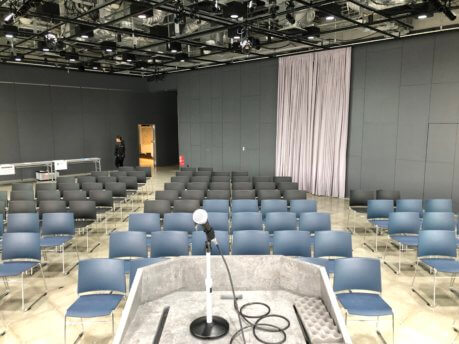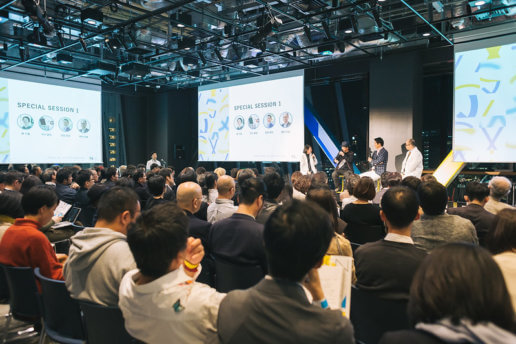 Three screens are impressive!
There are three screens so it is easy to see from anywhere.
Also, behind the screen is the night view of Shibuya. You can enjoy the view of Tokyo day and night!
Not only the event space!
Let's check outside the event space!
First is the lobby.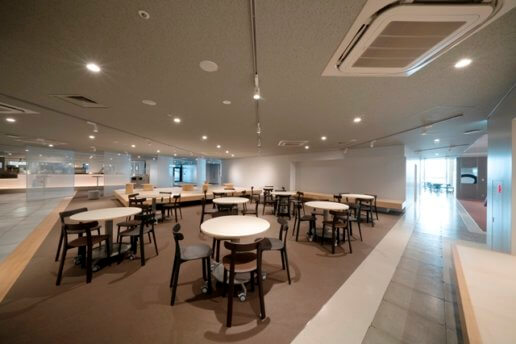 It is an open design. You can relax!
There is a stylish café next to the lobby, so you can have a coffee while waiting.
Catering is also possible. During the event, you can enjoy special dishes at a social gathering.
How was it?
Event spaces are building every day.
We will do our best to hold events at venues full of innovations!