Social Good Entertainment from Holland: Studio Roosegaarde
2023.05.02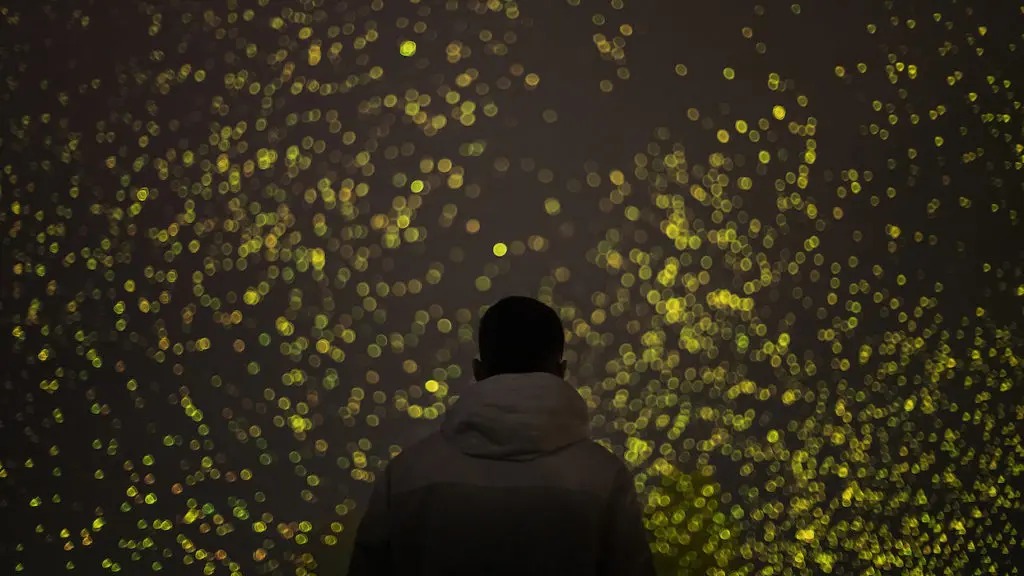 Hi everyone!
This is Mayo from GP.
In recent years, the world has begun to steer in the direction of social good and sustainability. The entertainment scene is no different. However, "entertainment" and "social good" tend to sound like two totally different things. Now, there's a creative studio in Holland that dispels this notion.
Today, we would like to introduce Studio Roosegaarde, a studio that is attracting worldwide attention.
SPARK: the next generation of fireworks that surprised the world
Here's the first video I would like you to see to explain Studio Roosegaarde.
This beautiful image is the next generation of "organic" fireworks by Studio Roosegaarde. Inspired by fireflies, SPARK, with its delicate glow, is an installation that sprays countless luminous bodies made of biodegradable materials. In short, a firework that does not require gunpowder.
The space overflowing with particles of light enveloping people is beautifully fantastic. Traditional fireworks are of course beautiful and powerful, but SPARK is different in that it has an overwhelming beauty with an added element of fantasy.
Compared to drones floating in the air or projection mapping that projects images on the wall, it creates a softer beauty that is not so "digital".
These fireworks are biodegradable, so their greatest appeal is that they can be dispersed without affecting the surrounding environment or architecture. In recent years, fireworks have been viewed as environmentally problematic. The beautiful and socially good SPARK is said to be sure to play an active role in many fields in the future, and is now attracting attention from all around the world.
Studio Roosegaarde
The creator behind SPARK is Studio Roosegaarde, a social design lab based in Rotterdam, Holland. The studio is headed by Daan Roosegaarde, who has produced many diverse installations.
His anger and dismay over "traffic," "air pollution," "rising sea levels," and "increasing CO2 emissions" have inspired him to create new solutions. So, what kind of initiatives have they undertaken? Let me introduce a few of them here.
Smog Free Project
The "Smog Free Project" was born out of irritation, doubt, and anger over smog in major cities. Smog free towers were built in China, Korea, Holland, and Poland, and the smog collected were solidified into a black ring.
The towers are giant air purifiers. A device that operates almost entirely on wind, using ion technology. It cleans 30,000 cubic meters of ambient air per hour without creating ozone in the process. It uses about 1,170 watts of green electric current to do so, the same amount of energy to boil water.
There was even a social phenomenon at the time where young people who sympathized with the project decided to buy this ring as their engagement ring. (no longer on sale)
Waterlicht
Holland has a history of expanding its land by reclamation. As a result, most of the land in Holland is below sea level. The country's water level has been maintained using the most advanced technology of the time.
The traveling exhibition "Waterlicht" by Studio Roosegaarde is an art installation that demonstrates the poetic presence and the power of water. It uses waves of light to show how high the water-levels due to flooding can rise once environmental concerns are ignored and we stop striving for new technology.
People are moved, overwhelmed, and threatened by the beautiful and spectacular art installation. This project reminds us with the importance in taking care of our environment on a daily basis.
Perhaps the geography with reclamation is one of the reasons why Holland is at the forefront of SDGs. On the other hand, it makes me wonder, with Japan being a disaster-prone country, how come we haven't evolved that much in SDGs and sustainability?
Space Waste Lab
They aim for a sustainable world, but their efforts are not limited to our planet. They have even undertaken a large-scale project related to space waste. It's called the Space Waste Lab.
There are more than 29,000 objects of more than 10 cm in size floating around earth. These space waste objects are said to be parts of broken rockets and satellites, in other words, they were ejected from us. This leads to damaging satellites currently in operation, which in turn generates more space debris, which could disrupt digital communications.
This frustration led Studio Roosegaarde to launch the Space Waste Lab. The project involved space experts from the European Space Agency, students and other specialists. The installation seen in the YouTube above is titled "SPACE WASTE LAB PERFORMANCE". This was a spectacular, real-time visualization of the space junk above our heads.
It then will shift to recovering space waste and upcycling it into sustainable products. A multi-year, long standing project.
GROW
Last year's "GROW" was a work that pays homage to the beauty of agriculture. GROW is a spectacular and moving installation of beautiful red and blue lights on a vast field at night. Food is an indispensable part of our lives. While we often focus on food, we rarely pay attention to the soil that grows it. This installation highlighted the importance of innovation in this agricultural system.
The design illuminates a 20,000-square-meter field of green onions, which sway and move, as if nature is dancing to the rhythm of life. This installation, from Studio Roosegaarde, was more than just a beautiful thing to see. The beautiful lights are also a scientific technique of photobiology that can accelerate plant growth and reduce the use of pesticides by up to 50% by irradiating plants with blue, red, and ultraviolet rays at a certain rate. It's too good to be true and very cool.
The world is moving in the direction of social good events
So, what are the needs of our time and what must we do? In order to create a sustainable world, we are faced with a big choice. Do we prioritize capitalism and seek abundance "now" or do we create a sustainable "future" for the next generation? This is not only an issue of SDGs and the surrounding industries, but also for our own events industry.
The social good way of managing events is increasing, especially in Europe. Isn't it time for us in Japan to adopt new innovations as well? Let's start doing what we can do, step by step. We hope to be among the first to present such an attitude.
"Studio Roosegaarde" is really inspiring and we'll be keeping an eye on their projects. See you all back here soon!