"Superb View" by a Hot Air Balloon!
2020.01.17
Have you ever seen a hot air balloon with your own eyes?
Have you ever seen countless giant balloons flying over the sky?
Colorful balloons change the deep blue sky with no clouds.
Sky art where nature and people co-star.
Yes! Hello, this is Kurosu!
In the previous article, we talked about a Turkish wedding, but this time it's second Turkey! So, I would like to report on a trip to Cappadocia, world heritage and rock town.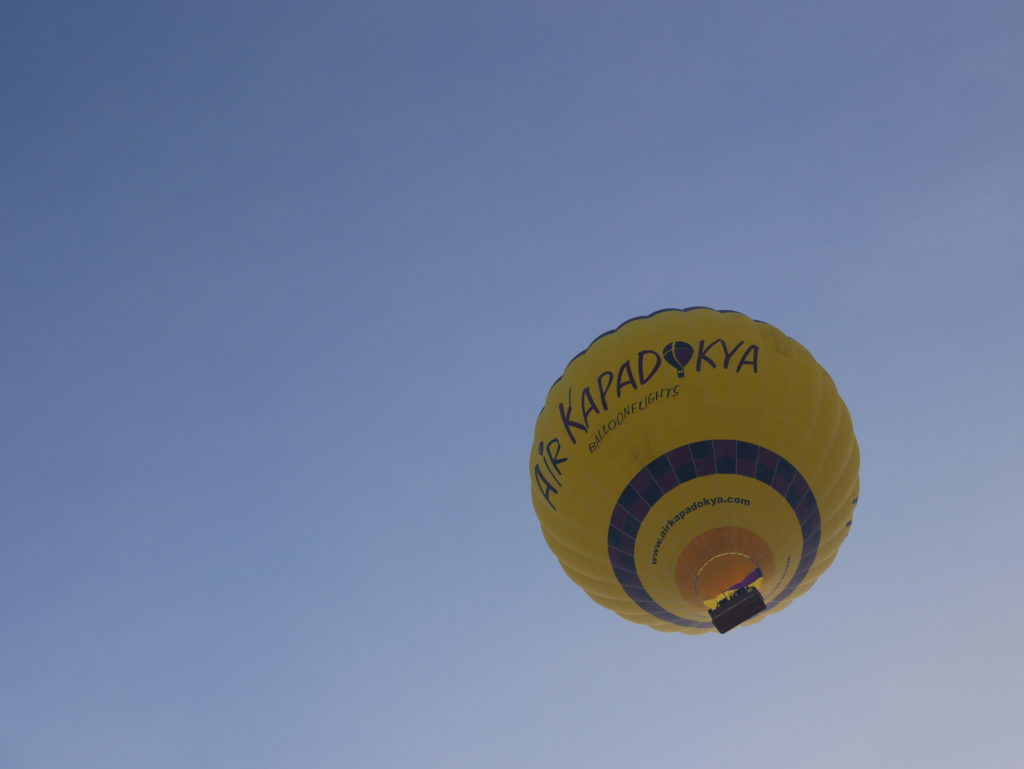 Oh, is Cappadocia a World Heritage Site?
Yes, it is a World Heritage Site.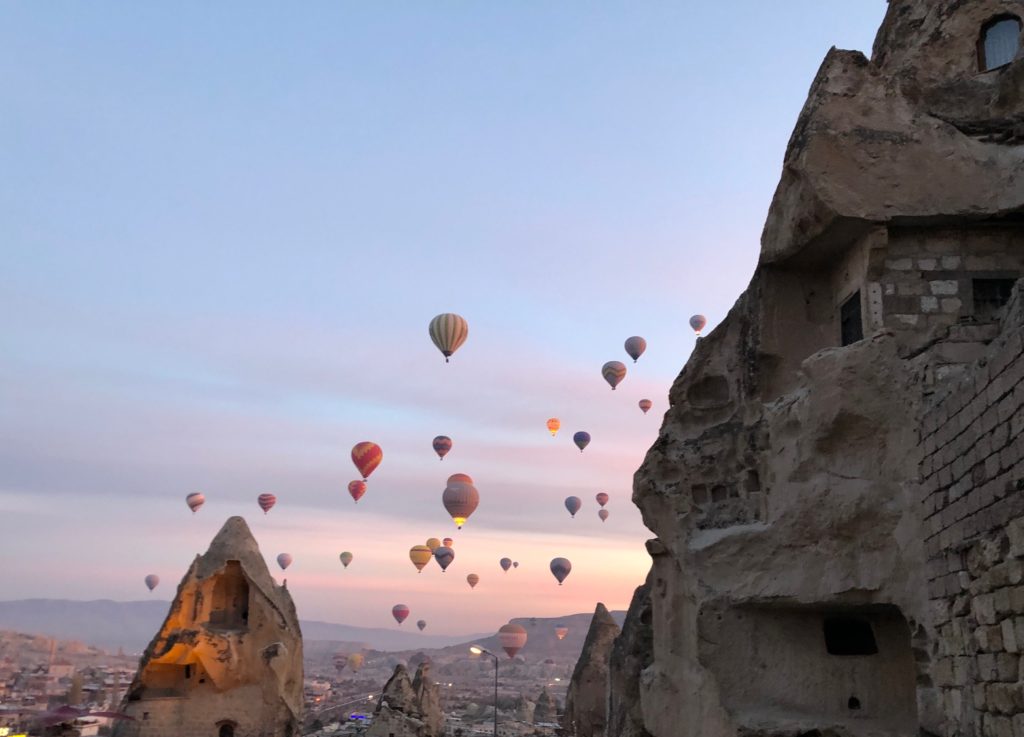 It has the image of Cappadocia = balloon city, but balloon service is originally a service to show the world heritage rock town more effectively!
The situation is such that "When I came to see a balloon, I happened to find a World Heritage Site there." (Haha)
How luxurious …
Then, I introduce my friends on this trip!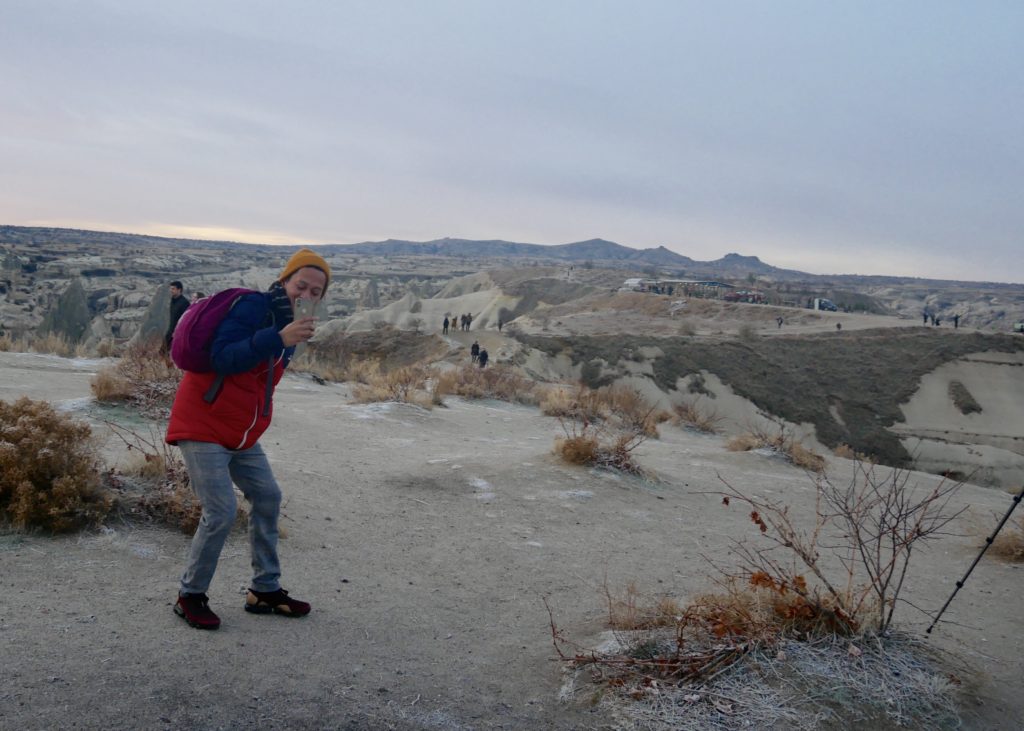 Jay from Australia who ran together as competing while rushing to the superb viewpoint.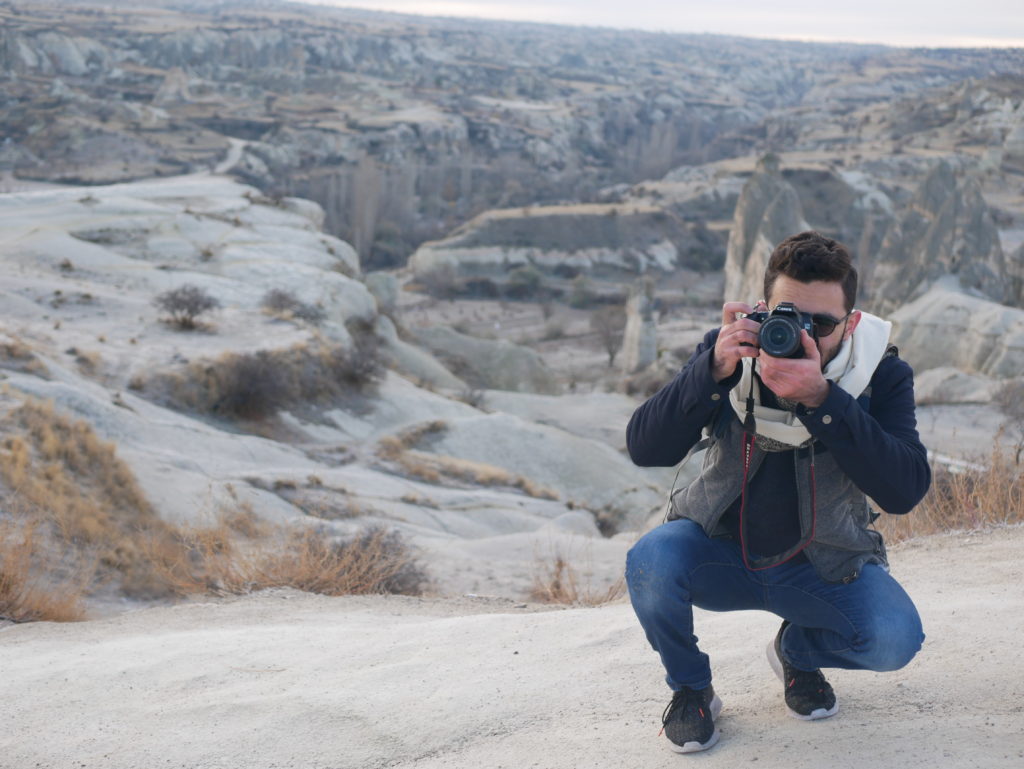 And it's Yaman from Saudi Arabia who got along when taking a photo!
Get up early for a superb view …
Arrived at the recommended place to go to this square at 6:30 in the morning!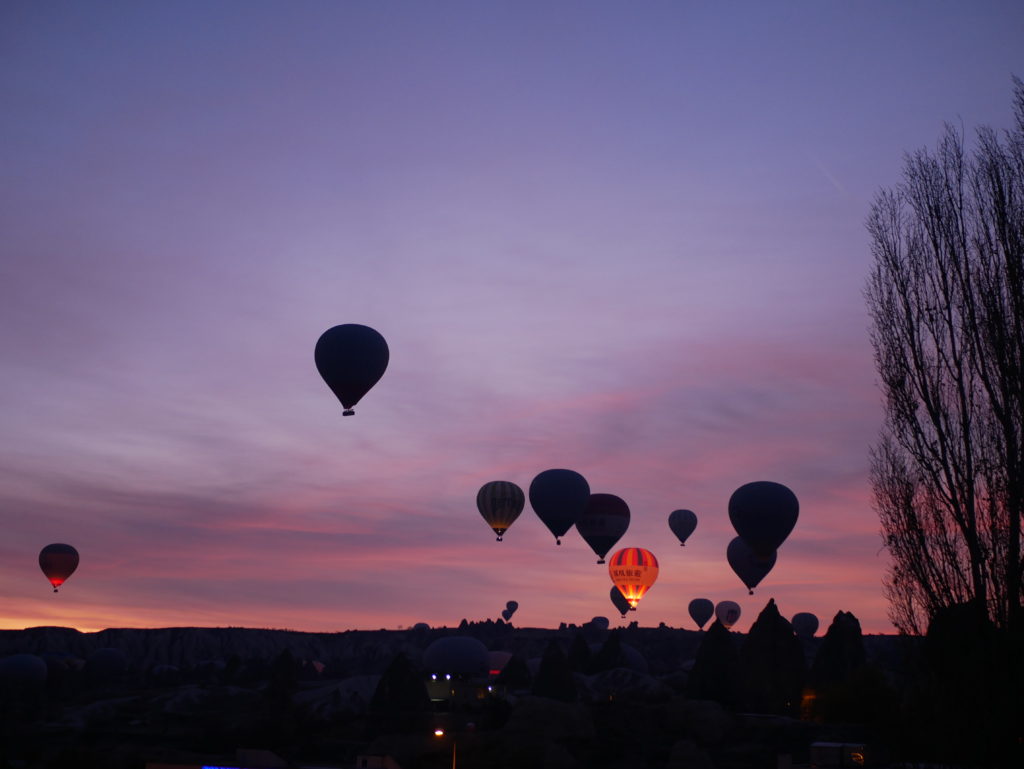 The reason for the morning is that the weather in Cappadocia is often calm and it is easy to fly balloons.
And the sunrise!
The sunrise illuminates these rocks and shows a fantastic look!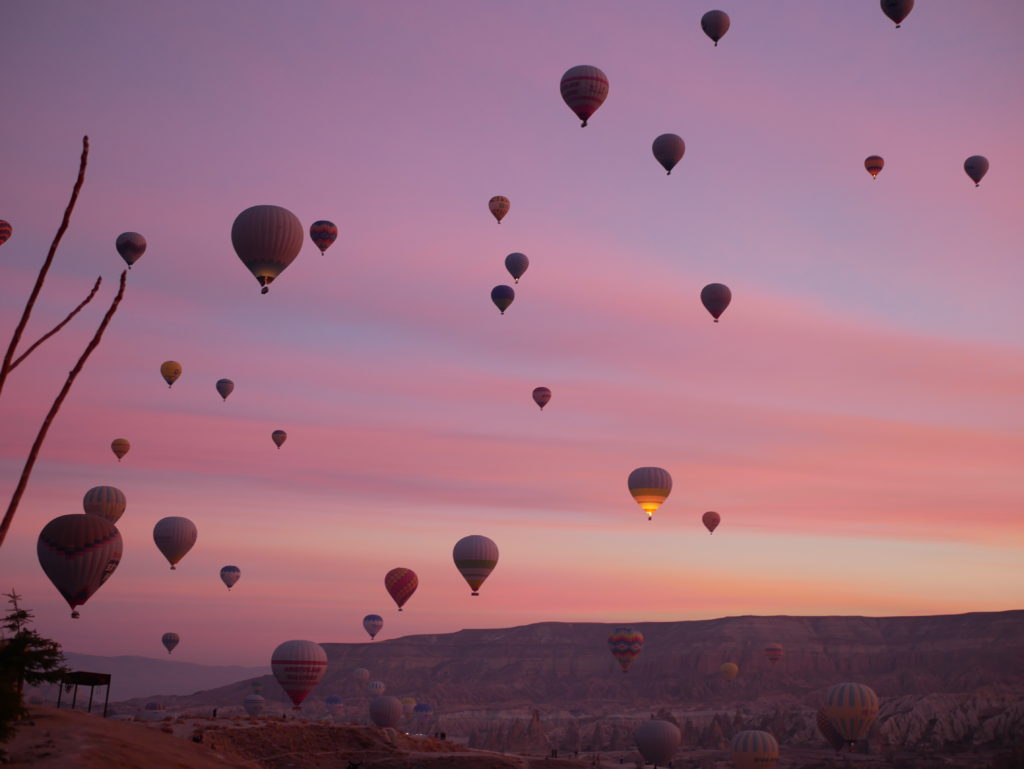 like this!
It gradually became brighter, balloon patterns became visible, and the numbers gradually increased!
The best season for balloons! ?
The best season for ballooning is winter with clear air! I want to say that …
Actually, it's summer.
This is weather-related.
Balloons are very delicate vehicles and will not be able to fly even in the breeze.
Therefore, the best season is the summer, which is often blessed with the weather.
However, summer is definitely the best season, and many balloons fly, but it seems to be crowded every day …
In the hot season, hotels, balloons, various activities, souvenirs, and so on are almost twice as expensive as winter. ((+ _ +))
For reference, the hotel I stayed at this time was a luxury hotel in the area and it was very clean and with a pool!
Then 6,000 yen per night (off-season)!
Incredibly cheap prices. Yeah, it was good to choose winter (haha)
How many planes do you actually fly? ?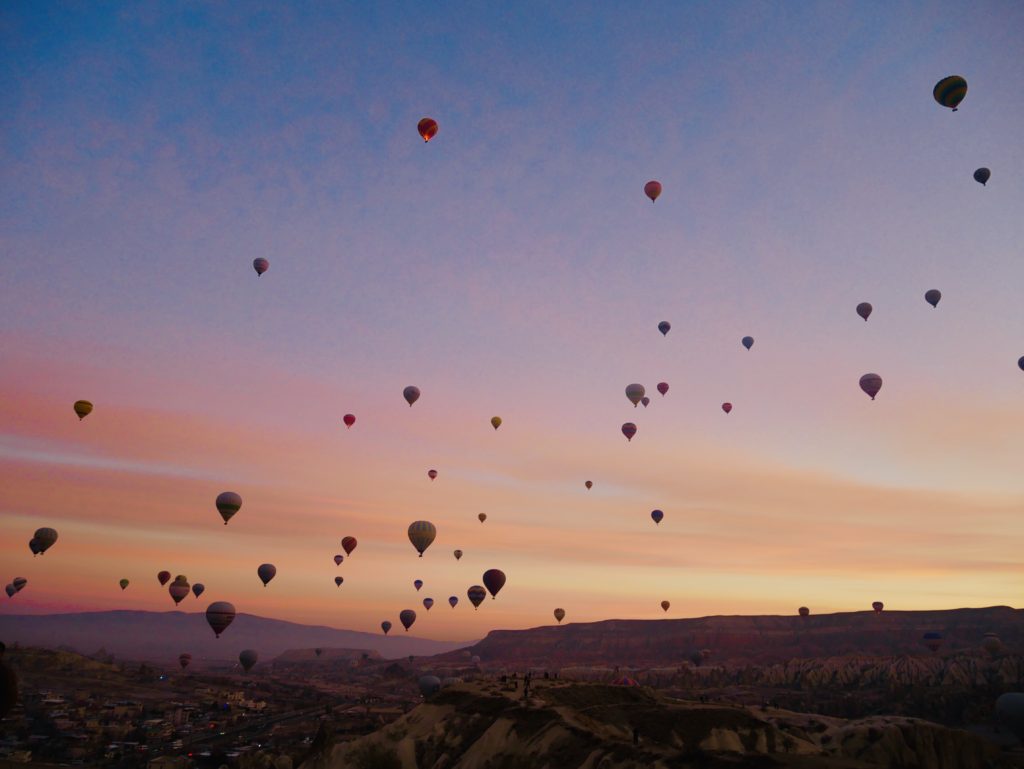 As mentioned in the title, more than 150 balloons flew on this day!
In the winter season, it is better to fly 50 even if you fly, and it is basically only in summer that you fly more than 100.
However, the week before we saw it was all canceled due to bad weather.
Thanks to that, the aircraft accumulated in the pool flew all at once, and I was able to see a miraculous moment.
lucky!
By the way, most of the people who come to Cappadocia are for balloons, so it seems that they will stay longer until they can fly.
Jay said, "I can finally make a flight reservation! ".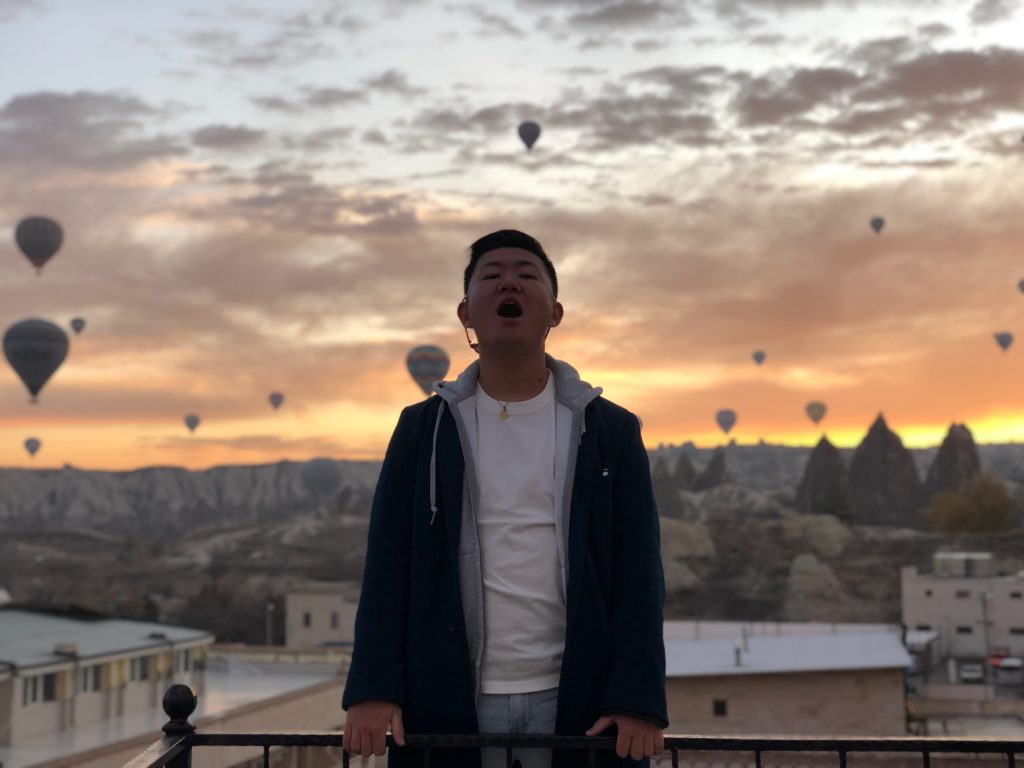 We will continue to pay attention to events around the world and share them with everyone! !
Next time, "Kurosu will be a professor in France one day! ? 』
Hope you have a nice new year! !