The charm of "Japanese sweets" that decorate the venue in a spectacular way
2020.07.17
Hi everyone!
Today's theme is "sweets".
There are many ways to liven up a party, but the one that has the greatest impact on guests' spirits is sweets.
Sweets come in a wide variety, are easy to pick up, and look fun to look at… they are very popular at parties and exhibitions.
Among the wide variety of sweets, we would like to focus on Wagashi, a traditional Japanese confectionery.
the perfect wagashi for the event.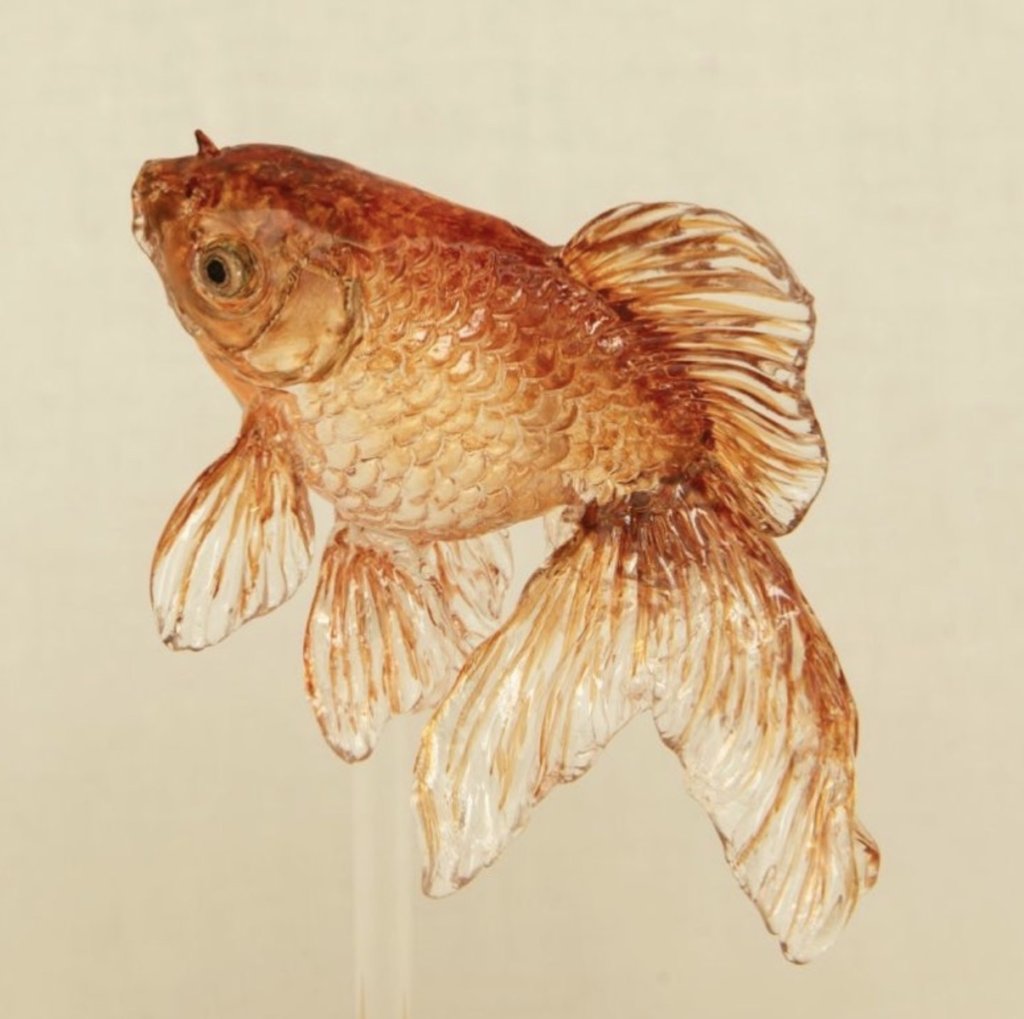 instagram @shinri_tezuka
Wait a minute, why the Japanese candy all of a sudden? Parties are all about candy, right? Many of you may be thinking, "What is the first thing that comes to mind when we think of "Japanese sweets"?
When we think of "Japanese sweets", the first thing that comes to mind is daifuku, manju, rice crackers, yokan and dango. I know what you're thinking: that a decorated cake or chocolate is the perfect accompaniment to a party.
But here's the thing! This is my name. Do you know what's going on with wagashi these days?
The world is changing. Trends and ideas in Japanese confectionery have been upgraded to keep up with the times.
Nerikiri", a type of Japanese confectionery, has always had a reputation for being more colorful and gorgeous than Western confectionery, and for its beautiful shapes that express the seasons.
Nowadays, more and more wagashi with modern, stylish designs are appearing on the market.
The number of up-and-coming wagashi craftsmen who create works of art is also increasing.
Another feature of wagashi is that many of them are smaller in size than Western-style confections. If you put them on the table at a party, they will give a gorgeous impression at your ceremony. There's nothing like table styling that can be picked up in a single bite and enjoyed with deliciousness!
Cakes, parfaits and chocolates are ironclad for a glamorous occasion. You can't go wrong. But there are times when you want to add a surprise to the occasion.
For those times, why not welcome your guests with an innovative presentation of Japanese sweets?
Here are a few picturesque wagashi that will add to your venue as party content!
5 Beautiful Japanese Sweets to Decorate the Venue

I looked it up, and there it is, a beautiful wagashi!
Japanese confectionery speaks to the time of year, filled with the charm of each season. That's why many of them are limited-time items. The lineup is always changing, so be sure to check it out for a change of pace.
It's too beautiful to eat! Glittering Jewels of Wagashi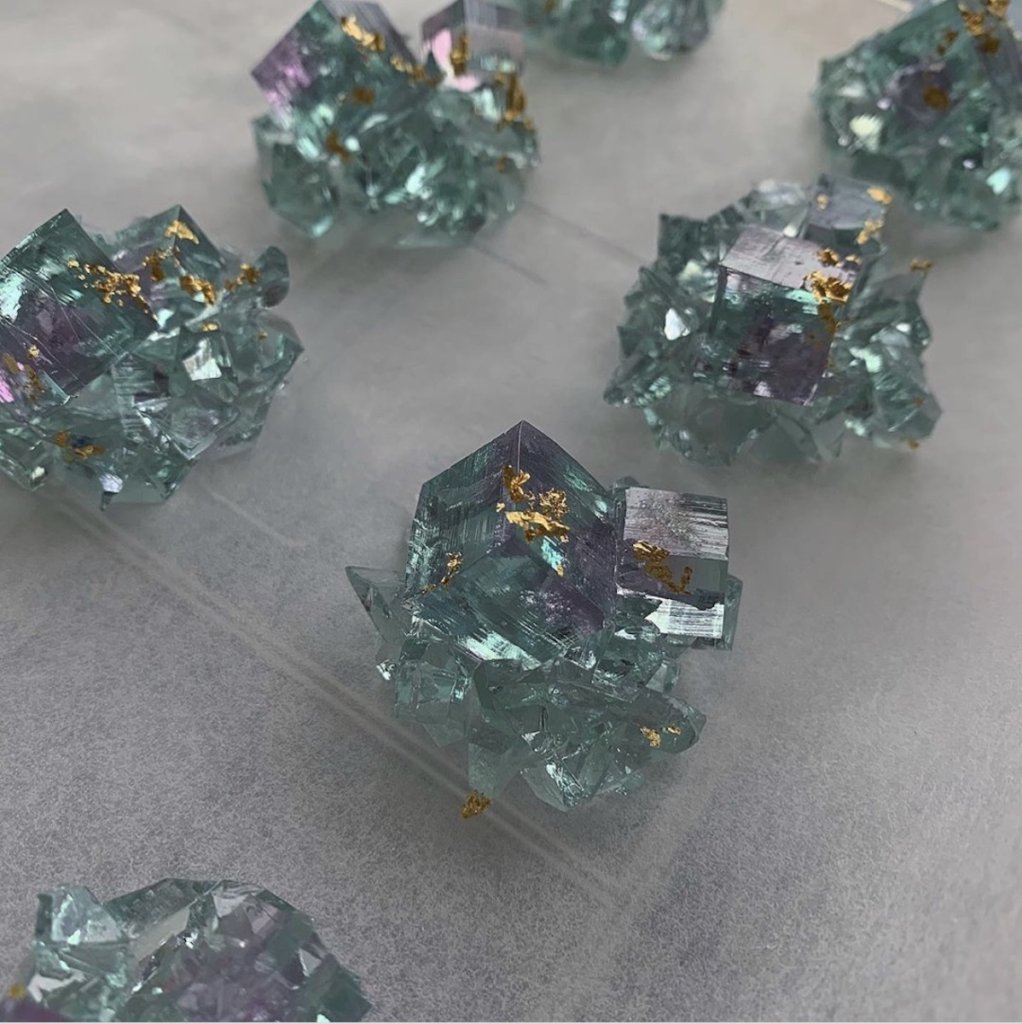 The Minerals of Tanabata
instagram @kobutsuokashi
Let's start with this one. As the name implies, the "KOUBUTU WOKASHI- mineral shape sweets" by Fukuoka-based harapecolab is a mineral-like agar cake.
The colors of the agar shine through the light, making them edible jewels…a true art form if ever there was one. It's just too good to eat!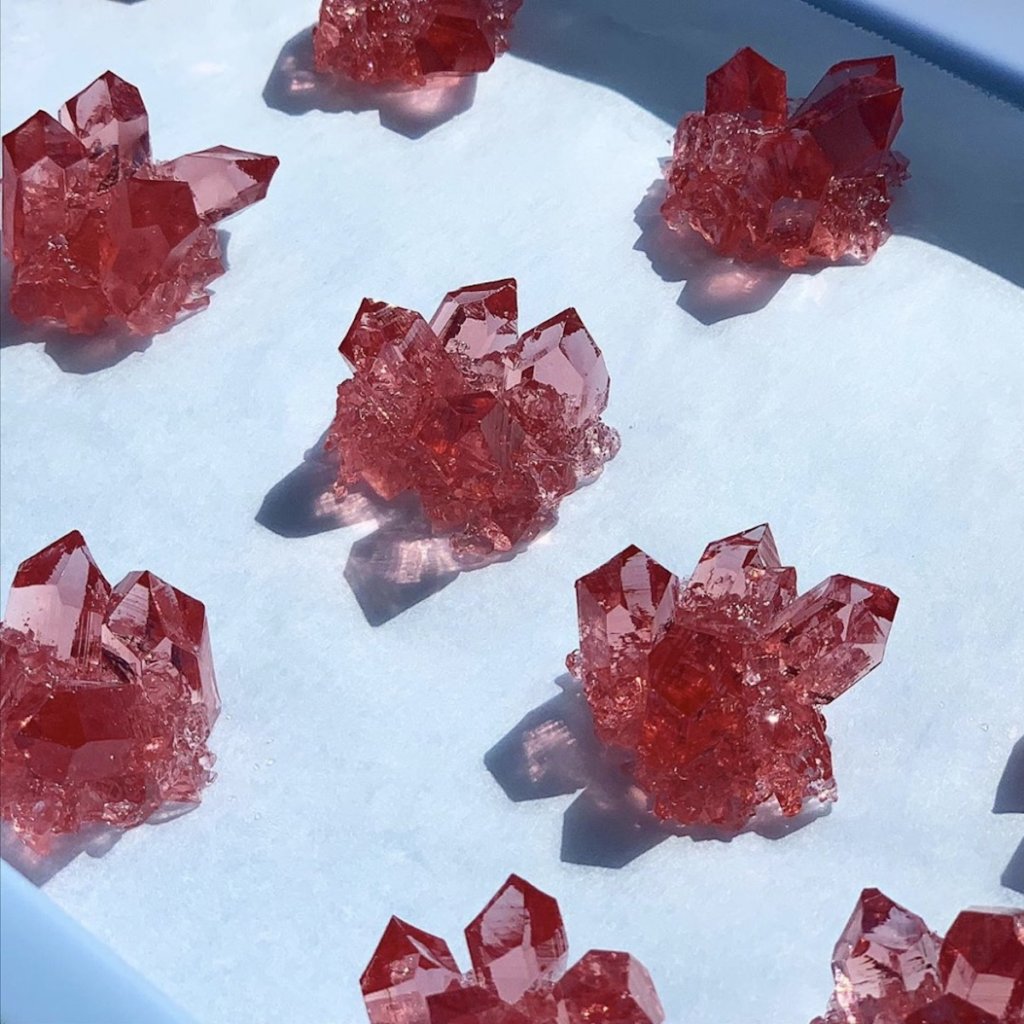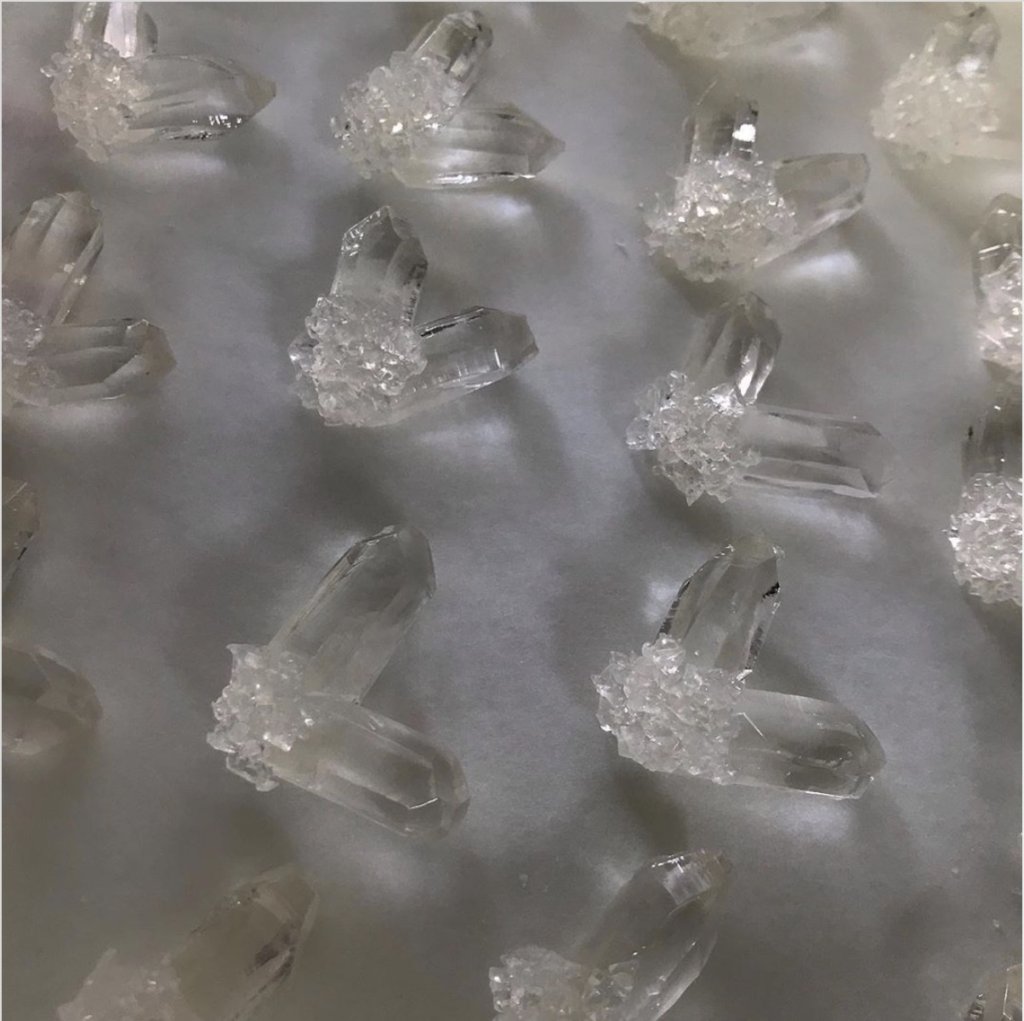 The agar is used to create an edgy design, and you don't have to worry about it sticking in your mouth like a candy bar.
The same flavor can make quite an impression depending on the cutting, so it would be a great picture to put on the table at random. Scattering them on a platter could make it feel like a treasure hunt. They are also great for shaved ice and cake toppings.
How about a pinch of these wonderful Japanese sweets that are fun to look at, fun to eat, and fun to take home in a cute little bag when you're done with them?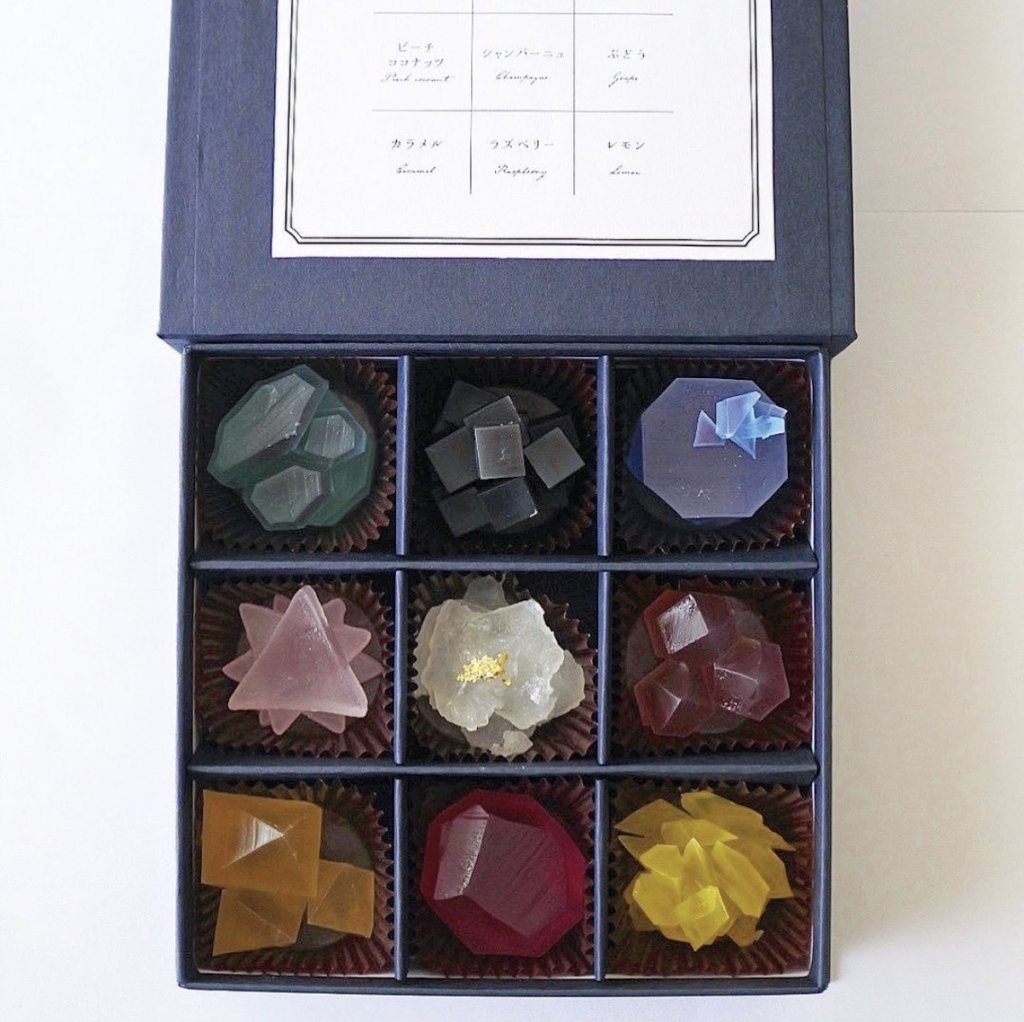 harapecolab (http://harapecolab.com)
Witness the true essence of artisanship. A piece of candy art.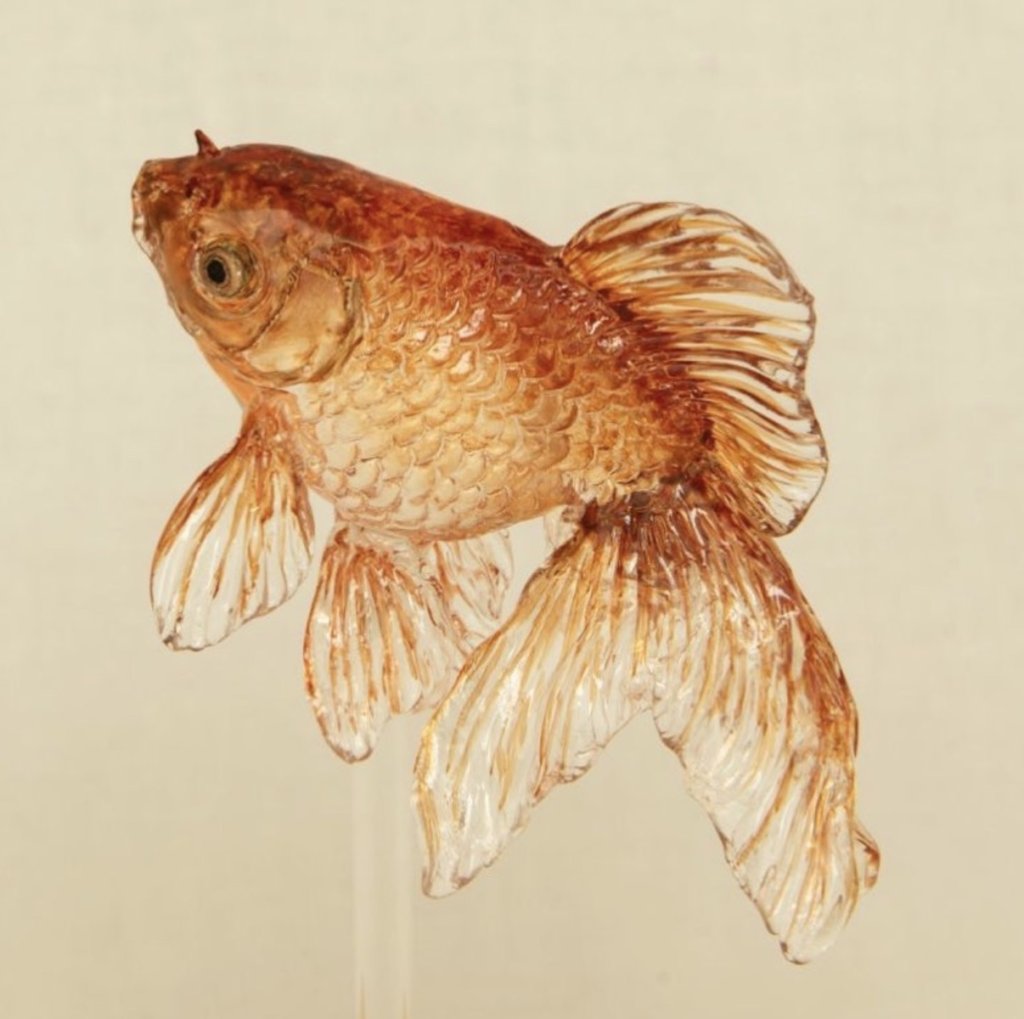 instagram @shinri_tezuka
Next up was the beautiful "Asakusa Amezaiku Amezaiku Amezaiku".
The goldfish in the picture above are actually candy sculptures!
Carefully finished by the craftsmen, the candy crafting is a true art form. When you see the delicate and detailed Amezaiku craftsmanship that looks as if it came to life, you can't help but be surprised.
It was too good to be eaten.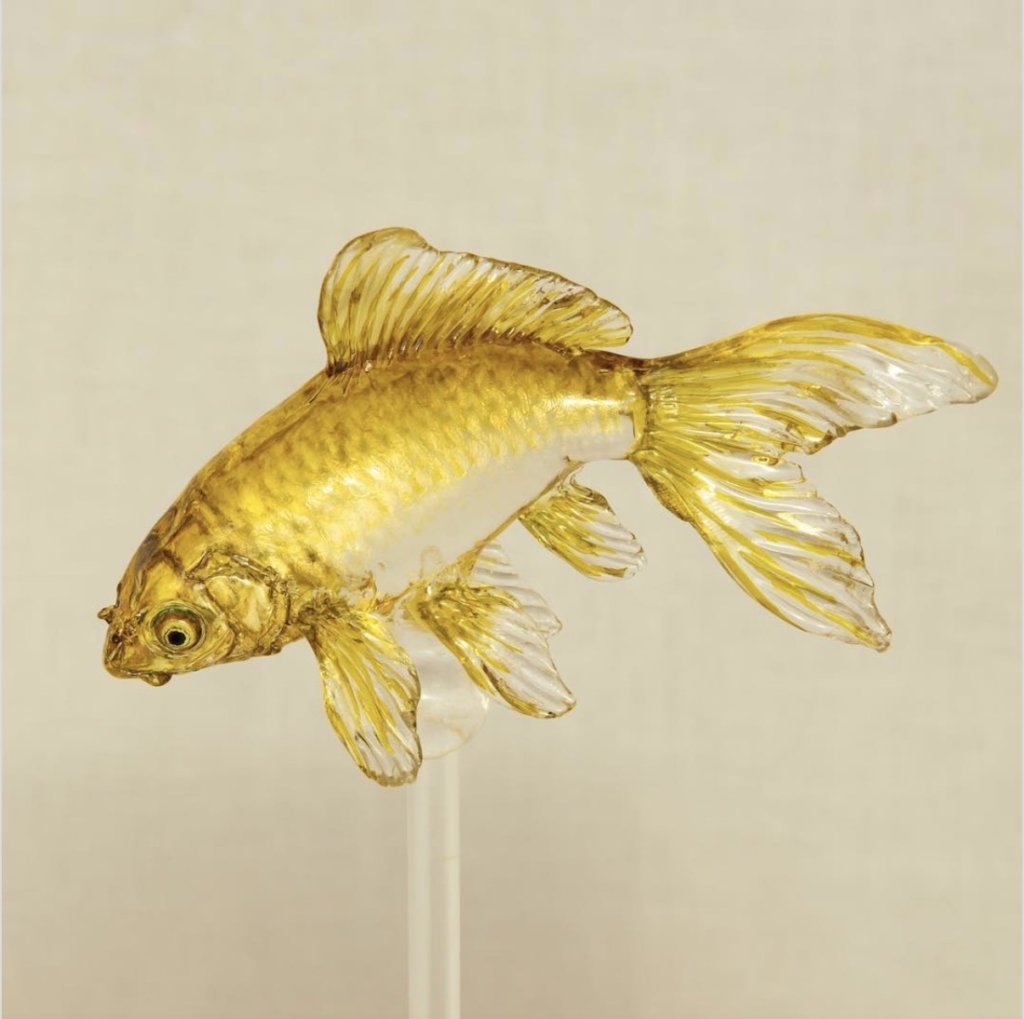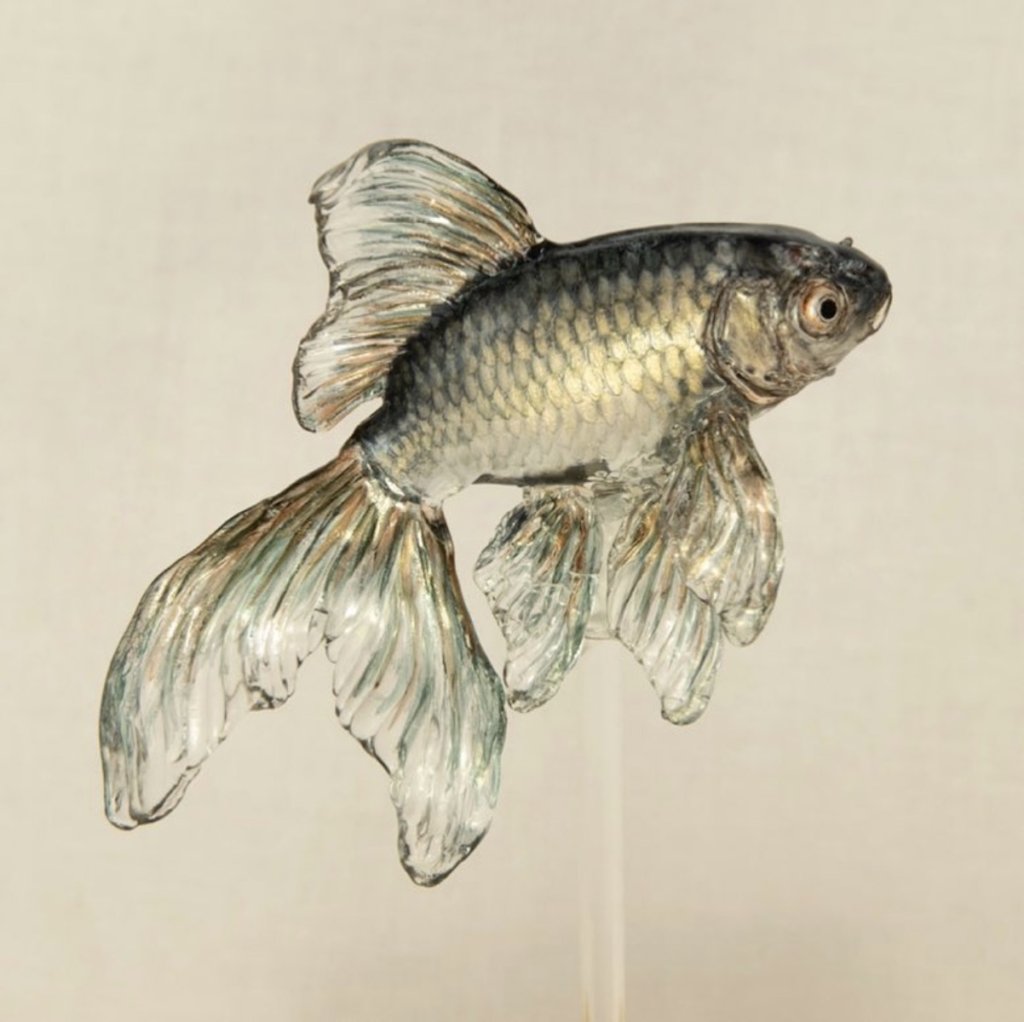 By the way, "Ameshin" offers a candy workshop and visiting lecturers, so you can invite them to your event and have them make candy for you.
There was a beautiful candy workshop in the corner of the venue. I'd like to make one myself!
Asakusa Amezaiku Amesin (http://www.ame-shin.com)
Excellent taste. Modern Japanese sweets with a sense of "calm".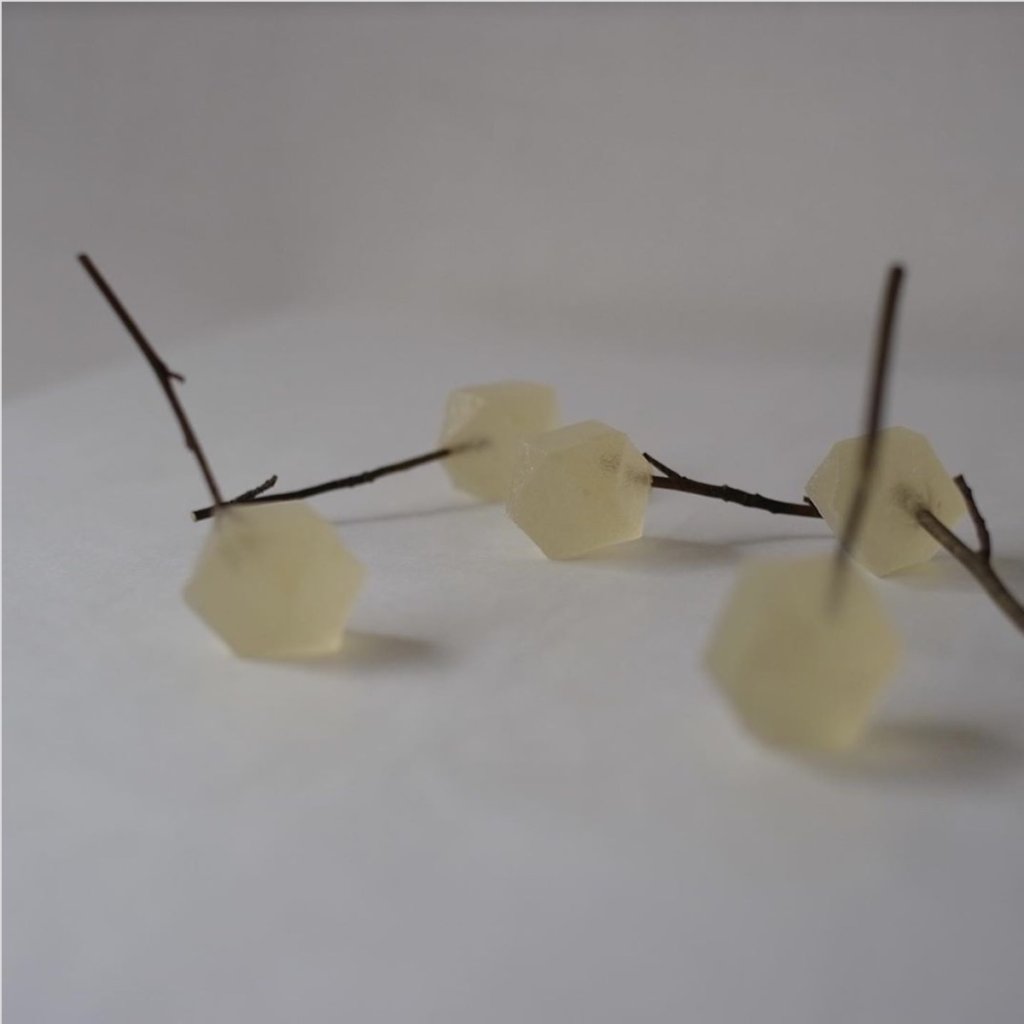 instagram@okashimaru_sayokosugiyama.

Mikashimaru's wagashi has a modern appearance that fits today's mood with the quietness typical of Japanese confectionery, and even those in the industry who lead the fashion and art scenes are captivated by its beauty.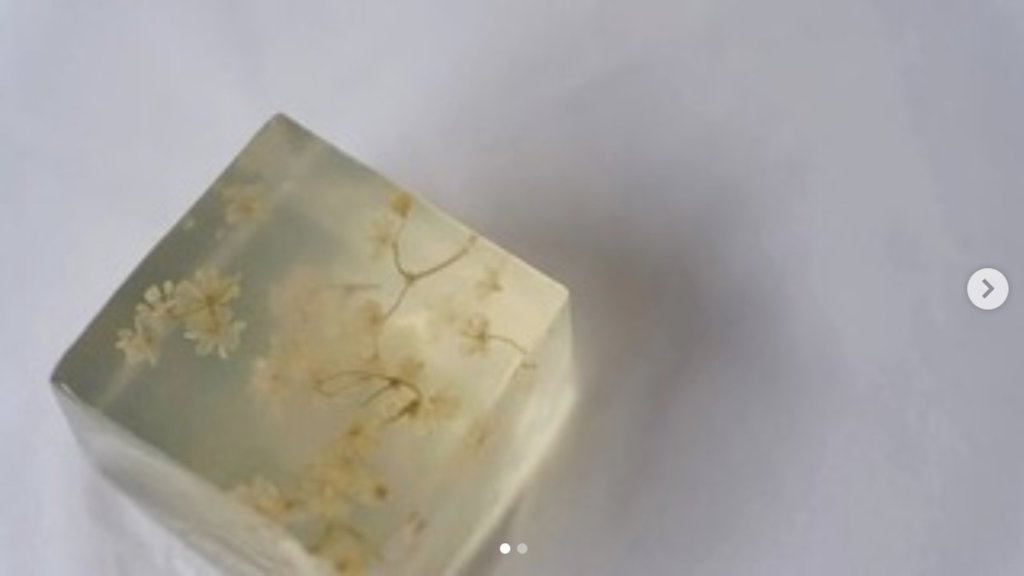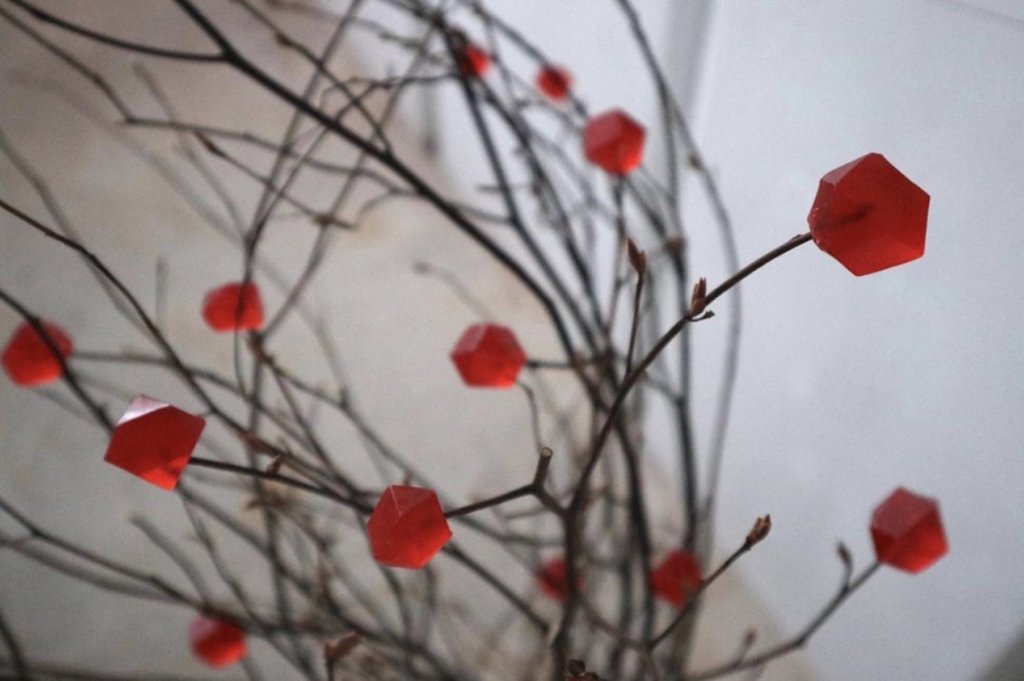 All of the wagashi are beautiful, with a natural beauty typical of wagashi, and an urban flair with an edge in places.
Just imagine it.
A beautiful wagashi sitting quietly on a straight black plate on a white table – don't you think it looks very picturesque? It's sure to be one of the best expressions of the world of the event.
Okashimaru (https://www.okashimaru.com/work-5)
If you think of wagashi, HIGASHIYA is the place to go!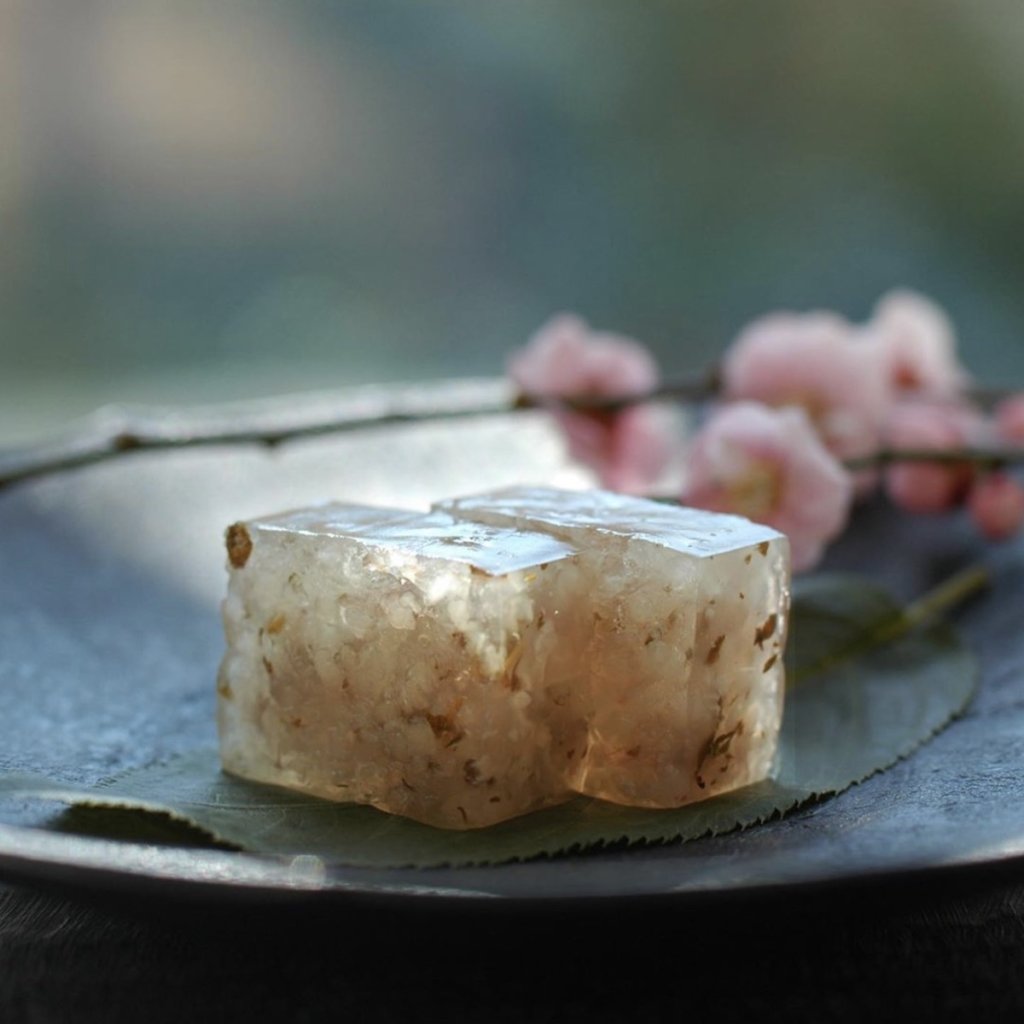 instagram@higashiya_higashiya

HIGASHIYA GINZA is the epitome of fashionable and stylish wagashi, and is the leader in bringing out the potential of Japanese wagashi and updating it in a modern way. HIGASHIYA GINZA is the leader in bringing out the potential of Japanese sweets and updating them to a modern style.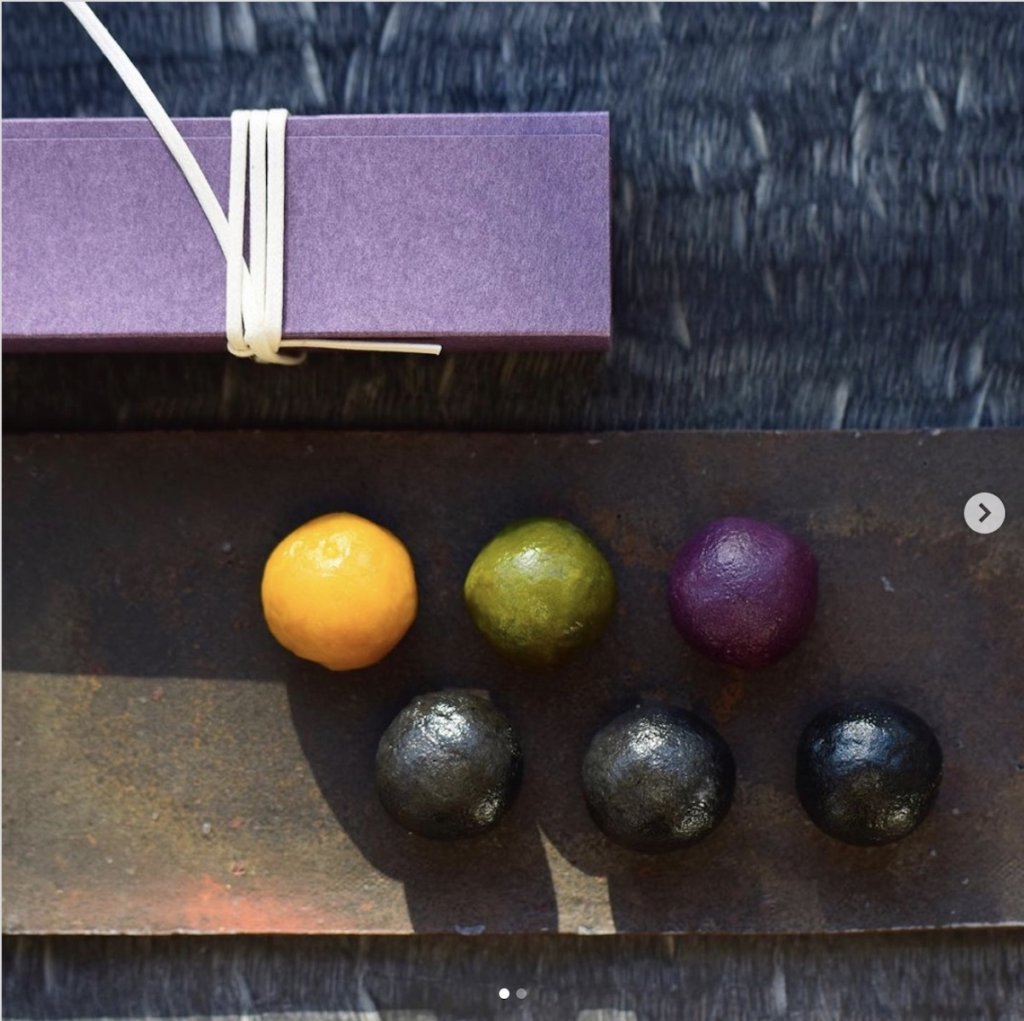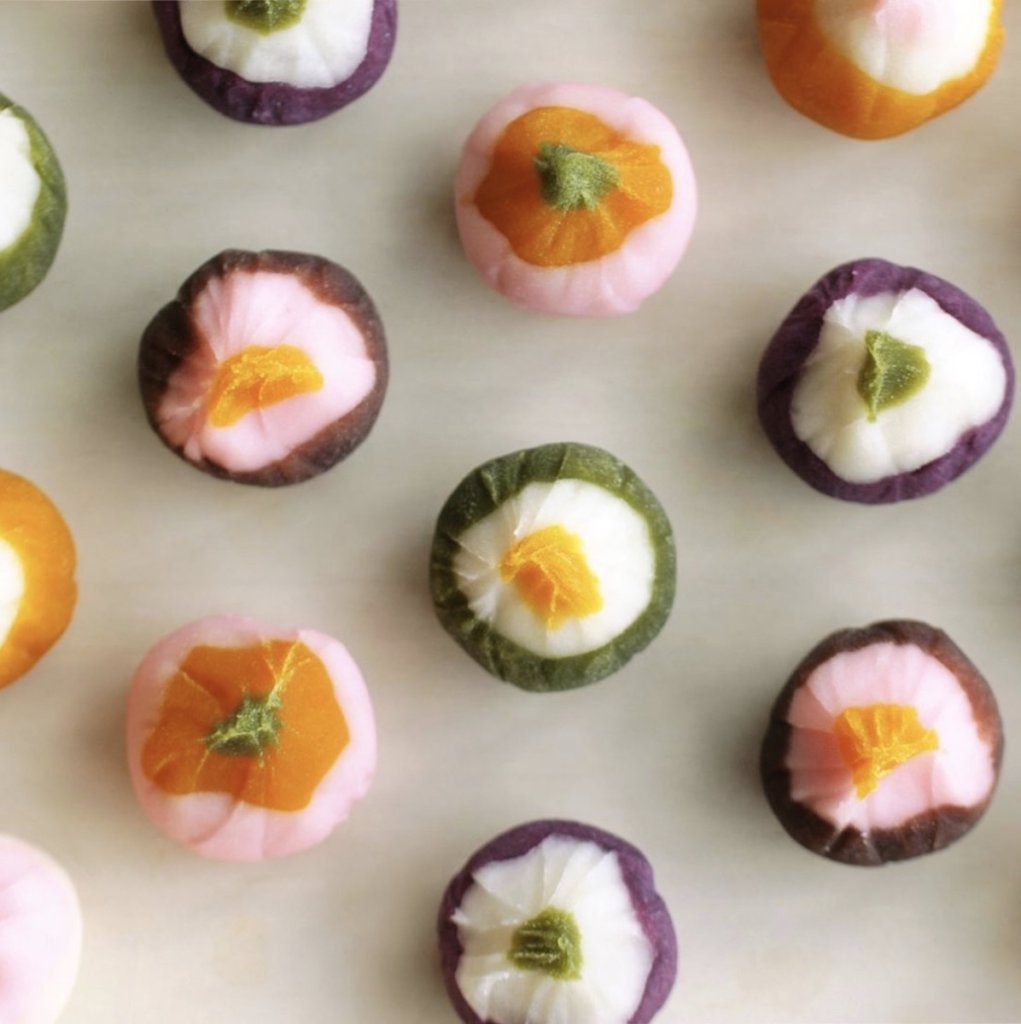 All of the sweets are traditional, but with new flavors.
In addition, HIGASHIYA GINZA also offers tea and sake pairings for each of the wagashi.
Wouldn't it be a great idea to bring this Japanese sweets and sake pairing to the party? It's also a great place to entertain.
HIGASHIYA GINZA (https://www.higashiya.com/shop/ginza/)
A toy that makes you twice as happy as you are, the Kara Kara-Senbei.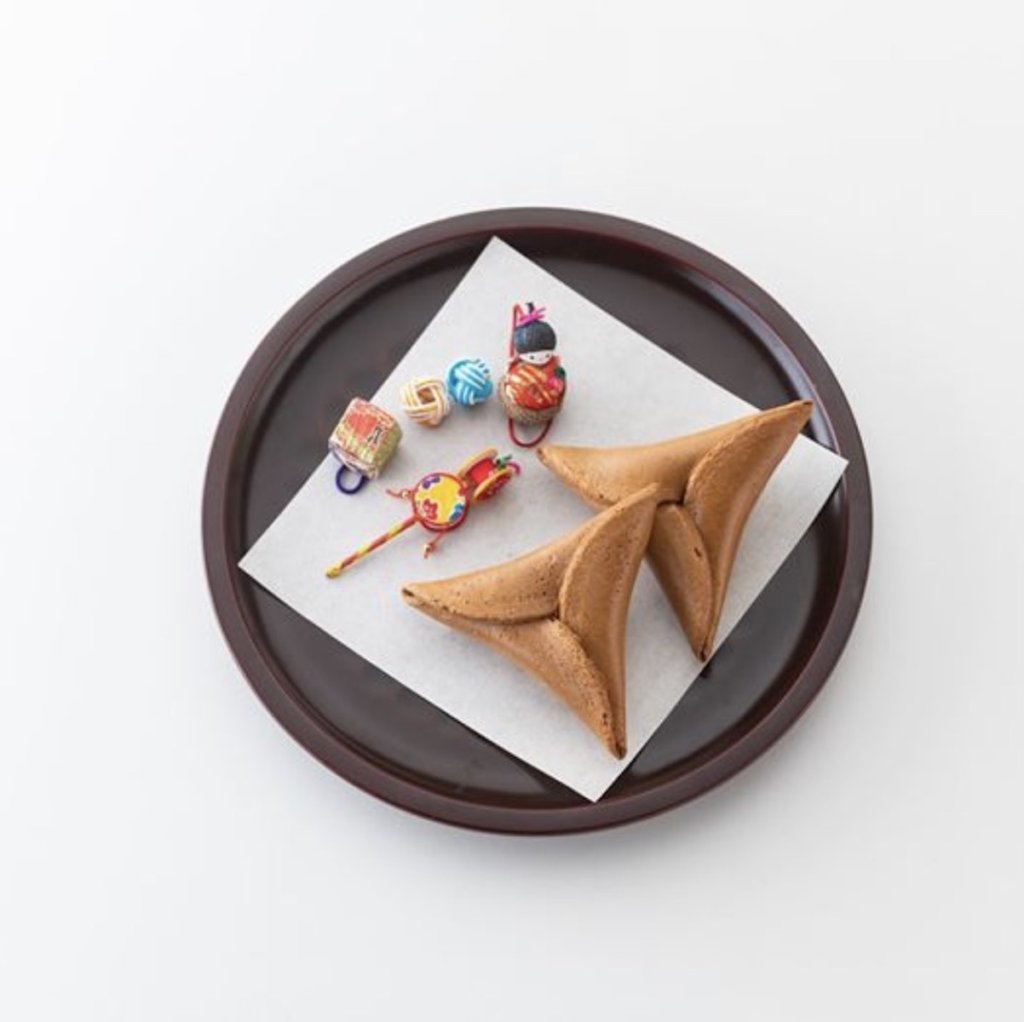 Photo:facebook@宇佐美煎餅店

Speaking of fashion-forward updates, we can't beat the rice crackers. One of the best wagashi (Japanese sweets) at Usami Senbei-ten is the Karakara Senbei!
They are so-called fortune cookies (cookies with a fortune slip), but instead of a fortune slip, they come out with a cute toy, which is a surprise.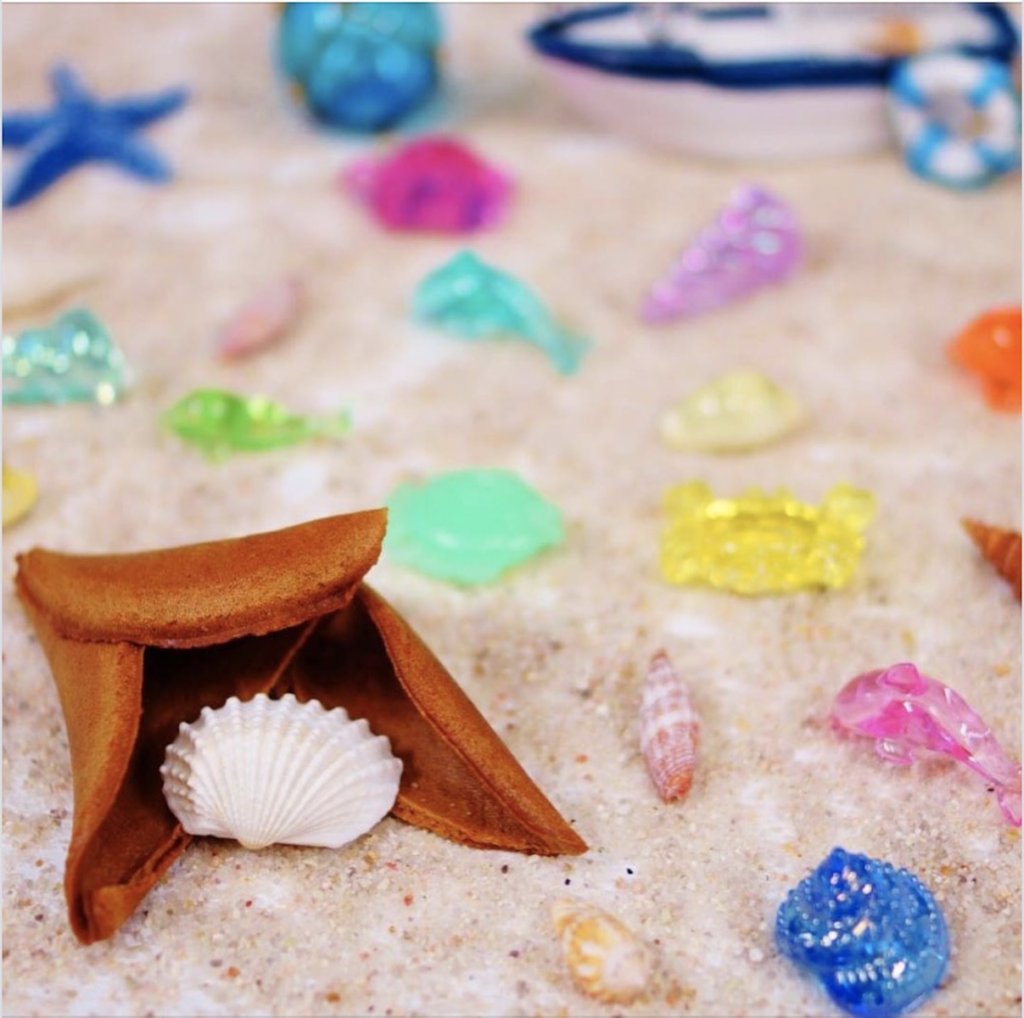 Photo:facebook@宇佐美煎餅店

By the way, Usami Senbei Shop can make original Karakara Senbei.
You can have a variety of items with various motifs added to them, so if you combine them with items that match the event, it will definitely be a wonderful tea cake with a story to tell!
Usami Senbei Store (https://karakara.co.jp)
The Art of Styling Japanese Sweets with Good Taste

Now that we've introduced you to so many wonderful Japanese sweets, don't you want to know more about table styling with Japanese sweets?
When it comes to parties, it's not only the sweets themselves that are important but also the way they are presented.
We picked up these tips from Japanese sweets author and stylist Midori Moroboshi's Instagram. Moroboshi's Instagram feeds are not only beautiful, but there's a lot to learn about table styling as well, from making wagashi, to space styling, to photography.
She is currently conducting seminars on wagashi making and tableware styling at table coordination classes and seminars.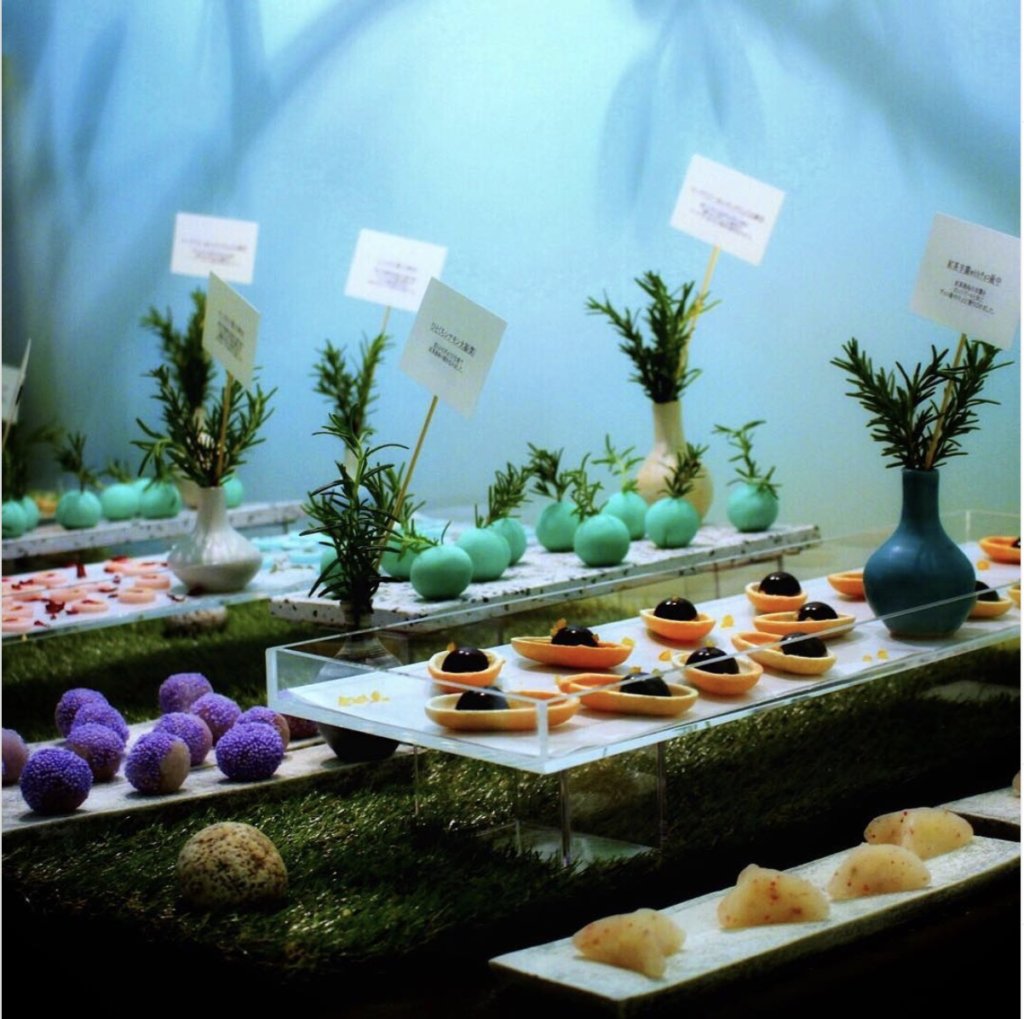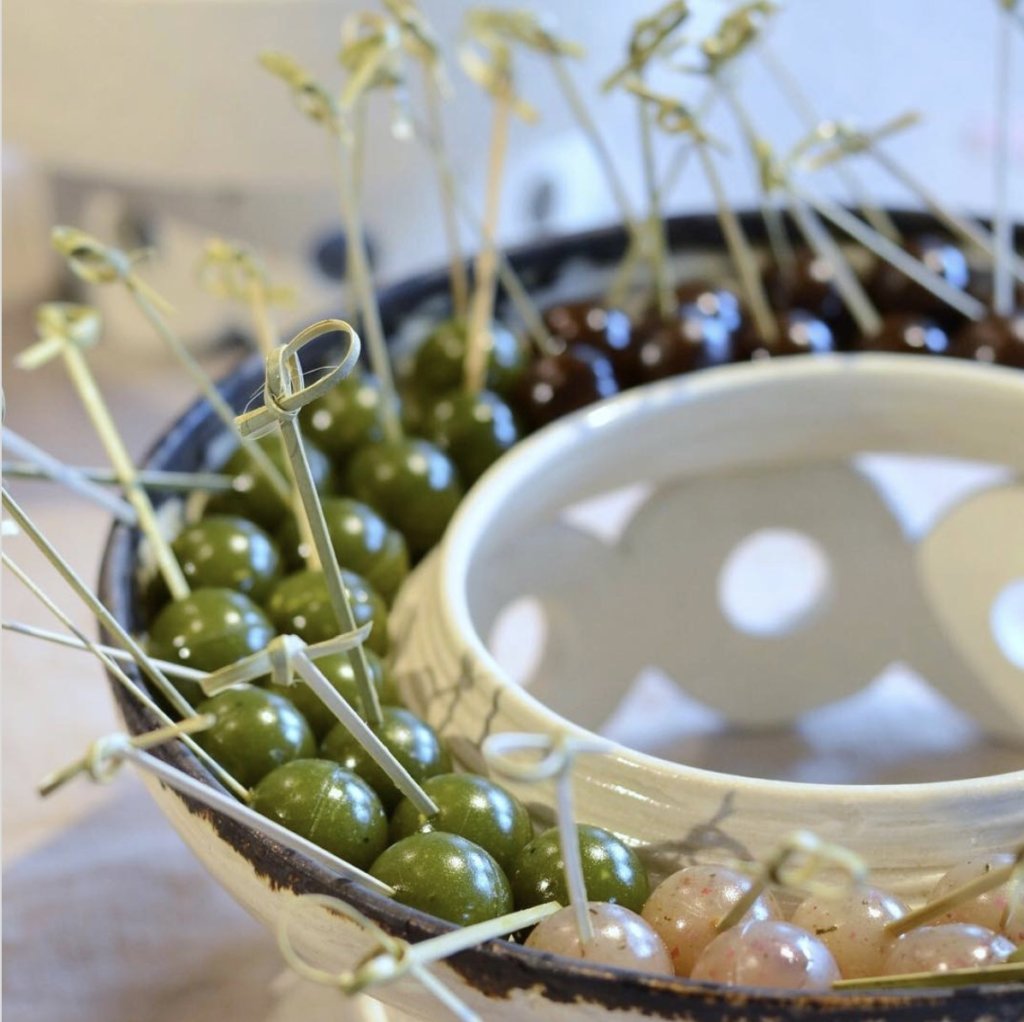 For example, if you're having a standing party, you'll want to prepare a buffet of snacks. Brightly colored, bite-sized Japanese sweets are perfect for buffet style. Add some Japanese sake cups and vases that go well with Japanese confectionery, as well as greenery to set the mood!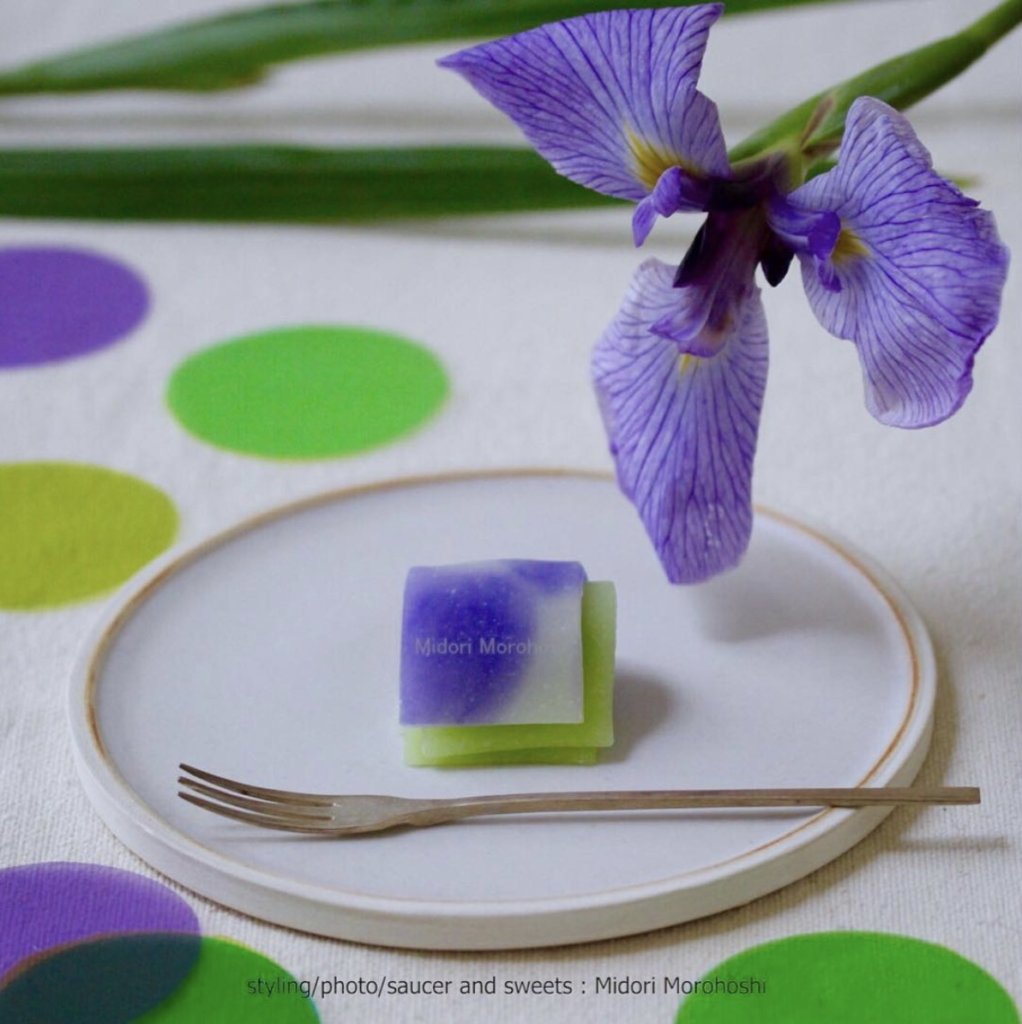 instagram@midorimorohoshi

The "lapis lazuli" is a unique Japanese way of expressing color schemes. The table is decorated with see-through sheets of the same color to match these layered colors of wagashi. Lovely!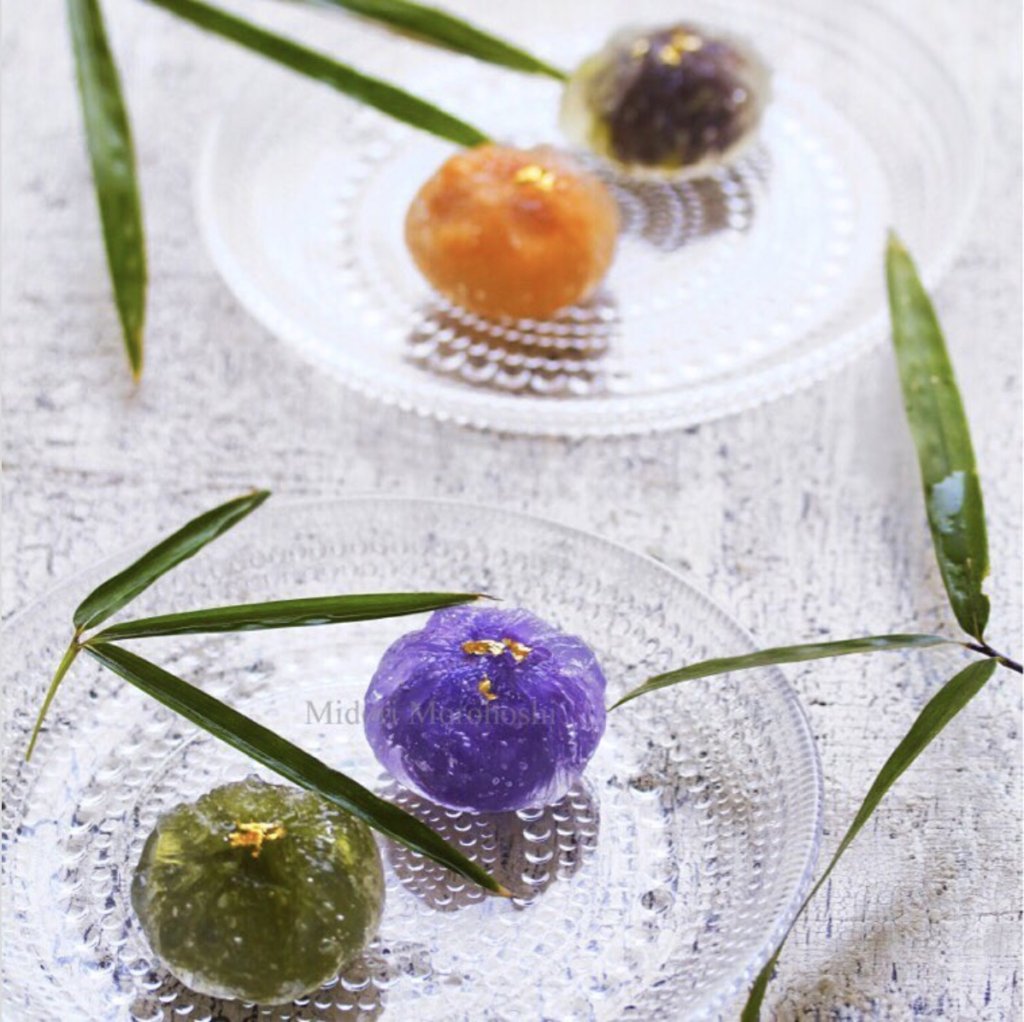 instagram@midorimorohoshi

The many cool textures of Japanese confectionery are perfect for hot season table styling. Use linen tablecloths and transparent bowls to accentuate the bright colors and coolness of the wagashi as the main attraction. Adding seasonal plants and trees that symbolize the season is all it takes to create a beautiful table that captures the season.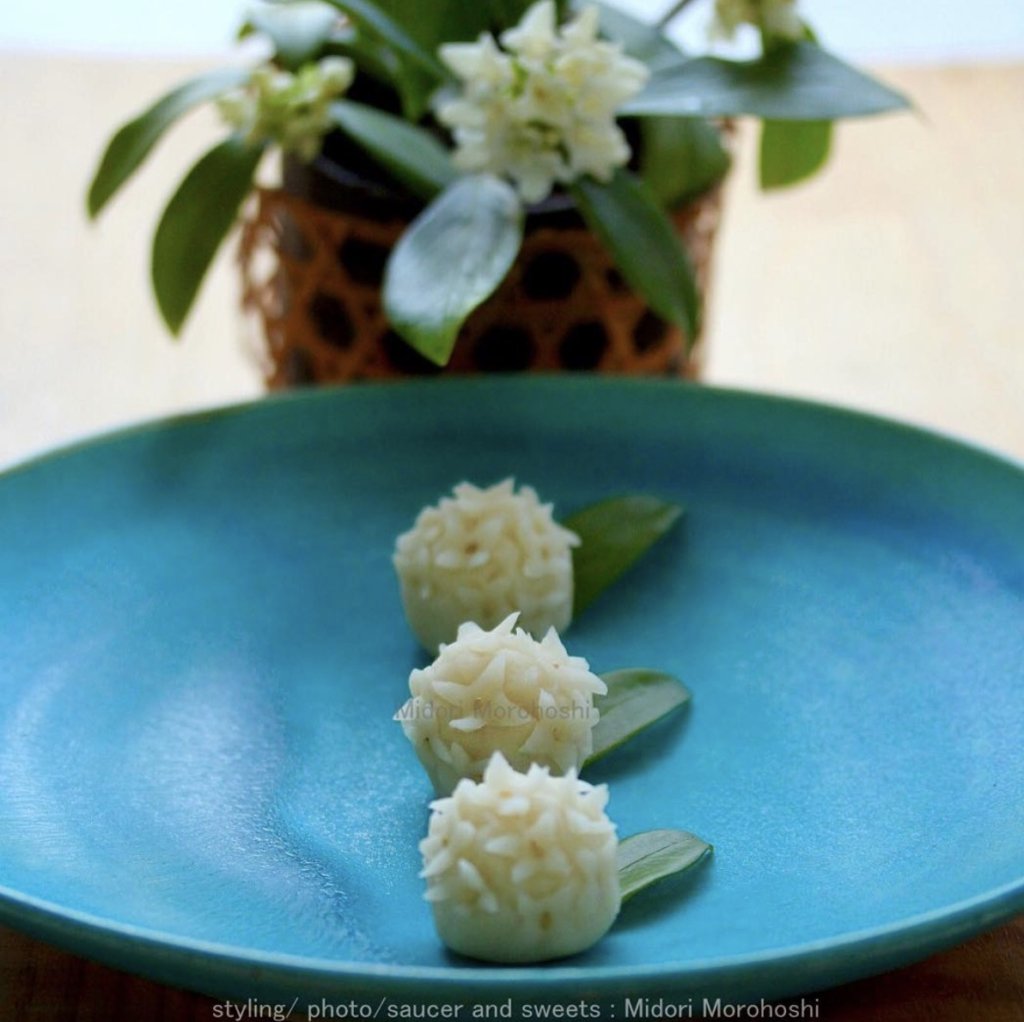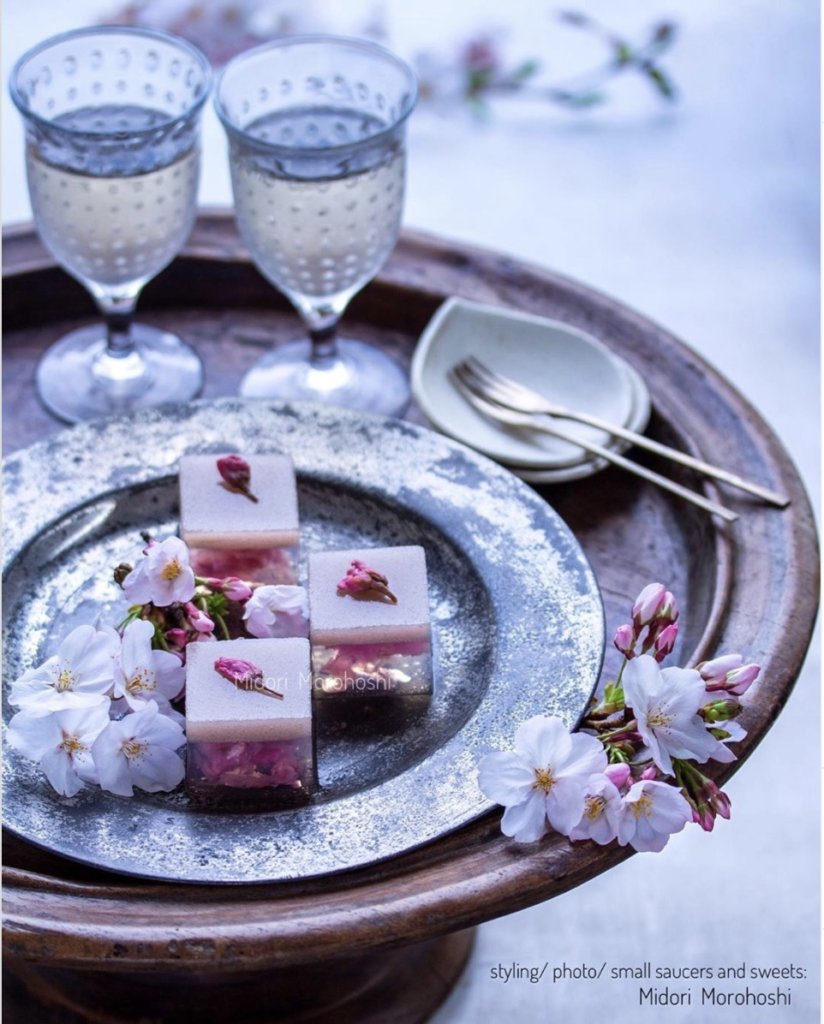 Many wagashi are based on the motif of seasonal flowers. The fact that these sweets are available means that it's the perfect time to enjoy these flowers. It would be cool to put them together on the same table, wouldn't it?
Moroboshi's official website (https://www.greenonthetable.com/profile-top)
In the End

When we think of a party scene, we tend to think of cake and other gorgeous western sweets. That's why I dare you to bring some Japanese sweets! Japanese sweets here…! It's good to be surprised with something new and fresh. It would be cooler if you can select a higher grade of Japanese sweets instead of the usual ones.
It's easy to overlook this, but if you look around, you'll see that there are many wonderful Japanese sweets available. The shapes, colors, and gorgeousness actually go well with events.
For your next table set, you'll want to choose Japanese sweets that are not only delicious but will also brightly decorate the venue.