Tokyo Bijin Project members had a big impact on Tokyo / China Film Week!
2019.11.11
Hello! I 'm Fukuda, a Tokyo Bijin Project member.
"2019 Tokyo Chinese Film Week" was held in Tokyo during the period from October 24th to October 29th.
As the last main event, "2019 Tokyo China Film Week Closing Ceremony & Gold Crane Award Ceremony" was held on October 29th.
For the purpose of further development of the Japan-China Film Festival, this event is a major award for film works and directors, actors, actresses, etc. that contribute to the cultural exchange between Japan and China.
This time, I left the attendance work for this event.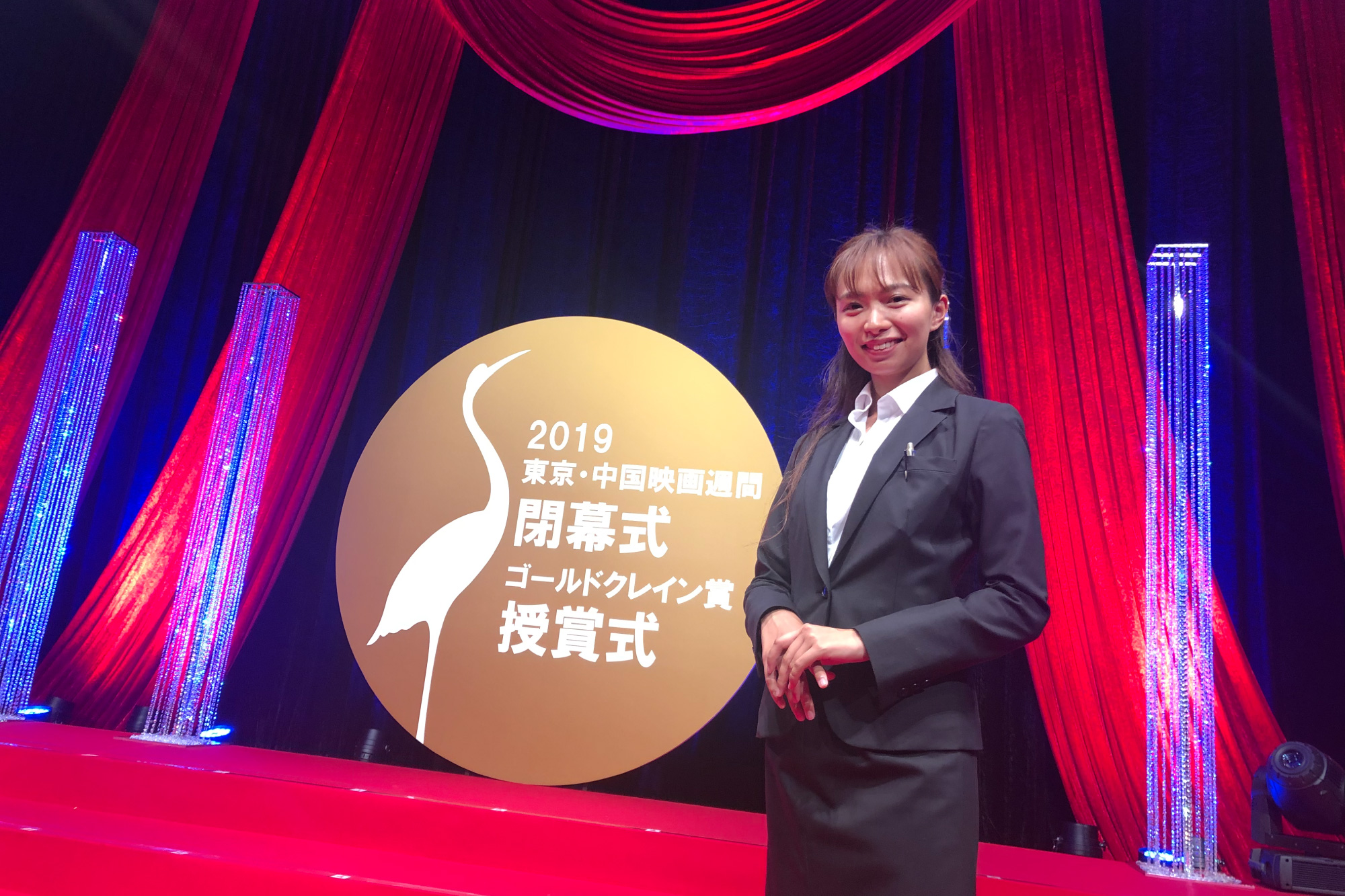 My role is presenter assistance and guest attendance when awarding certificates.
Gorgeous guests from Japan and China participated in the event, including singer Judy Ong, Cabinet Office Special Mission Minister Satsuki Katayama, and actor Souta Fukushi.
I was very nervous in front of a gorgeous guest, but as a member of the Tokyo Bijin Project, I attended with a heart of hospitality.
Even if it was not in the script, we were able to reach out to the guests on the stairs, guide them to the standing position of the stage, and behaved so that the guests could participate in the event comfortably according to the situation at that time.
I would like to continue to be involved in many events and deliver hospitality through Tokyo Bijin Project!