Up your sensibility with online galleries!
2020.05.28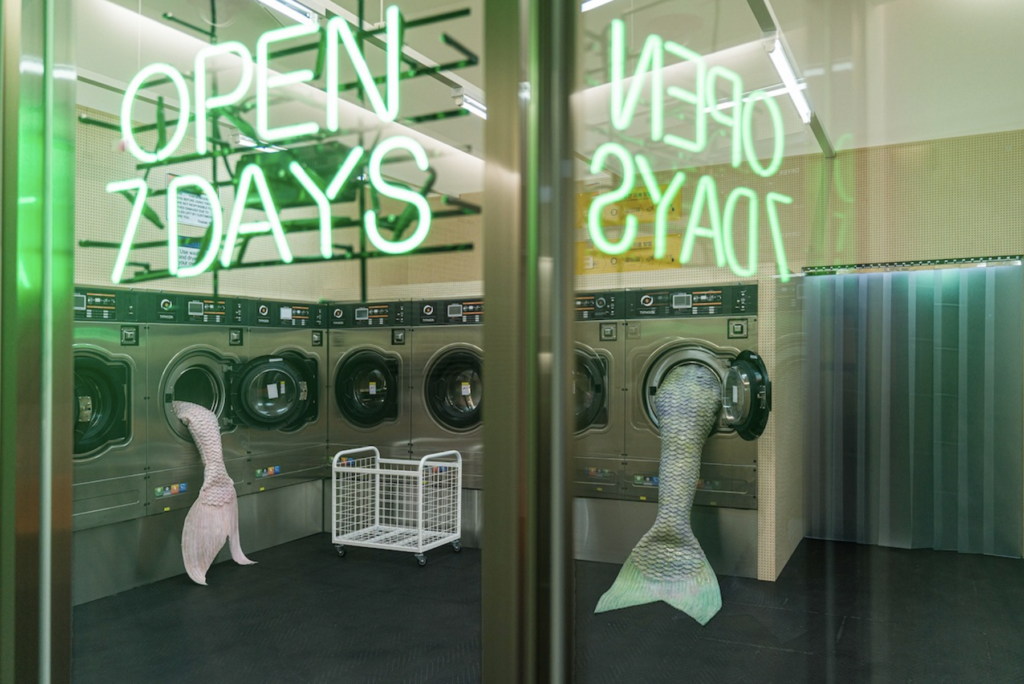 Learn how to create space from art!
How are you all doing? My name is Miyanaga.
One of the most important points in the production of an event is the space that draws the visitors. If we can create such an exciting worldview that makes people's hearts dance naturally when they visit, they will enjoy the event twice or three times as much.
Recommended exhibitions in a unique space
After "fashion shows" and "major events", "museums" cannot be excluded as a source of ideas for creating spaces. In recent years, the art scene has been rapidly moving to online under the influence of COVID-19. So, this time, we'd like to focus on the "interesting space" exhibitions that you can enjoy online!
ZERO IS INFINITY "Zero" and Yayoi Kusama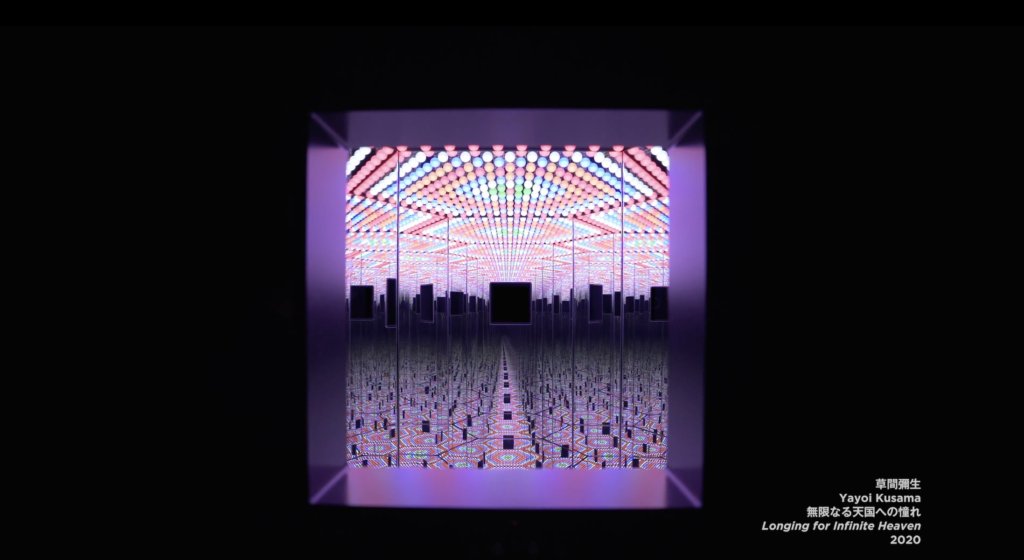 From the official website of Yayoi Kusama Museum of Art
The Yayoi Kusama Museum of Art, which was temporarily closed until May 27, is now open to the public online for a limited time. The exhibition was the first group exhibition at the same museum, and as a unique exhibition that retained Yayoi Kusama's usual charm, it was attracting a great deal of attention in the art scene.
ZERO is an avant-garde art network born in Europe at the end of the 1950s. This ZERO was quite a pivotal figure in the European art scene at that time. The tension grows as the countdown to the launch of the rocket progresses, and at the moment of 0, you gasp for something dramatic to happen next. The German artist unit, whose sense of taste explodes even with a single name, has had a relationship with Yayoi Kusama, who has been active in New York since the 1960s.
In this special exhibition, Kusama's works that resonate with ZERO are on display. In the exhibition space, there are many expressions using mirrors and lighting devices, and some of them suddenly move with mechanical devices. Unlike the usual way of displaying works of art, this exhibition uses the method of "environmental art," which is the idea that the work is a work of art, including the environment in which the viewer enters into the work. The new work for this exhibition, "Longing for an Infinite Heaven," is a must-see for inspiration to create a space. The interweaving of light makes you forget about the real world…
There's a lot to learn from the immersive worldview of top-notch artists.
The stage is the display "The City Plan Not Built".
The stage is "kudan house", a renovation of the former Yamaguchi Mankichi residence, a nationally registered tangible cultural property, located in Kudan, Tokyo.
What we are doing here is a completely new approach, an online art salon that allows people to experience art remotely. This exhibition will explore the possibility of the intersection of art and city planning with works under the theme of "urban planning without creation.
Now that digital communication is rapidly advancing due to the corona crisis, existing values and social systems are changing drastically for the after-corona world, including face-to-face values. This online salon expresses such things through art. The art director is gallerist Hitomi Yoshii, and the guests include the photographer Kishin Shinoyama and other big names! Other professionals from the fields of technology, architecture, and entertainment will also take the stage to think about the future of the city. The highlight of the event is that in addition to talk sessions and other venue movie distribution, there will be DJs and live music. There are also new initiatives to give viewers a sense of exclusivity, such as offering online tours of the museum for just one pair per hour.
The limited space of a PC or a smartphone becomes a place for discussion and partying that goes beyond visual and auditory. We should be able to learn how to use our limited screen space well from this effort.
No Space, Just A Place" as expressed by Gucci
No Space, Just A Place, a Gucci-led art project that is also available for online viewing, is now underway.
Gucci… is that Gucci?
Yes, that's right, that Gucci. But why is it being held in Korea and not in Italy? That's because Korea's use of space is interesting on a global scale.
Since the 1990s, up-and-coming artists in Korea have been working on experimental projects in so-called unique venues such as lofts and warehouses. This trend has been carried over to the contemporary art scene and is now spreading across a wide range of genres, including fashion and music, as well as art.
The theme of this exhibition is "free self-expression that transcends genre and gender. Seoul is the perfect soil for this exhibition, where a variety of people and genres have been mixed in a single space and new things have been born. The exhibition also features an independent art space in Korea. Ten unique spaces, including the Audio Visual Pavilion and Hapjungjigu, a contemporary art gallery, will appear within the Daelim Art Museum's exhibition space.
Bonus: google arts and culture if you want to enjoy masterpieces
So far, we've focused on space, but finally, we're going to introduce GOOGL Arts and Culture for those who want to enjoy the work itself.
When you think of online museums, the first one to come to mind is Google Arts and Culture, an innovative online museum that allows you to navigate through the museum using Google's Street View, which became quite a hot topic in the art scene upon its launch. The participating museums include the Metropolitan Museum of Art, MoMA, the Van Gogh Museum, the National Gallery of Amsterdam, the Musée d'Orsay in Paris, and the National Gallery in London.
There are so many different ways to enjoy it. You can see tens of thousands of works of art up close and personal, or you can even take a guided tour of some of them. In addition, the Street View Gallery allows visitors to stroll freely around the museum while aiming for the work of their choice, and the VR content using 360-degree video allows for a realistic experience.
To be honest, online is not as powerful as watching it in person. But there is so much to learn depending on how you use it that you can zoom in on famous paintings and read explanations without worrying about time.
Did you like it? For better or worse, you can appreciate art online because of the effects of the Corona crisis. It's time to get some space-making tips from the art you can enjoy online!