What is the Essence of Internal Communication by Events?
2020.01.21
Hello!
The season for job hunting is approaching.
Are not many people busy with corporate research?
Today, I would like to tell about one of the important points of GP, "real communication", for new graduates and those who want to change jobs.
The event industry focuses on actual communication.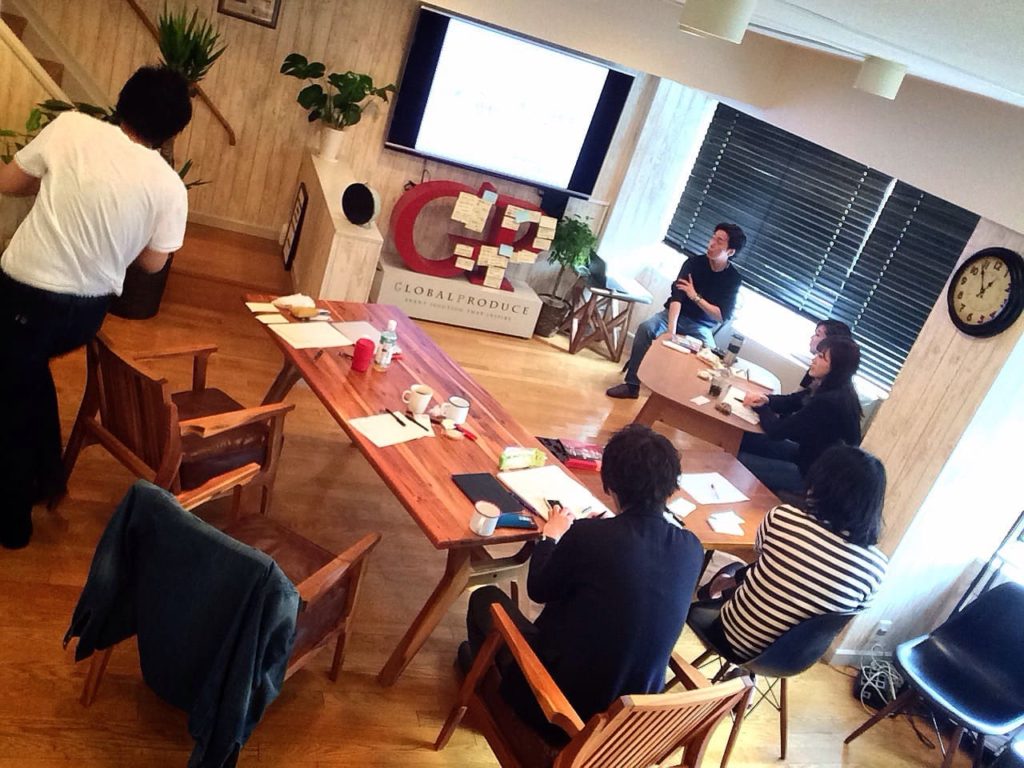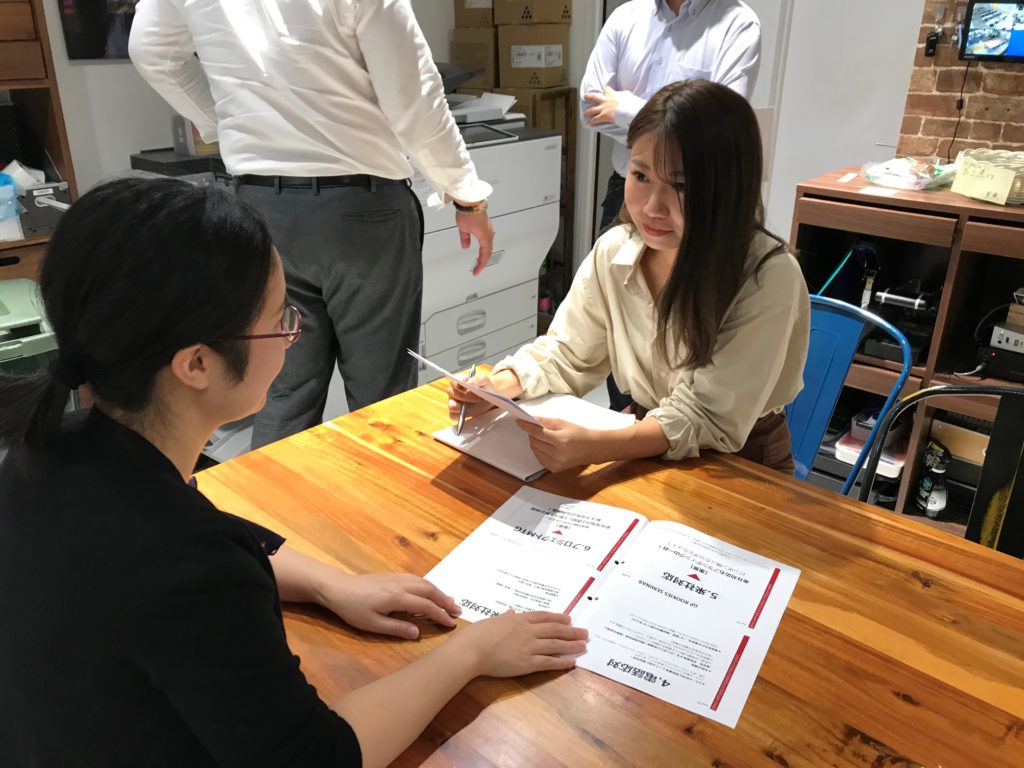 First of all, the event industry is an industry where real communication is very important.
Real communication, that is, face-to-face interaction.
At GP, we meet face-to-face to create one event, and we will contact you immediately if you have any concerns.
In particular, as an event producer, we oversee the event, so it's important to build a relationship of trust with all the people involved and create a state of openness.
Nowadays, not only character-based exchanges such as e-mail and LINE, but also the technology of " looking at the other person's face and talking while away " using Skype and Zoom are commonplace, but in building a trusting relationship It is very effective to "actually be in the same place and talk face-to-face".
Keep in touch and communicate with each other to achieve the goal of "real".
This is a must-have for any event.
GP also values ​​internal communication!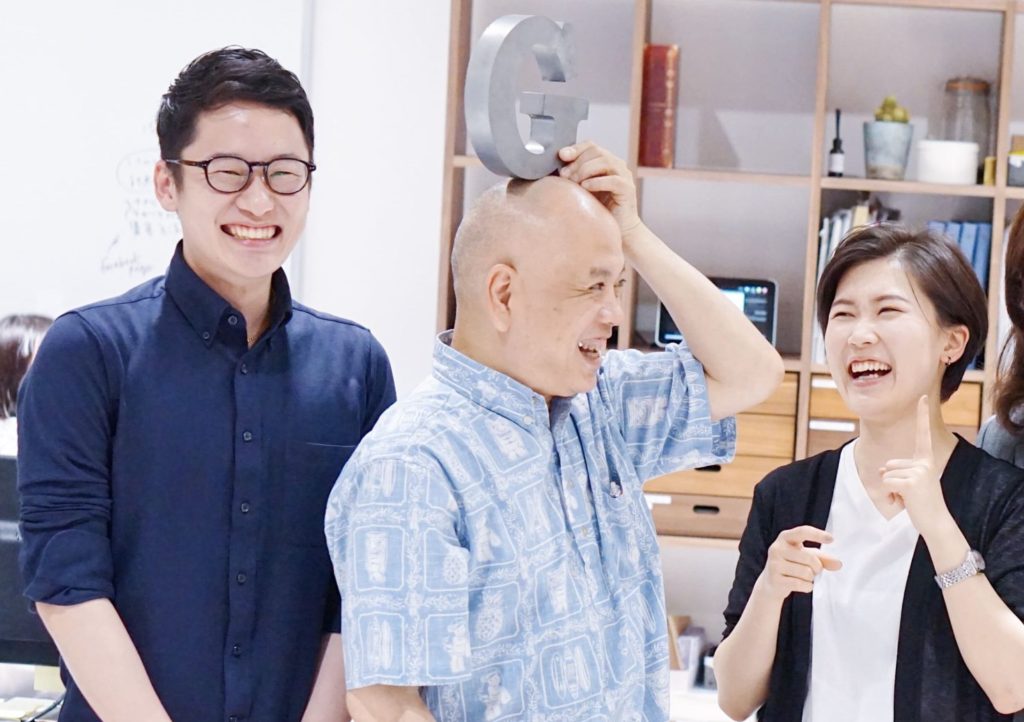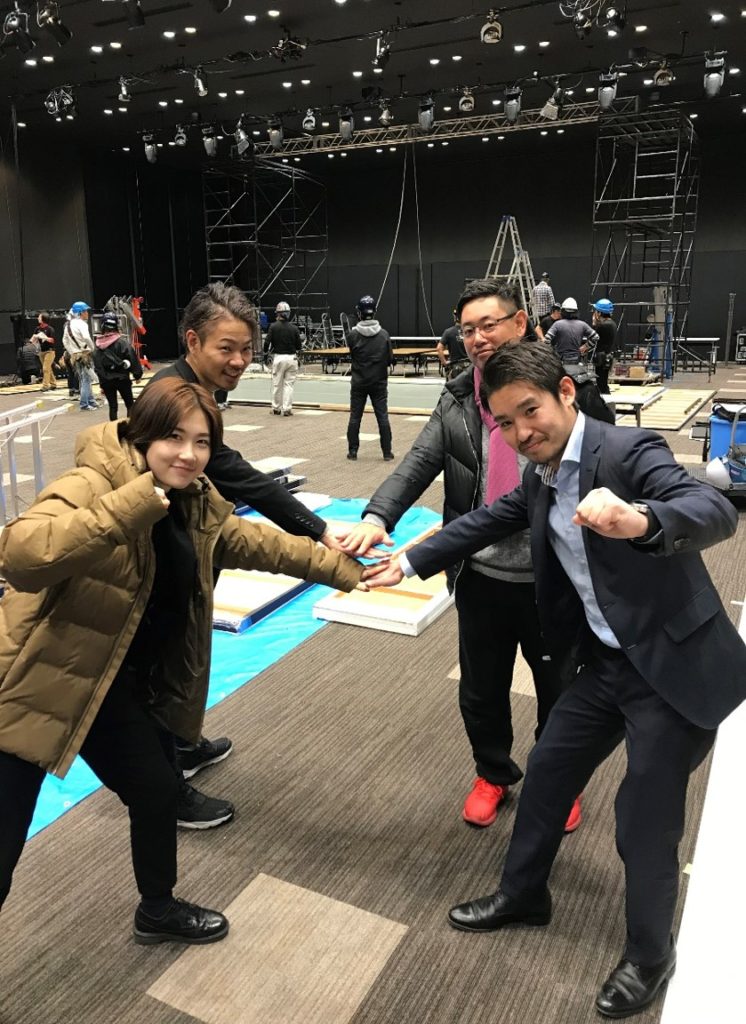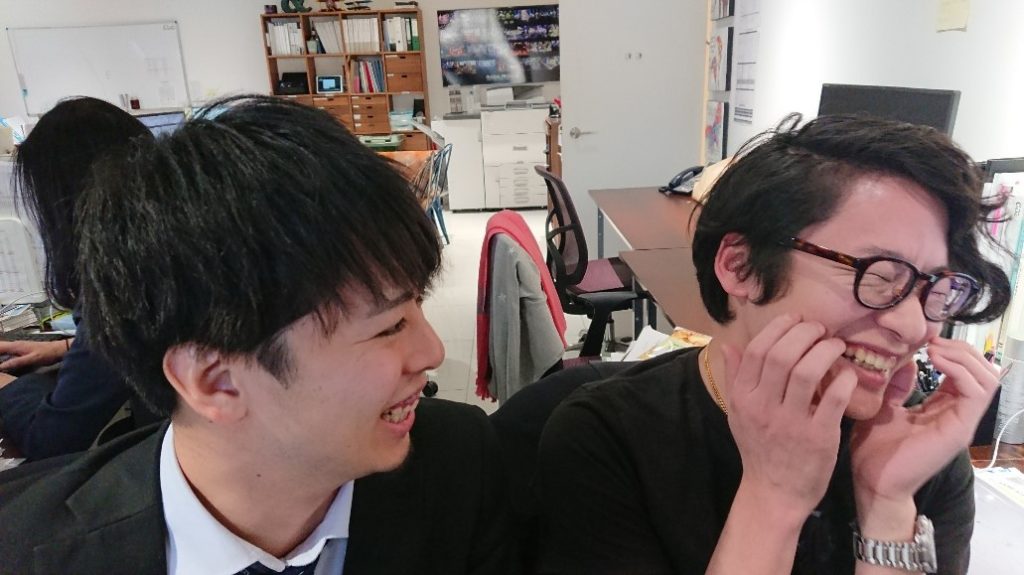 Of course, close communication is not just with the outside world. In the company, we talk to each other on a regular basis, talking with each other's faces.
Events cannot be created alone. Unity is the most important rule.
In particular, GP is a team system, so communication within the team is essential.
It is important to listen if you do not understand!
Of course, we talk positively with people from other teams.
And above all,
Kouhata is always at the forefront of internal communication.
"Oh, that's good!"
"Everything is OK?"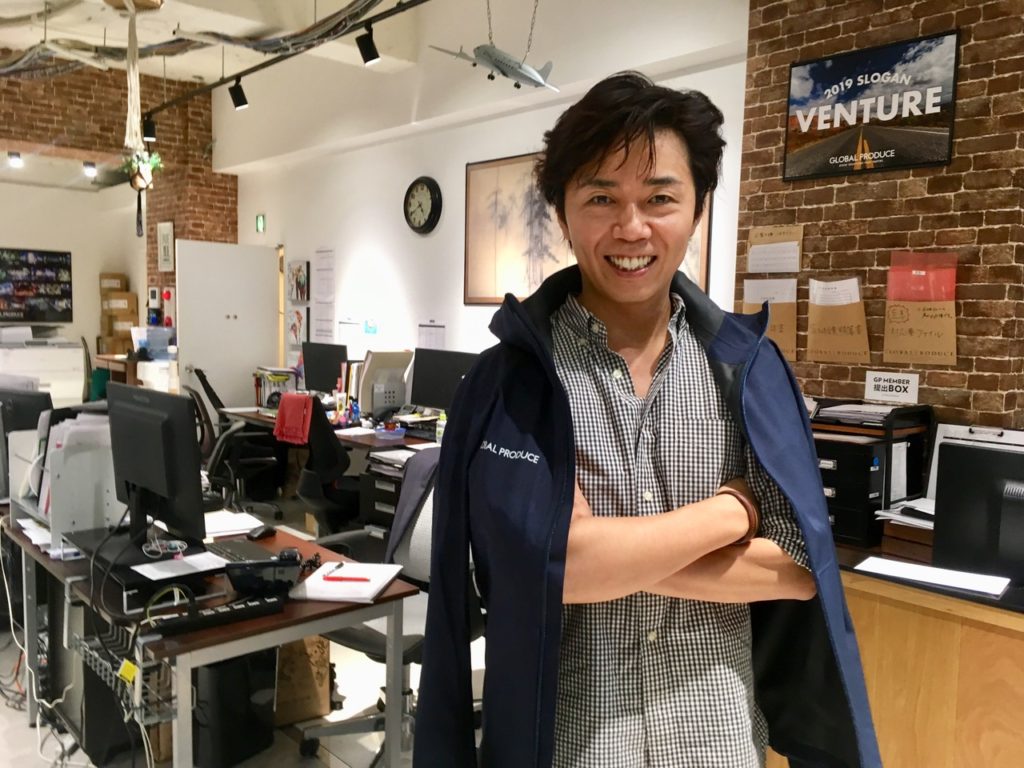 There is no day when we can't hear him.
Sometimes you can get snacks (haha)
A secret social venue for the GP?
Yes Yes!
That is here!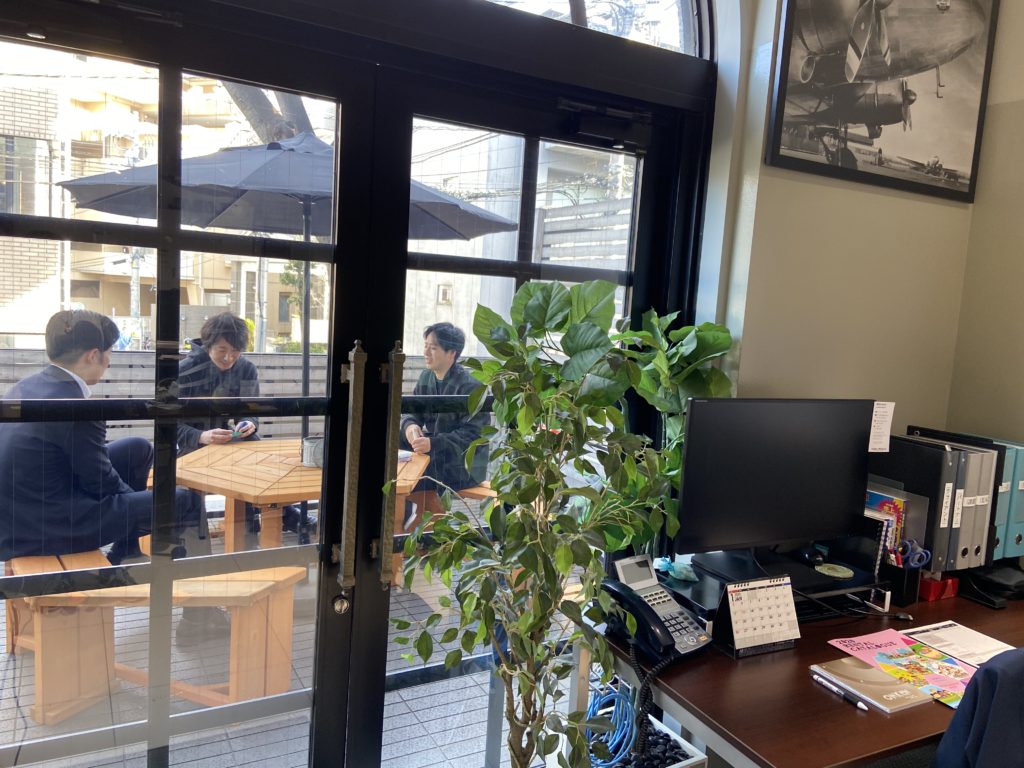 Smoking area on the terrace.
This smoking area is a valuable place to talk and exchange information across teams while smoking.
I don't smoke, so I don't know exactly what is being exchanged …
Maybe it's nice to join there to get some tips for work.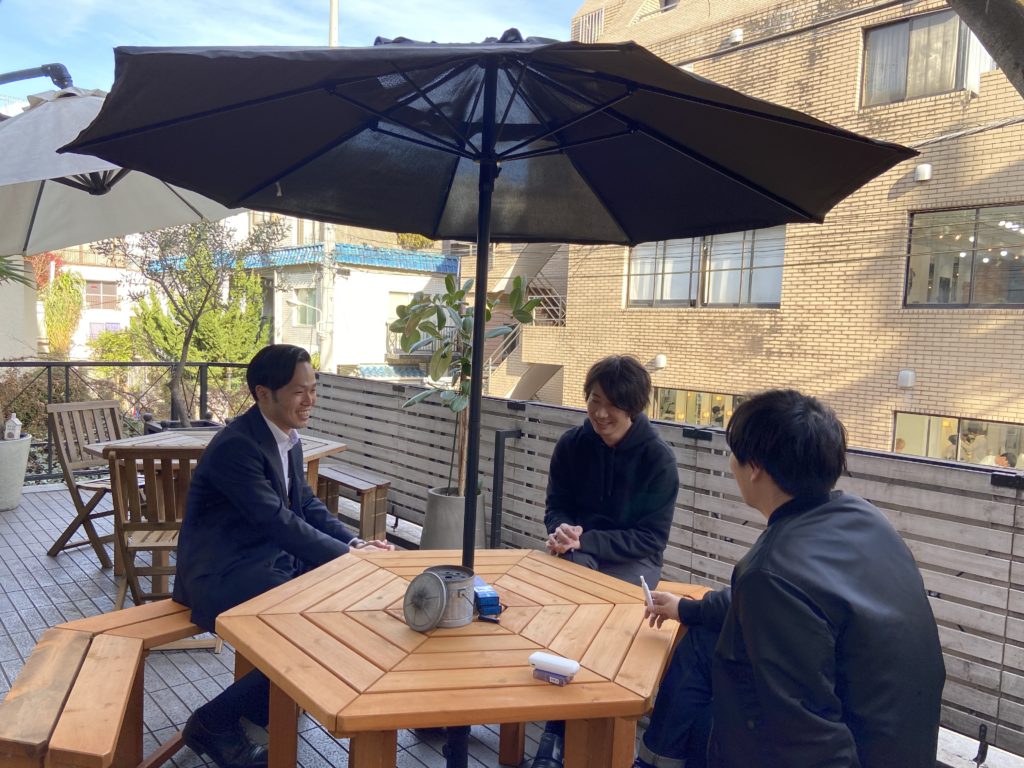 An event is a place for real communication.
Almost all the events that GP deals with are real events with "real".
For only one production, everyone involved will do their best to excite.
We will move people's hearts through real-life experiences.
An event is also a great place for real communication.
Of course, at work, both email and telephone are fully operational, but the strong feeling of real communication may also be a feature of the event industry.
If you are good at face-to-face real communication, if you want to do one thing while consulting face to face, please pay attention to the event industry!