Galaxy & teamLab: Catching and Collecting in the Sacred Forest
2023.05.01
Hi, this is Karen from GP.
I went to Galaxy & teamLab "Catching and Collecting in the Sacred Forest"!  (though a while ago…)
It was a ambiance that I had never experienced before and I learned a lot.
Catching and Collecting in the Sacred Forest
"Catching and Collecting in the Sacred Forest" is a limited-time event currently being held at Galaxy Harajuku.
With the concept of "catch, observe, and release," the main goal of this event is to explore, discover, and catch with one's own body, and to expand one's interest through what one has caught.
The exhibition will be held from Apr 1st (Fri.),2023, with an ending date yet to be determined.
And to our surprise, admission is free!
You can enjoy it at your leisure.
What is the actual content?
Upon entering the venue, each person will be given a Galaxy smartphone.
After receiving an explanation from the attendant, you enter the venue…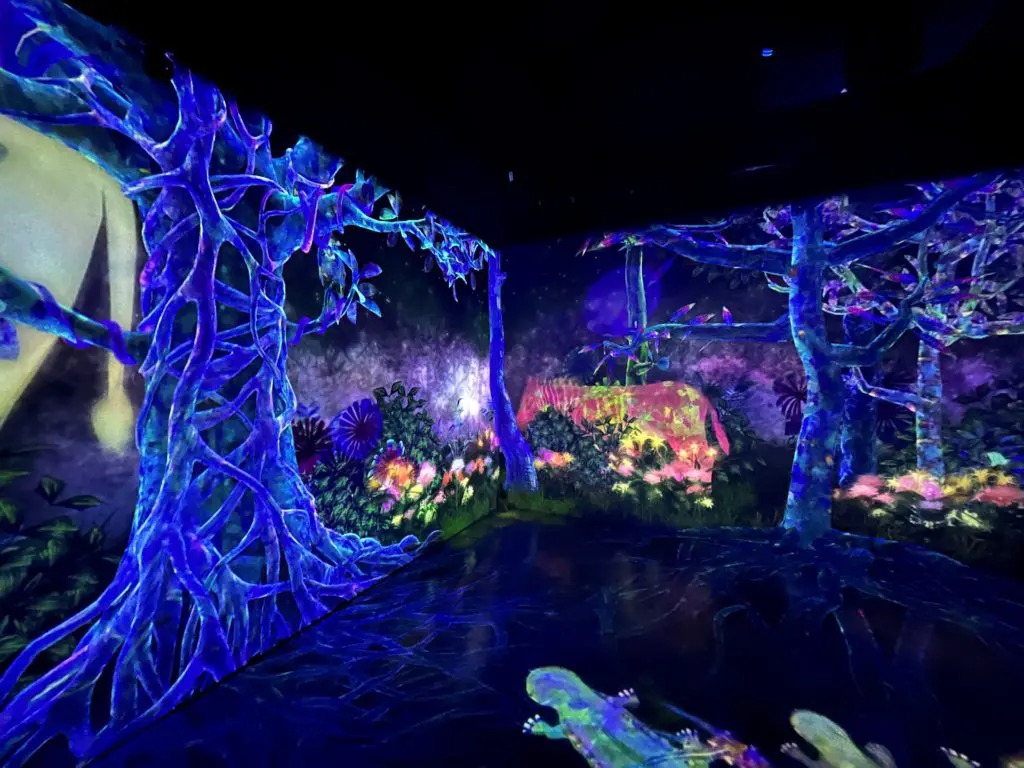 A jungle of light spreads in front of you.
I was overwhelmed by the atmosphere,
And it's really easy and simple to play!
Point the camera on the smartphone toward an animal on the wall, and a bow and arrow will appear.
Aim at the animal and shoot an arrow at it, and you can catch it.
The animals you catch will be registered in a picture book, and you can collect them.
You can carry over this book to the next time you visit the park,
Many visitors come back again and again to complete their collection!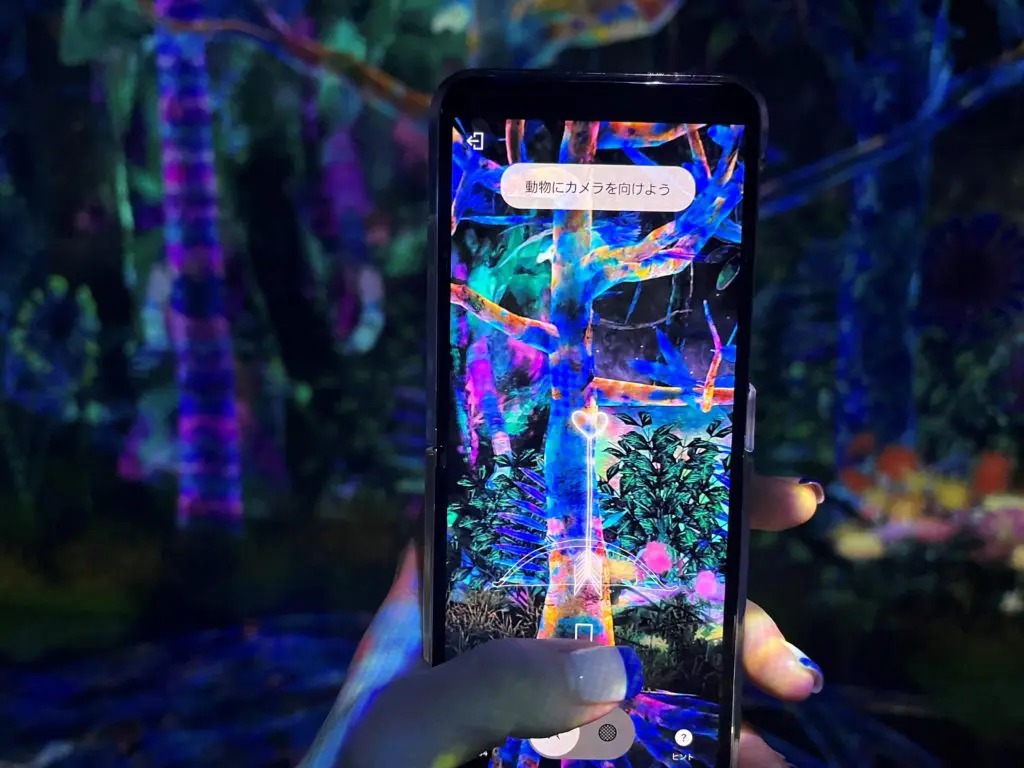 Another thing you can do is catch the animals crawling around on the ground.
By setting up a net on the ground and chasing animals into the net!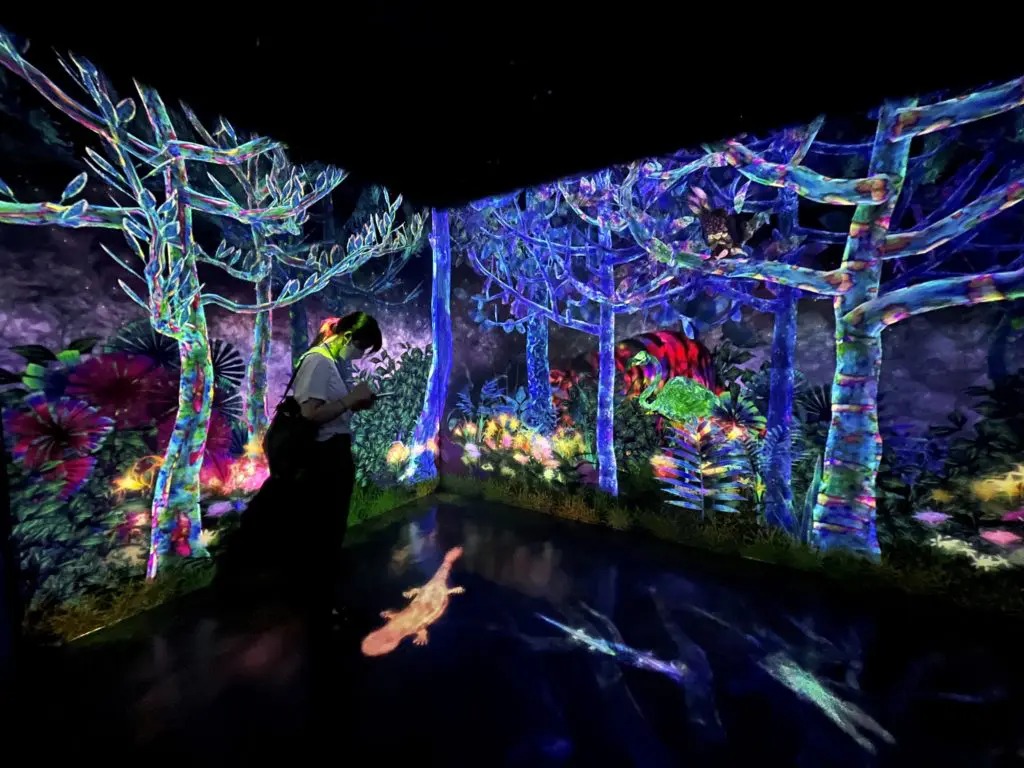 I was surprised to see how our own movements would change the movement of the light animals!
Other services!
There was another service that they provided at the event.
That is, you could have your picture taken!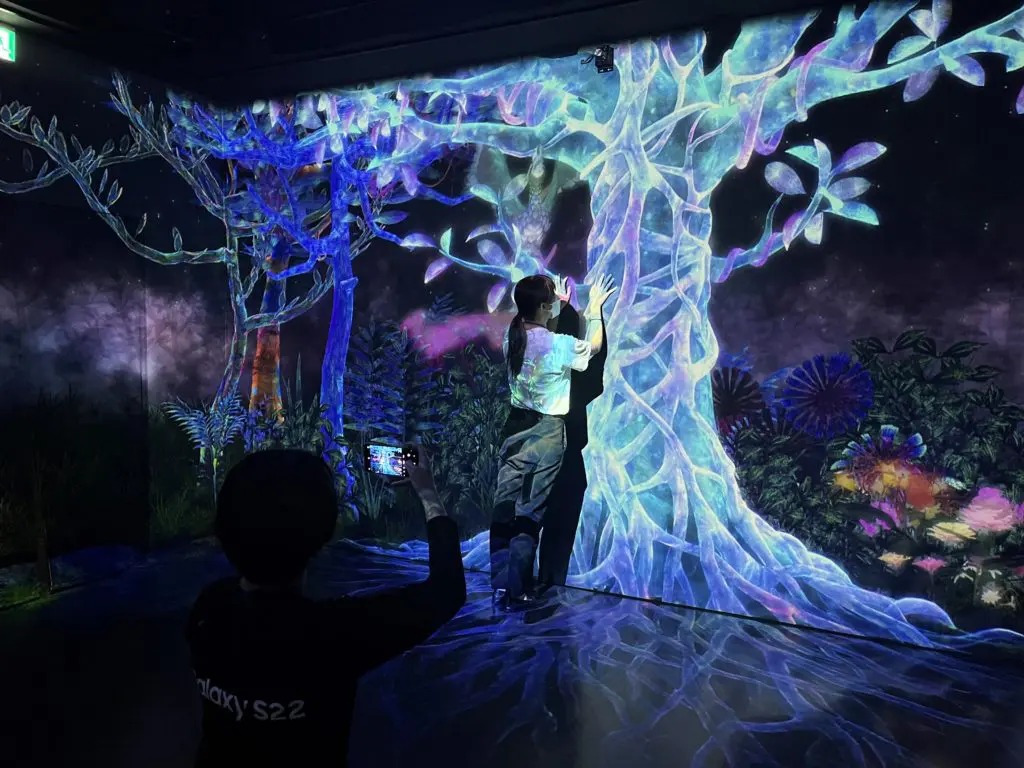 There are event staffs with Galaxy smartphones in the venue, and you can have your picture taken!
And you can get the data of the photos for free on the spot.
The picture quality is very good because it's taken with a Galaxy smartphone.
A great service to archive the memories of everyone who went together.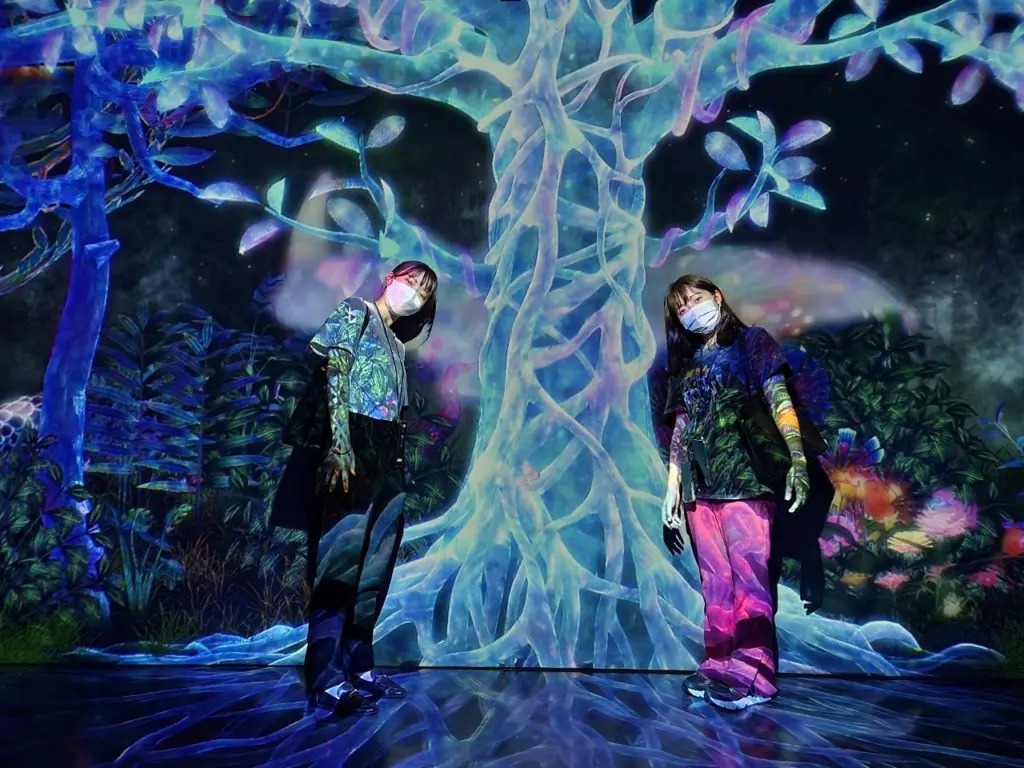 I also had my picture taken with my favorite gorilla!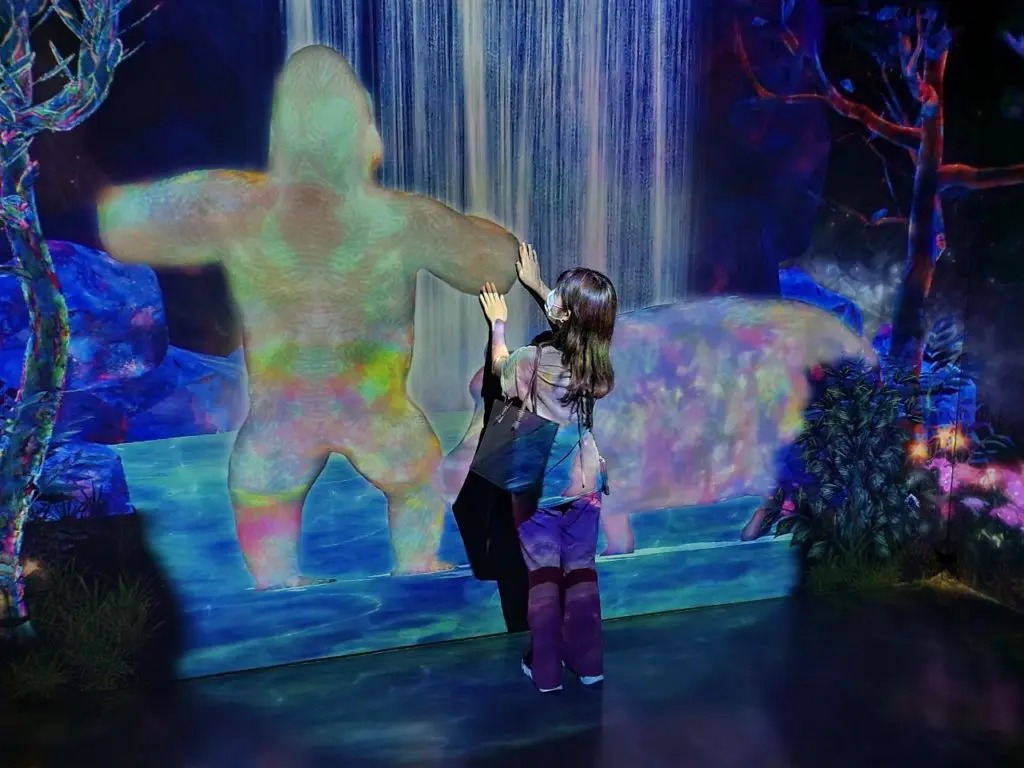 Summary
How was it?
This event is currently being held at Galaxy Harajuku!
It is close to Harajuku station, so please come and visit the spot!