"Harajuku Summer Festival" held at Togo Temple -The coolest summer festival in Tokyo-
2019.08.26
I am Maski Kouhata of GLOBAL PRODUCE.
The other day, "GP Harajuku Summer Festival" at Togo Shrine was successfully completed
I will report.
Thank you to everyone who came.
Did you enjoy?
····It was good! (Lol)
8/23 (Friday) I was worried about the rain from the morning
Before the actual performance, it was possible to hold it in a pleasant summer night.
This time only limited guests
It was planned to be held mainly by our clients.
At the beginning, many people in the surrounding area visited
It was a great success that was surprising.
It was a day when I felt that all Japanese people liked the festival.
The concept this time is "The coolest summer festival in Tokyo"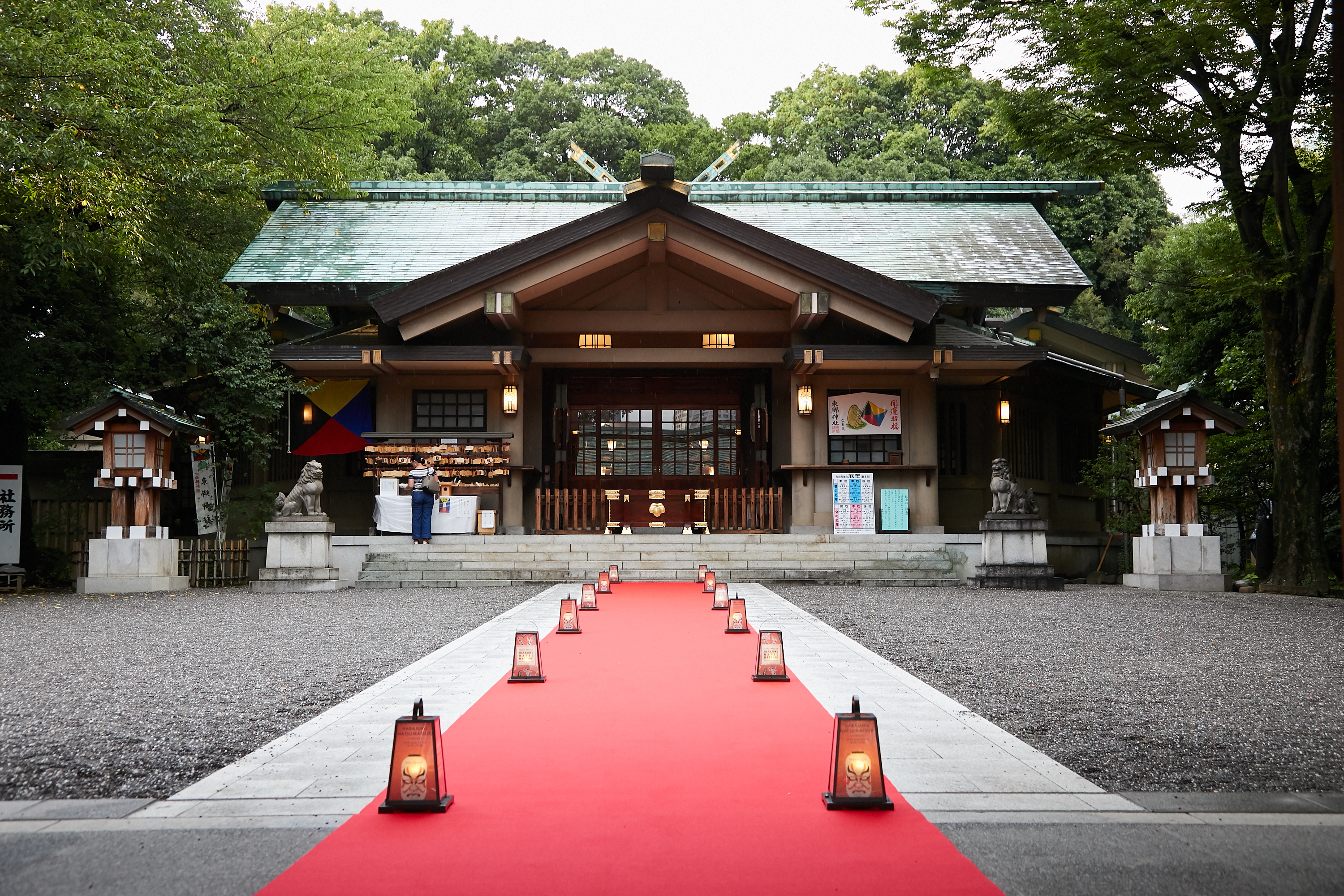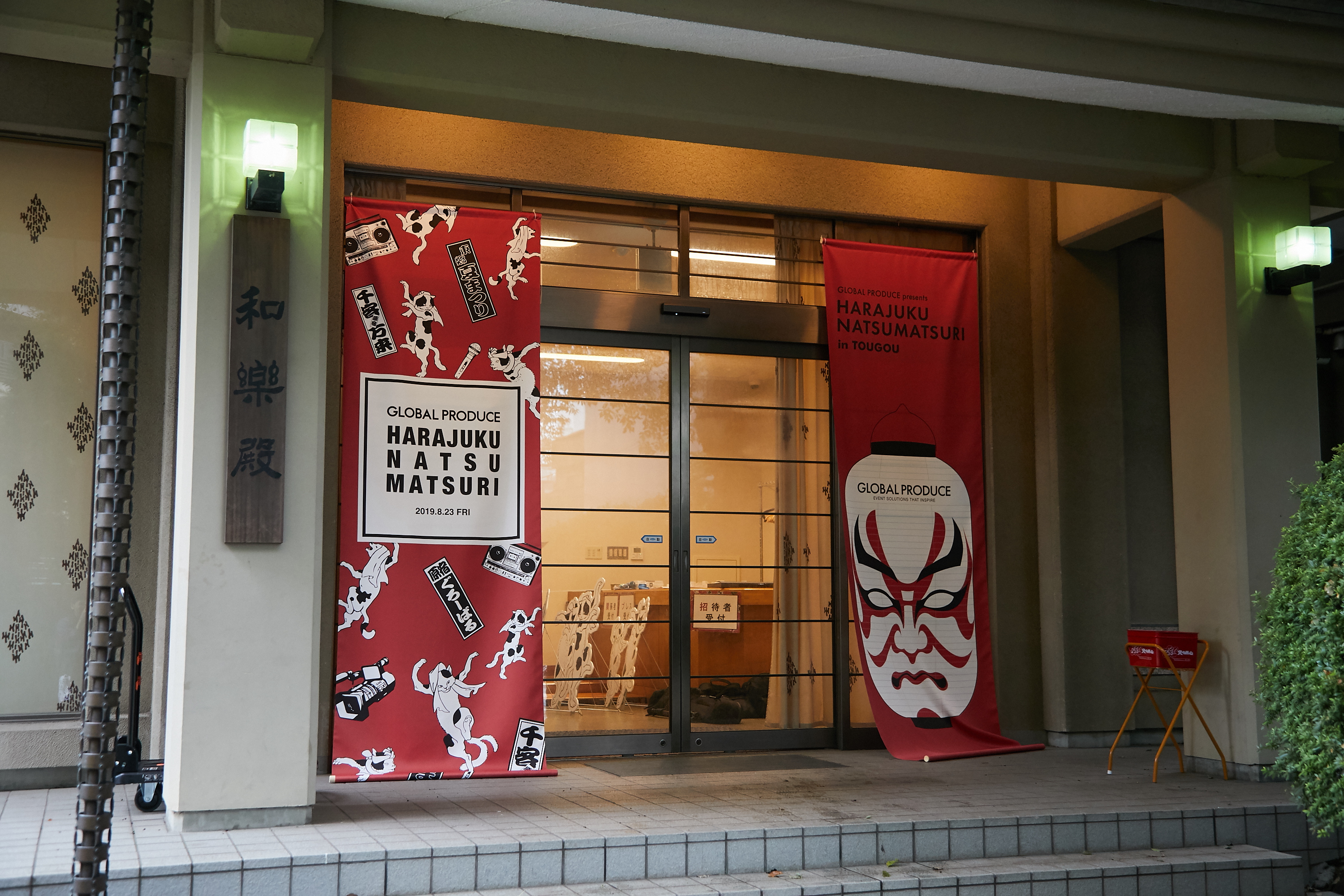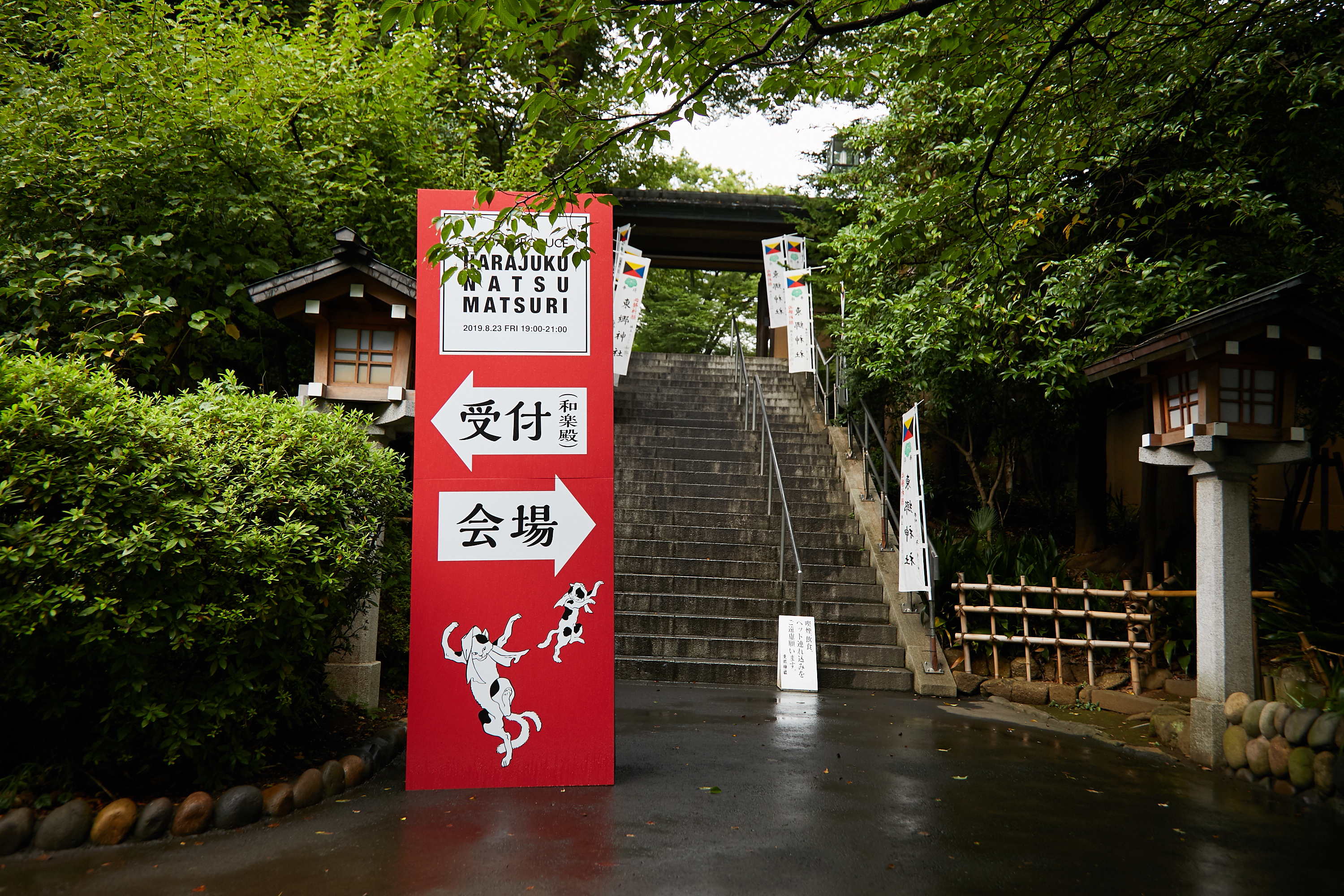 Cats panel welcomes you at the venue. Excellent presence!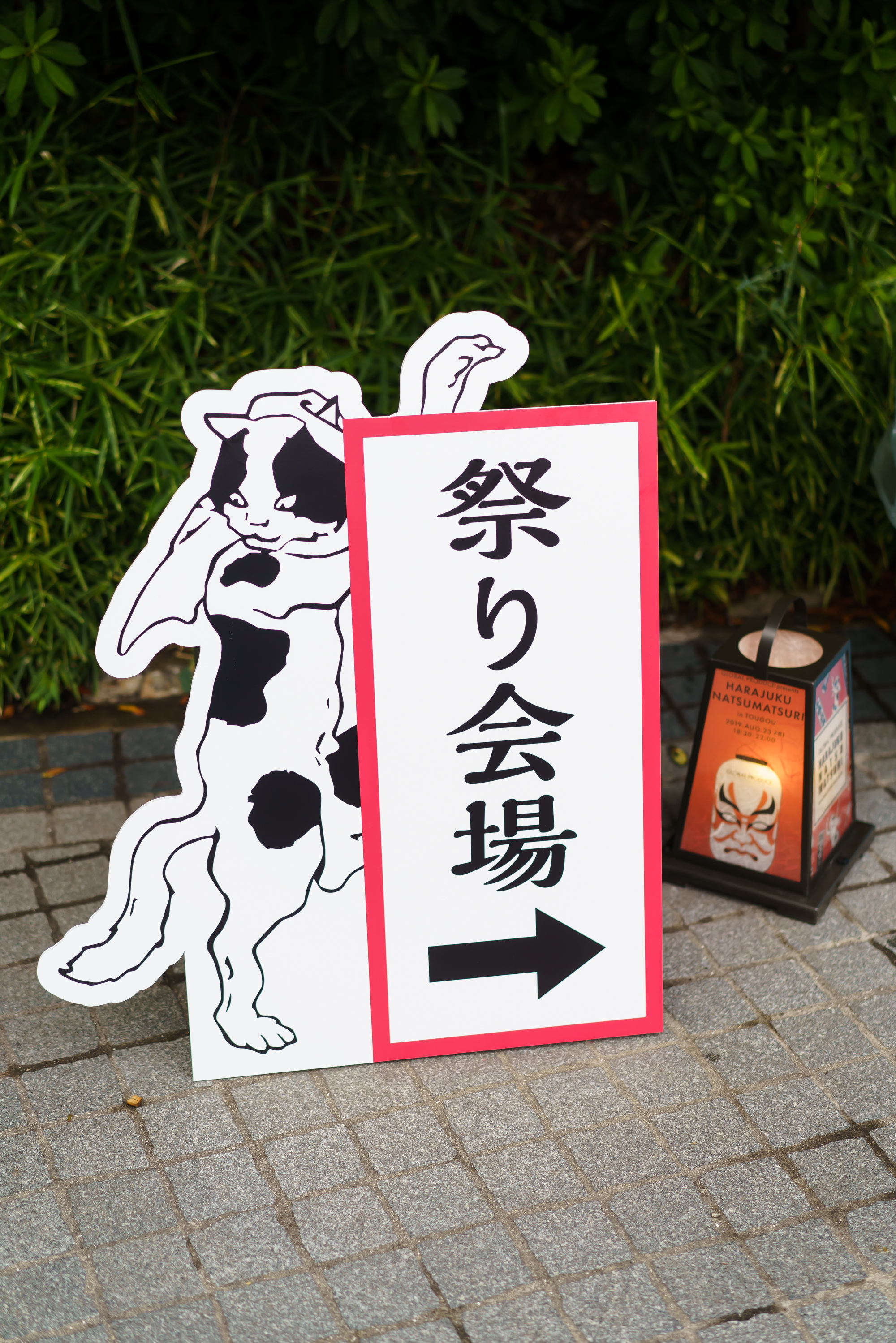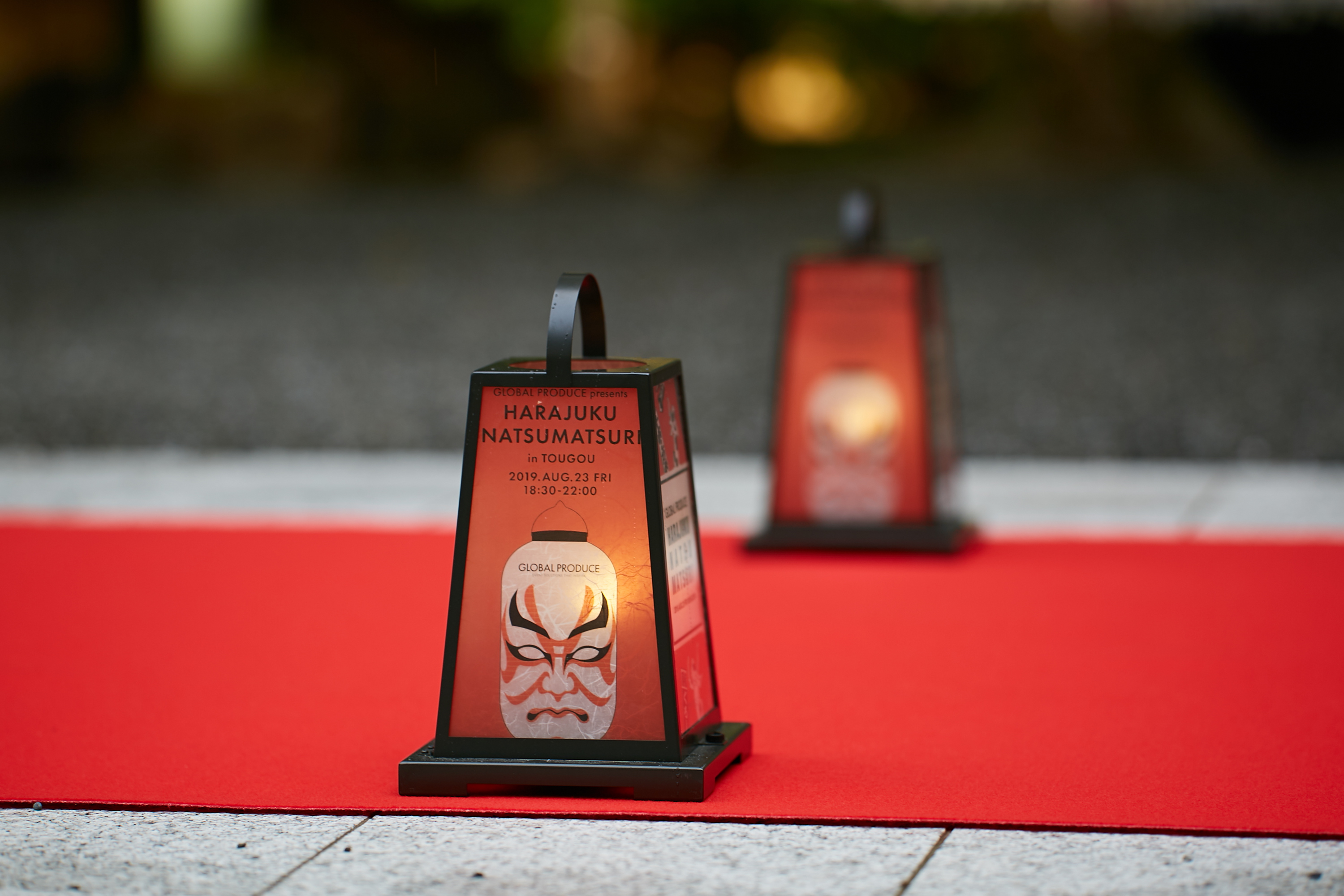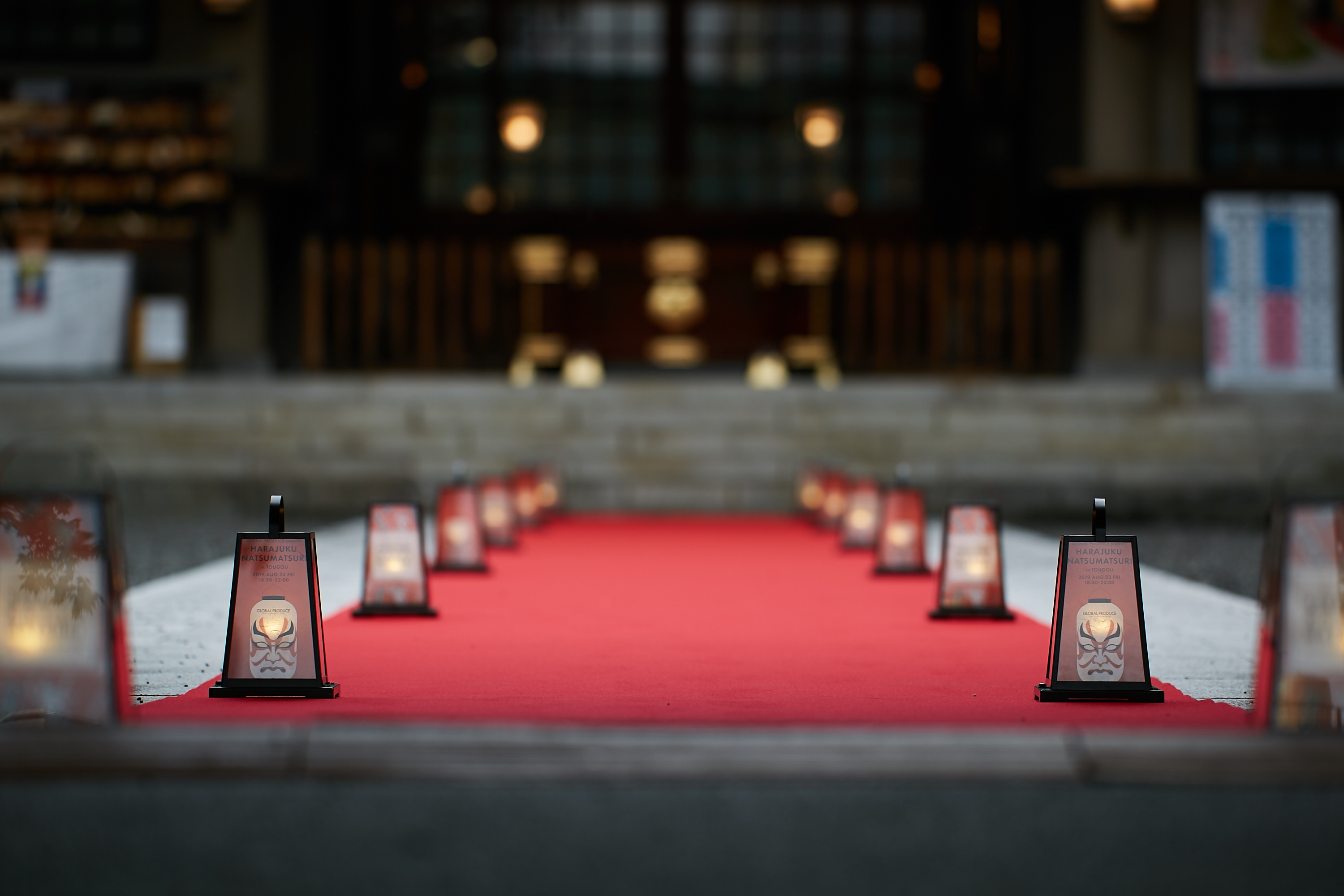 The precincts where GP's original line lights line up.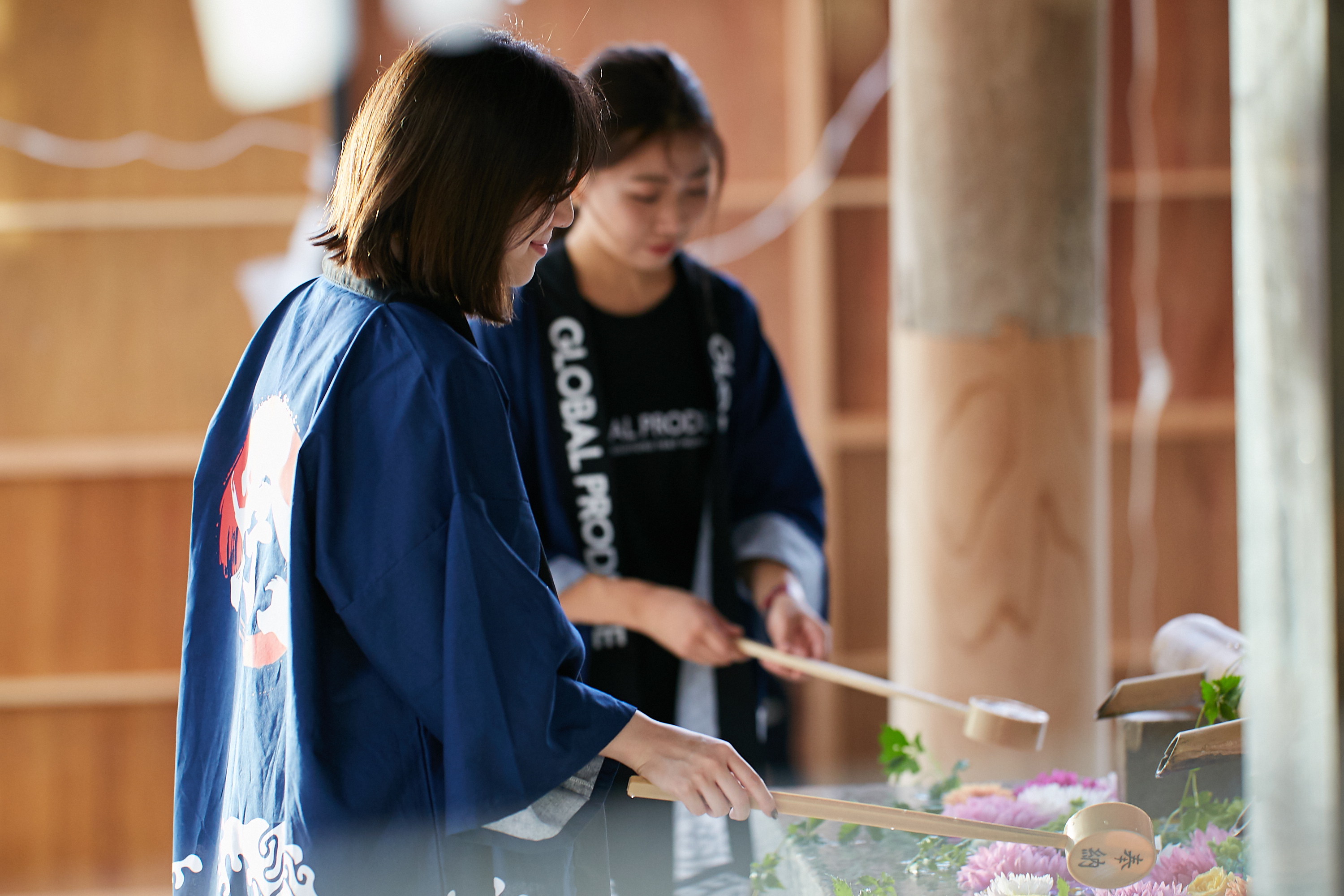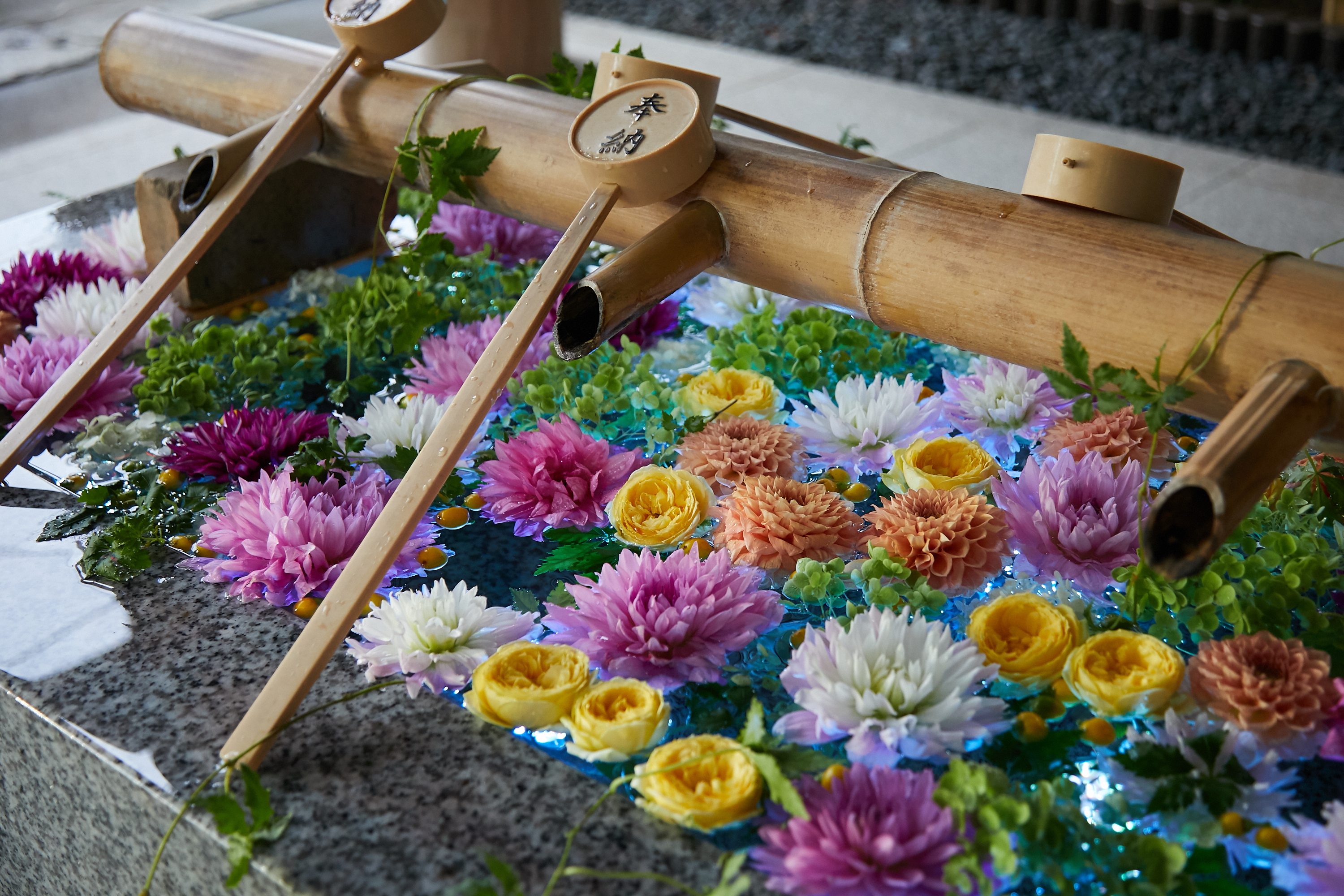 Floating flowers on the water created a fantastic atmosphere.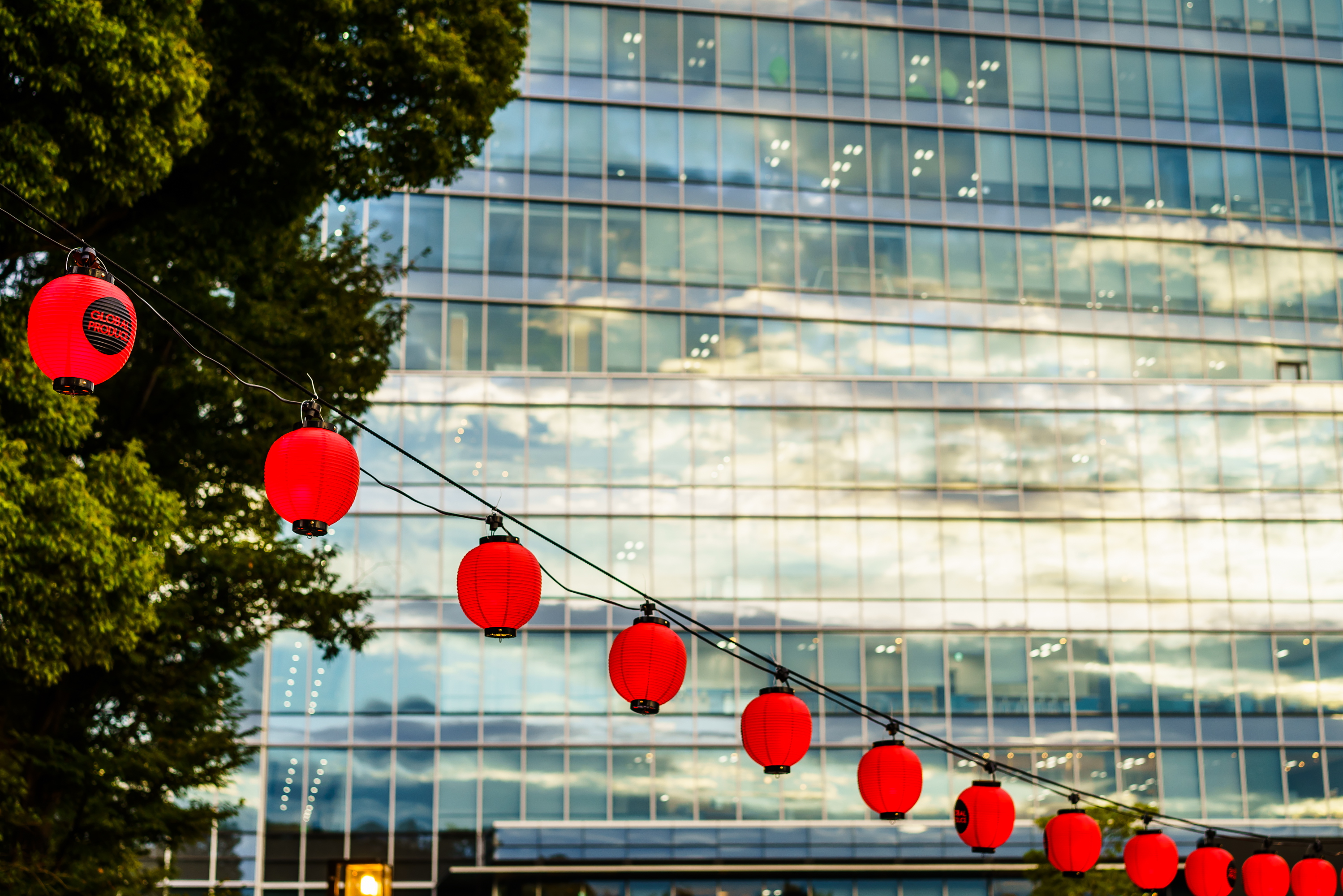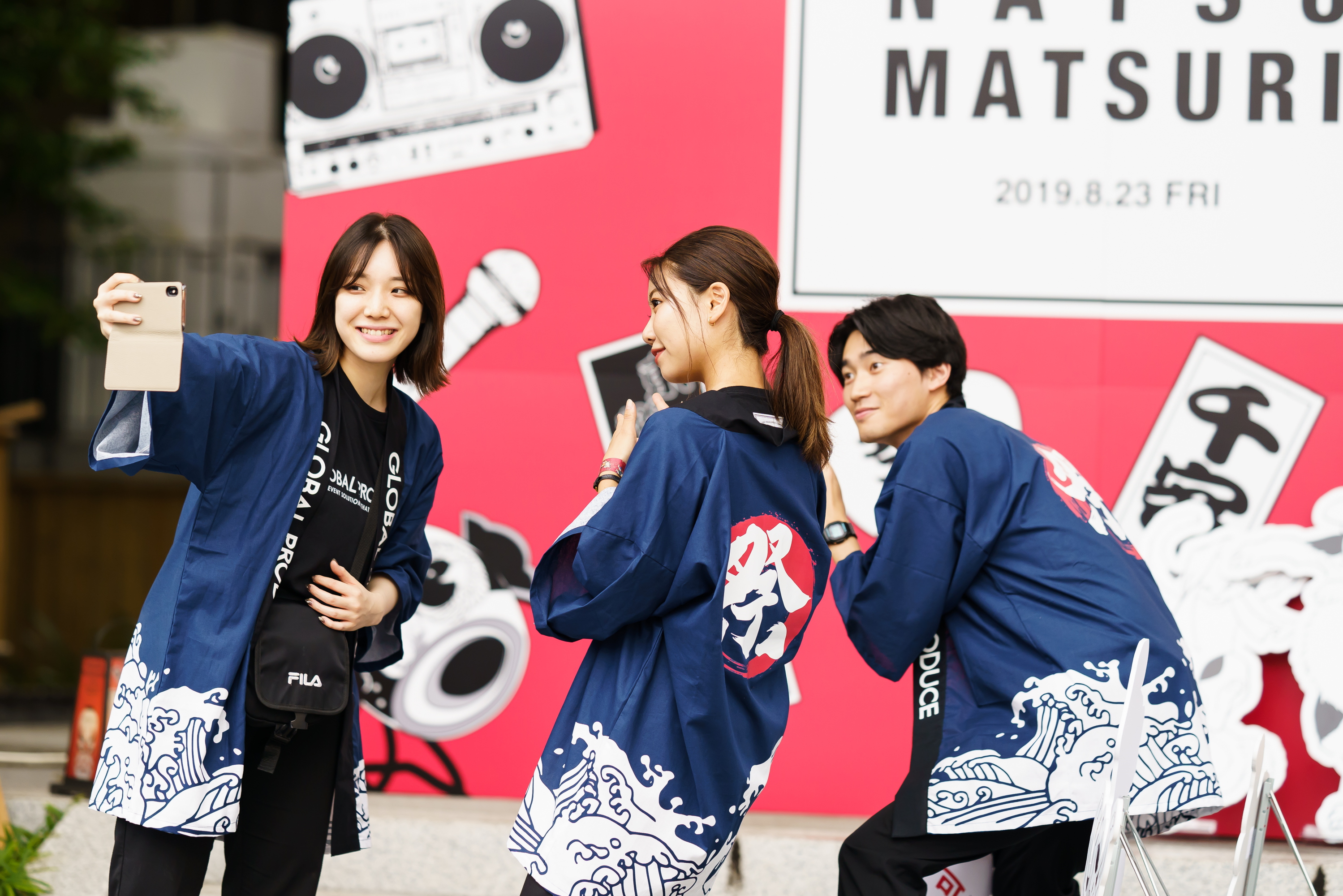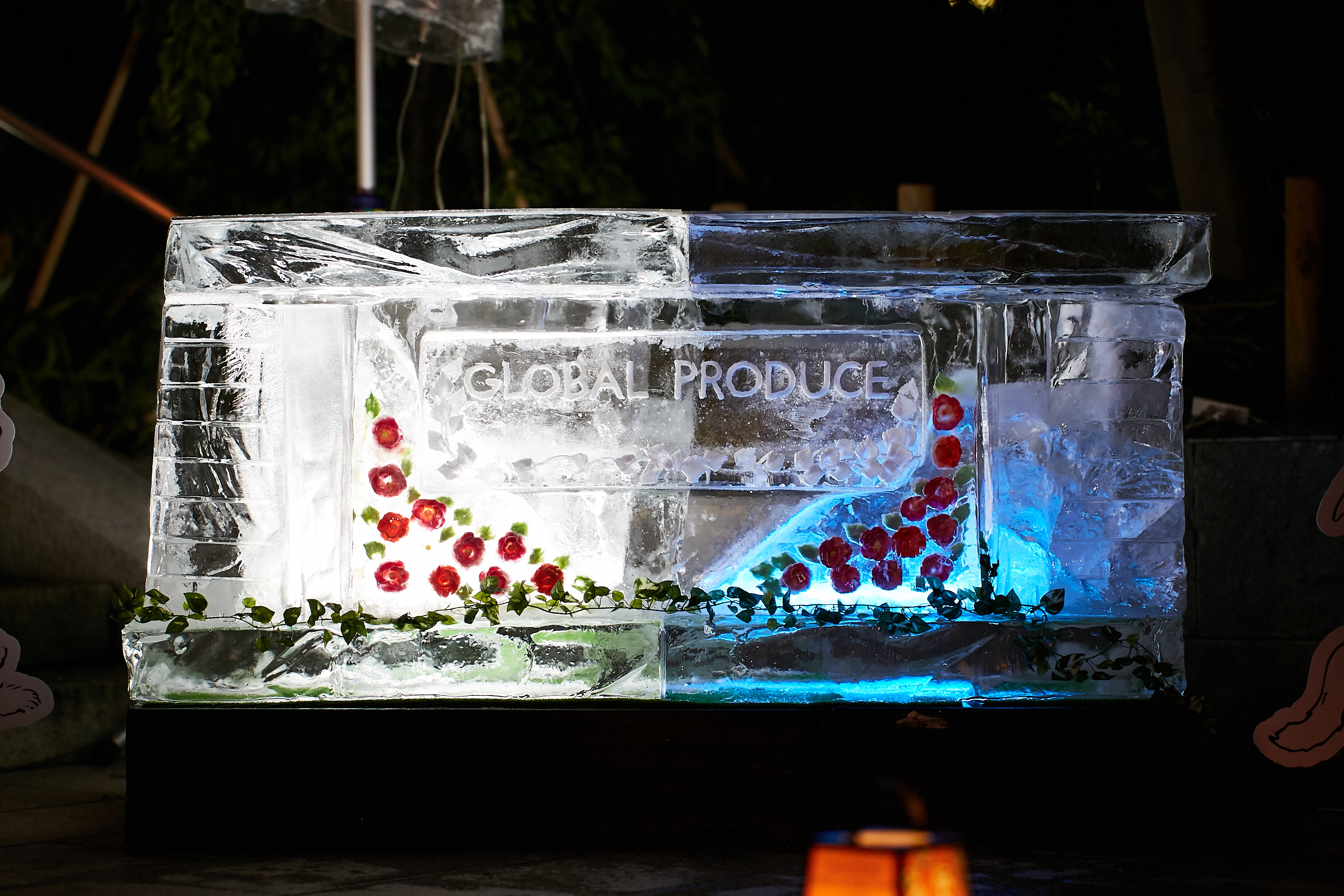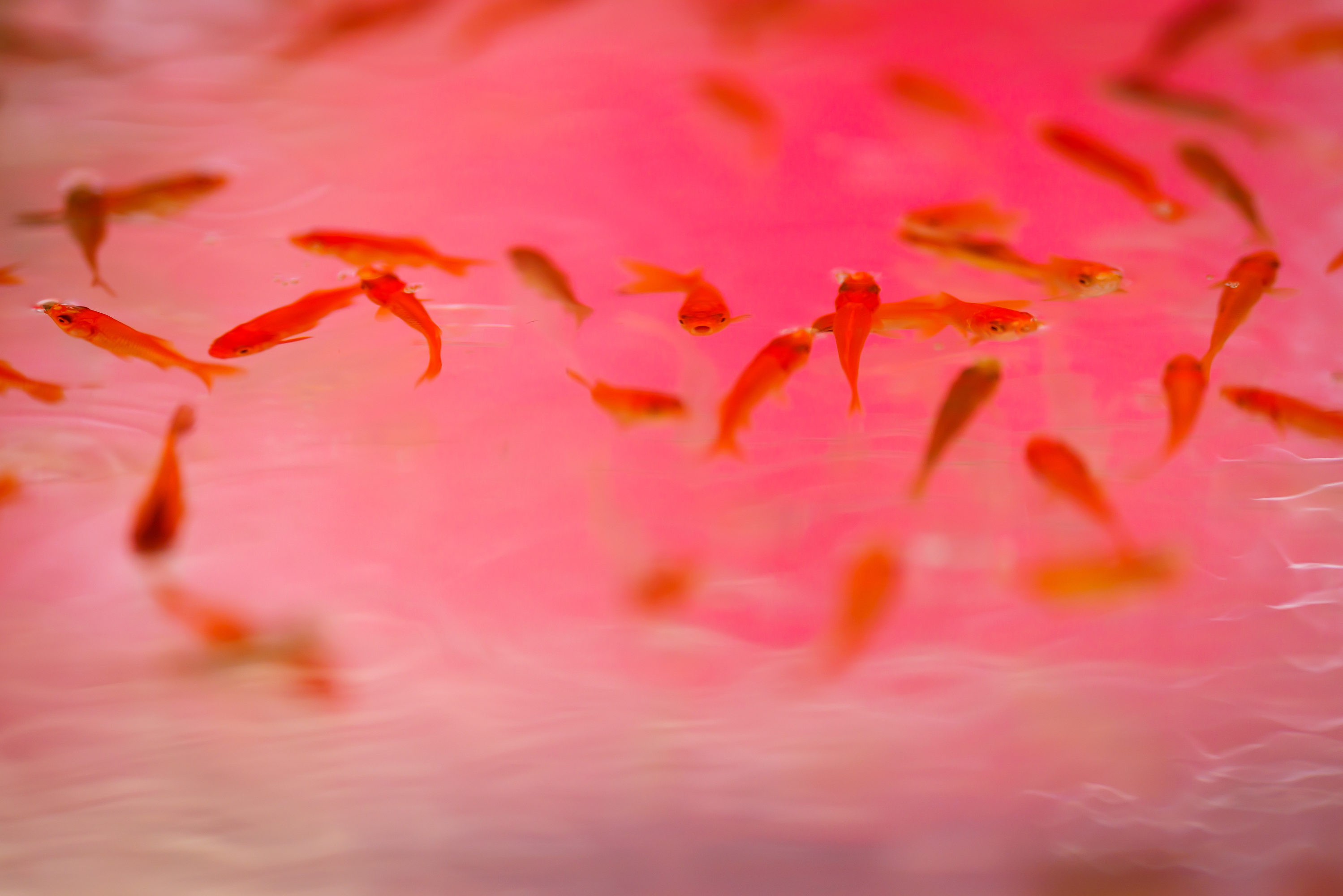 Created a GP-like world view with old-fashioned festival nostalgia and surprising decorations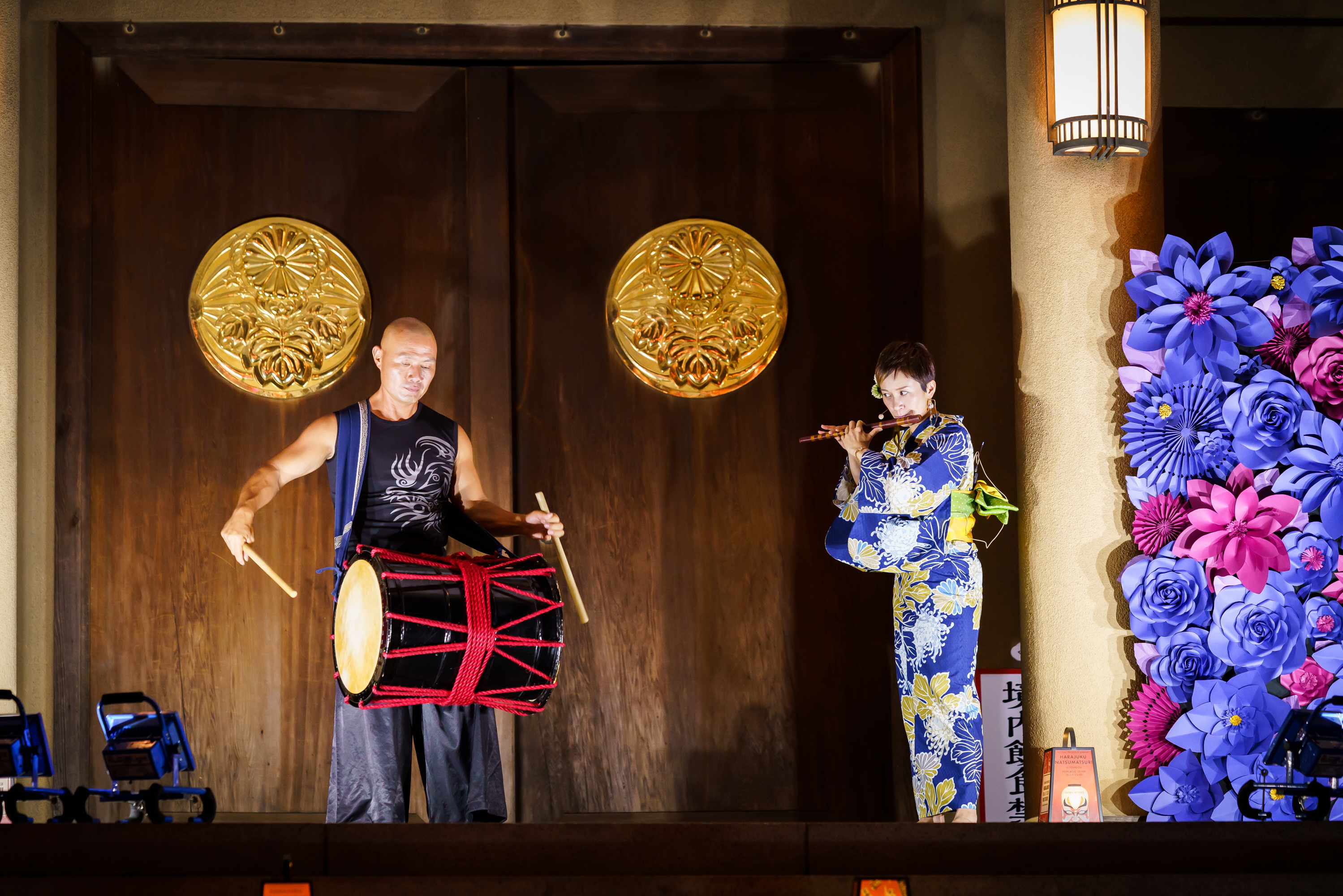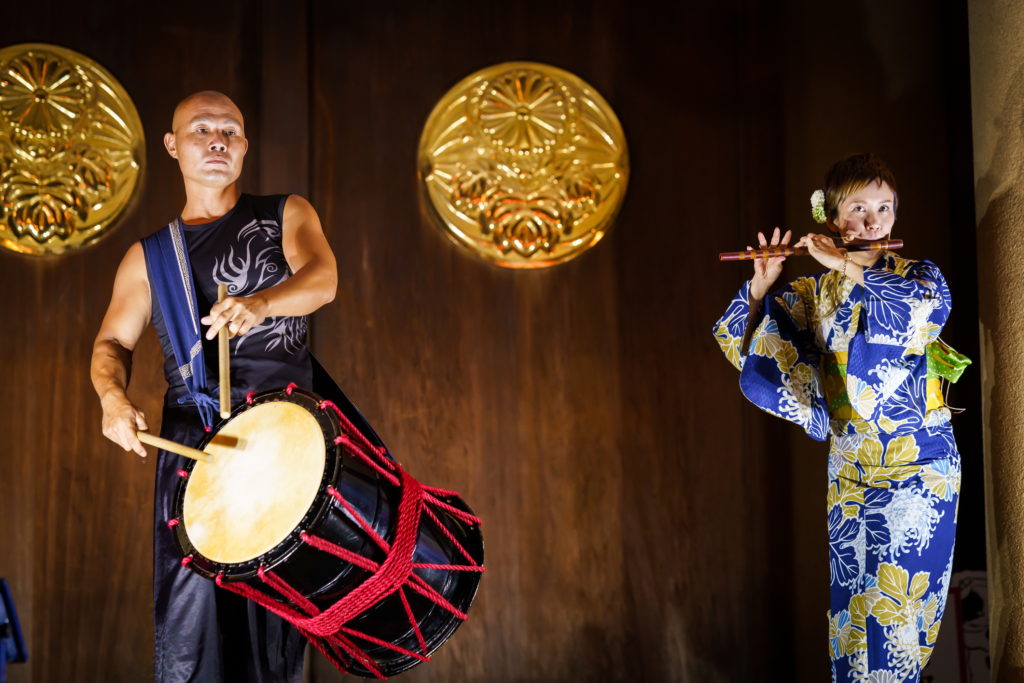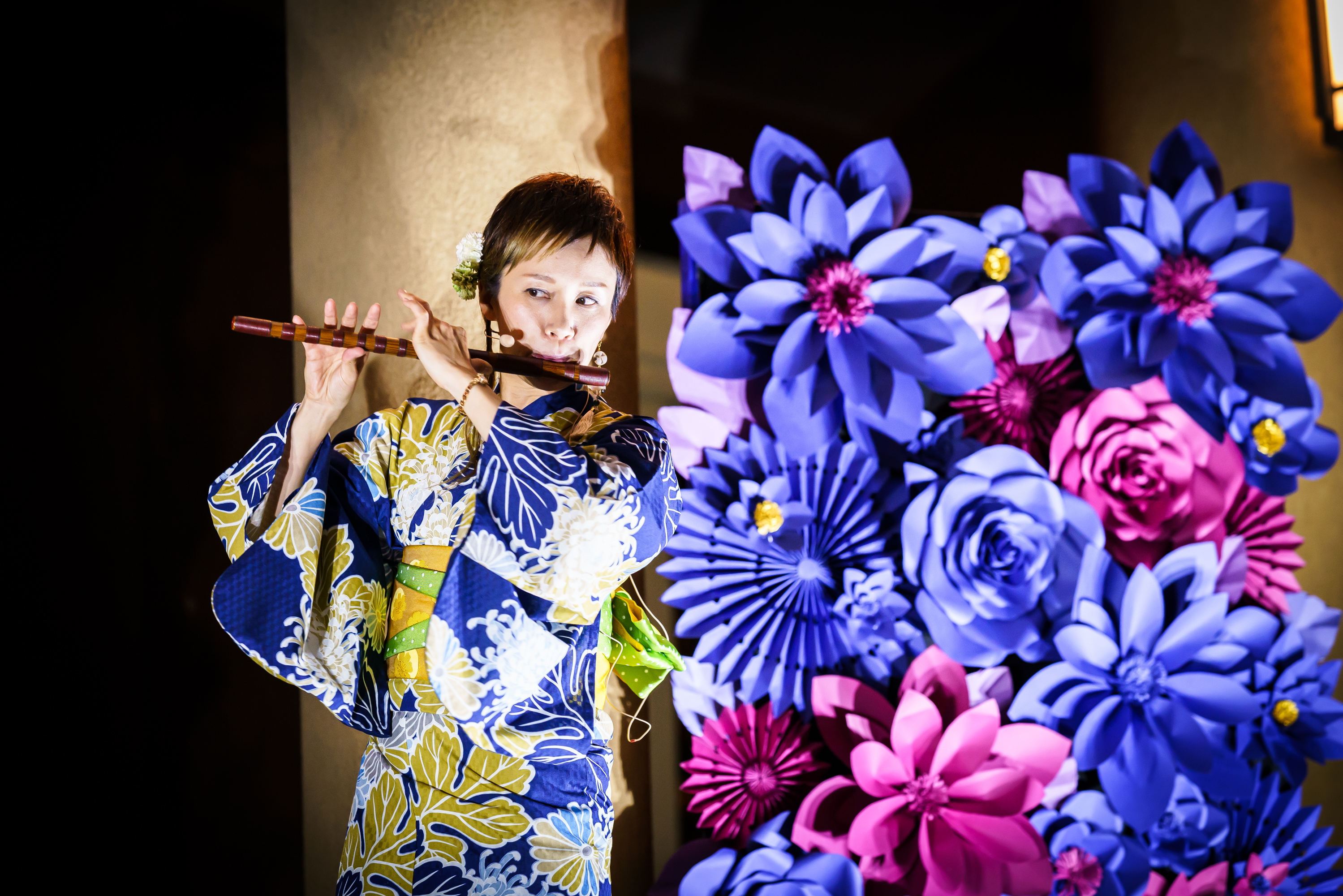 Opening that feels "Japan" with Japanese traditional style drums and whistles!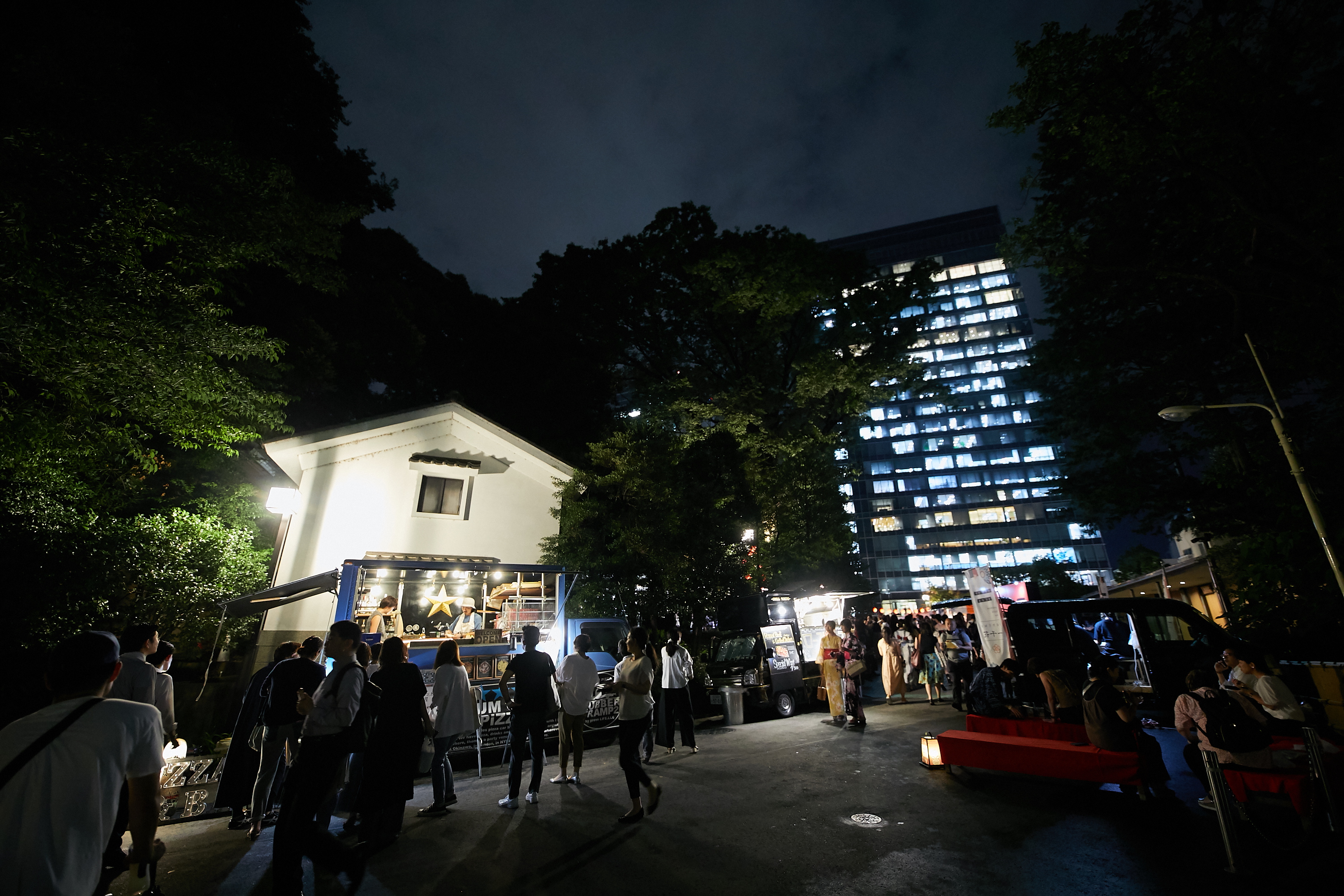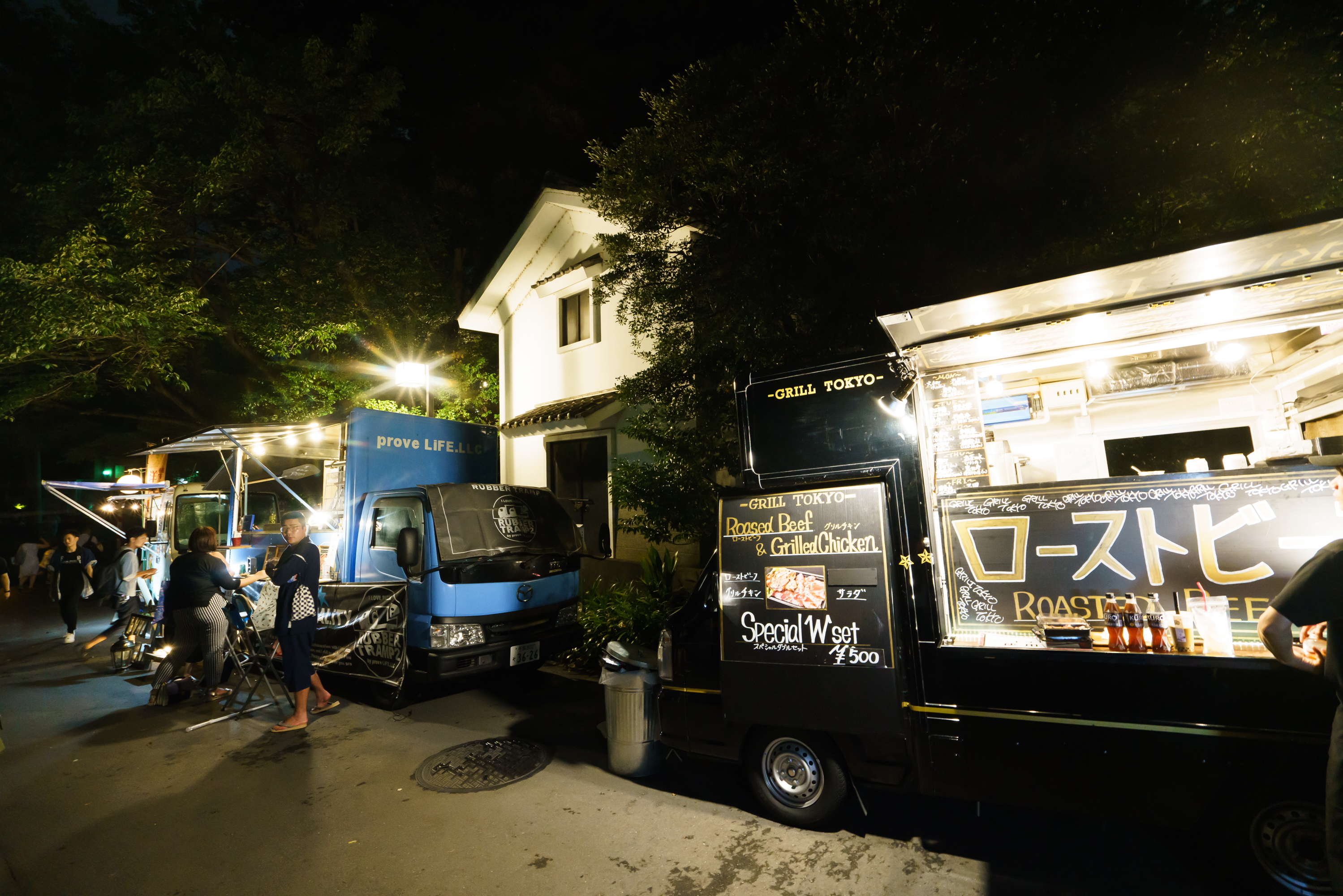 In addition to traditional fried noodles and Frankfurt, this summer festival also has a kitchen car. Lots of chicken, roast beef, omelet rice, pizza, and more!
Tapioca prepared for "Harajuku-likeness" was also popular!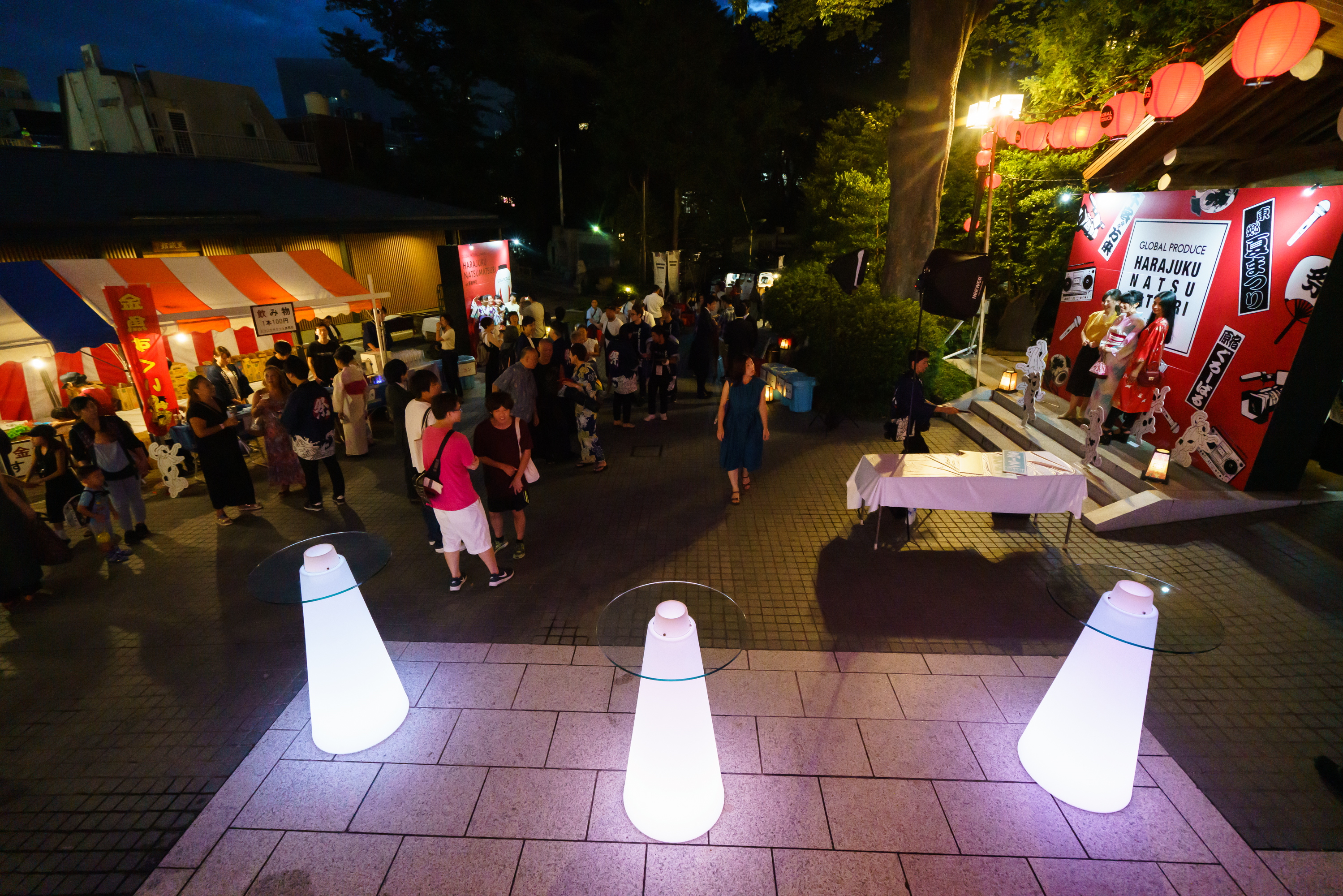 The counter was also lit up and beautiful.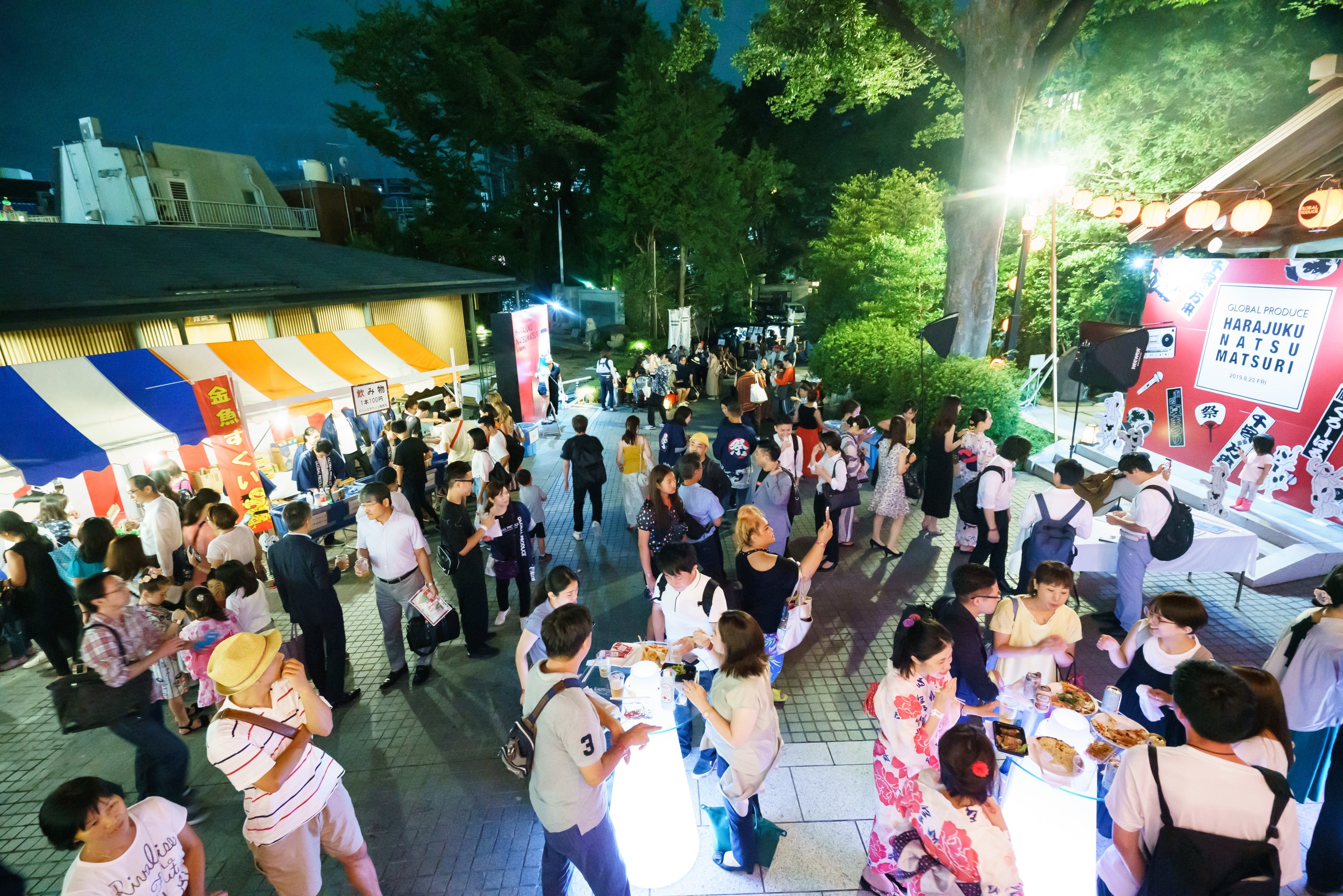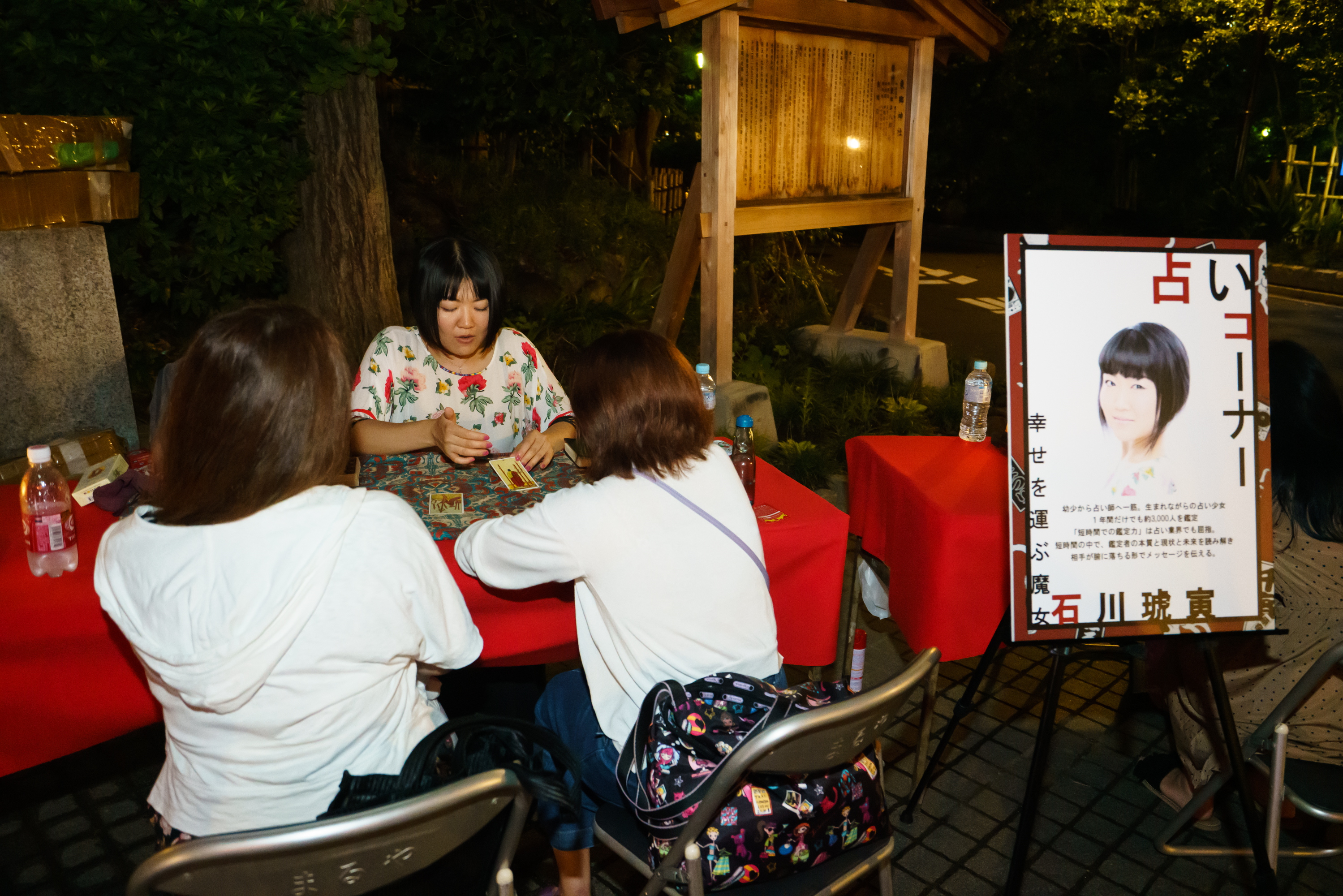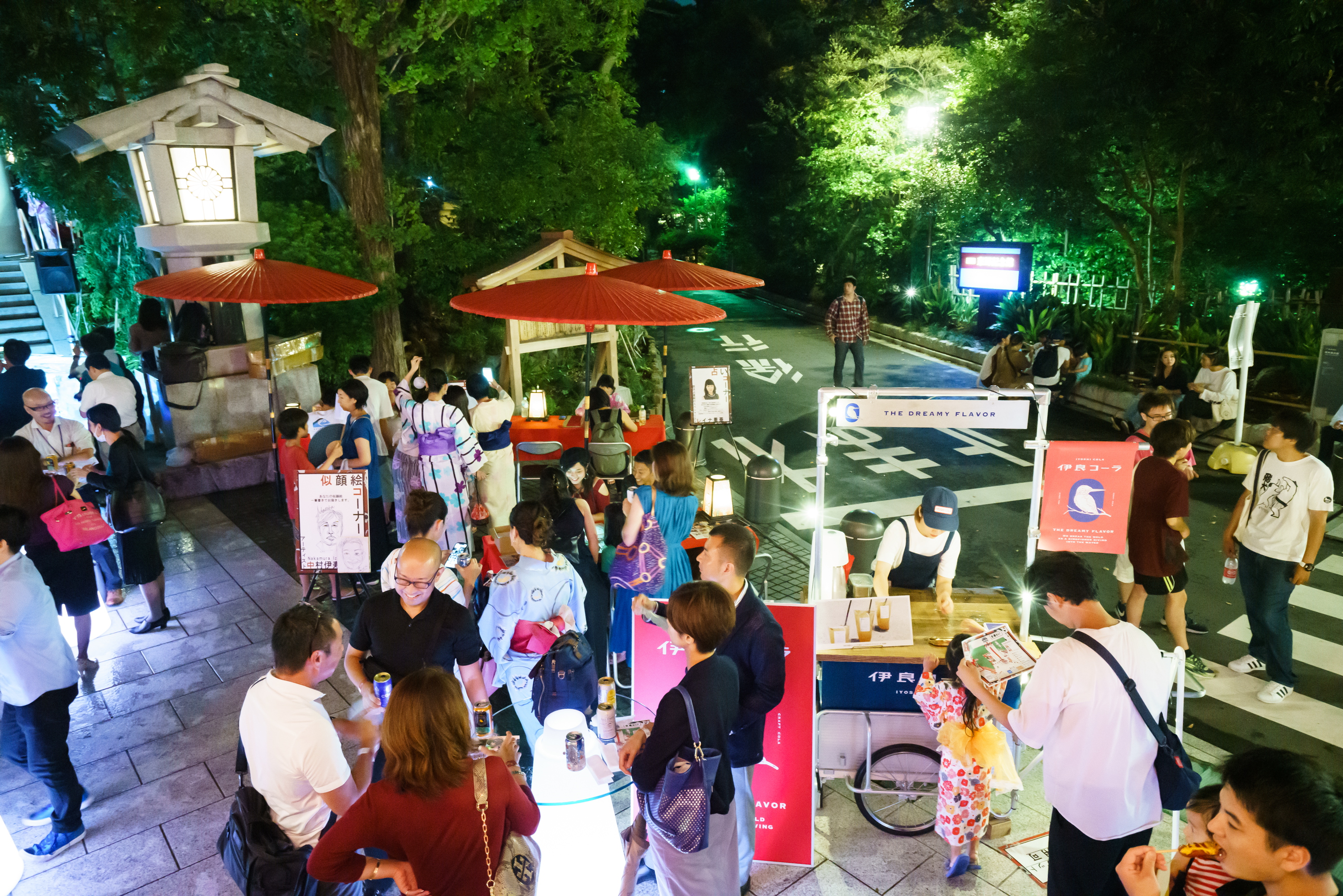 The "fortune-telling corner" and "caricature corner" marked with a red umbrella were also very popular!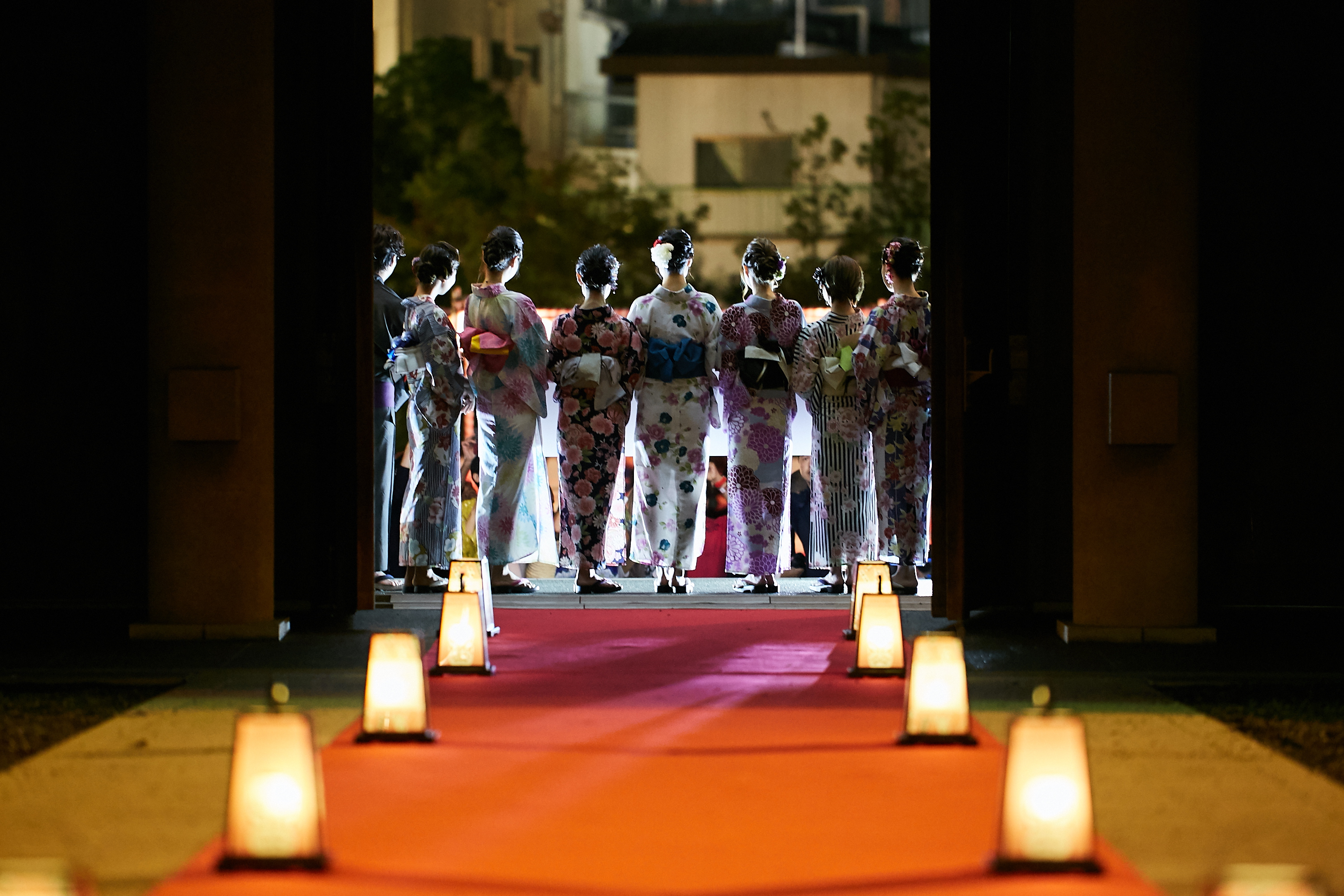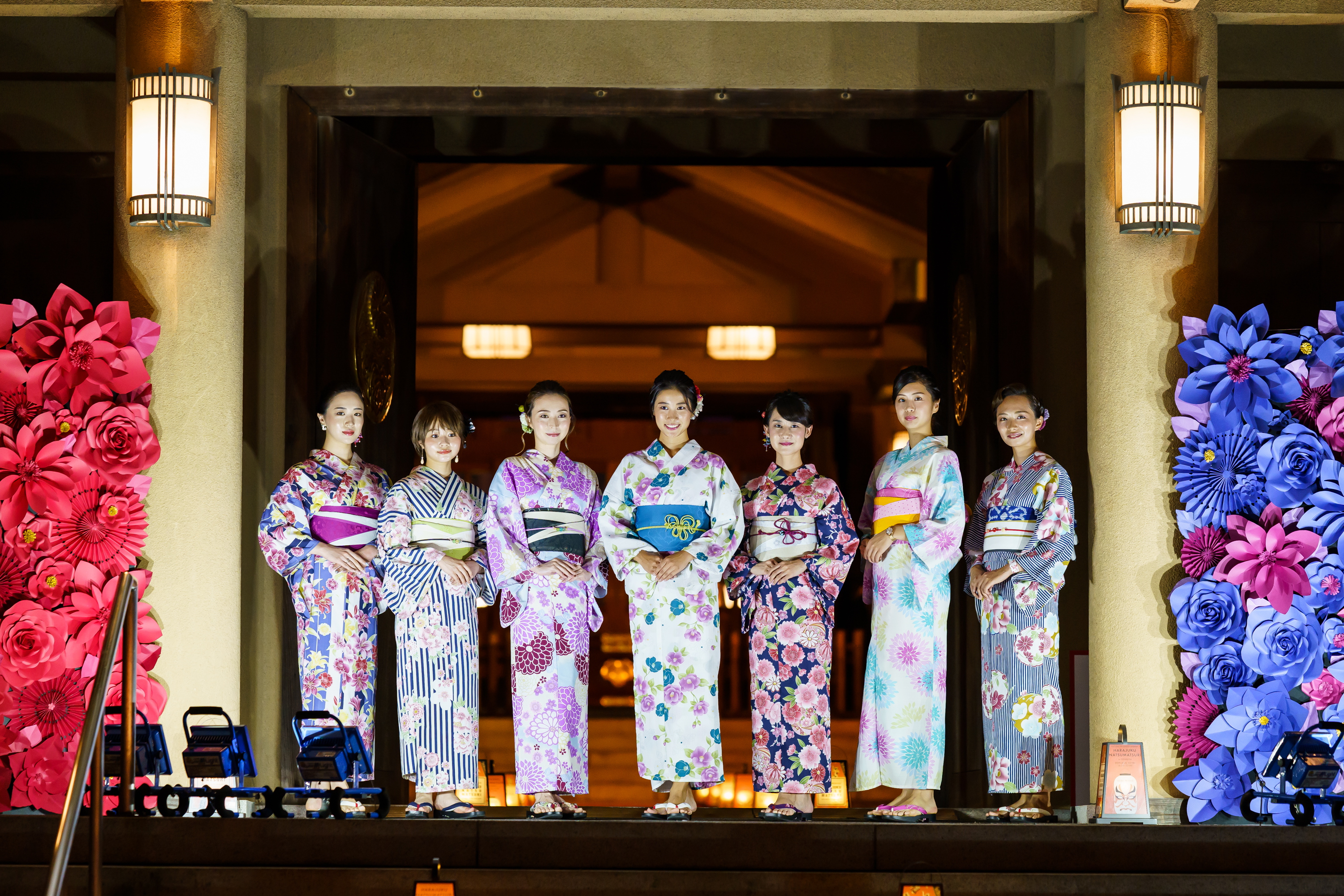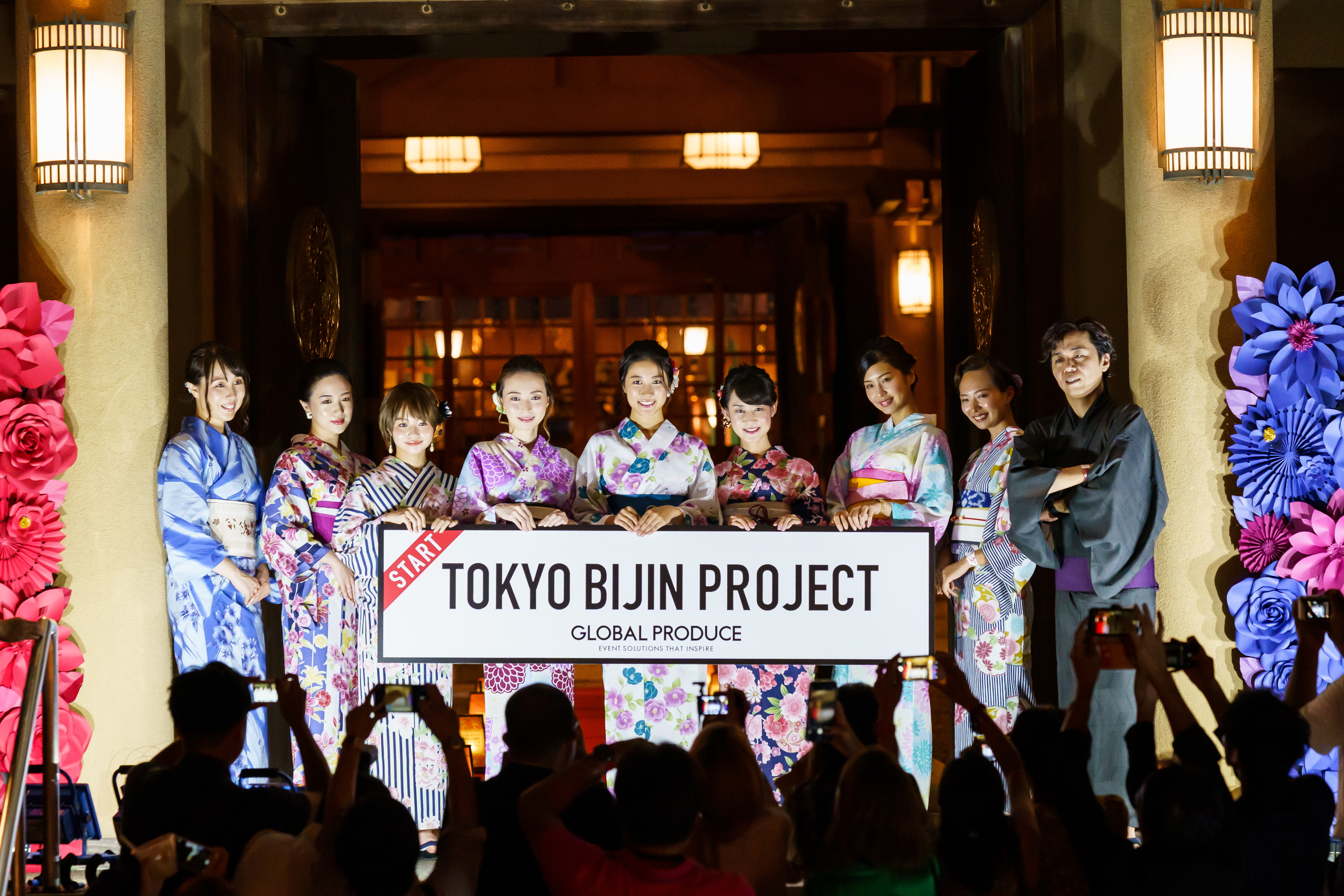 [TOKYO BIJIN PROJECT] unveiled!!
Everyone's yukata style looks good.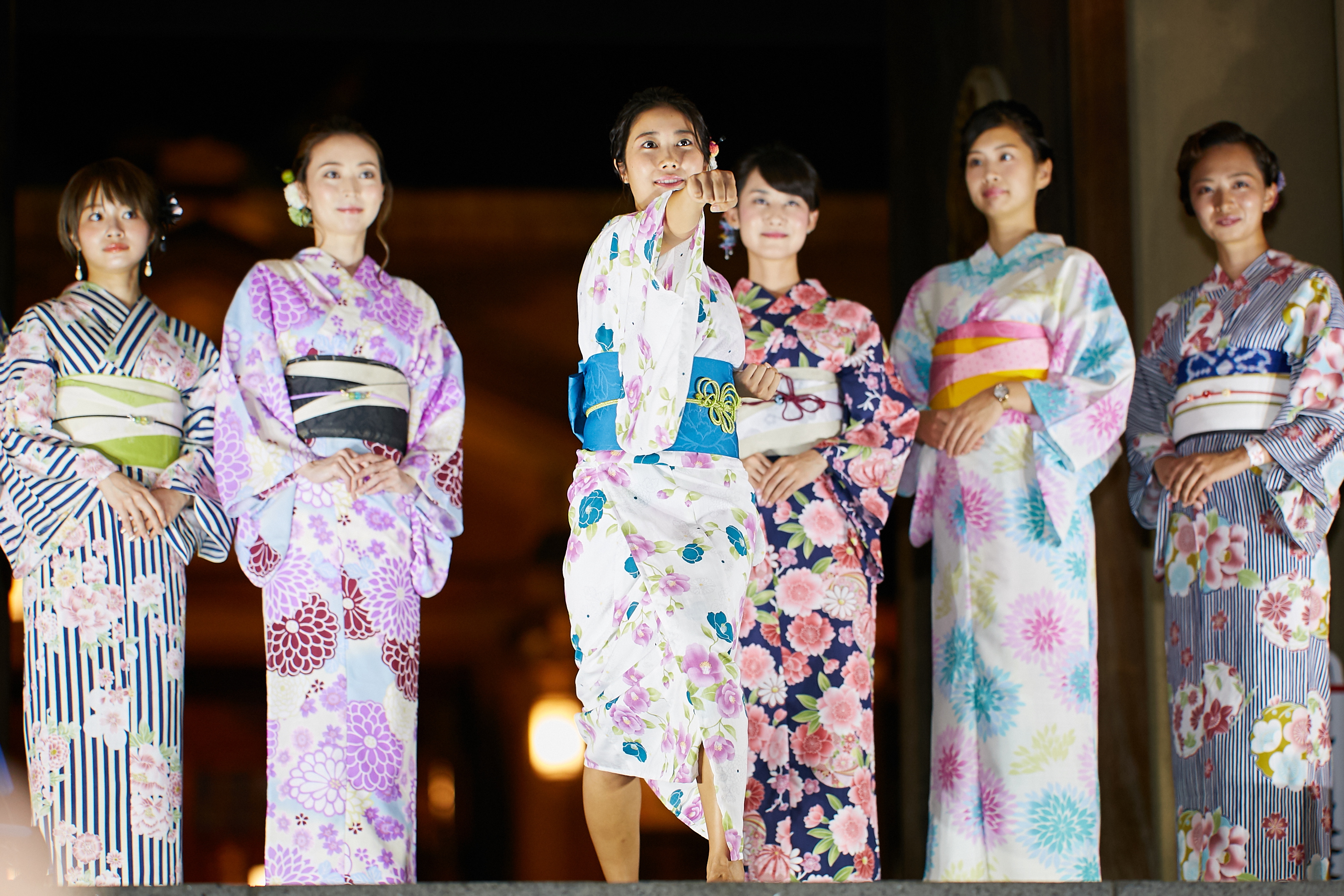 Show off special feat karate!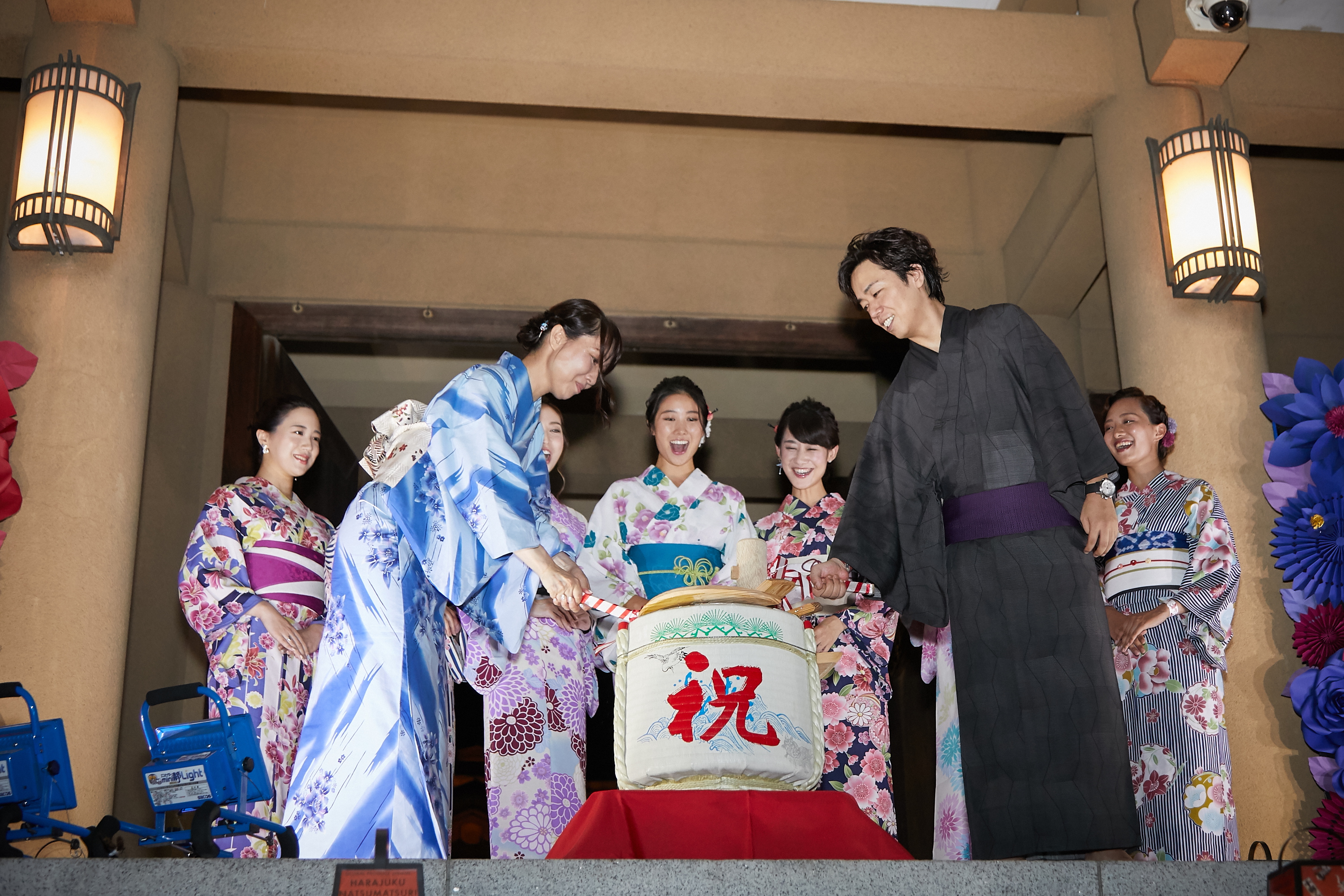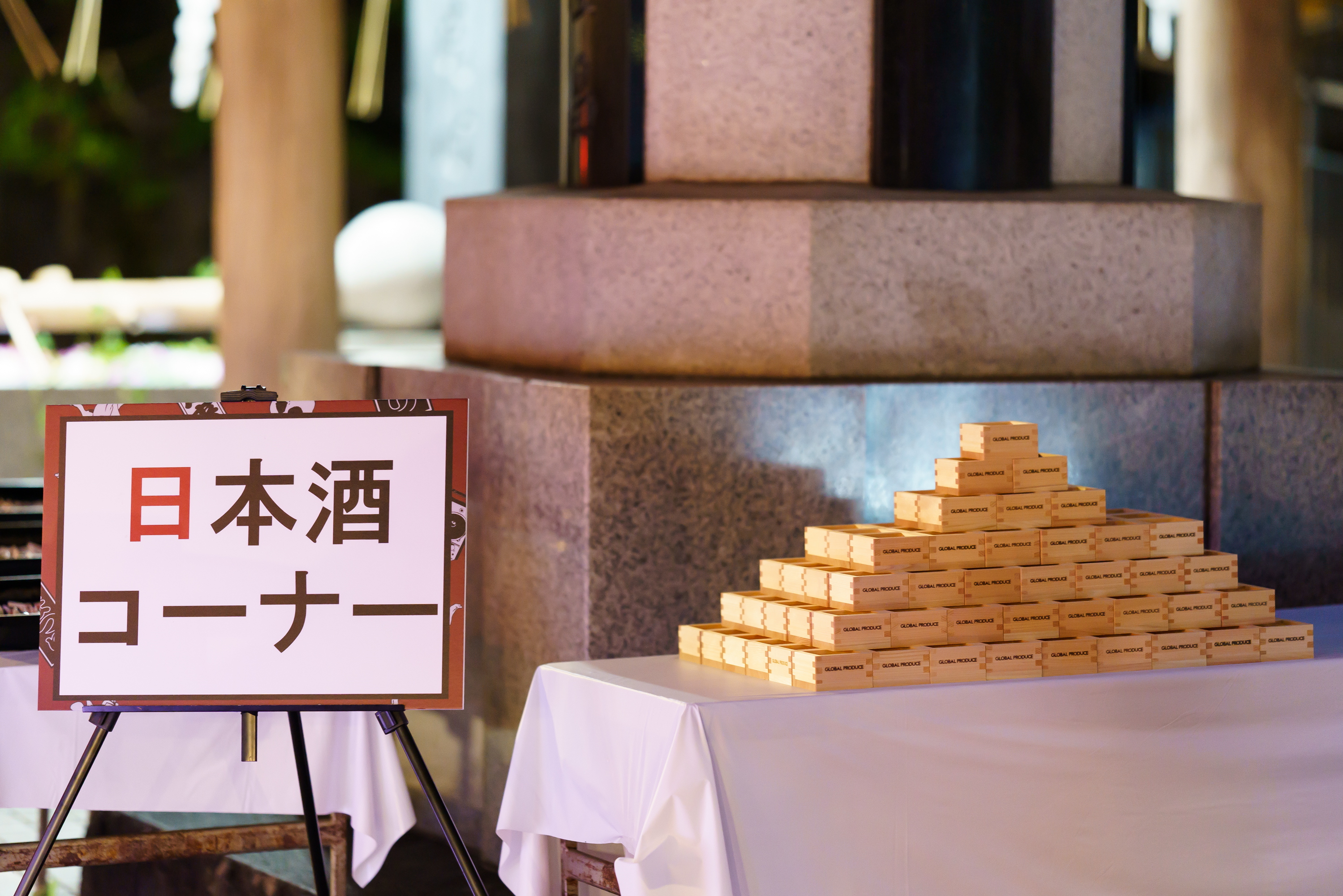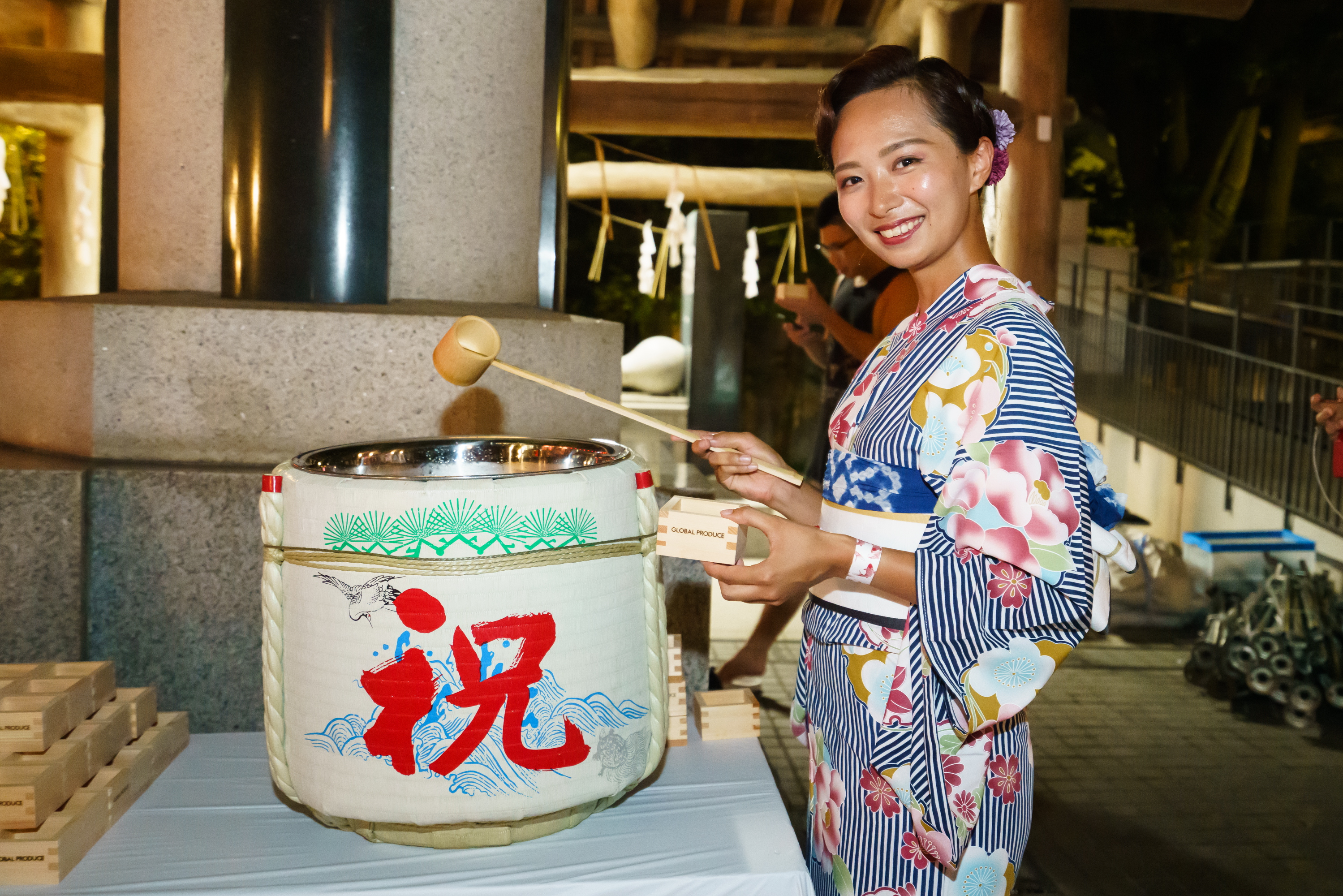 After the ceremony of opening Sake barrel with [GLOBAL PRODUCE] logo, I served sake in a bowl.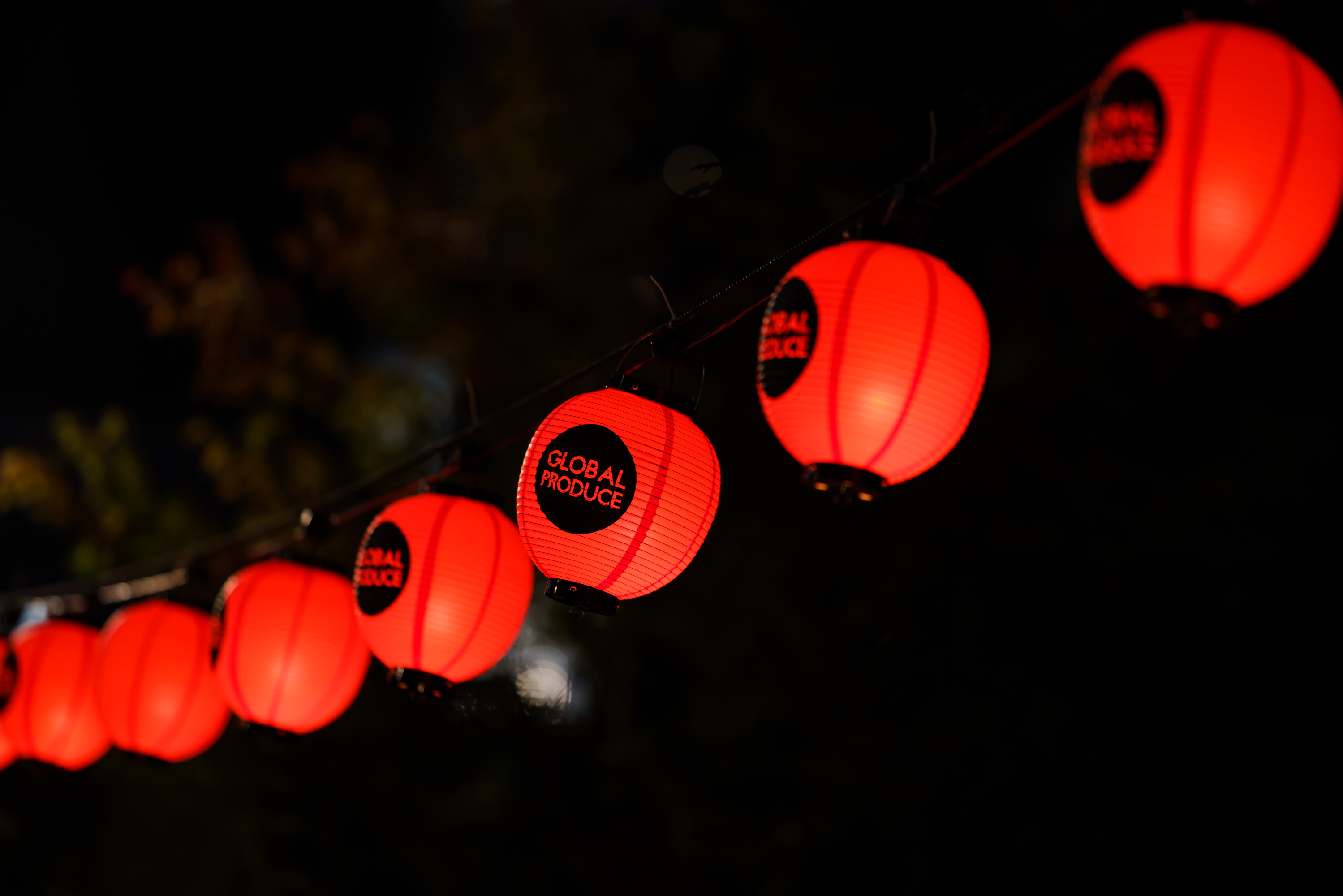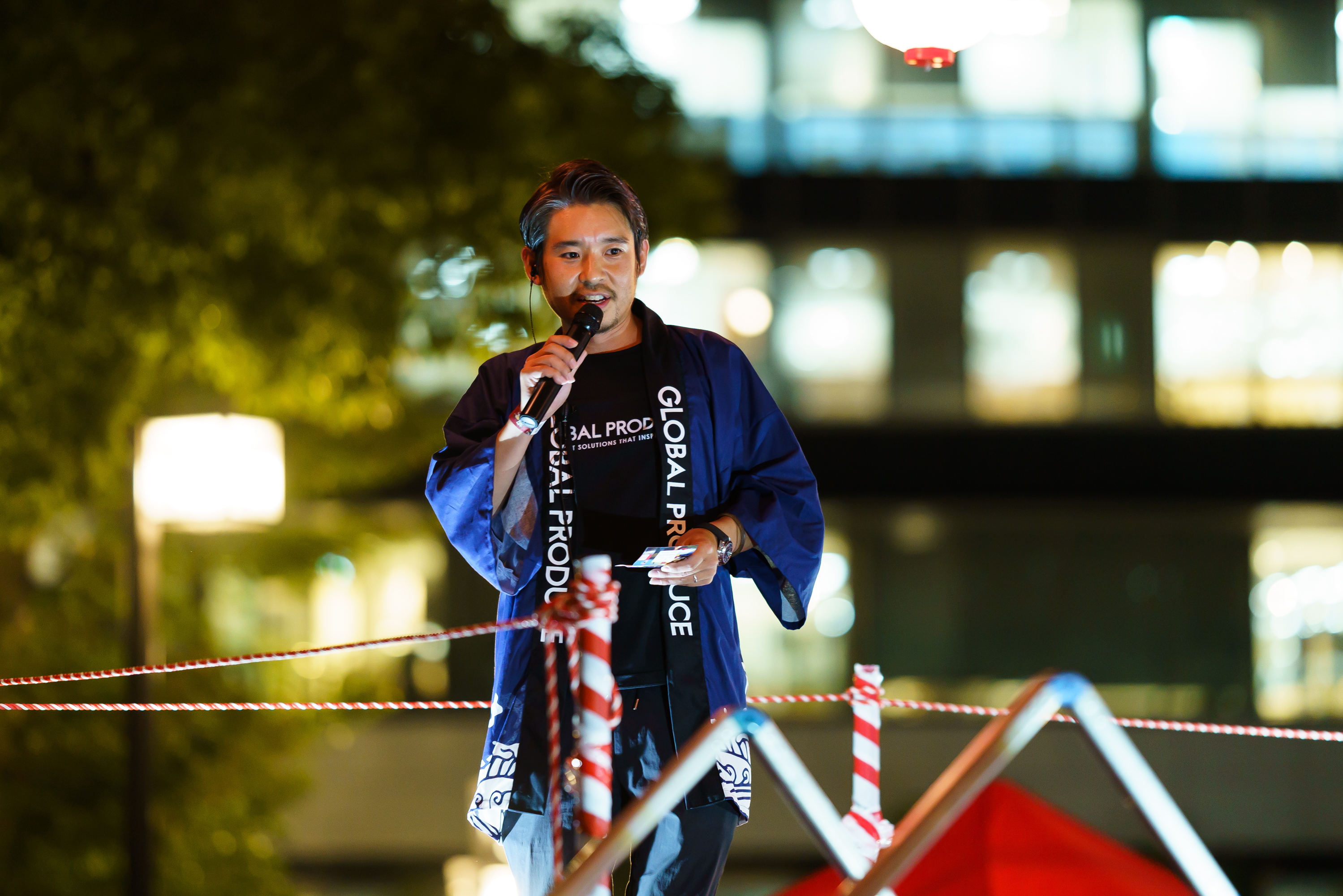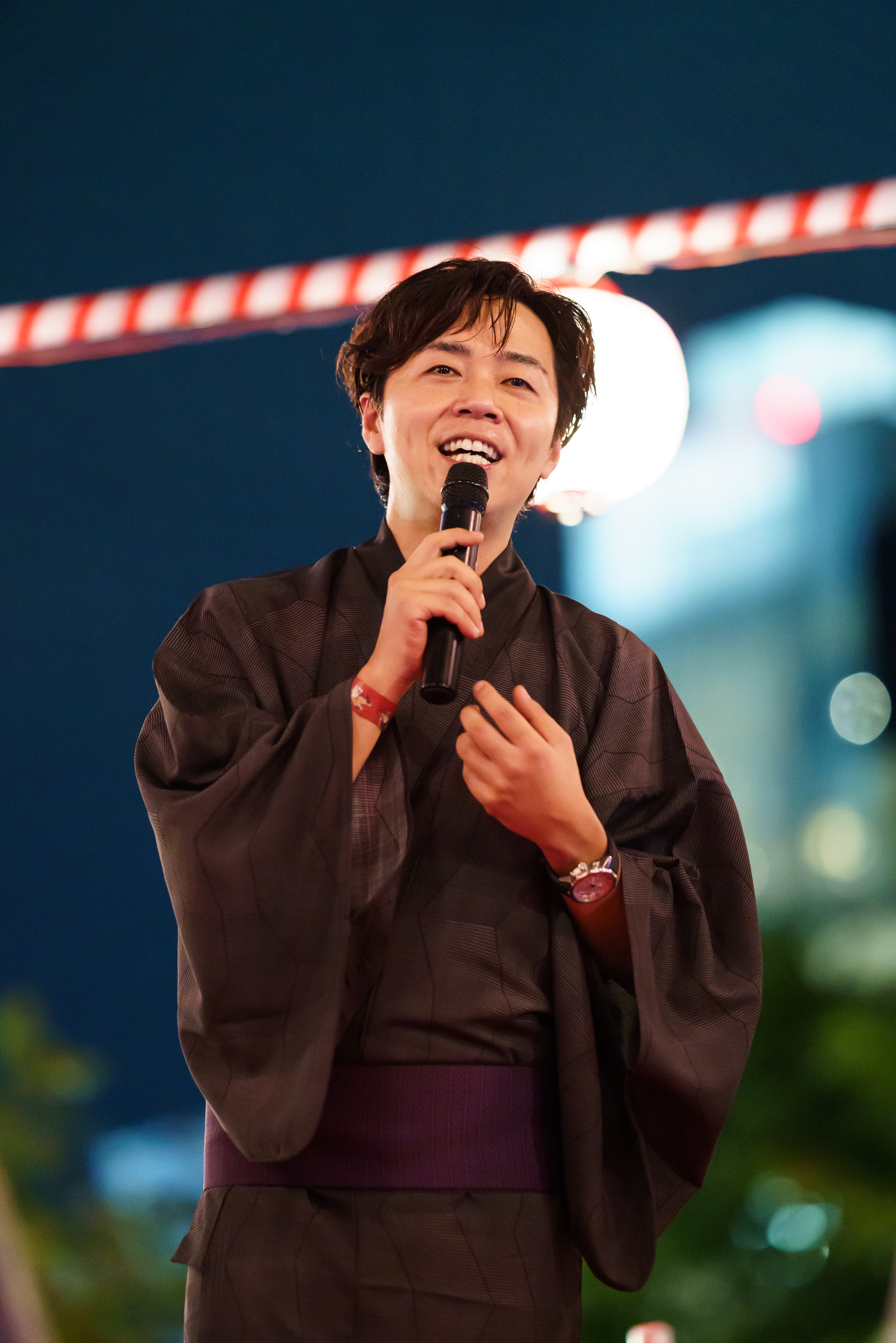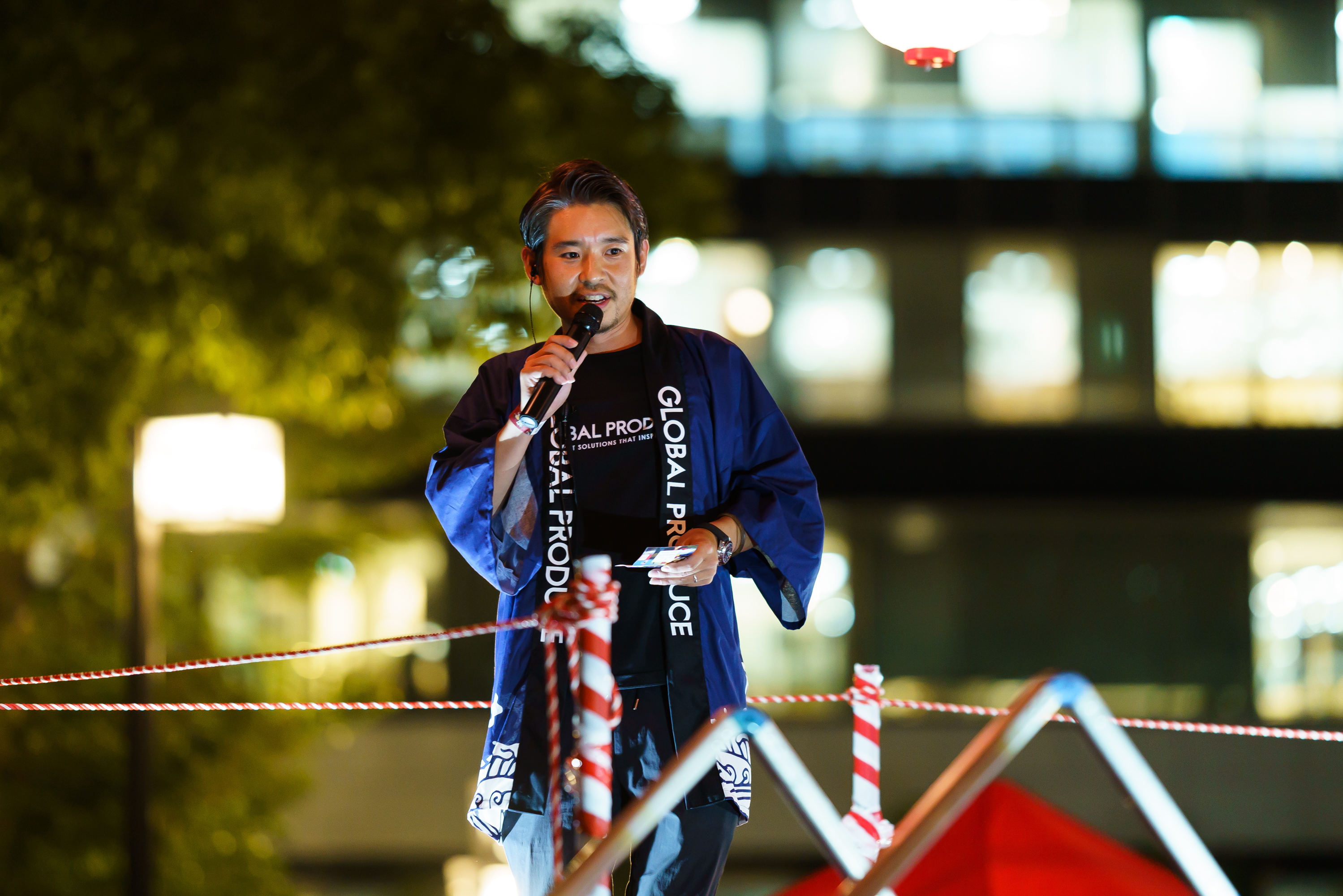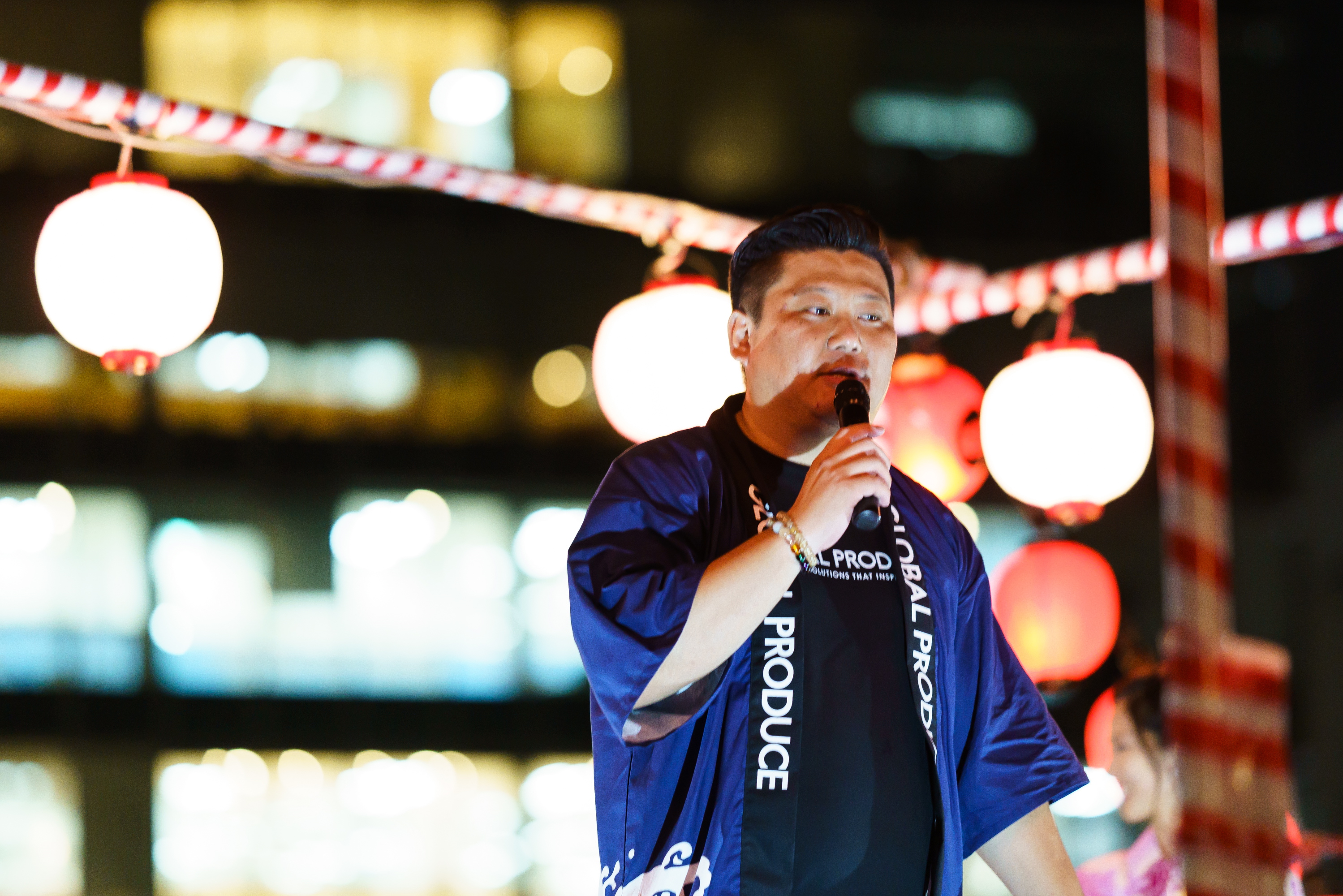 We also talked about the ongoing project [GP Adult Circle].
Keep an eye out for new and exciting challenges!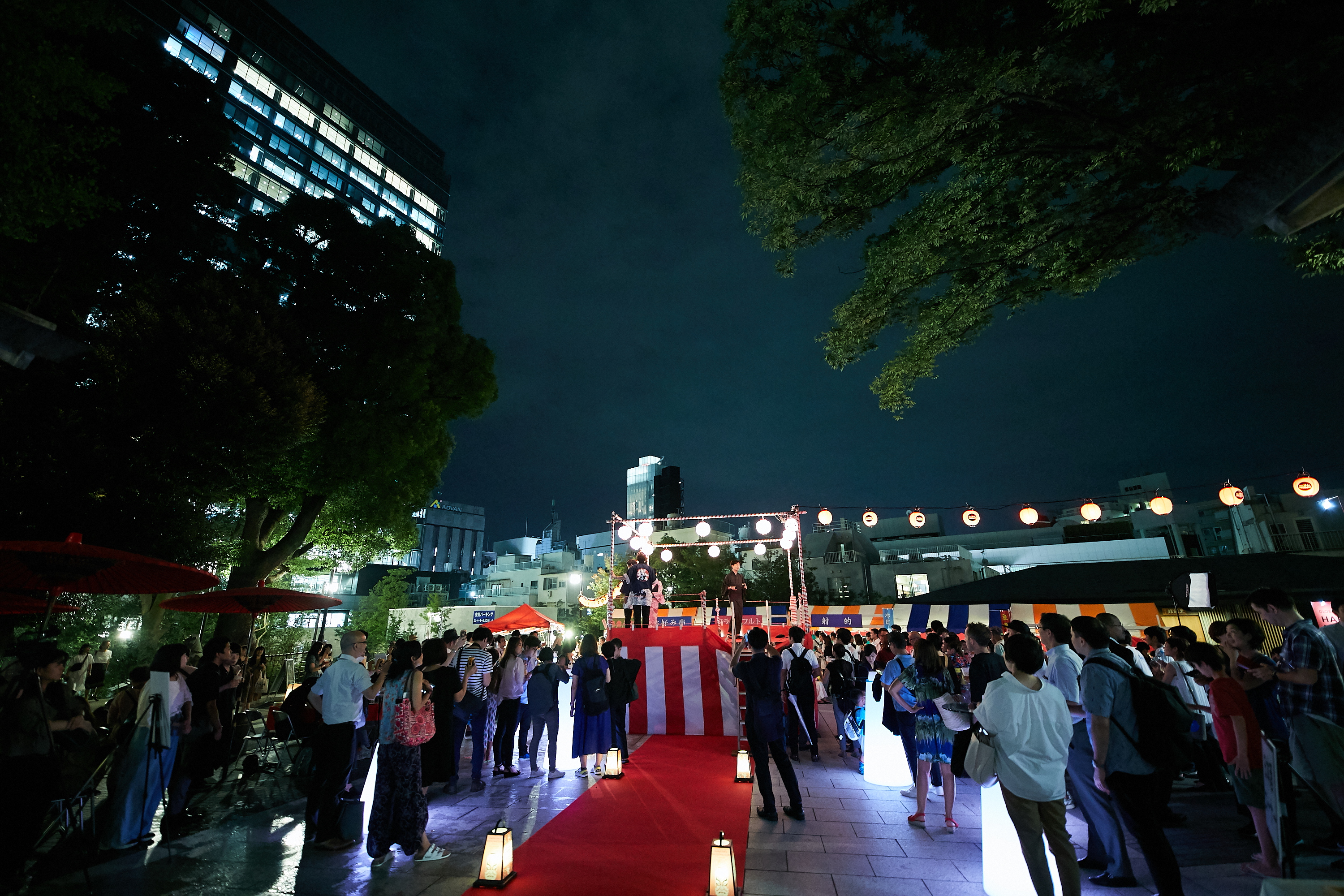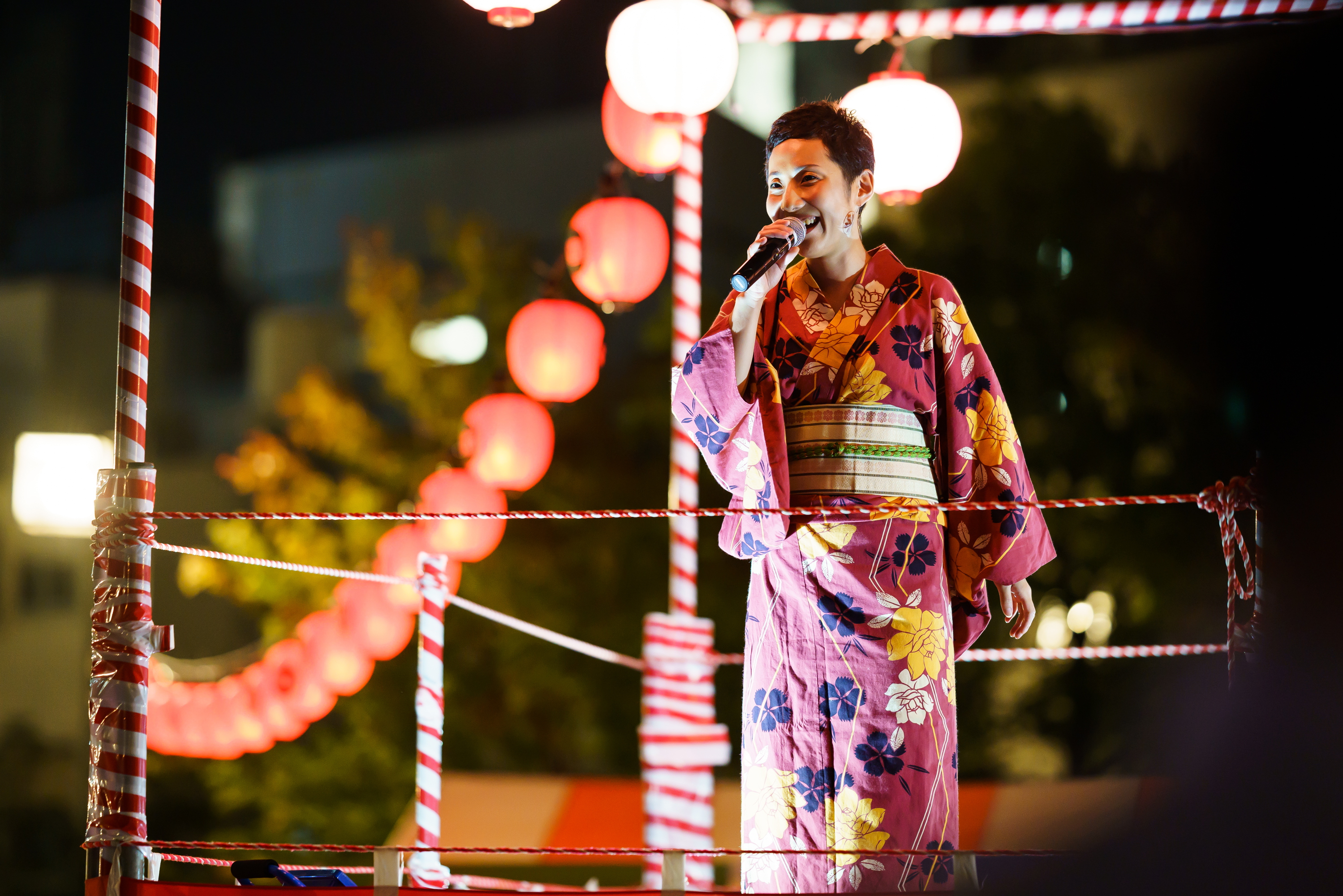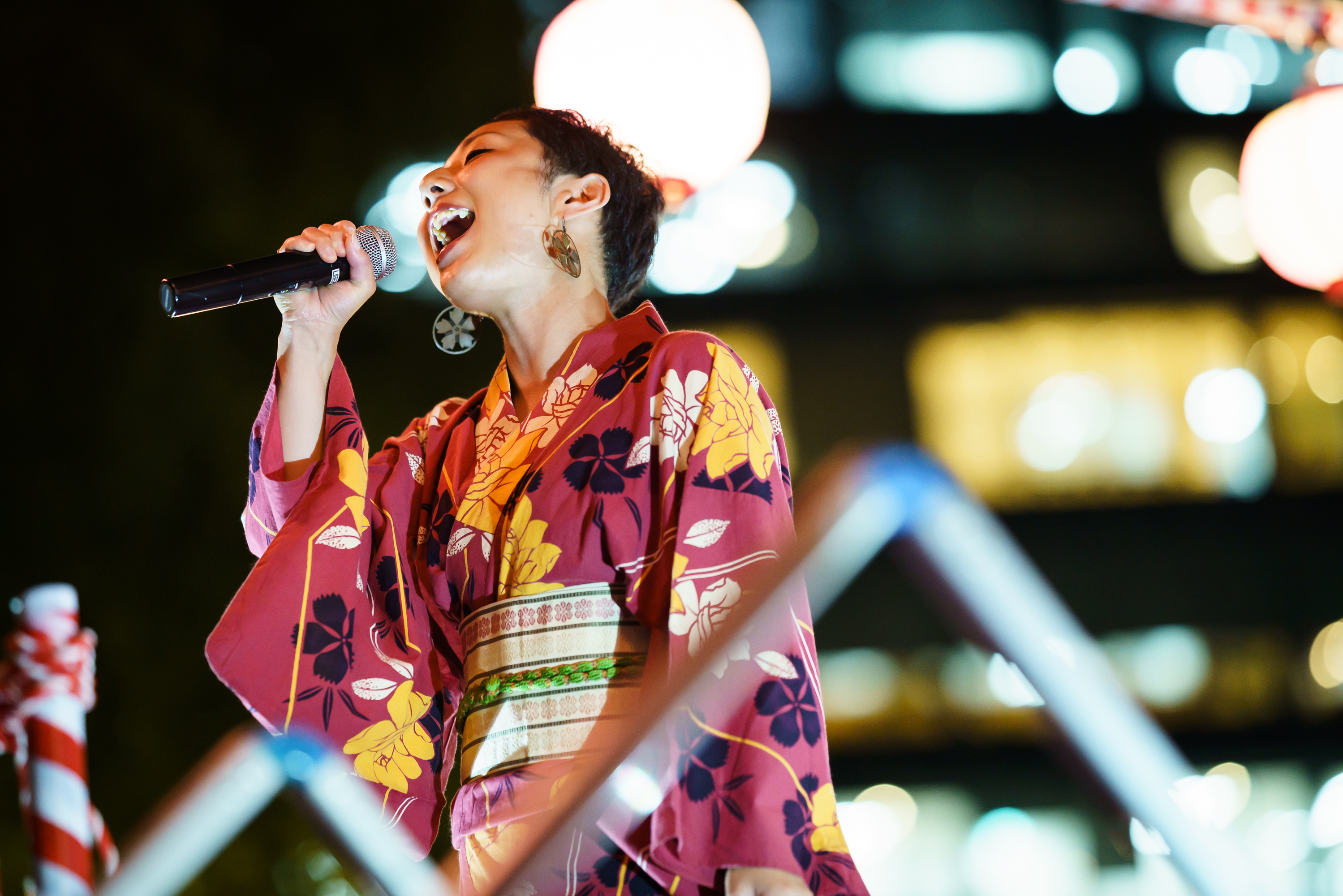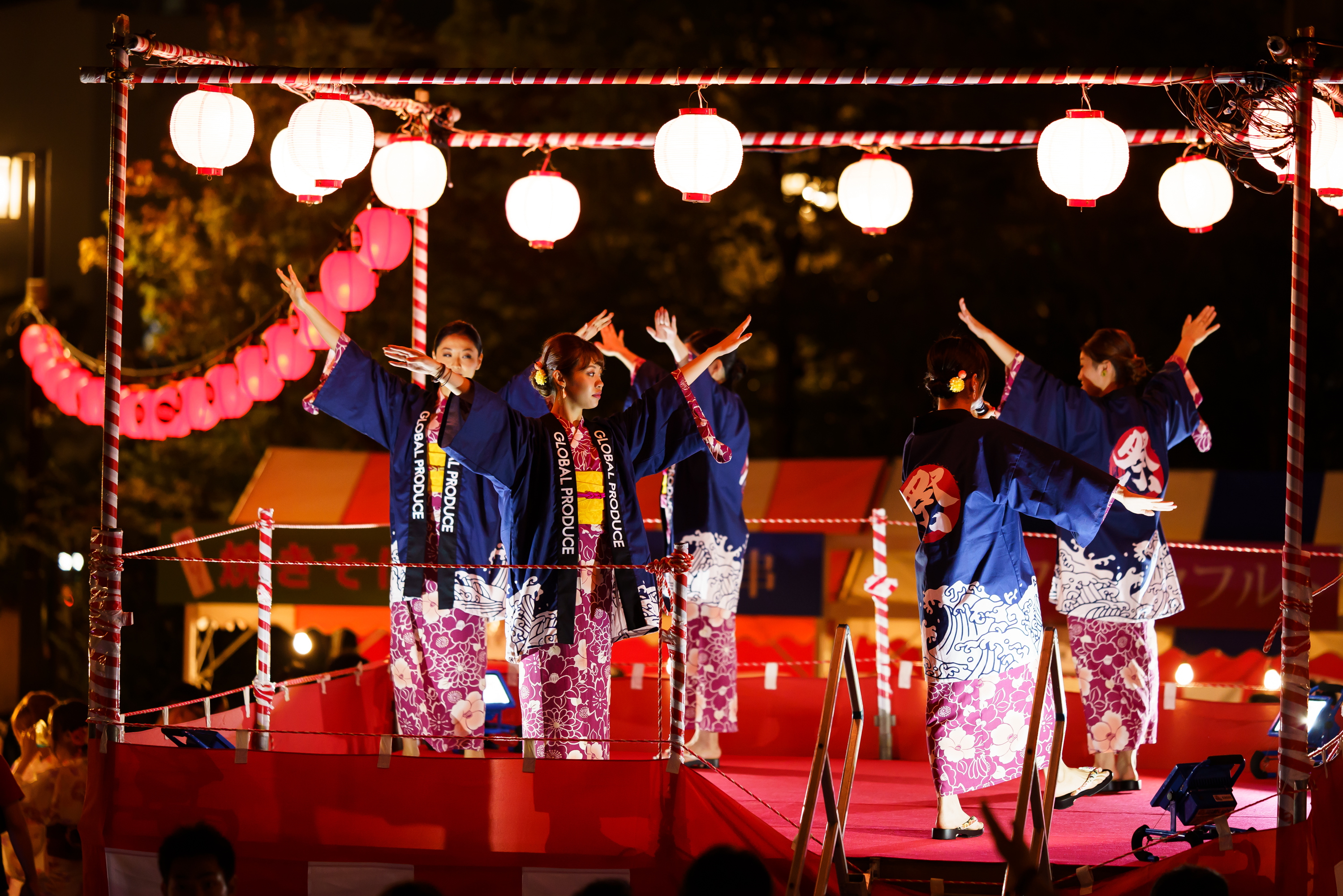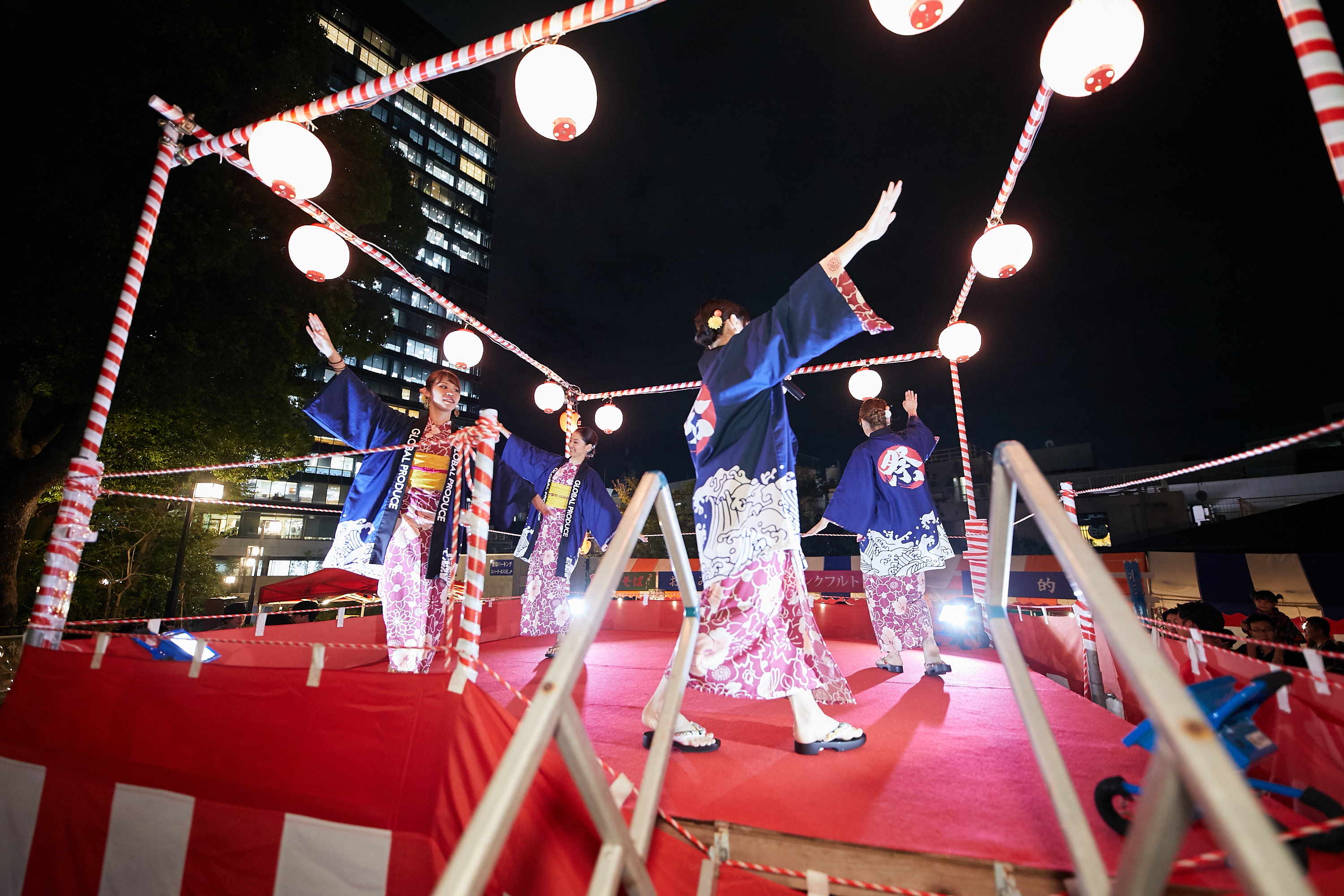 The end of the festival. Speaking of summer festivals, it is "Bon Odori dance".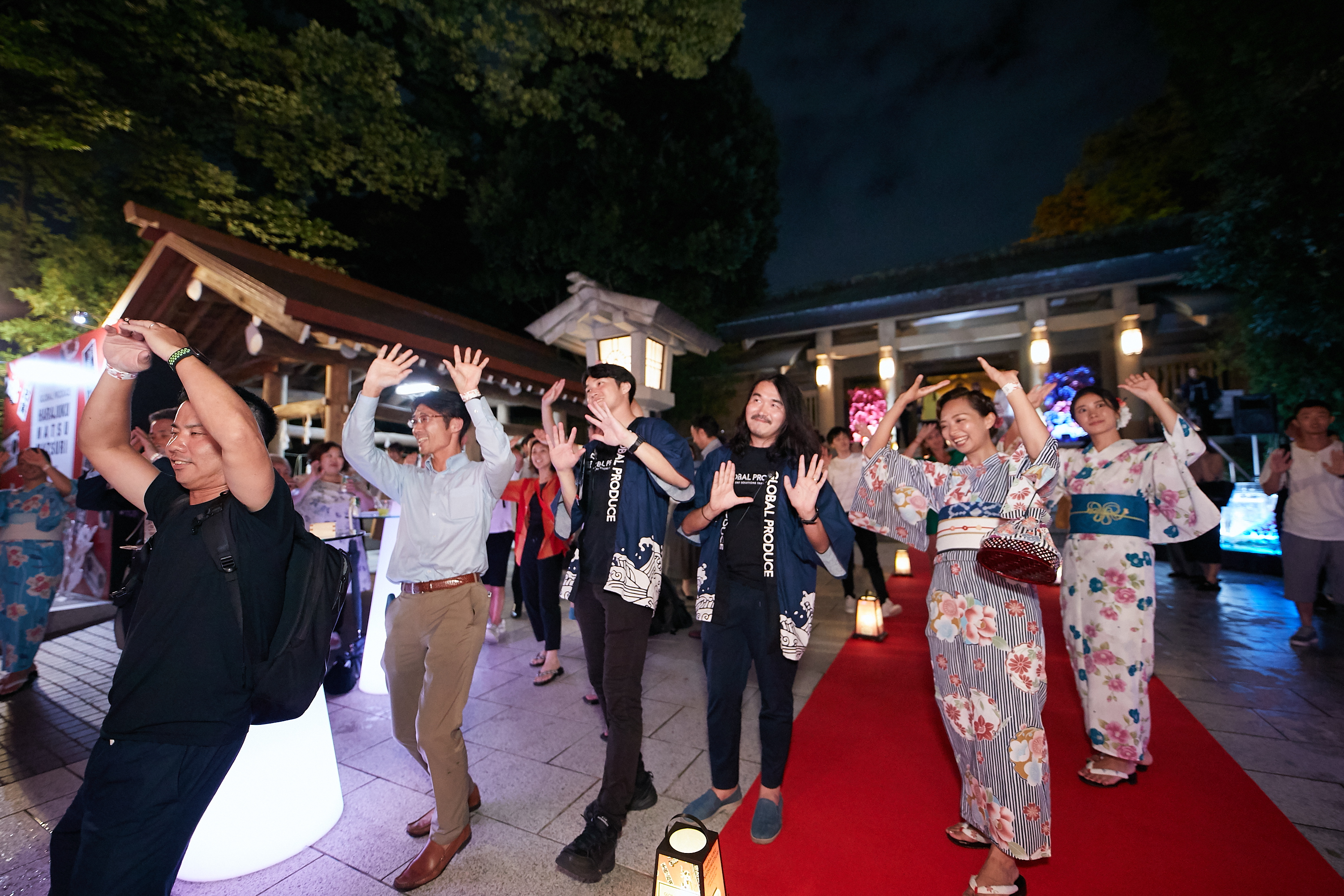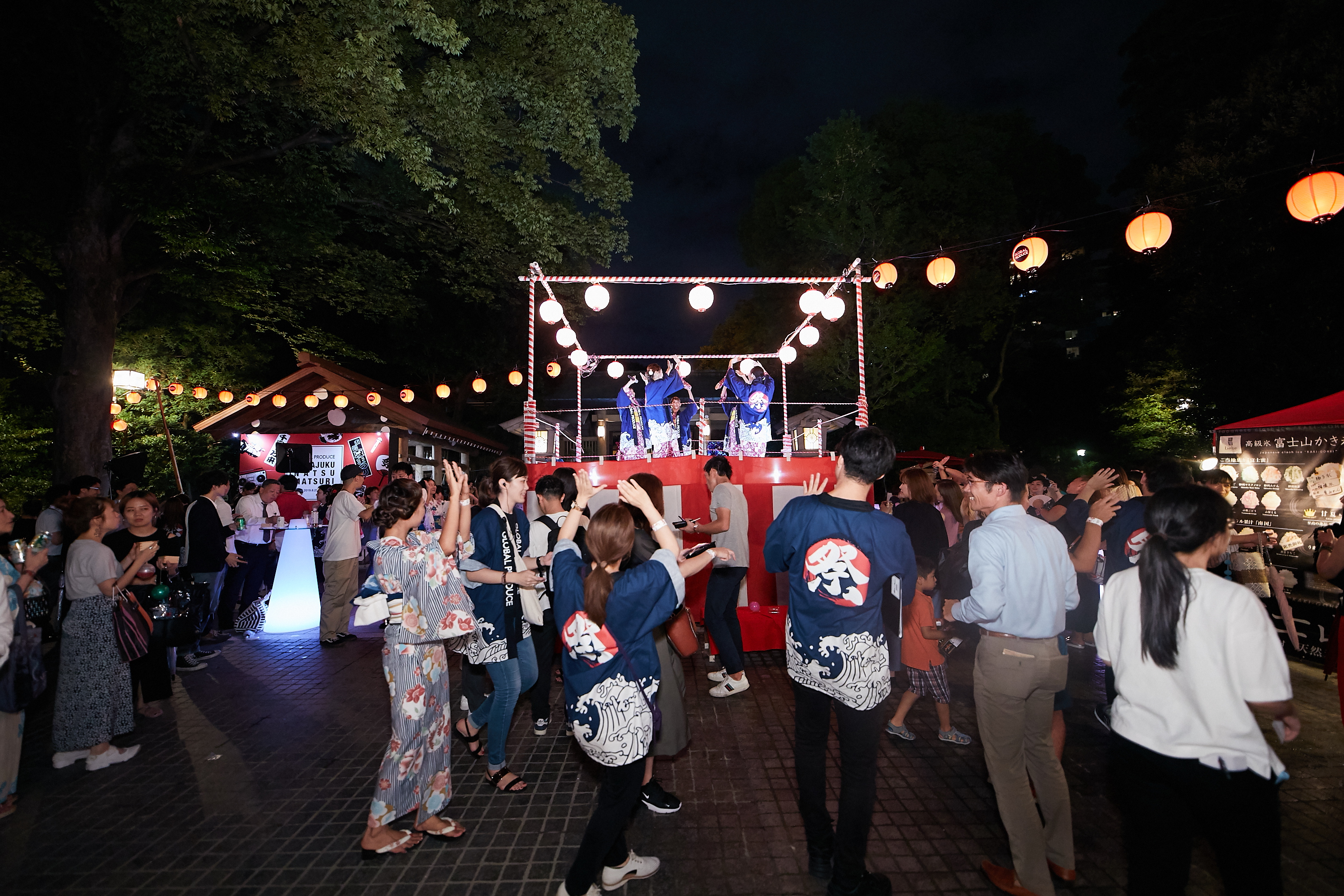 Everyone danced in a circle!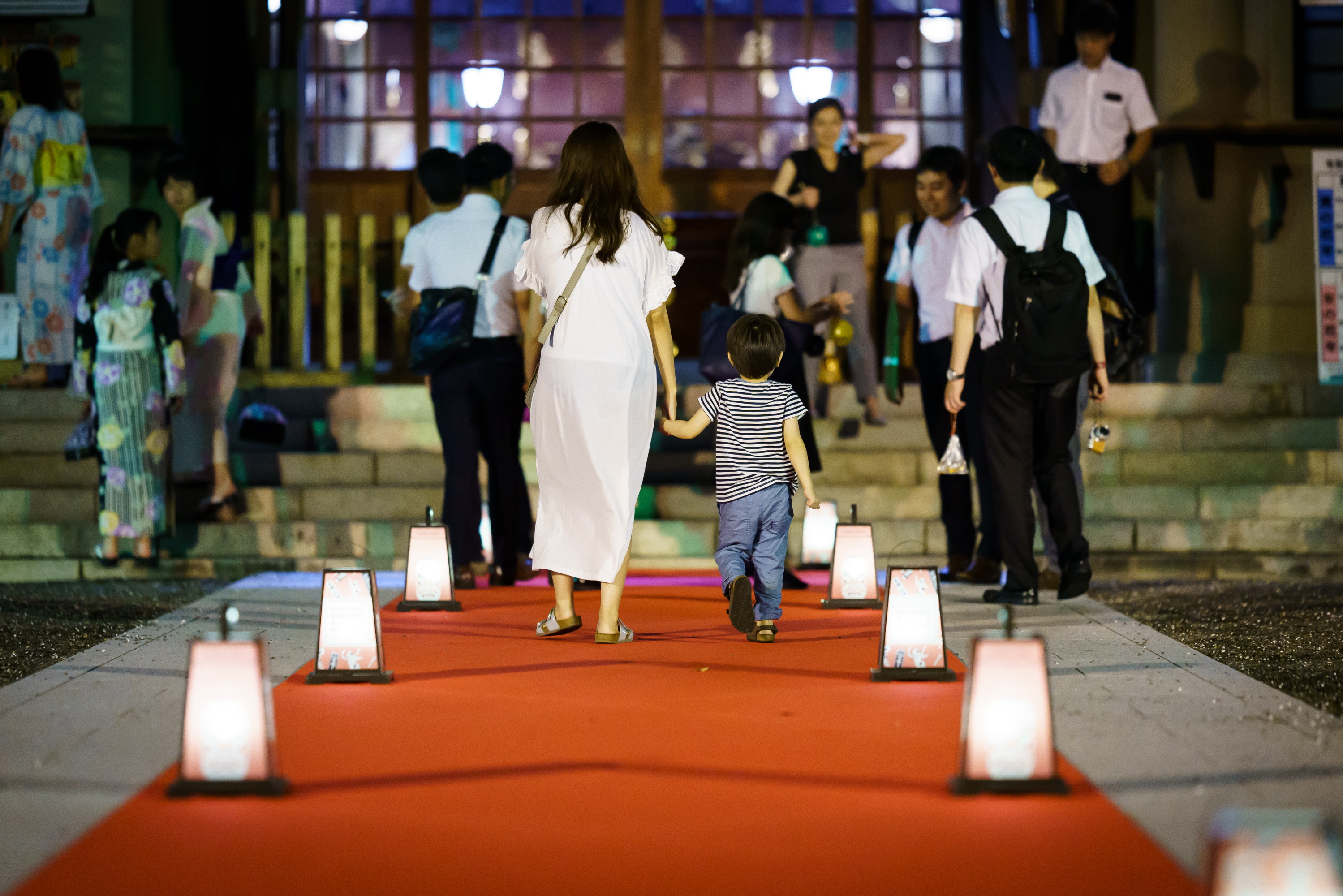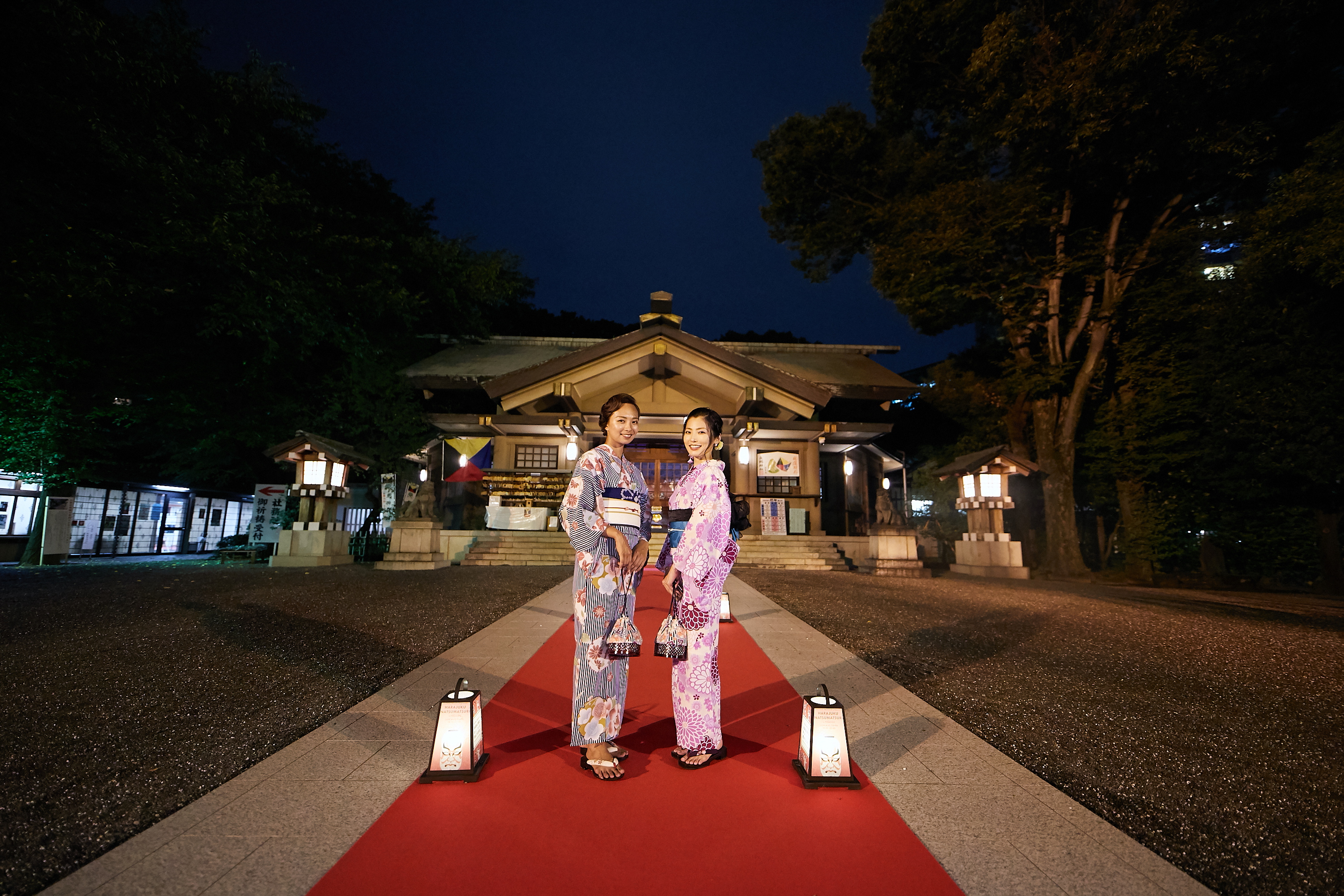 When it gets darker, the red carpet stands out with the lights of the lanterns.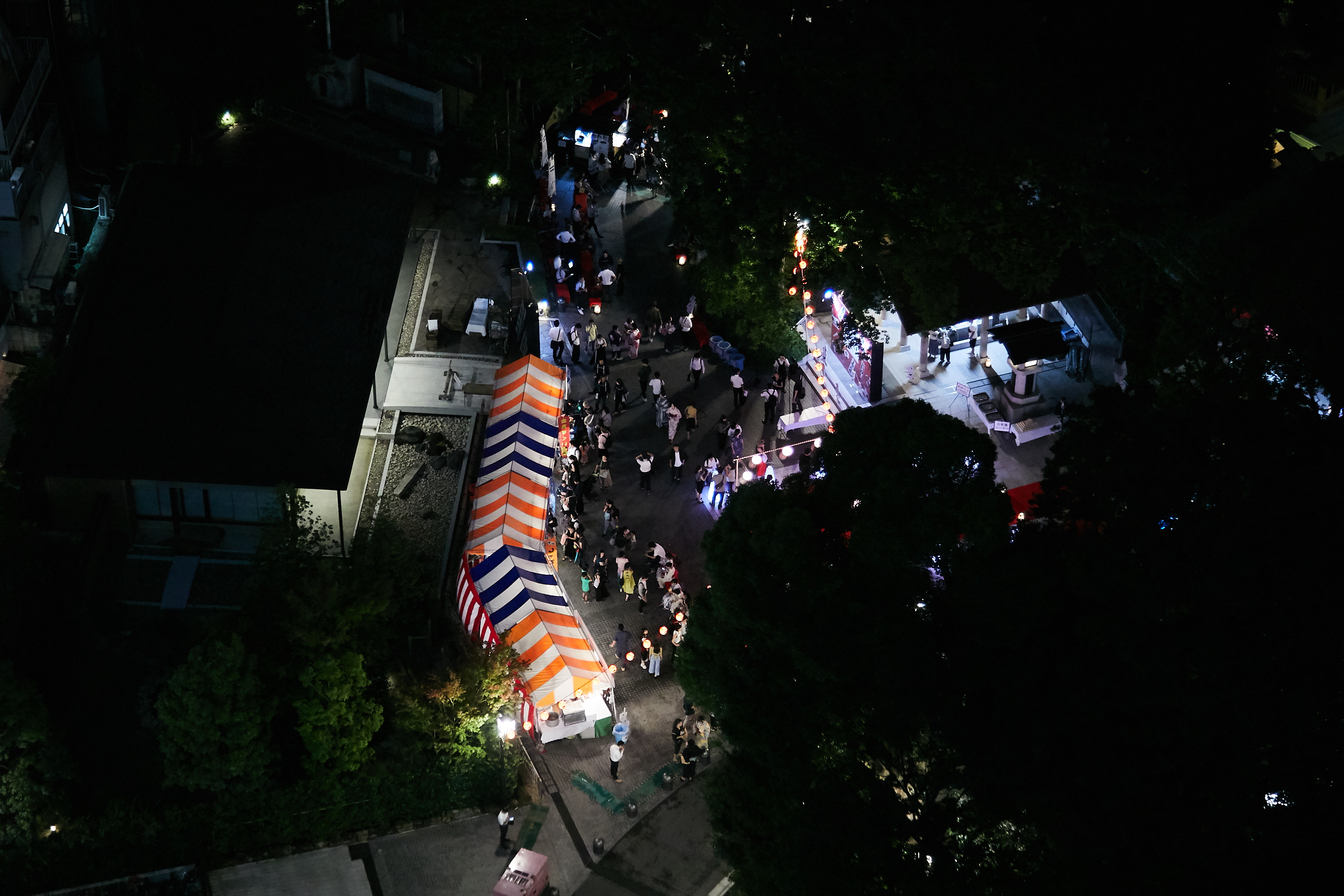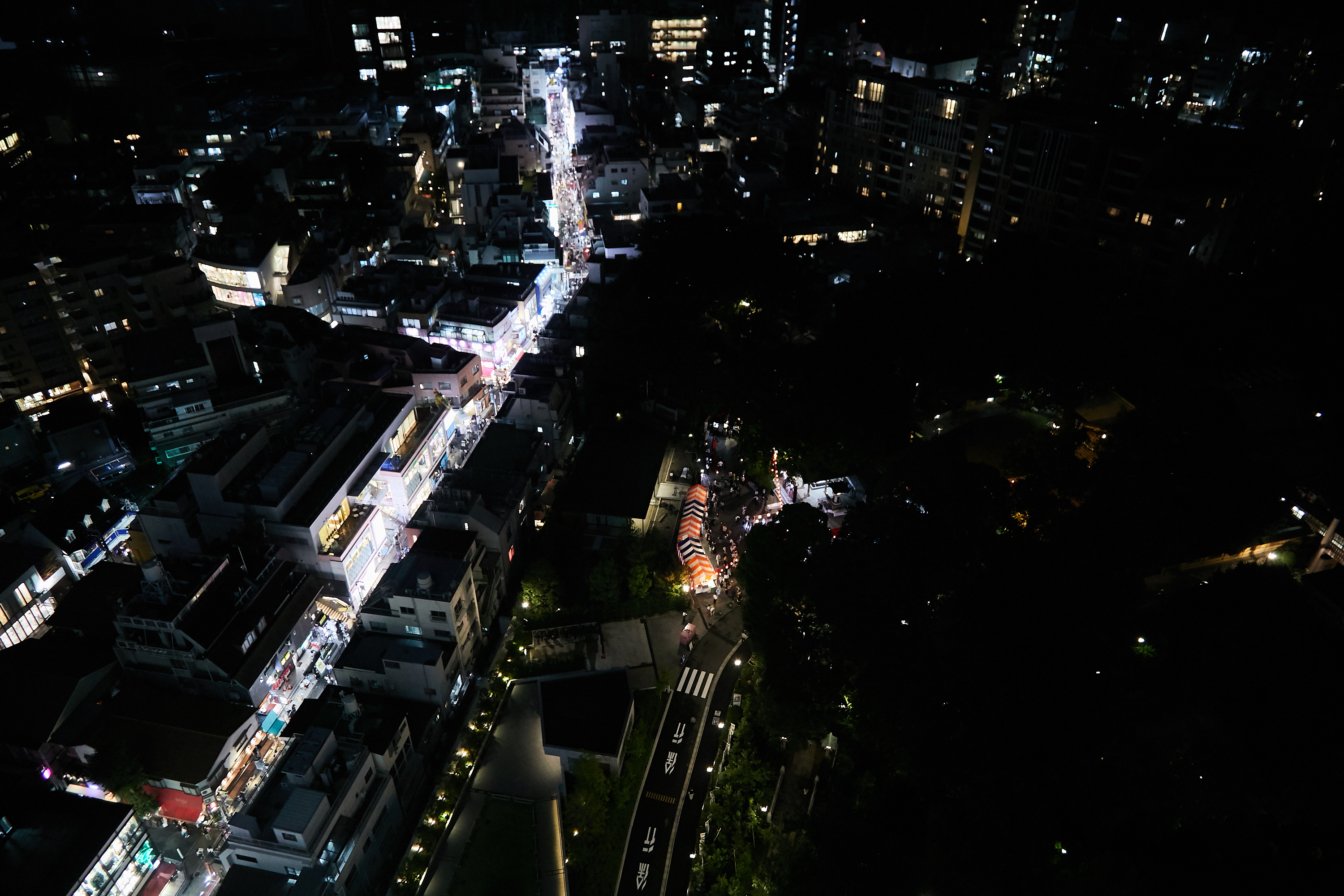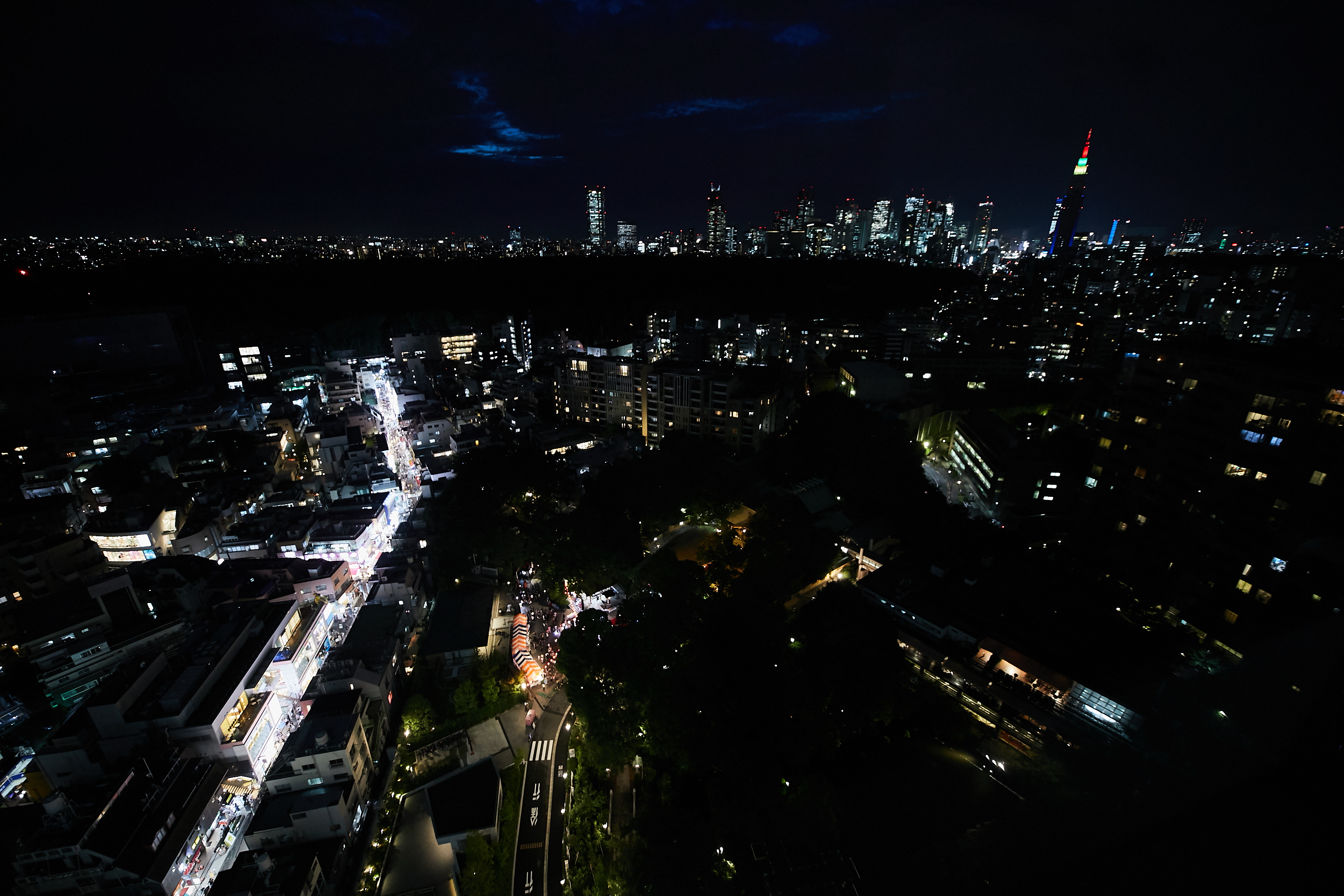 This can be purchased at the original "fortune slip" at yhe temple.
We have prepared as a souvenir for everyone who came this time!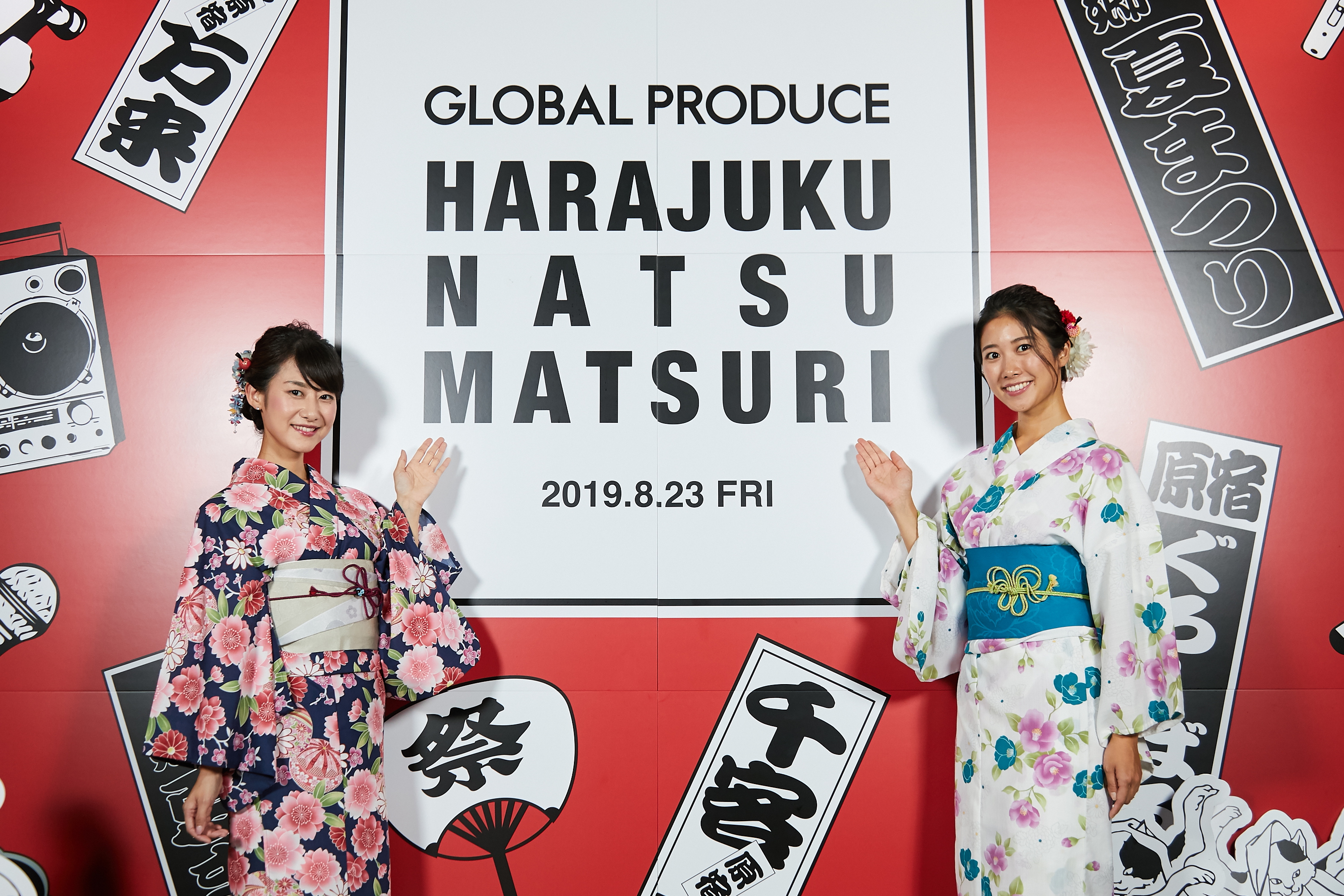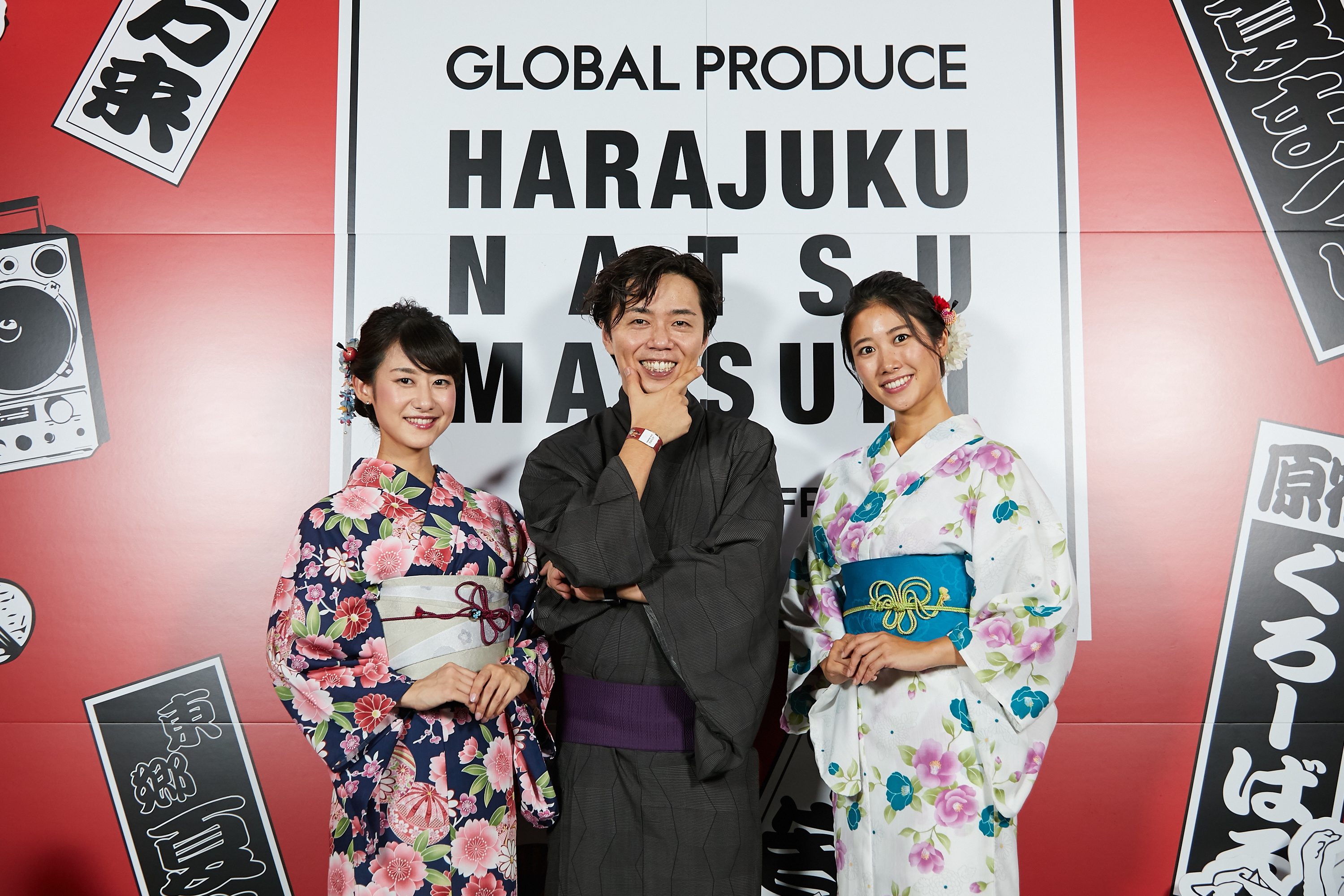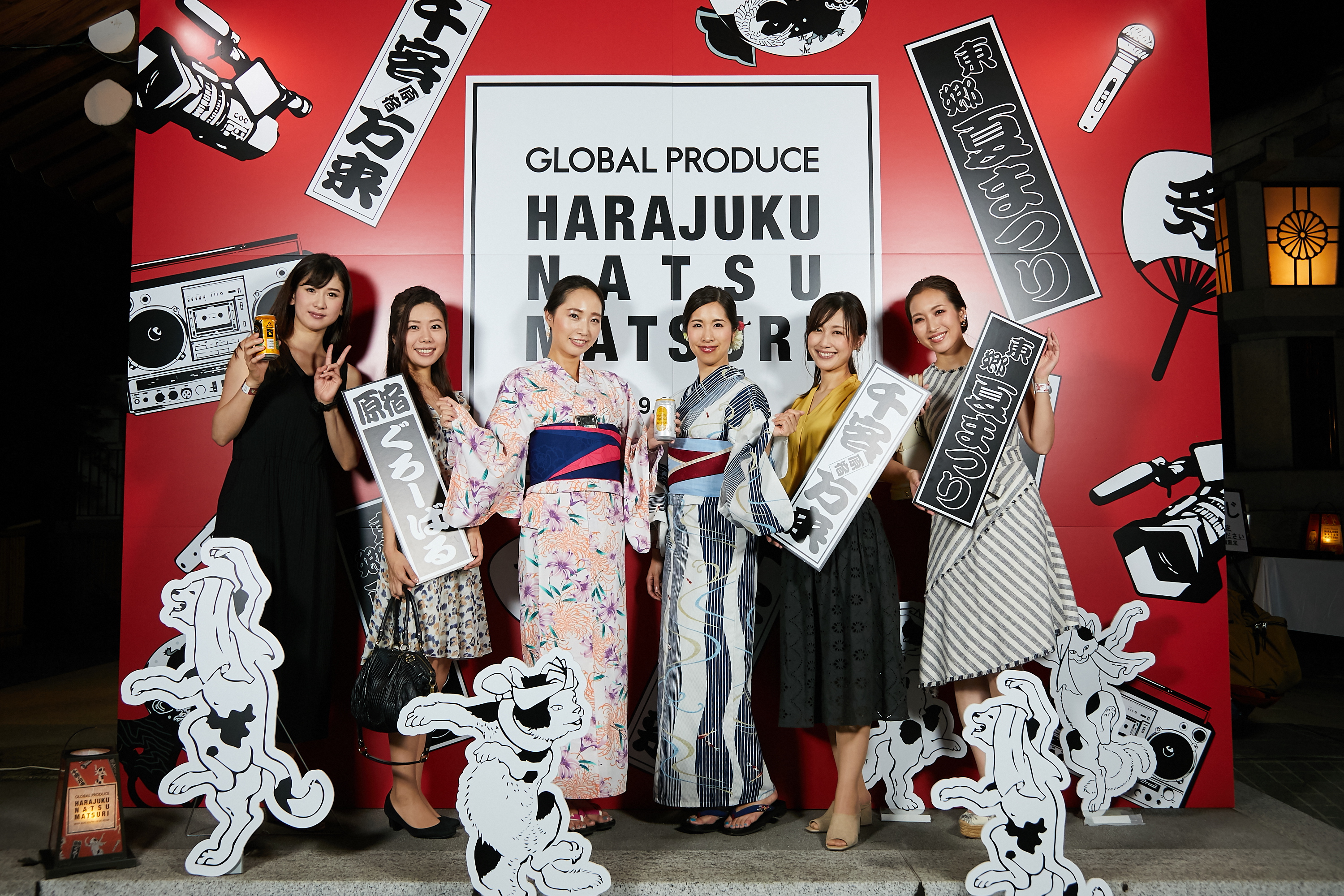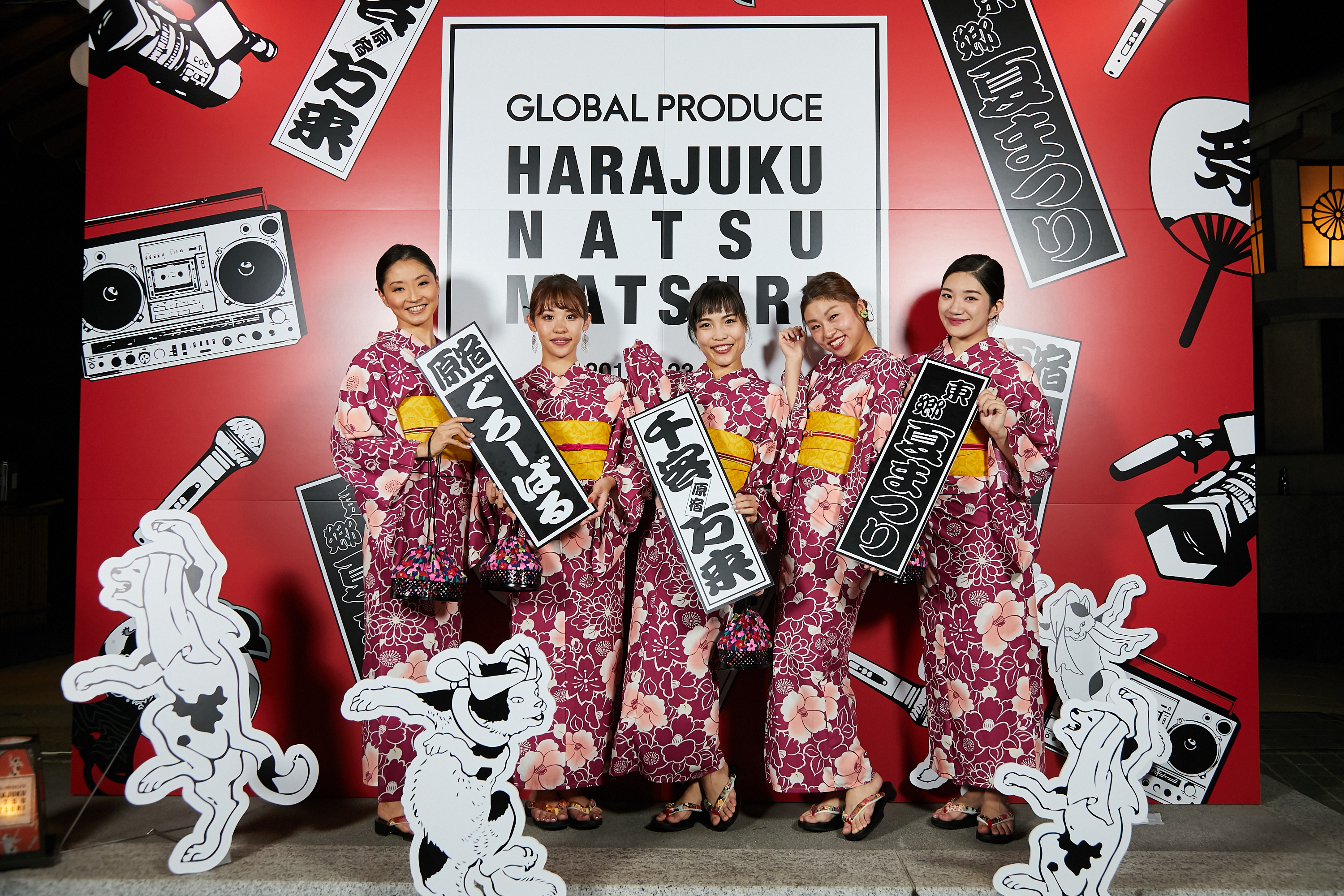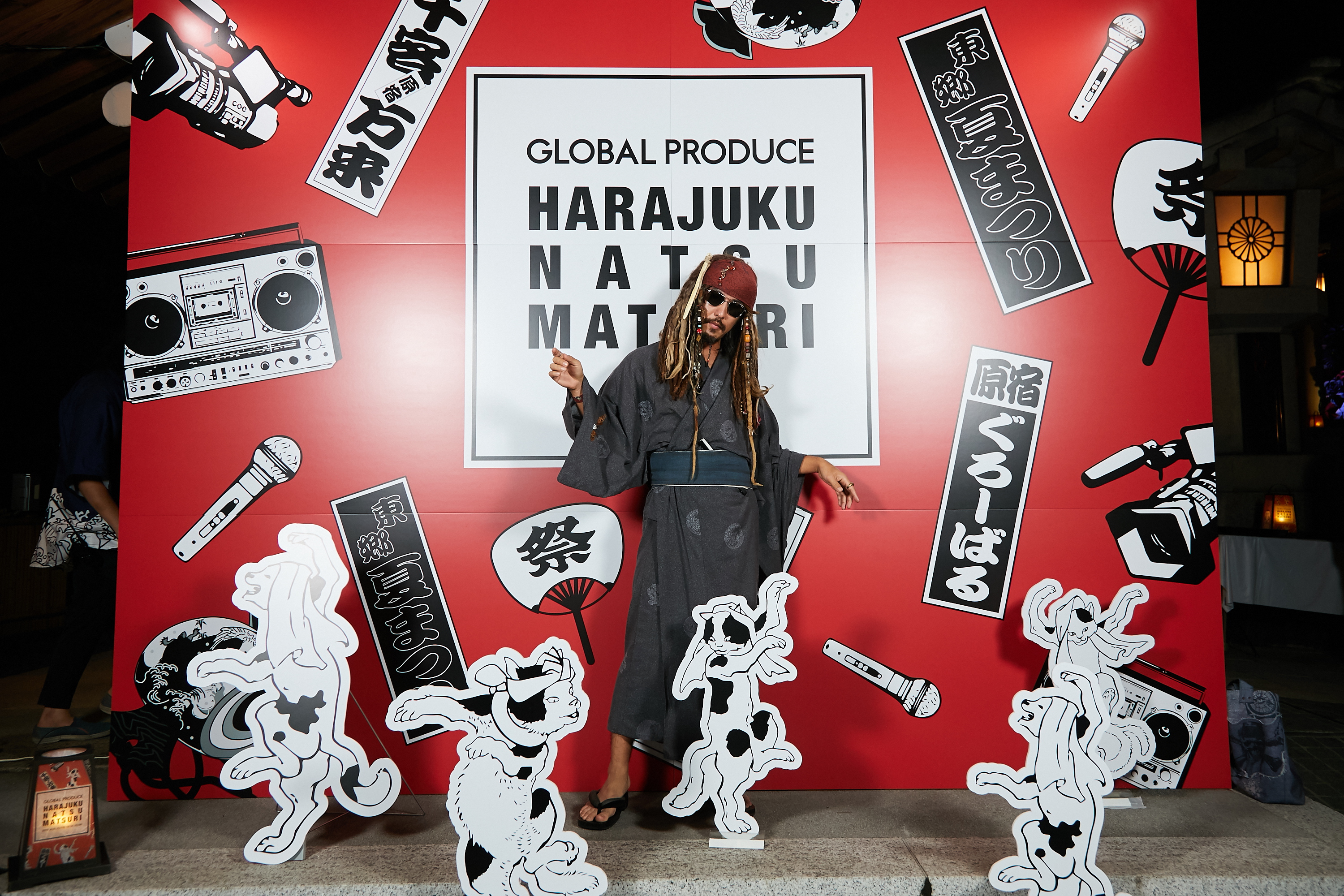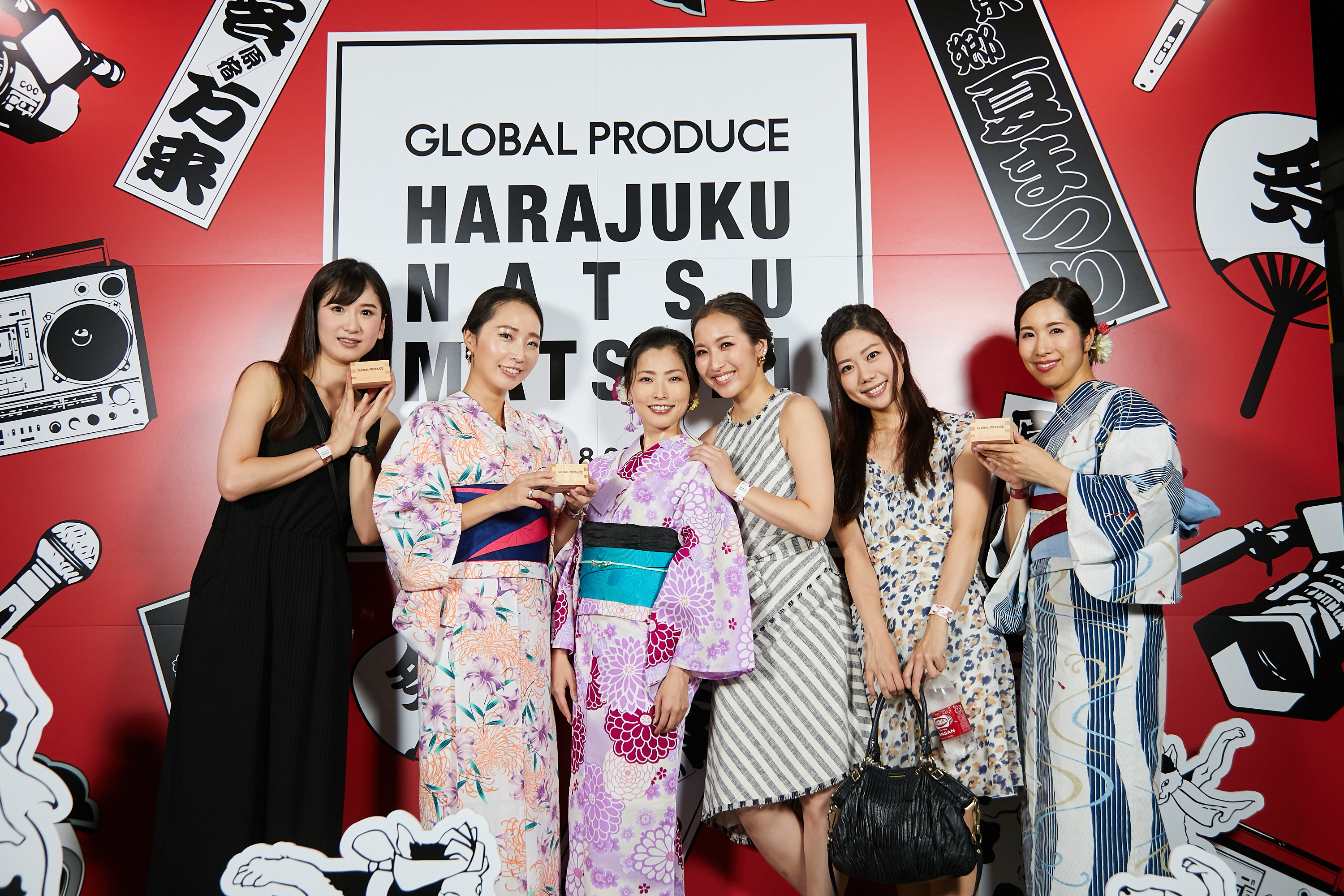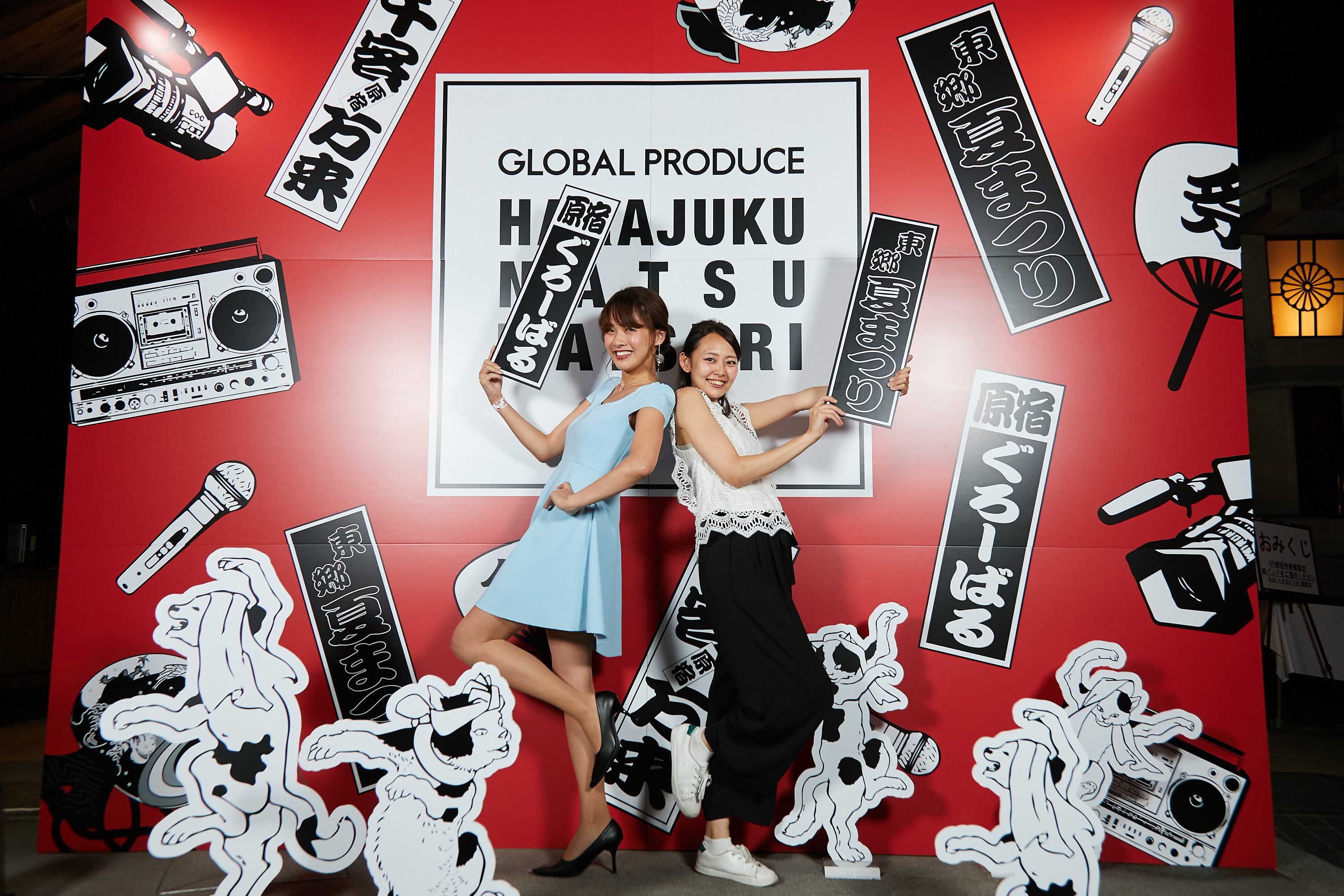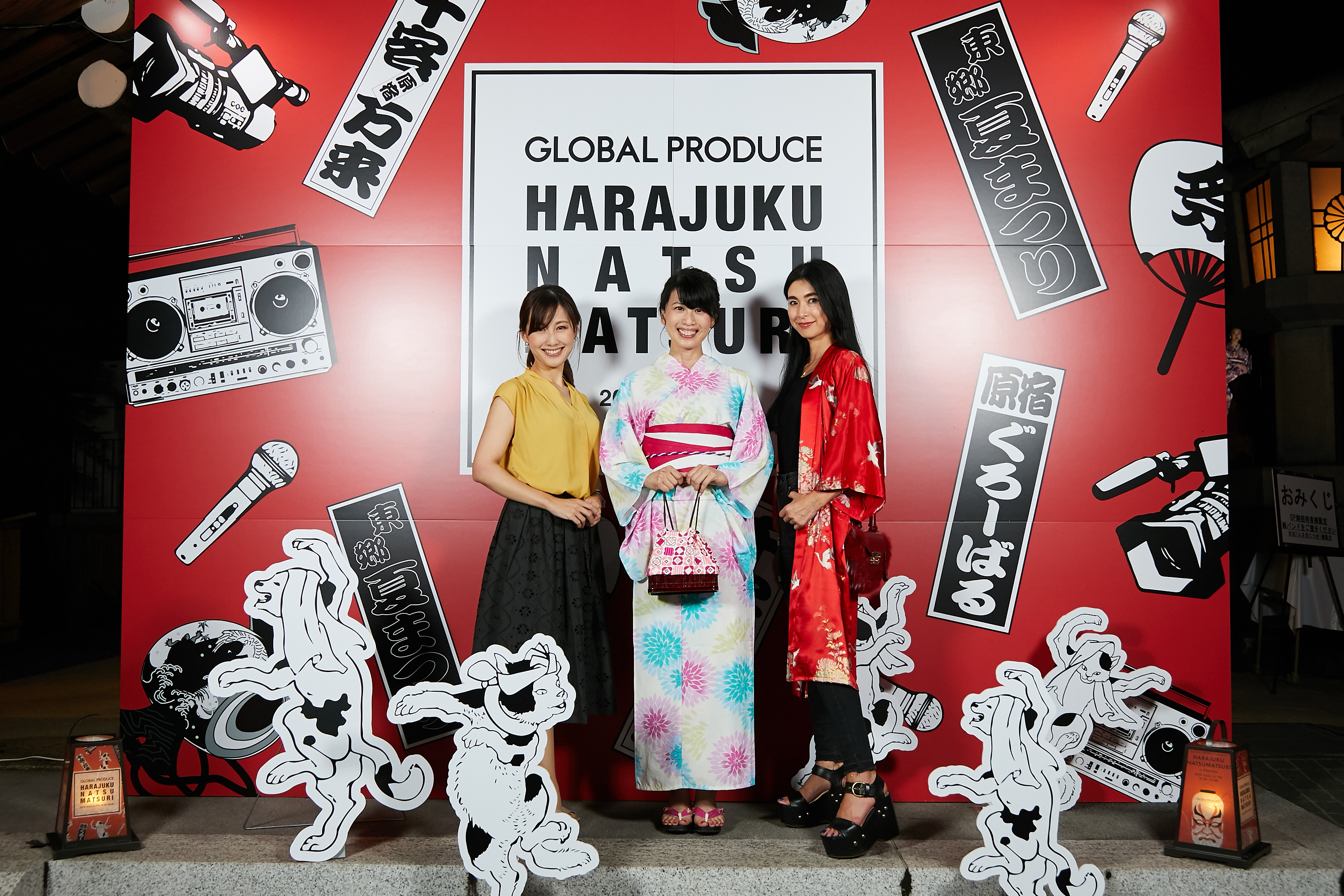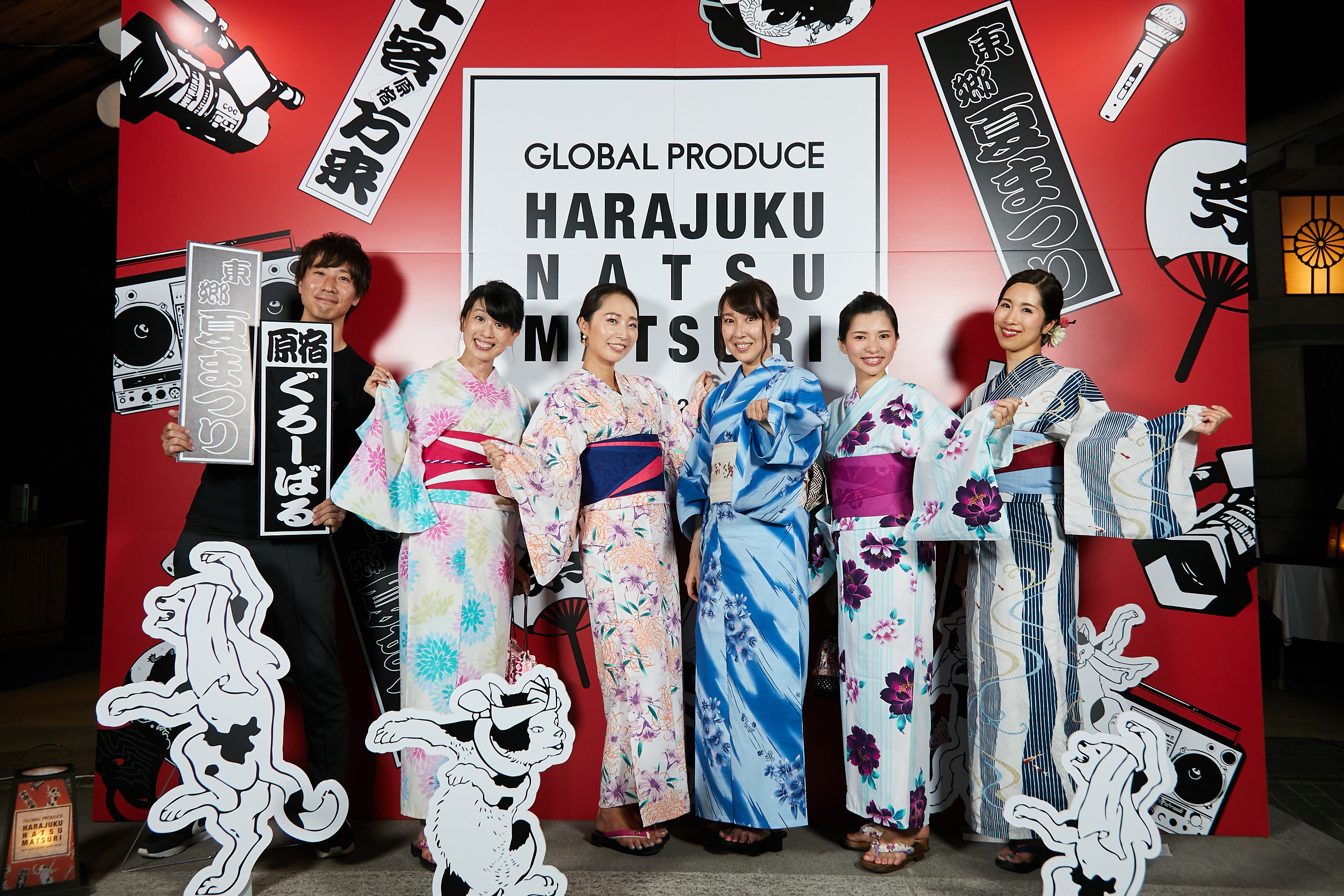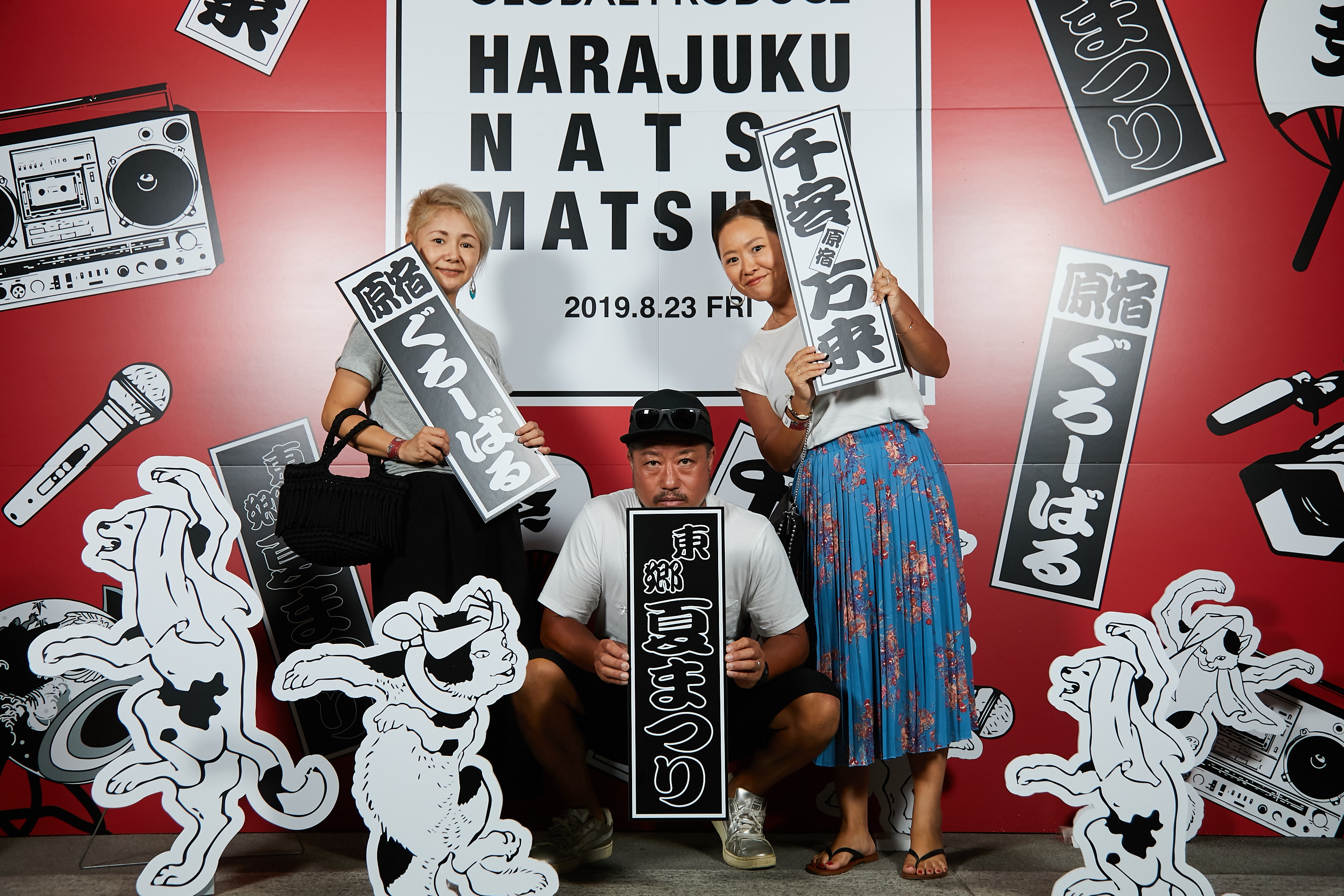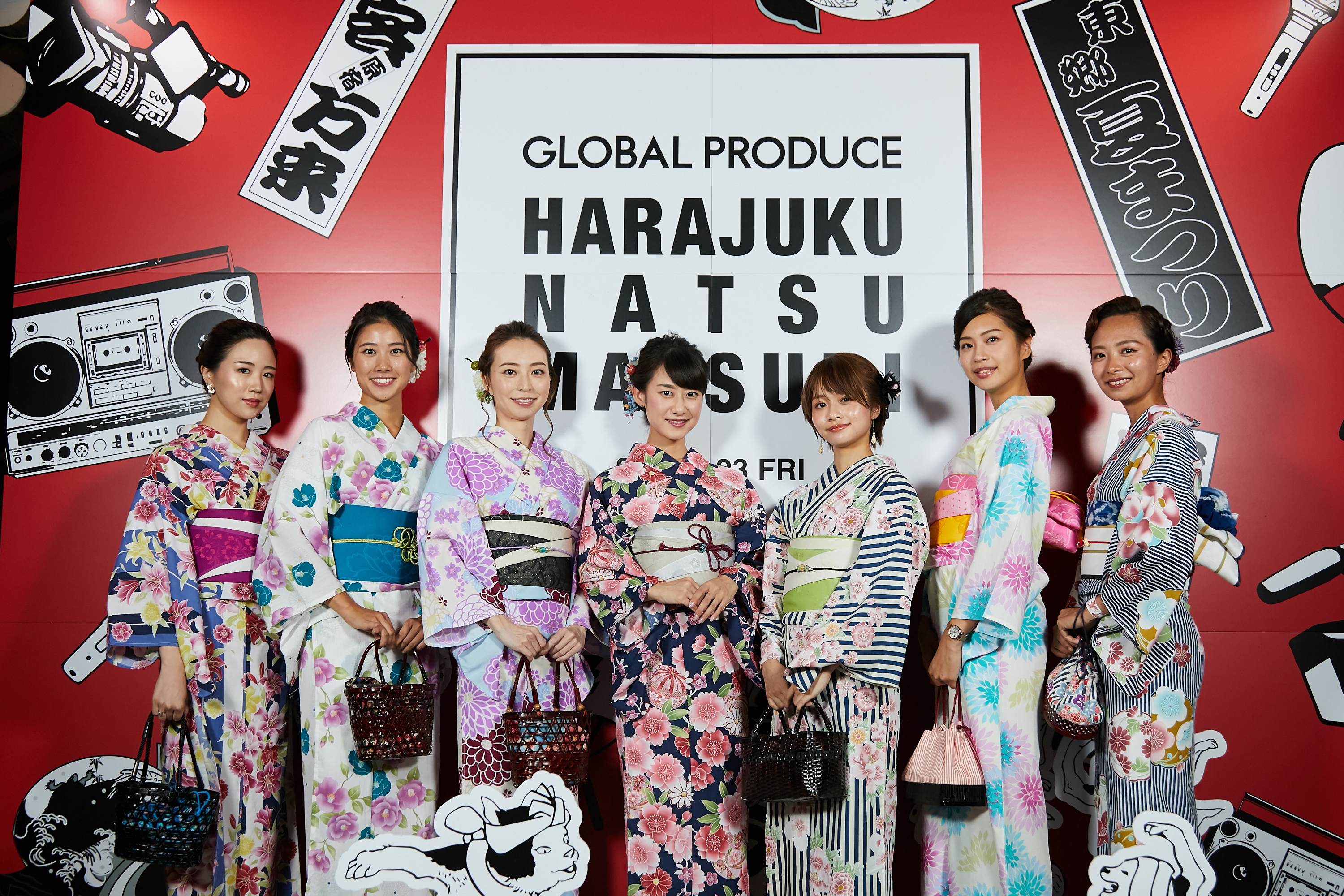 Many people took a commemorative photo at the photo booth and I was very happy.
GP members were also entertained while helping with the shooting!
I would like to thank everyone who was involved in the end.
Mr. Ito from Togo Shrine
Murakoshi's Inokuma
Peridot's present
Mr. Taguchi of VASARA
Mr. Kanno of Next Gear
Ms. Kamata Mizuki who was excited by the song
Daimaru-san at the fortune-telling corner "age UN"
Caricature corner Izumi Nakamura
Reiko Hosoi who created the key visual
Photographer Tsuruta
Tokyo Beauty Project members
Yuriko Yamamoto and Natsuro Okutani who created the GP as production chiefs
To GP members who were involved in the management very comfortably on the day
And to everyone who came.
I want to make it next year too!
Please stay tuned!
Thank you very much.