Innovation Tour in Kyoto
2019.12.04
Hello everyone, this is Yamamoto.
This time, I participated as an English attendant at Kyoto Myoshinji Shuzoin on a major company's innovation tour!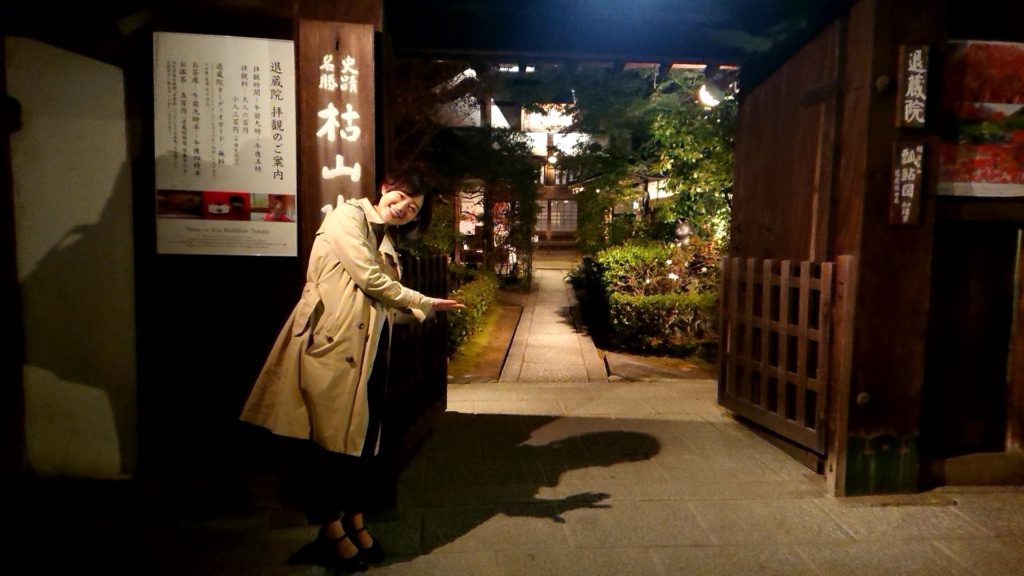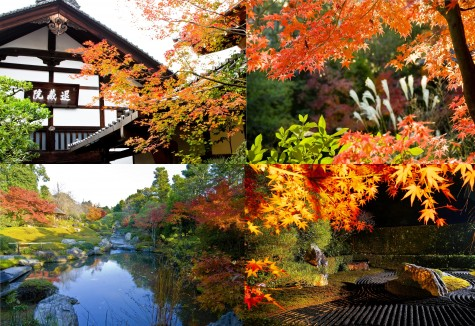 The land of this Myoshinji Temple is located in the northwestern part of Heian-kyo, and when Emperor Hanazono became the Emperor, he set up Rikyu Hagiwara, also known as Hanazono Imperial Palace.
In 1335 (Kenbu 2nd year), the Emperor Hanazono departed and became the Pope.
This is the Myoshinji Temple built during the Kamakura period.
And among the many towers of Myoshinji, Shuzoin is known as one of the oldest temples.
It was founded in 1404 (Oei 11), more than 600 years ago, by the founder of Mizin-ji Temple, the Zenso of the Myoshinji Temple.
The temple was burned down by the Onin rebellion along with Myoshinji, but was rebuilt in 1597 (Keicho 2nd year) by Zen pries and continues to this day.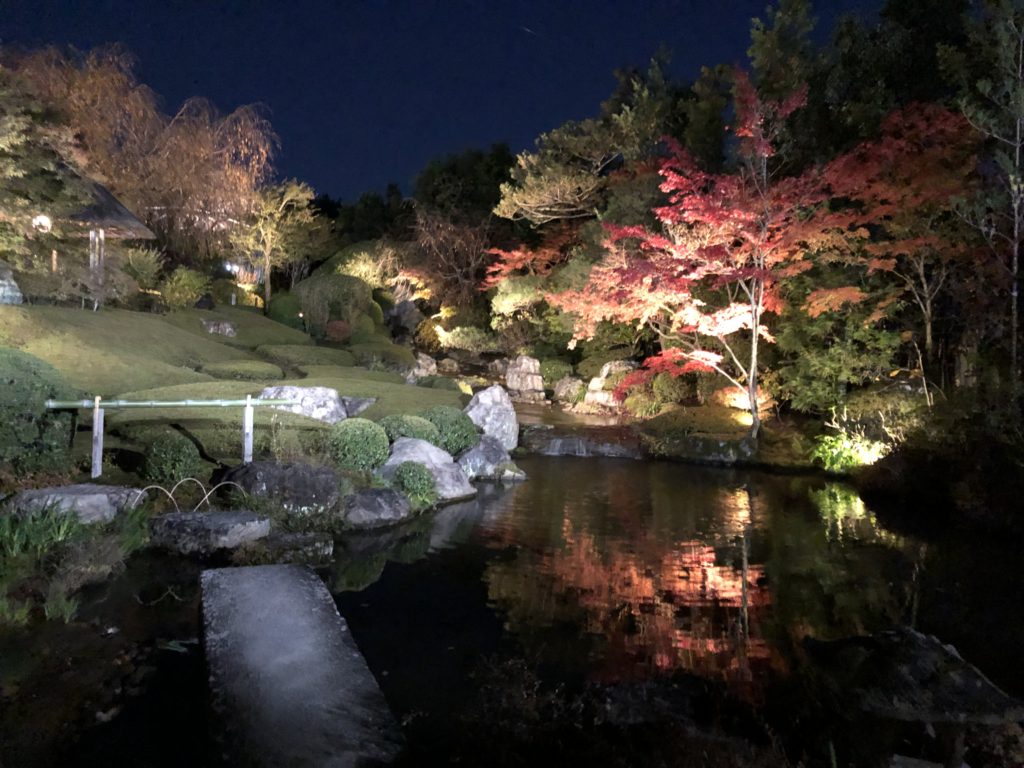 Customers came from all over the world and enjoyed the beauty of the garden, the story of Matsuyama's deputy priest, the dances of maiko and geiko, very seriously, filled with this Japanese culture.
Mr. Matsuyama, a well-known person who has also appeared at the global presentation event TED, was very interested in talking about innovation in English.
In particular, I was deeply convinced by the explanation that the concept of "need of needless" = "useless use" is necessary for innovation, and I sympathized with it.
"Useless use" means that something that is deemed useless actually plays a major role.
And it is innovation to create such a thing, and I feel that it can be pursued forever.
I want to be such an event director and a person who can produce what I need, not just what I need.
Maiko and geiko also came to the event.
Many of them were fluent in English and I was surprised.
I feel that it is necessary to evolve in order to deliver hospitality to the other party.
I learned about the importance of innovation, both from the story of Mr. Matsuyama and the fact that you are learning English to please overseas customers.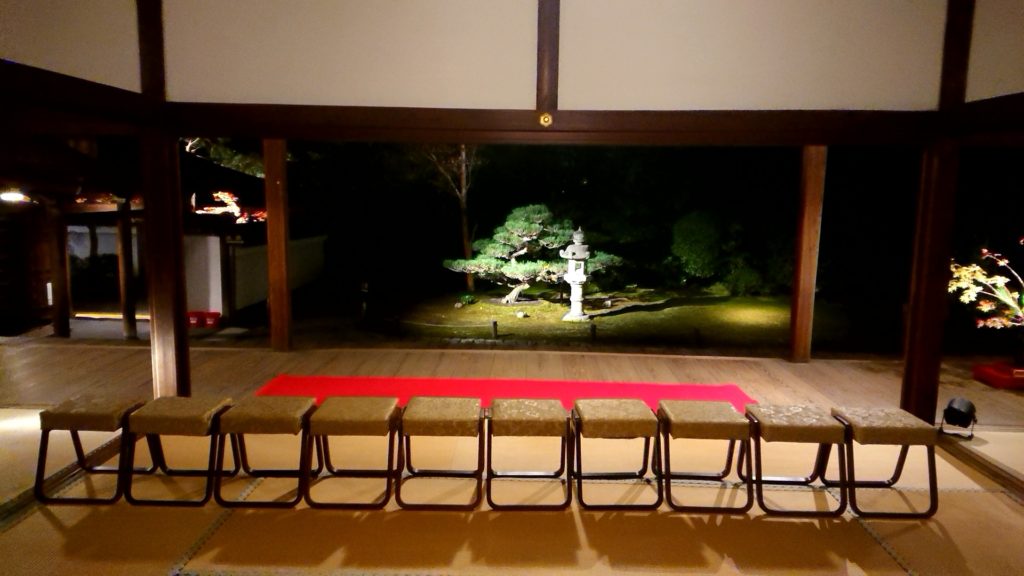 Dinner at the Shoin.
Everyone was interested in the makeup, hairstyle, and kimono of the maiko and geiko, and asked many questions. I was able to experience the wonderfulness of Japanese hospitality by interpreting with customers and maiko.
We will continue to learn and work hard to keep our customers happy!!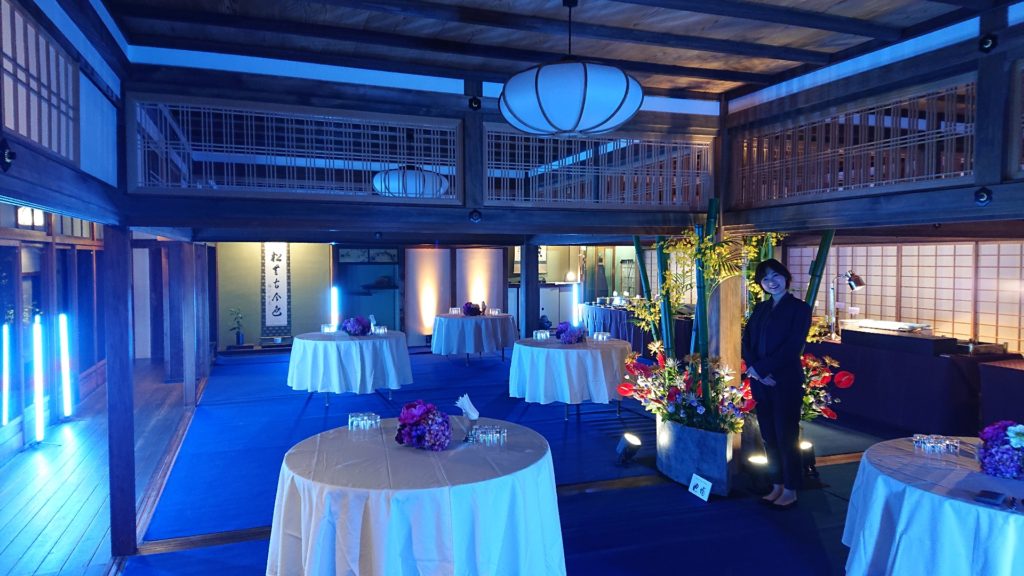 Took a picture in front of IKEBANA.