Event Resist Co., Ltd. COO, Aya Ozasa "Real Created by Net Masters"
2016.05.20
Career
Mito:
Mrs.Ozasa career has started from the Recruit right?
Ozasa :
Yes. I entered as a new graduated to Recruit in 1999, and I was enrolled for seven and a half years.
In the first year and a half, I was assigned to a "marketing system promotion department" which was so conservative, selling fax transmission system.
Mito:
I feel the age.
Ozasa :
Yeah. It was a great man society with around 30 people and there were only 2 women.
Mito:
That's right,
There were only 2 choices of whether they will take you as a princess or be deceived.
Ozasa :
Anyway it was really tough.
I cried every day. As I hate to lose as well, I did it with great regret.
However, in the one and a half year, to the passionte seniors taught me how to do business and attitude to customers, they had me come up with such a fundamental point.
After that, I was assigned to the bridal department.
Mito:
It has changed to a point.
Ozasa :
I've been transfered from a great man society to a great woman society, Zexy's sales and responsibilities in the jewelry industry.
Until then, I was working on infrastructure, so it's the first time for me to work on advertising sales.
Turning point
Ozasa :
The most important thing is that the ad is to be placed in a good place, and the ad expenses is the thing at Recruit-advertisements.
However, I wondered about the job for the advertising expenses given by the sponsor searching to reduce the effect properly, and the structure for only those customers who have money to earn money.
I be caught in dilemma thinking about some companies are very big, and some are like small shops that have been working hard since long ago in town. But the jewelry shop in the city are not attracted much attention even though they have very good things.
Mito:
It is difficult to measure the quality.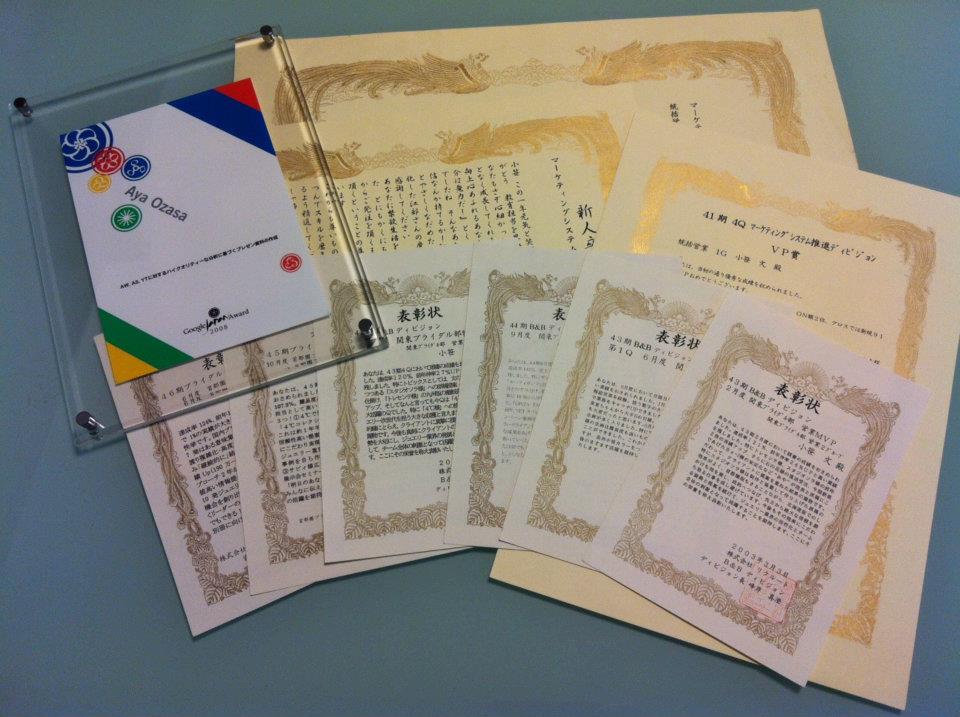 * It's amazing to see a number of awards received in Recruit and Google era.
Ozasa :
It's a fundamental problem of traditional advertising models.
That is not the only reason, but when there are various things and I started thinking about changing jobs, the agent introduced me to Google.
At Google, only Google Ad Words * 2 was the main source of income, and You Tube is not yet out in the world at that time.
I felt so fresh that the world where advertisements can be displayed on equal terms whether a small street cleaner or a national client, it was a mechanism that was not yet well known.
It was equally fair regardless of advertising costs, because it is a model that an advertisement comes out properly.
I thought it was a very flat advertising platform so I felt like to work at Google!
I changed my job in 2006, but at that time,
Japan still had only about two digits of employee at that time when I changed my job in 2006.
No one knew Google
Mito:
Google has such an era!
Was it really the beginning!?
Ozasa :
Certainly!! I knew everyone's face on one floor.
In particular, I was in charge of sales marketing and advertising marketing.
Mito:
You were not involved in the event yet at this point.
Ozasa :
Not yet. However, Google had triggered me at the event.
When I entered Google, I call an advertiser and do an event as one of doing marketing work, and I also did an event about targeting advertisers who want to advertise on YouTube which has just launched in Japan.
Mito:
The world has been changed a lot since it was only 10 years ago.
Ozasa :
Certainly!! At that time, the term search engine was Yahoo!.
So-called National-clients have not yet recognized Google as an advertising platform.
It is an age when it was told to put a banner on the top page of Google.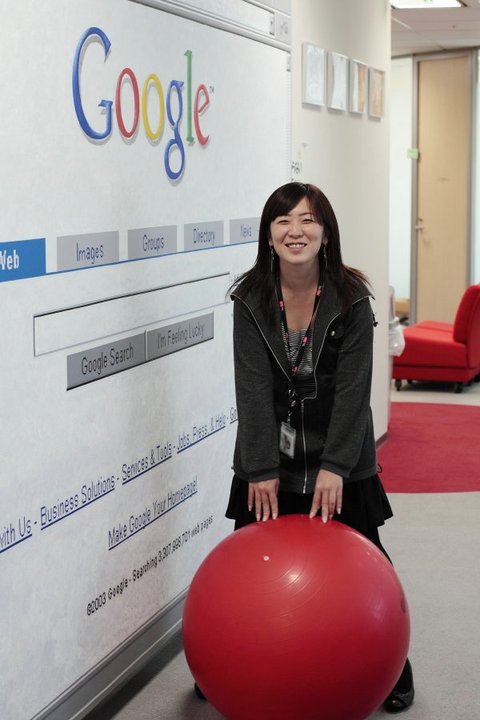 * Mrs. Ozasa of Google era.
Mito:
Had it changed so much in 3 years?
Ozasa :
It has changed a lot.
It was supposed to be used regularly by National-clients.
Mito:
It would be fun to put yourself in a place of rapid growth.
Ozasa :
It was a lot of fun.
It was 3 years condensed.
After that, I also realized that sales marketing has the right impact.
It was 3 years that I felt so interesting to know the importance to consider creating a selling system as a sales support.
We were working with few people doing different way from taking ads.
There were many different parts of the sales power that we have to work on thinking how do I make Google's advertising products recognized, how do I get the effect recognized in order to have a cleaning shop in the street corner try to use it.
There was tremendous response.
Mito:
This is off the topic but I was working at television industry at exactly the same time,
I felt that people were getting on the internet at that time, the number of national clients is decreasing rapidly from television.
Ozasa :
That's right.
I was doing steady activities until I went there.
I made a route and went to see me initially there was no contact with the national client.
I was going to get rid of the "I don't know" about Google.
In the first, people might thought that there are no employees in Google, Japan.
Mito:
I understand that feeling.
Ozasa :
We started from like there are people properly and we will support you well when you advertise it.
Mito:
After that, become a company that everyone knows.
Ozasa :
That's right.
Well, I thought it was almost time to leave because I've already spent 3 years.
As it grew, it became an environment where other people could do it.
Just from there, the early Google members quit and started doing something new.
In such a flow, voice began to be heard, for example, if there is no sales data at a new company, people ask me for "Can you create sales data or marketing work?".
So I quitted Google in 2009, and I started to support the marketing work ,as a freelance, at office.
Mito:
It sounds cool being like a "Publish job-worker", I guess.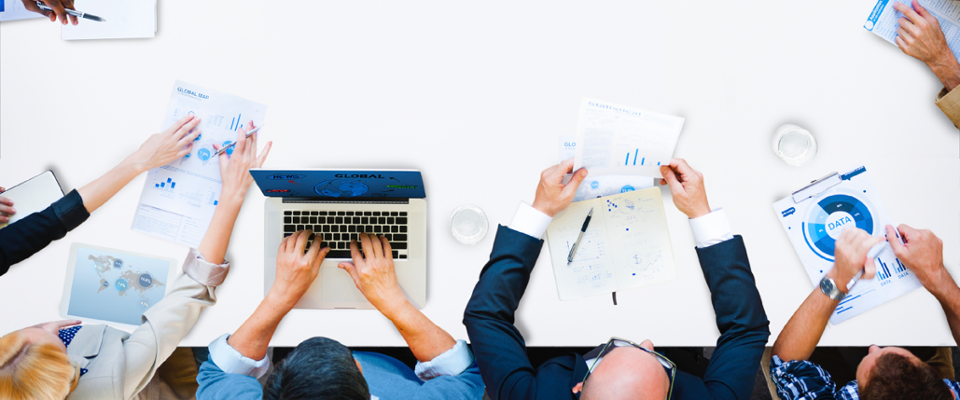 I became like that before I knew!!
Mito:
The flow of such a carrier,
Did you plan from the beginning about the flow of such a carrier? Or …
Ozasa :
Unnoticeably!!
I am really poor at drawing a career plan.
For example, I'm good at thinking about "Do our members have a good time?, What would they like to be in the future?"
Really unplanned when it comes to my things.
Mito:
It will be "Put it back"
Ozasa :
However, I think I'm a person with the stance of doing 100% power what is required at that time.
So if people ask me, "What will happen in 10 years?"
I really don't know.
Mito:
Well, I did not draw plans consistently.
It would be like this if you were facing seriously with the work on the spot.
Ozasa :
Yes!! Maybe the things I learned in recruiting, it has been ingrained that it is going to be the best performance that can be done at that time.
Mito:
After all, what kind of place you put yourself in the first year is quite important.
Ozasa :
I think it's really important, whether it's good or bad.
Your own place
Ozasa :
Maybe I always choose minority if I have two options.
Even if I'm not conscious as a result.
It is not interesting for me the things everyone chooses.
I may be choosing a place where I can do something what I can not do.
Mito:
To investigate, does it mean that you want to become a woman whose replacement does not work?
Ozasa :
That's right.
The more I take my career, the more I realize that I'm not a zero-type.
When I was at Recruit, if I move, I will have numbers I felt I could do anything by myself, but when I entered Google, I would say,
I felt I could do anything myself, but when I entered Google, I would say, I've discovered how to move people and how to make them more leveraged, that people who are in a position to think are alive.
Mito:
I feel like I have found something that has led to my current company involvement.
Ozasa :
I agree. When I was working with Google, President of now ※ 3. I have been supporting it on the marketing side as he was launching on YouTube's advertising business.
So, he called me when he said that he wanted to do business now.
I would like him to concentrate on the future visions and services, and company managements since he is completely zero type person.
On the one hand, I said "I'll do it!!" since I love to put it into a concrete process.
Mito:
It is a good couple!!
Event industry potential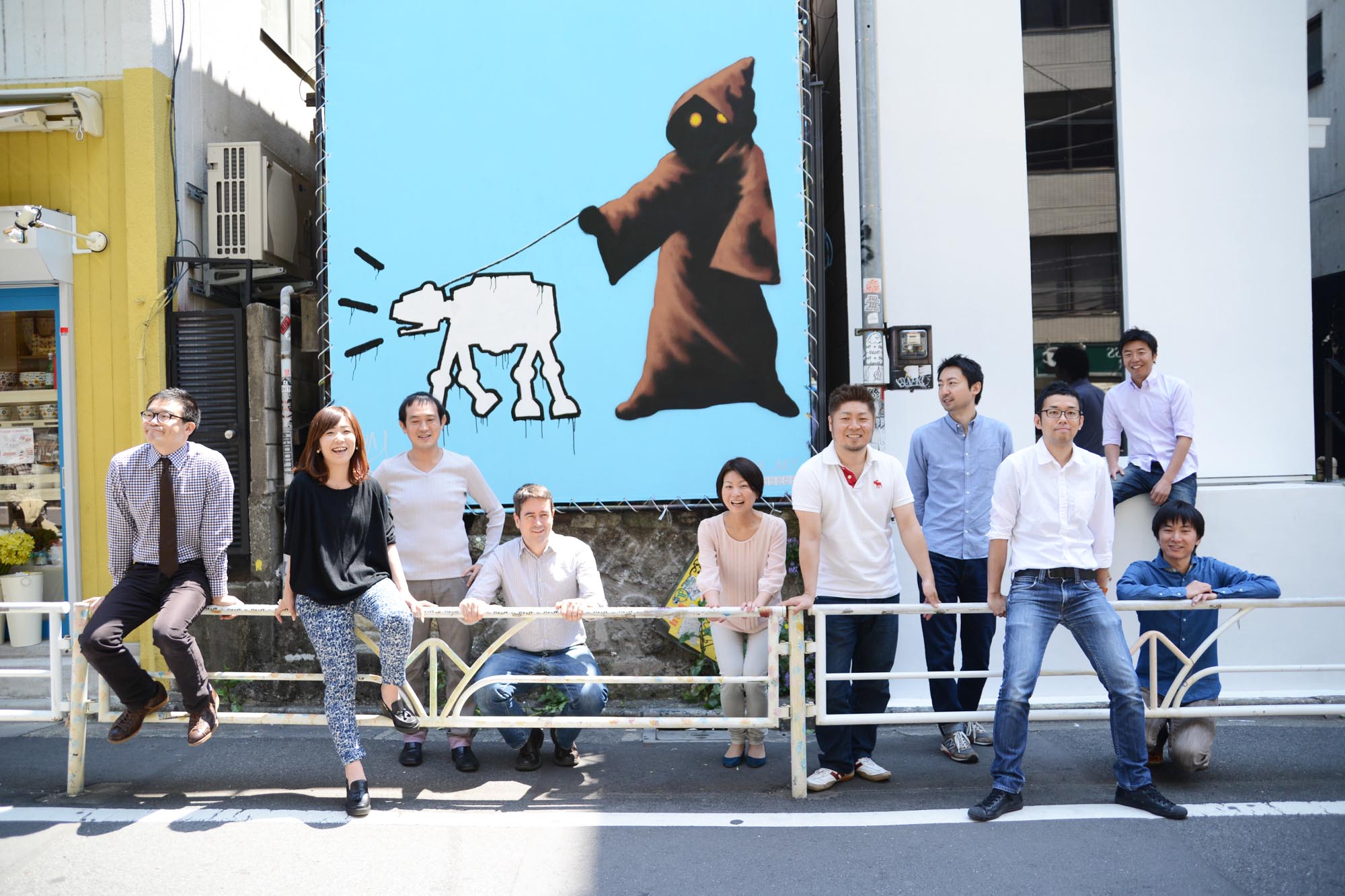 * With event members (at the time of office relocation in 2014)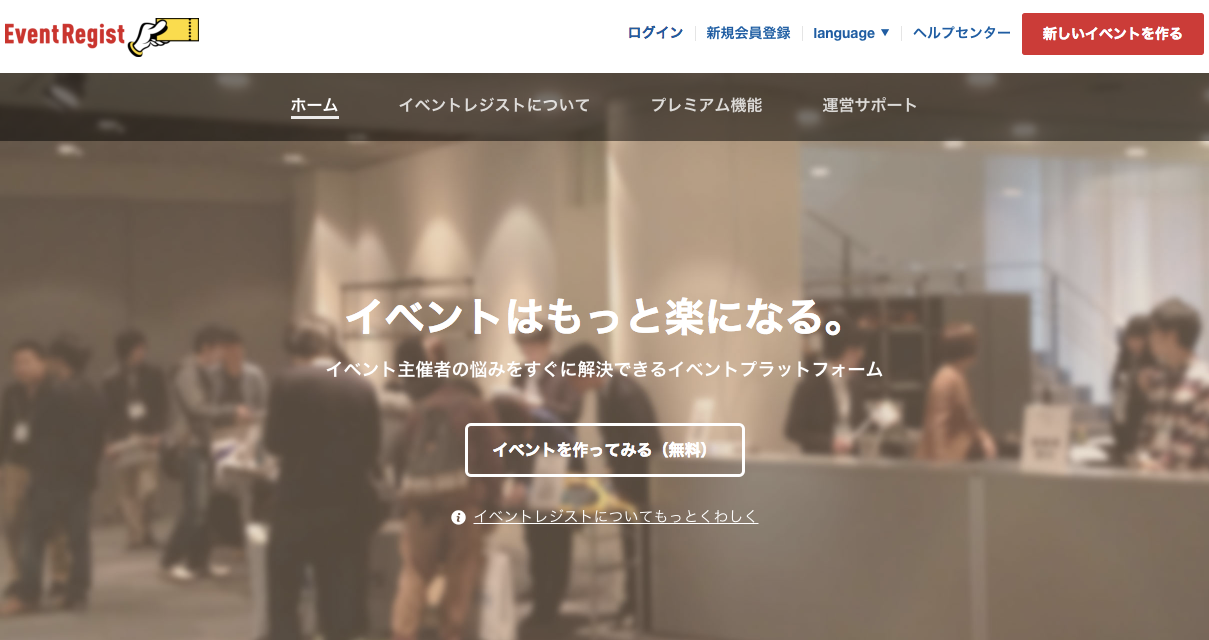 * Top page of event resist
Ozasa :
After all I thought that the events are very interesting.
The representative and I are completely online person, first in Yahoo!, then went to Microsoft, after that I had moved to Google.
I think that the value of real events will always be there even if we can get various information and interact on the net.
This place where various encounters and discoveries are born never disappears, rather it will increase.
The more social and online interactions increase, the more I feel that the value is increasing.
Mito:
It means that the net does not encroach the real.
Ozasa :
The more I am in the world of internet, the more value I feel about realism.
After all, to communicate actually with Face to Face, voice and voice together, can not be completed on the internet.
Mito:
The event industry is a source of business opportunities if you have super-professional skills online.
Ozasa :
I agree. Japan still has room for improvement, especially for BtoB events if we look at overseas cases, they are doing more interesting things.
I think there are many things we can do, and it may be offensive to say that our perspective is unique.
After all, the history of event industry is so old, it is also a fact that there is the difficulty of changing the skills and habits cultivated over the long history at a stretch, but I think it's a good timing, after all in this time period.
The Internet has become obvious of all ages.
Everyone has a smartphone.
There is always something that can be done under such circumstances.
Or, we must change.
It would be nice if the event industries themselves would use technology more proactively.
It is chased by the task in front and an event planning will putted back that is originally important, enhancement of content, hospitality of customers.
Resolve such parts with technology and make it more efficient, and we hope our customers will be more nervous about the creativity of the event.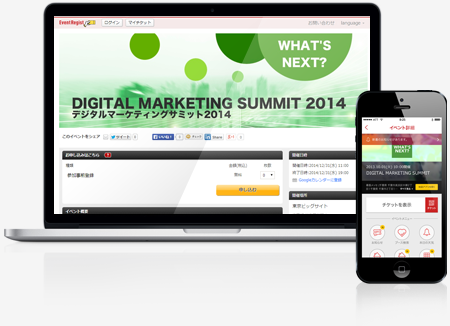 Mito:
Every person in charge is very pleased when we propose event planning and introduce the mechanism of events.
It's often more interesting than the suggestions like "Let's put this kind of content, I thought very wonderful stage technology".
However, there are many cases where it does not lead to introduction because of the network environment and internal understanding.
It is a so called "transition period".
Ozasa :
That's right. I believe more and more the event itself will be rich when the time goes a little further and if EventRegist became commonplace.
Mito:
You are always in the "transition place".
Ozasa :
Yes!! Maybe I like being the state of falling into chaos.
Even if it is in the state of chaos, the customer is pleased with trial and error, I dream of a world where everything is happy who are ultimately involved with us.
It's rather delusional!!
Mito:
Delusional power is important, isn't it?
Ozasa :
Delusions are really important.
I will be pressed for the time.
Mito:
Do you divide Business and Private?
Ozasa :
I do not divide. I love my job so much.
I love work, or I do not think that work as a work.
Mito:
I see.
So what if you could not work without such a refreshment?
Ozasa :
I should just take a walk.
Even if I came all the way to the dead end, I just take a walk around the city to refresh myself.
I can be impatient when I see new fashionable shop in my eyes.
Mito:
I'm rather to be impatient.
Ozasa :
Yes!! I would like to press for the time.
Mito:
You are stoic!!
Ozasa :
I think I'm really stoic.
Especially with our business, we can work with one laptop anywhere.
So I'm always working except when I go to bed and when I take a bath.
It does not matter on weekends. Rather uneasy for not working.
While I'm resting, I don't want to miss if something else happens, maybe if the world goes on.
I do not define my work
Mito:
It's a bit strange to see Mrs.Ozasa's work.
Ozasa :
Hmmm … I hate to clearly define my work.
And I think it is my job to pick up the work that is floating.
I believe that there is my worth.
You mean that you are making a situation where they are in trouble if you don't have Mrs.Ozasa.
I feel very important that if he or she works in the company, the kind of softness of the work that can only be done by that person, it's probably not fun to be given a fixed job.
That way, you don't have to limit your potential.
Mito:
It's a wonderful situation already if you don't hate work.
Ozasa :
While thinking was this my job to do? I will try to put my hands on it, but if you try it, there is absolutely no doubt that it was a great fun.
I've never done it before, but I'm pretty good at it!
Such discoveries are exciting no matter how old you are.
I do so many things since I am a COO at this company.
I also do sales and marketing, accounting personnel affairs and anything.
At that time, I really like the feeling that I can be anything.
You all want to be a specialist when you are in twenties.
Mito:
It is easy to think.
Ozasa :
But I do not need to be a specialist, I think I should be a generalist.
It would be great if you can be a generalist who can be any specialist depending on the time and circumstances.
"I myself prescribed" has no meaning
Mito:
What do you always say to the younger generation?
Ozasa :
Throw away all your pride! Especially in the first year.
Throw away "the self you are thinking" at once!!
I think that will obviously grow you.
I think that another person is looking at me is more correct than I am thinking.
Mito:
I agree with you. That is to think with your own regret.
At that time, I wonder why I couldn't get any further than that, I wonder why I could be cool that time…
Ozasa :
It is a part that you only know when you look back after.
Mito:
I am 40 years old this year as well as Mrs.Ozasa, look at today's story, and let's try to do our best for a while again with a fresh feeling! That's what I thought. Thank you very much.
Look at today's story, let's try to do our best for a while again with a feeling of emptiness! That's what I thought. Thank you very much.
(End)
* 1 Event Resist Co., Ltd.
Operates an event platform that dramatically improves the efficiency of all events, such as real event notification, advance collection (settlement), and participant management.
Launched in 2011. http://eventregist.jp.com
* 2 Google AdWords
Advertising services provided by Google. In addition to Google search results, advertisements are displayed on various websites and blogs that have partnered with Google.
* 3 President
Kosuke Hirayama (President / CEO). Launched a venture company in the United States and returned to Japan after serving as vice president. Joined Yahoo! Japan in 2000.
Launching services for Y! Books as a producer of Y! Shopping.
Launched the rich media advertising department at Microsoft in 2001, and from 2007 on the new media-strategy / operation team manager at Google in charge of launching the advertising department of YouTube.
Later, in 2009, he joined TBS affiliate goomo Co., Ltd. as a web producer and TV program producer, and worked on a promotion utilizing a new area beyond the boundaries of the media and participated in the establishment of Ibery 2011.