Air Star Japan Ltd. Representative Director Sebastian Fal "Crossing Japan and France, Creativity"
2016.05.20
Possibility of entering Japan


Mito:
Please tell us how this unique space lighting production began.
Phal:
Of course. Air Star started industry in France 20 years ago.
The founder is the person who created this glowing object. At first we were offering products for the movie industry.
Mito:
Is that so!
Phal:
I met this company 6 years ago.
We decided to enter Japan to provide specialized products and services because at that time there were no branch offices in Japan, and we felt the possibility of the event-production market in Japan.
We thought that we could develop a businesses with them because there were no products in Japan that they could handle with.
So far, in Japan, the percentage of event business is around 80%.
Mito:
The main axis is the business in the event industries.
Phal:
I agree. However, we are also developing products related to rescue and safety, for construction sites elsewhere.
The Airstar first created a floating light that you often see at construction sites.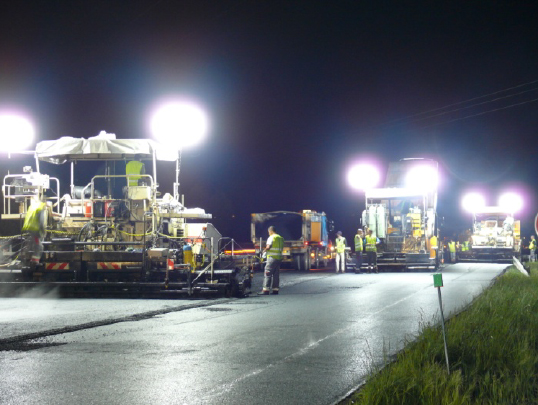 * Air Star Night Lights used at construction sites
Mito:
Is that so!
Phal:
We brought in Japan what we created at the Asia's Head Quarter, Singapore head-office.
There are now lots of products everywhere based on Air Star products.
I'm very pleased to hear that.
Such sales of products used at construction sites are possible to bring from overseas bases, but the event production can not just finish with delivering products.
People in charge has to operate locally for productions and implementations at project meeting with facing each other.
So, when we focused on the event business, it was necessary to set up a Japanese branch office.
Mito:
I see.
Phal:
The film and construction site businesses are the main axis of business at France, USA or in Singapore.
We focus on events that require creativity and consistency in the field for Japan.
In the events, there are different from ordering in the form of showing a catalog and having a product selected, it is essential to understand the client's needs and exchange opinions, that is a necessary process to make our products attractive.
France × Japan
Mito:
Are all the employees in Air Star work as a designer?
Phal:
Yeah of course. Since it is a small company, everybody has sales, production and other duties while having the ability as a designer.
Of course, we also have a network of external partners that help us with the large projects.
This our main point of Air Star's business style.
Mito:
It is very fascinating that all employees are designers.
Phal:
Thank you very much.
Mito:
Are the products designed in Japan manufactured in Japan?
Phal:
No, all the products are manufactured in France. In France, we have all the expertise accumulated so far.
That's why we can respond to a variety of hopes, such as wanting to put LED lights into this balloon or making it into furniture.
We always carry out various projects, explore different forms, and create completely new products.
Mito:
In order to maintain consistency, it is necessary to make a batch production in France.


* A number of internally-light furnitures that were developed from balloons
Inspired by European countries and commercialized
Phal:
Also, we can drop inspiration into products because we are Europeans, France and Italy, with much from Germany.
These are also important point with our business-style.
Mito:
I see. It is full of rational and unique products.
Phal:
We strive to differentiate ourselves from others by continuing to manufacture our unique products.
If we do not do this, we can not survive since the Japanese market is in a state of saturation, and there is no point in developing a business in Japan.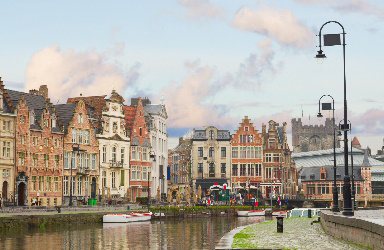 Mito:
It is a strategy to succeed in Japan.
Phal:
Of course, differentiation from other companies is important, but how can this differentiation be adapted are essential in Japan.
Production and planning must be in Japanese way.
The important things are the mixture and arrange of Japanese ideas with our European ideas and knowledge,
That's what I thought about "Creativity".
Mito:
It's difficult, isn't it?
Phal:
I agree. I always need to collect new ideas in order to make mixture.
This method is the same not only in Japan, but also in Singapore, China and the United States.
Our concept is to show one of our strengths that we can get various ideas from the background.
We can see the local culture and create new things with European identity because there are small branch offices all over the world.
This is one of the reasons for success.
Diversity and adaptability made Air Star's success
Mito:
By the way, can you tell us the origin of the name"Air Star"?
Phal:
Most of the products at the time of establishment were of the type that floats in the air with helium gas.
Like a star.
"Air Star" was the perfect name for us, we wanted to give a unique and worldwide name.
Mito:
Certainly, it is a perfect name!
Phal:
Just when it was founded 20 years ago, Air Star was the director of the movie "Titanic" and we collaborated with James Cameron to light the ship together.
The worldwide name was necessary since the it was an international project.
Mito:
It is surprise to know that you were at that big project.
Next time I see "Titanic", I will focus on the ship.
Phal:
We handle many unique forms of products, in fact, the lighting technology for making space lighting and decoration is also the core element of Air Star's business.
No matter how creative the products are, a single light reduces its appeal by half.
The lighting technology makes the product more attractive.
Mito:
Airstar's products are much brighter than in the dark due to the effect of the beautiful light.
Phal:
The products and services also need innovation as technology advances.
Products that have been around for 20 years are also changing little by little with the evolution of the times.
That is why we are able to continue to provide something suitable for the modern film industry and events.
This may be one of the factors that we were also able to gain the world leader in the lighting industry.
Of course there are many competitors, but I personally analyze whether it is possible to compete because of the diversity of products and the adaptabilities of the company.
Being bored when we obsessed
Mito:
Please let me know if you have a vision for the future.
Phal:
Let me think … The vision of the company is to provide products and services to more Japanese customers.
My personal goal is to grow company slowly and surely.
I would like to firmly establish the foundation of this business while always adding some kind of added value to develop new services and products with many people each year.
Mito:
It's an unique viewpoint as being a manager.
Phal:
If we satisfied with the situation, and sticking to something will definitely get board with the products or services.
Especially in the entertainment industries.
That is why we always need to pursue new ideas, new concepts and new products.
I think it is our mission to establish this style in Japan.
The point is to increase our number of fans by converting ideas into Japanese specifications based on European identities.
Mito:
How can we always keep new ideas?

Phal:
I think there is one important way of thinking.
There is no school that can teach you how to create something and spread it as a business.
So I do not honestly advise that it is this.
Each employees have diverse backgrounds, but everyone those who became family member of Air Star have a common interests in and sympathize with the style of the company that produces such products.
If employees of various races, but everyone agrees with the company's vision, try to create things with the mixture of the ideas that each one has can create something more creative than creative simply by arranging for the style of the land.
There is no way of saying "this is it!!".
But if people exchange ideas with various people in various places, embrace trends and culture, these may be the one process that creates creativity.
It may be a way to cultivate creativity by knowing the flow of ideas.
Mito:
Learning processes is a way to foster creativity.
I'm convinced.
Phal:
After all, I expect people to learn at the site than learn on the desk.
If people want to be a designer, people can learn the necessary skills at school,
The stock of ideas are all from "experiences".
Whenever I have a time, I will stock all the information by abroading and check what's new.
I can create many drawers with all the experiences that I affected.
Unlike now, I think the younger generation is not particularly aware of the benefits of going abroad,
I think they should go abroad casually with the same feeling as a window shopping.
Dare to change the familiar environment,
The range as a human also expands, if they step out the familiar environment, the frequency will increase and the withdrawals in oneself will increase too.
I think that creativity can be fostered by increasing the work to output together.
Mito:
In other words, increase your experience points.
That is the way how you can manage the flow of input and output!
I have learned so many things from you. I will practice what I learned from you.
Thank you very much for everything!
(End)