Introduction of "Jooto", a convenient tool for Task Management
2019.09.17
The task management of daily work is very difficult.
It's quite stressful to always be aware of what you have to do in order to be able to handle the constantly increasing work. Even if I write it on a sticky note and put it on it, it has fallen sometime, and if I write it down in my notebook, I forget where I wrote it …
In addition, some tasks are done in collaboration with others.
Not everyone involved is always in the same place, so I can't see what I want to hear about the task progress! "There are often things like that.
In particular, since GPs work in teams, it is essential to check the progress of tasks among members.
If there is a way for everyone to share tasks at a glance … If you can see it anytime, anywhere and manage it with simple operations …
……
that.
there were! ?
So, this time, we will introduce a useful tool "Jooto" for task management.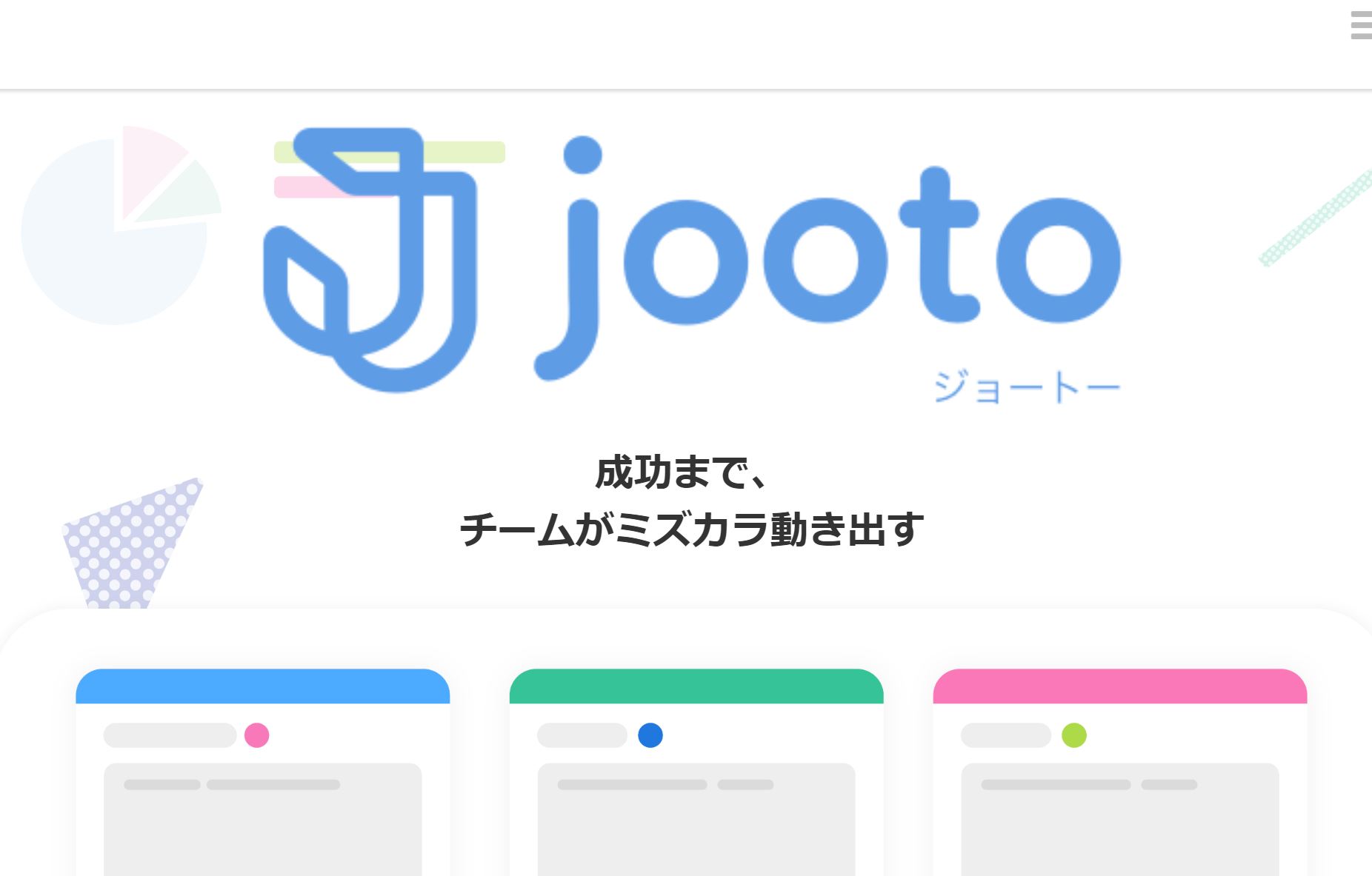 Jooto is a project management tool provided by PR TIMES.
You can easily manage and share tasks with sensory operations.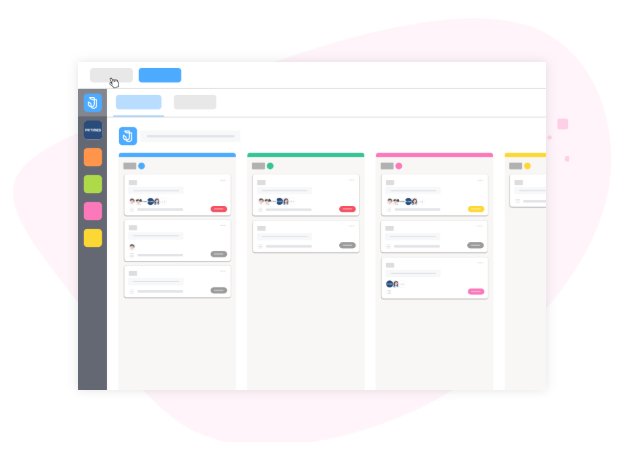 Specifically, if we show the screen used in the general affairs of GP …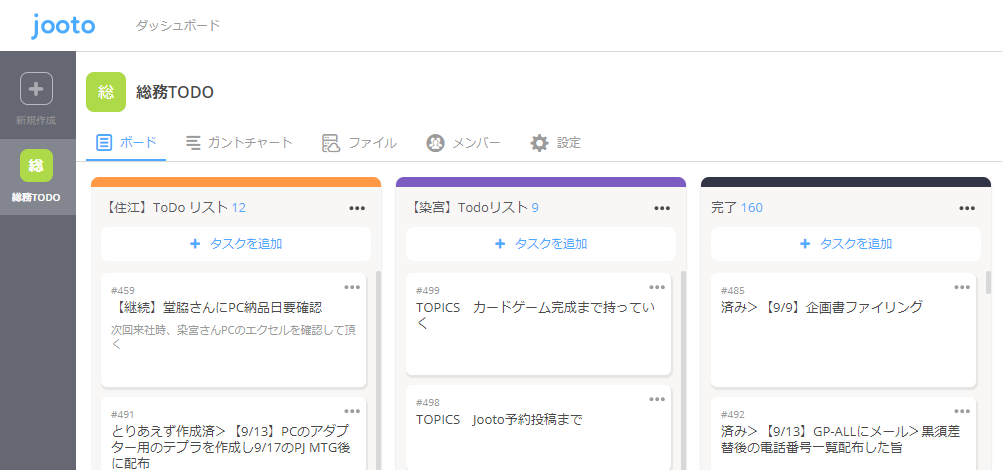 In this way, you can see the task list for each member in parallel.
Also, if you finish the task, put it in "Complete" and it will be obvious.
It saves you from having to ask again, "Is that work done?" And allows you to move to the next task smoothly.
Moreover, you can easily move tasks by each person by drag and drop!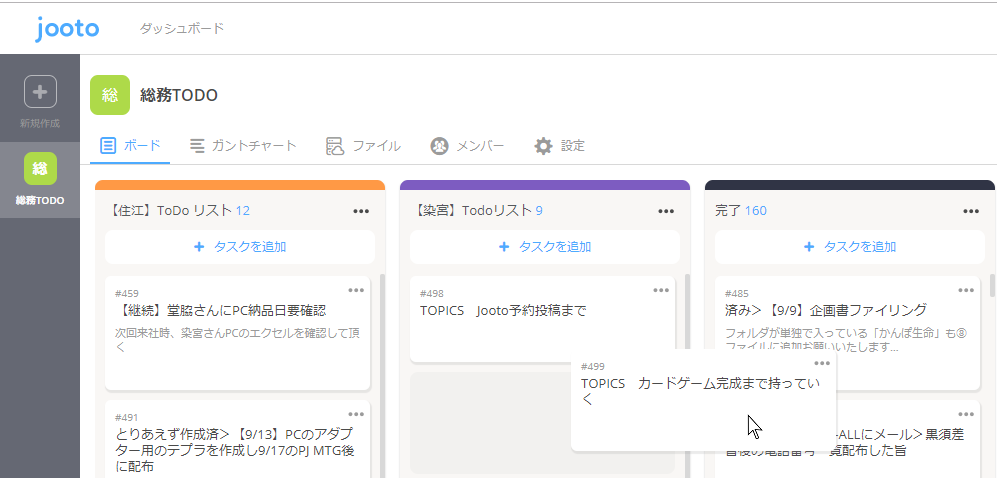 By the way, it can also be displayed in Gantt chart format.
The Gantt chart may be easier to read when performing tasks that take days or when deadlines overlap, so please use it according to your purpose.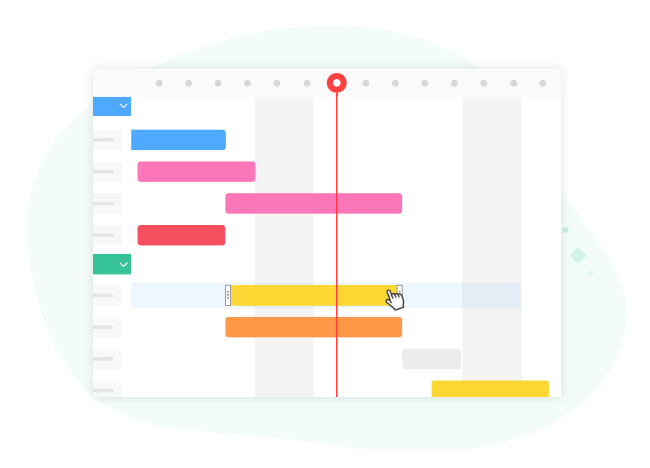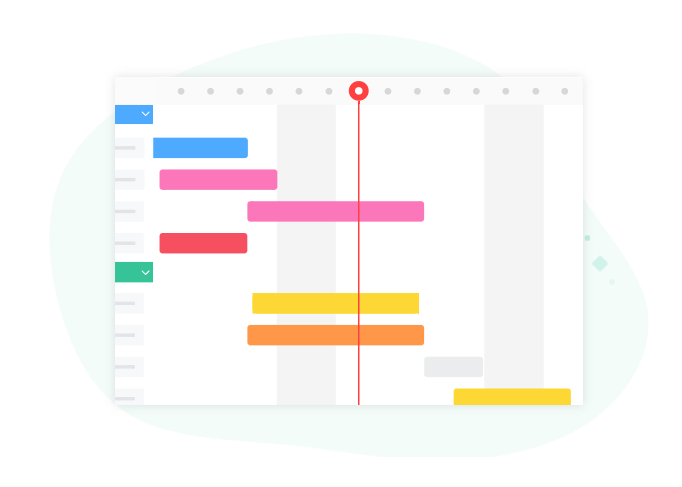 Jooto is
・ I am working on a project as a team, but I often go out and it is difficult to gather members.
・ I want to make progress management between companies easy to understand
・ I want to share work efficiently
I think that it is suitable for those who.
There is also a free version (the number of people that can be managed is limited), so it is recommended that you try using the free version as a trial.
This time it was an introduction to the task management tool!
We will continue to deliver information from the ears unique to GP, so please check it out here!