"PRODUCERS 2022" will be held on Wednesday, March 30! Hybrid event to learn the power of PRODUCING from top-notch guests!
2022.08.25
Hello, this is Miyanaga from GP.
I have big news for you today!
On Wednesday, March 30, we will be hosting a hybrid event for the general public called "PRODUCERS" to bring you "essential skills for the future"!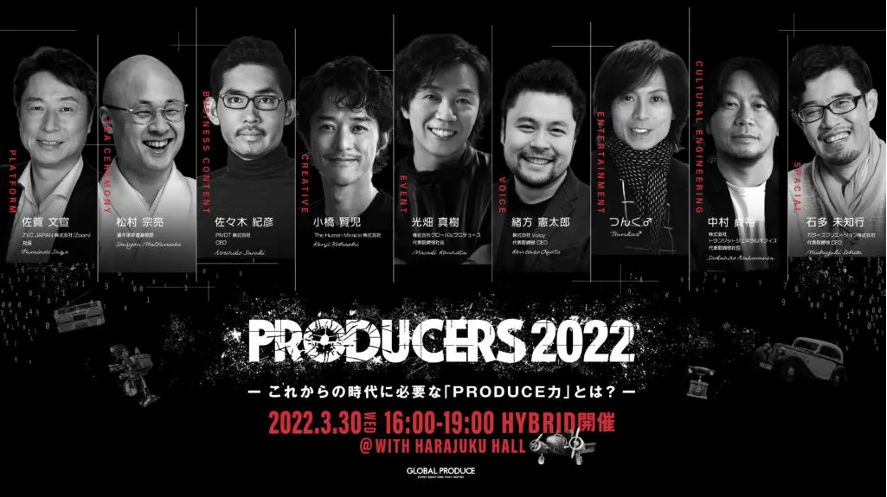 Last March, GP held its first public hybrid event "JAPAN Hybrid Conference".
One year has passed since then, how fast!
The Corona disaster has not yet been completely resolved, and it continues to affect many places.
We may not know what will happen in the future.
However, it is in such chaos that new technologies and businesses are born.
In fact, IT and AI technologies have evolved explosively over the past few years, and innovation has rolled in.
We may be entering an era of such chaos and innovation in the future.
What exactly are the skills that are essential for us in this era?
The answer we have arrived at is "the power to produce"!
To the era of "Power to produce"
When we hear the word "produce", in Japan, we tend to think of entertainment, but the "production skills" we are proposing here are a bit different.
GP believes that "produce" is the ability to create value by combining all kinds of talents and elements.
Now that the world is connected through the internet and various talents are flourishing everywhere, the question is, "What can we create beyond each talents?".
Those who have the ability to PRODUCE are also those who will create the times!
That is why we have decided to hold this event as a place where we invite guests who are bringing innovation to Japan and to the world, and where performers, participants, and viewers can enhance their PRODUCING capabilities!
Meet our top-notch guests and facilitators!
Facilitators
The event will be facilitated by GP representative Kouhata and Norihiko Sasaki, who also spoke at the previous GP event "JAPAN Hybrid Conference".
Event Producer=Masaki Kouhata/GLOBAL PRODUCE CEO /Host of "PRODUCERS"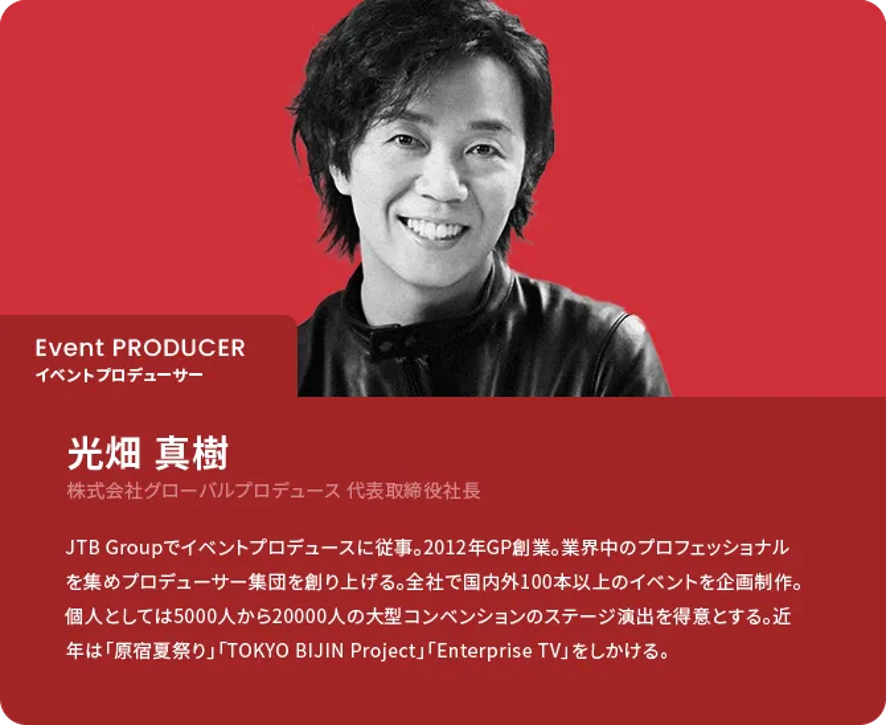 Business Content Producer=Norihiko Sasaki/PIVOT CEO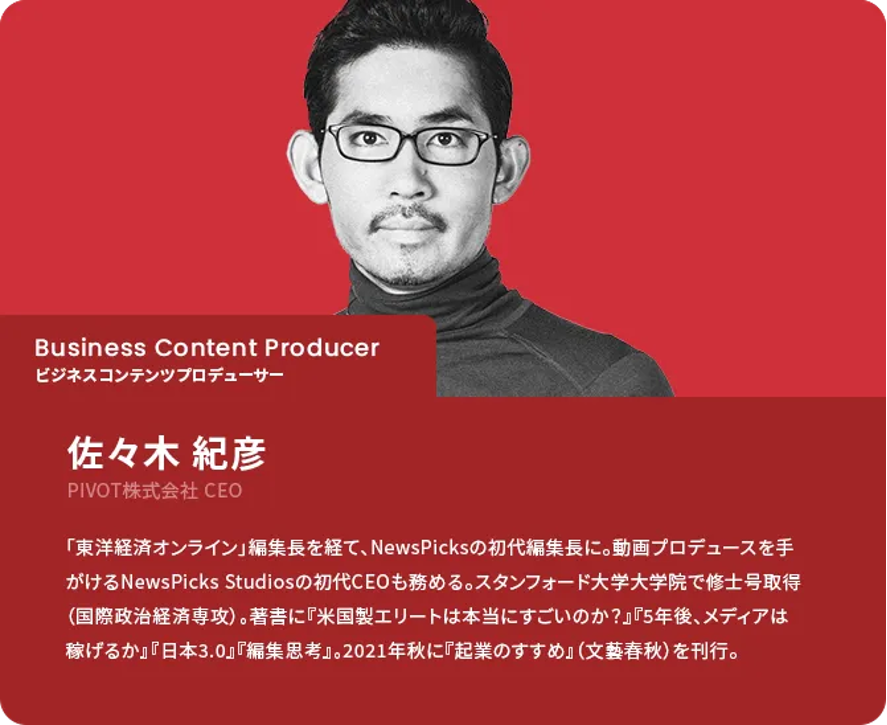 Guest Speakers
As befitting the theme of the event, we invited as guests speakers people who are sparking innovation in Japan and abroad in a variety of genres!
Creative Producer=Kenji Kohashi/The Human Miracle Corp.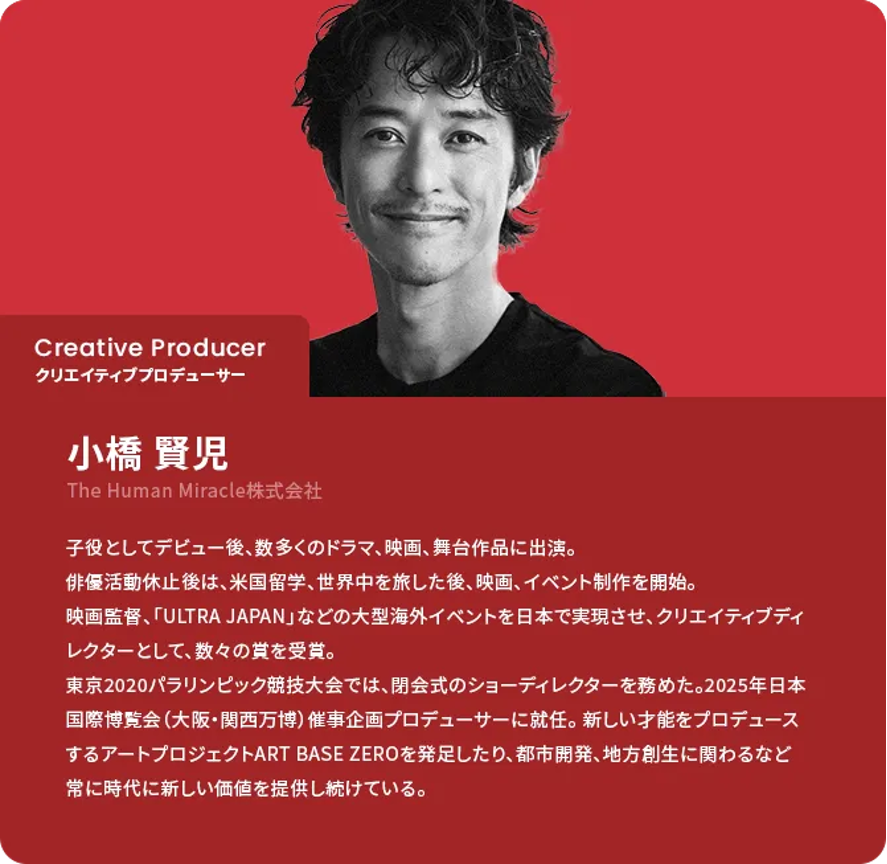 Tea Ceremony Producer=Souryou Matsumura/Urasenke Sado Associate Professor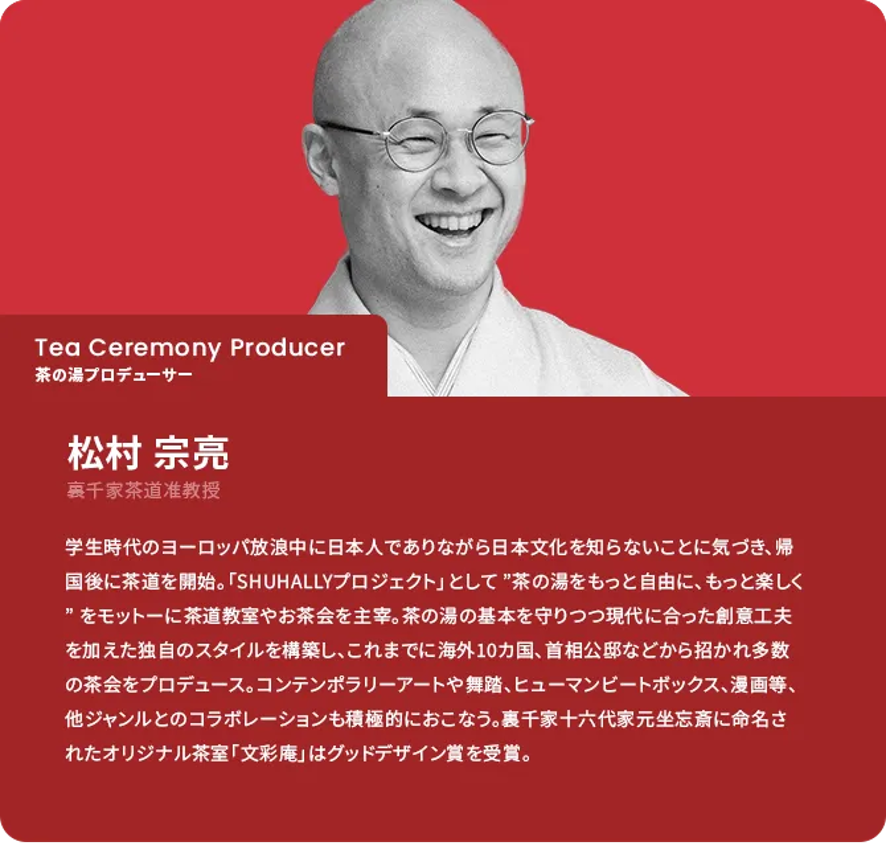 Voice Producer=Kentarou Ogata/ Voicy Corp. CEO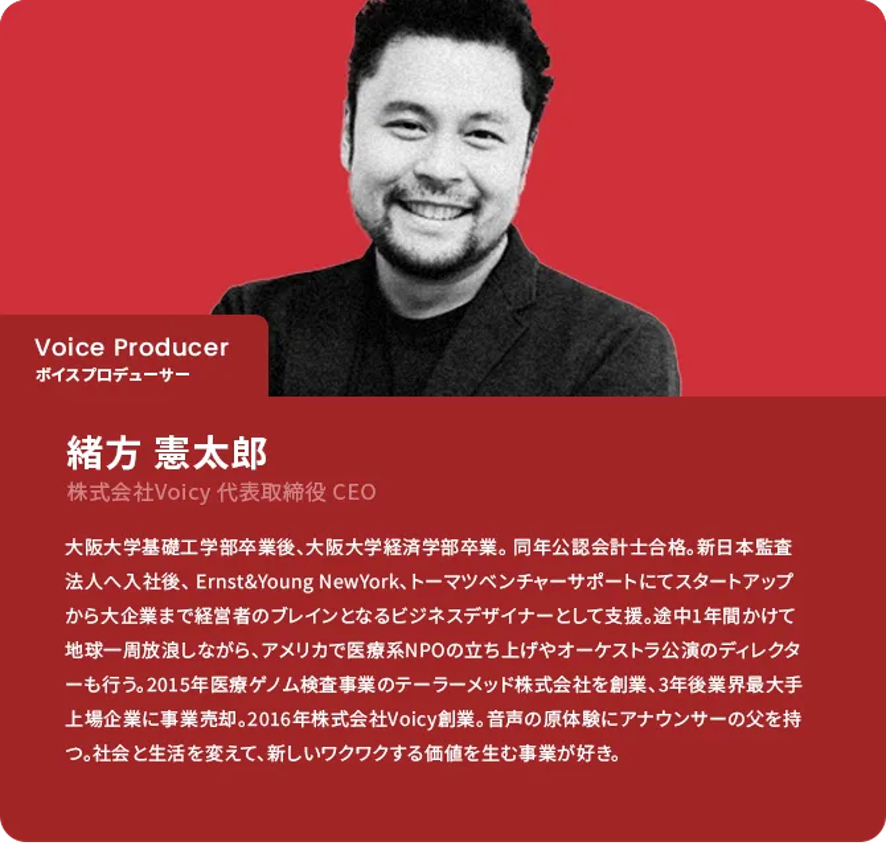 Cultual Engineering Producer=Sadahiro Nakamura/ TRANSIT GENERAL OFFICE Corp. CEO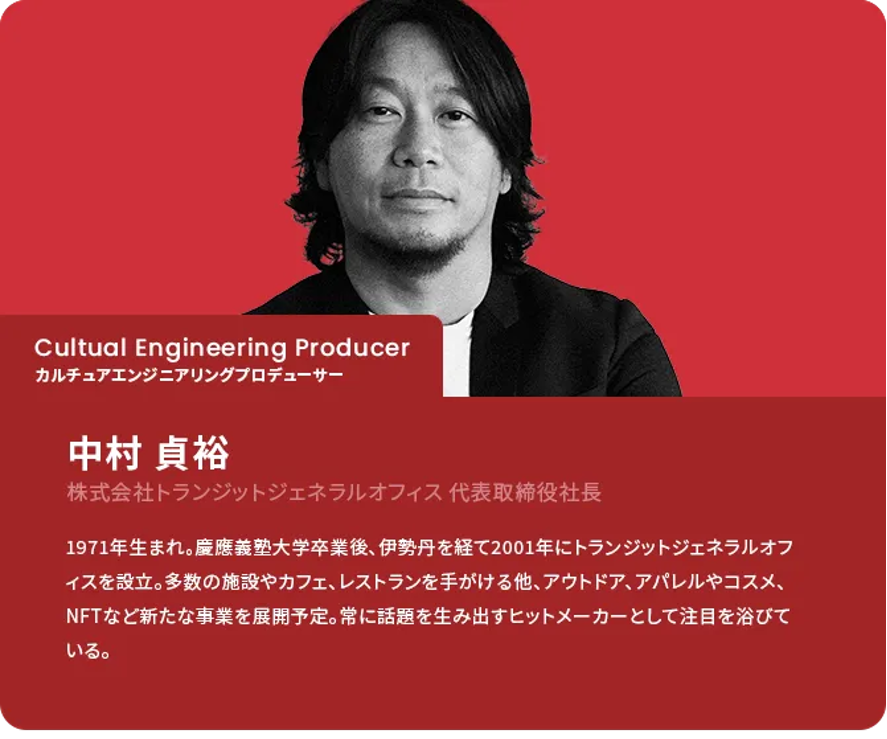 Spatial Producer=Michiyuki Ishita/COLORs CREATION Corp. CEO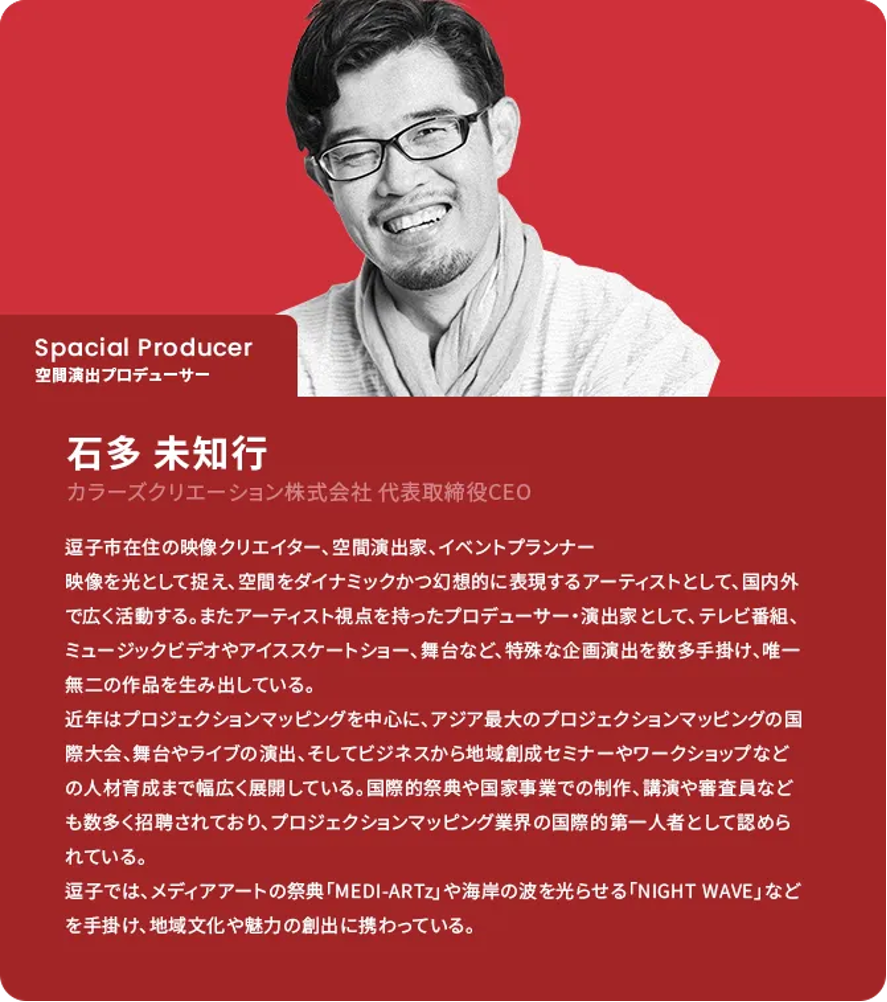 Platform Producer=Fuminori Saga/ZVC JAPAN Corp. (Zoom) President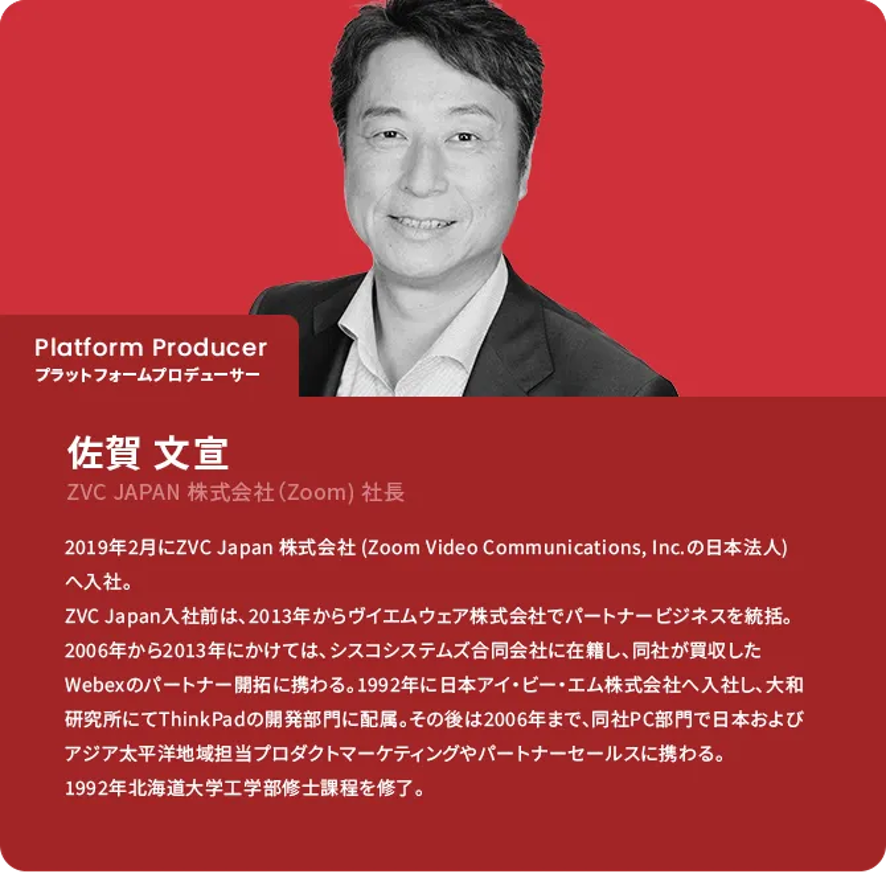 Entertainment Producer=Tsunku♂/ Musician, Entertainment Producer, TNX Corp. CEO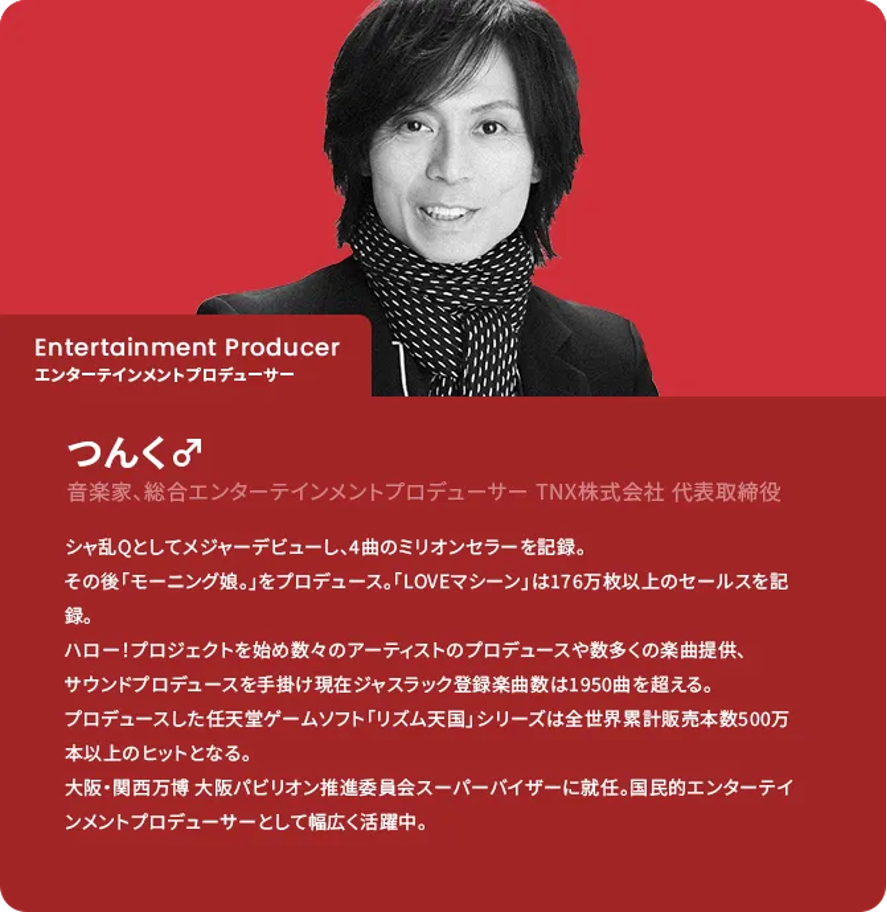 Details can be found on the special page below. Applications are also available on the special page.
Let's enhance our power to PRODUCE and create innovation together!We look forward to your participation!