Publication! -Tokyo Beauty Project- 【Seeking the members】
2019.09.04
This is Sayuri Yamaguchi from GP.
At the summer festival held at Togo Shrine in Harajuku last Friday, August 23
[Tokyo Beauty Project] was unveiled!
In these TOPICS, we had delivered key visuals before, but finally, we were able to make a big announcement in front of many customers and many media!
Appearance scene!
The stage was held on the stairs leading to the shrine precincts.
Appeared in a gorgeous figure, with a signal of Japanese music!
Everyone is very nice.
I would like to introduce this company's media, as it has been taken up by various media.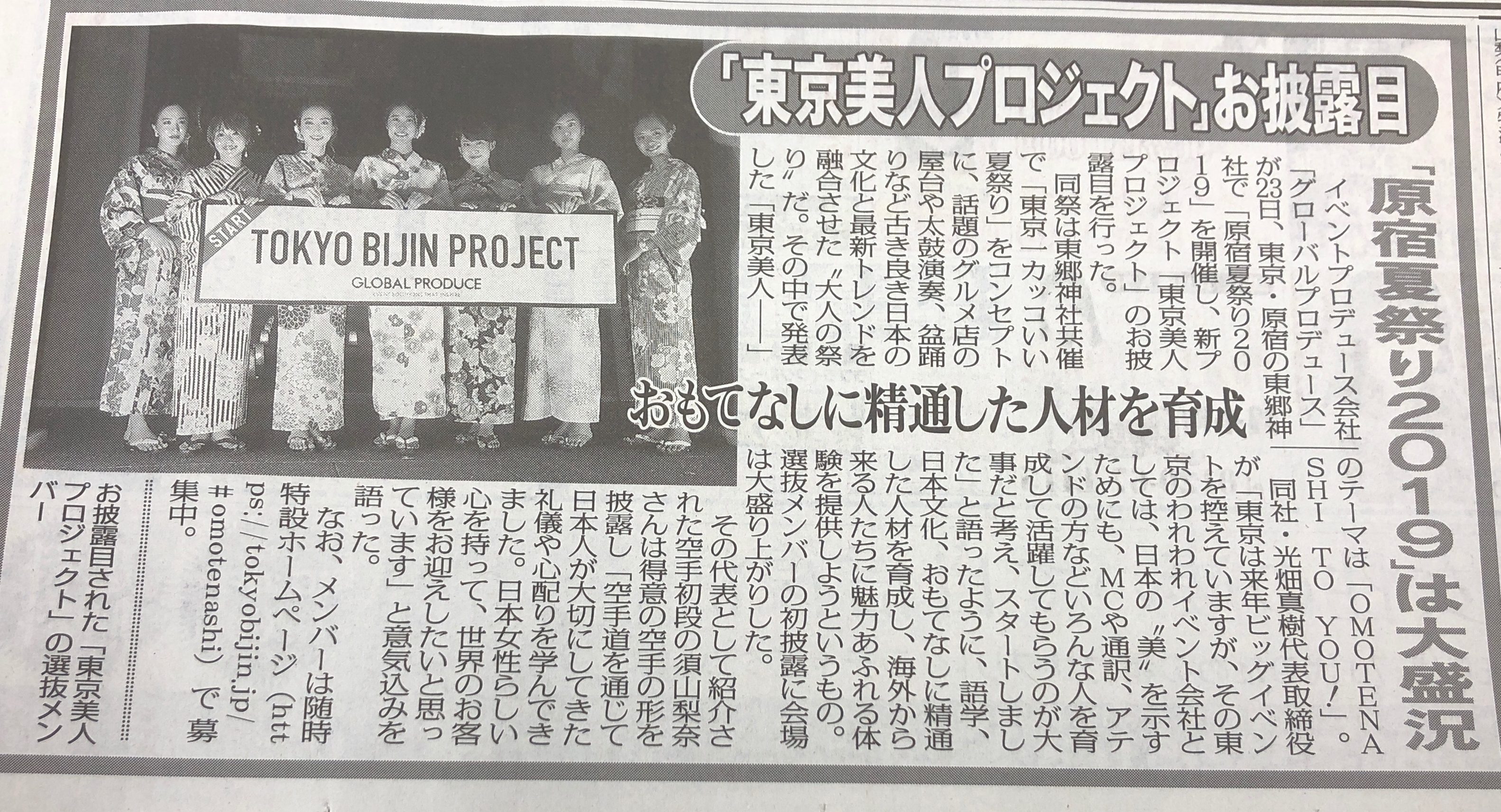 * Tokyo Sports 8/29 published
"Tokyo is preparing for a big event next year, but as an event company in Tokyo, in order to show the beauty of Japan, we will nurture various people such as MCs, interpreters and attendants. I thought it was important to start. "
――― Comments from CEO CEO Kouhatas Kouhata is also included!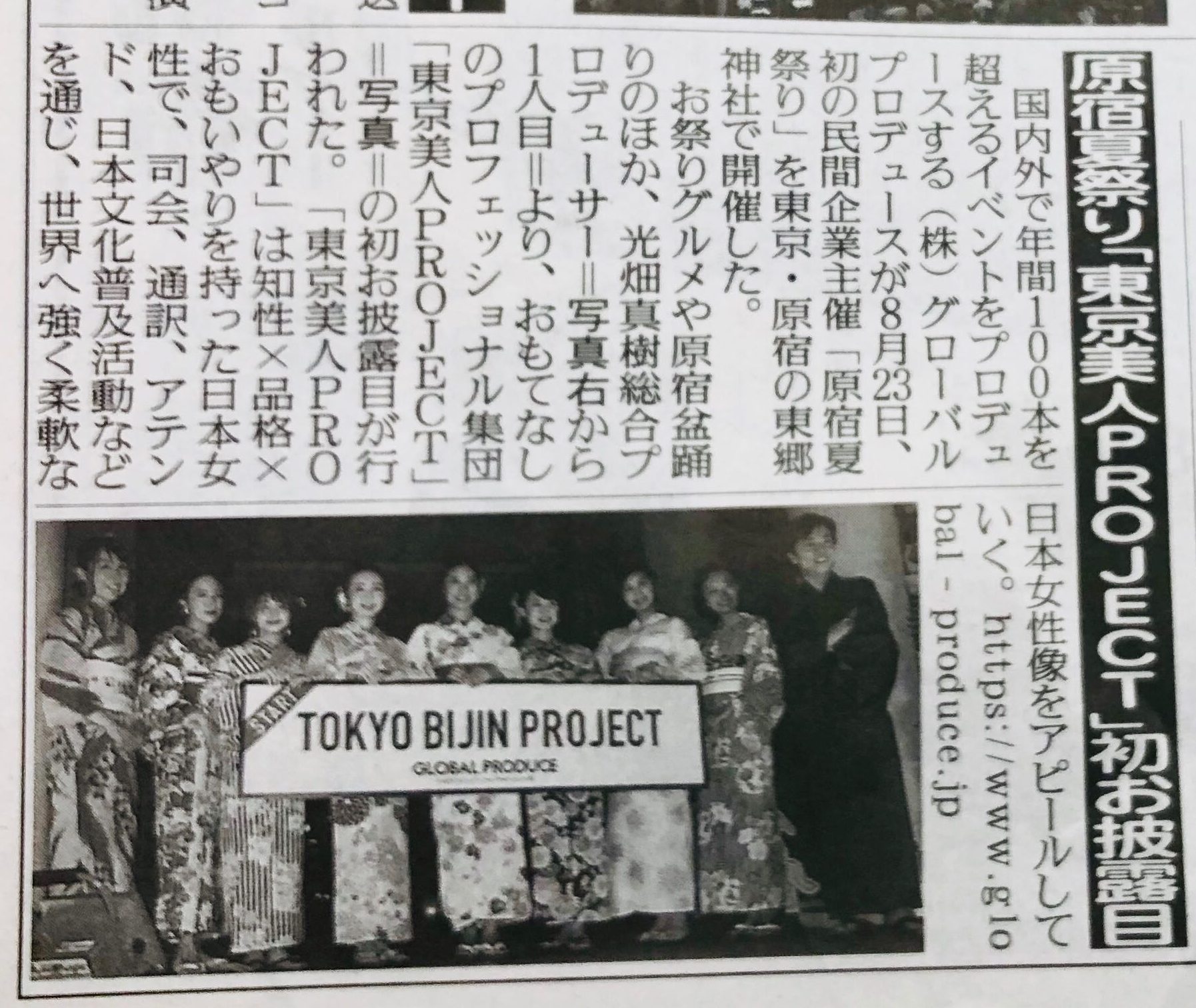 * Sports Houti 8/31 posted
"Professional group of hospitality"
Keywords such as "intellect x dignity x hospitality" are picked up.
This project was born out of the desire to nurture human resources who are familiar with Japanese culture and hospitality, and to provide attractive experiences to people from overseas.
On this day, the members gave a speech in English and performed karate,
Although it is a limited amount of time, I would be happy if I was able to tell as many people as possible about what kind of efforts the [Tokyo Beauty Project] is.
The Tokyo Beauty Project is looking for members at any time!
"I can speak English because I have studied abroad, but I don't have a chance to make use of it …"
"I like events! I want to challenge MC and attendants in earnest. "
"I was learning in earnest to become an announcer. I'm looking for something I can do. "
Tokyo Beauty Project provides a place where such people can shine.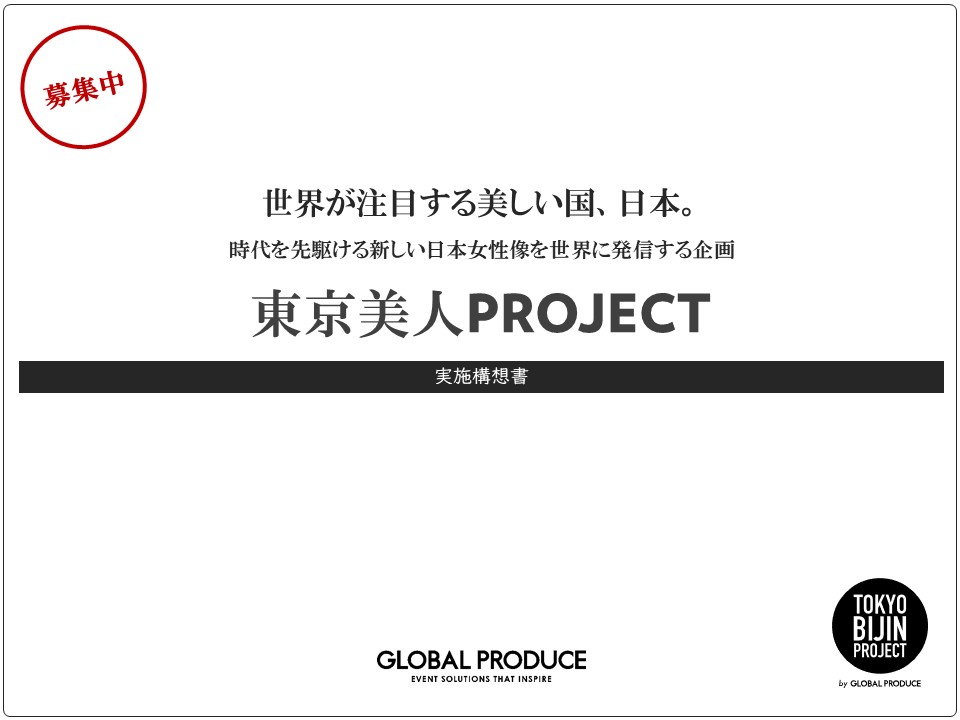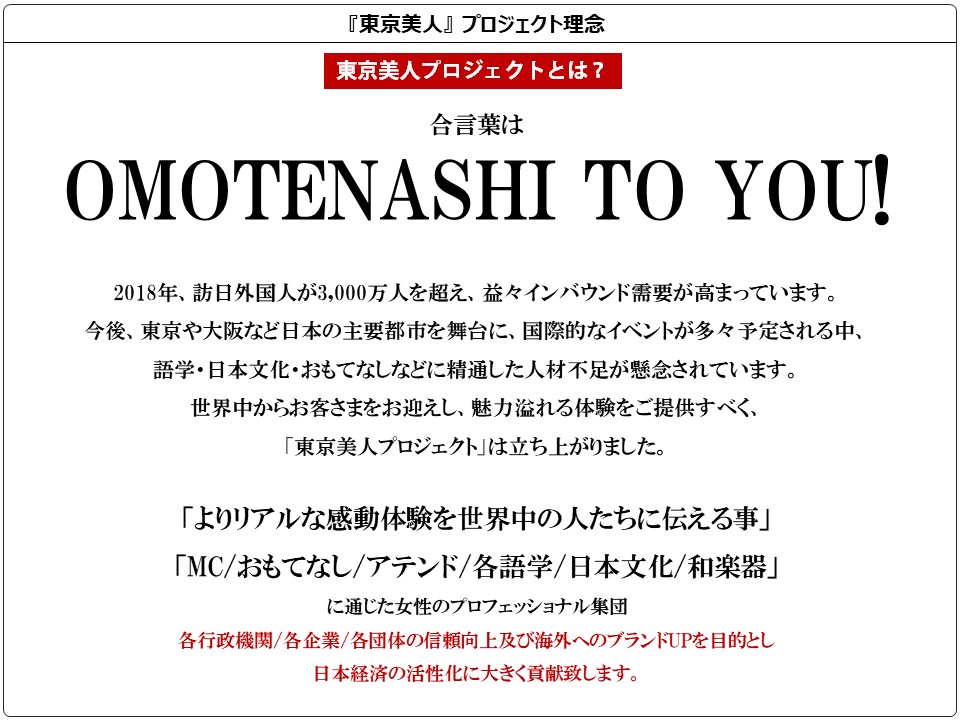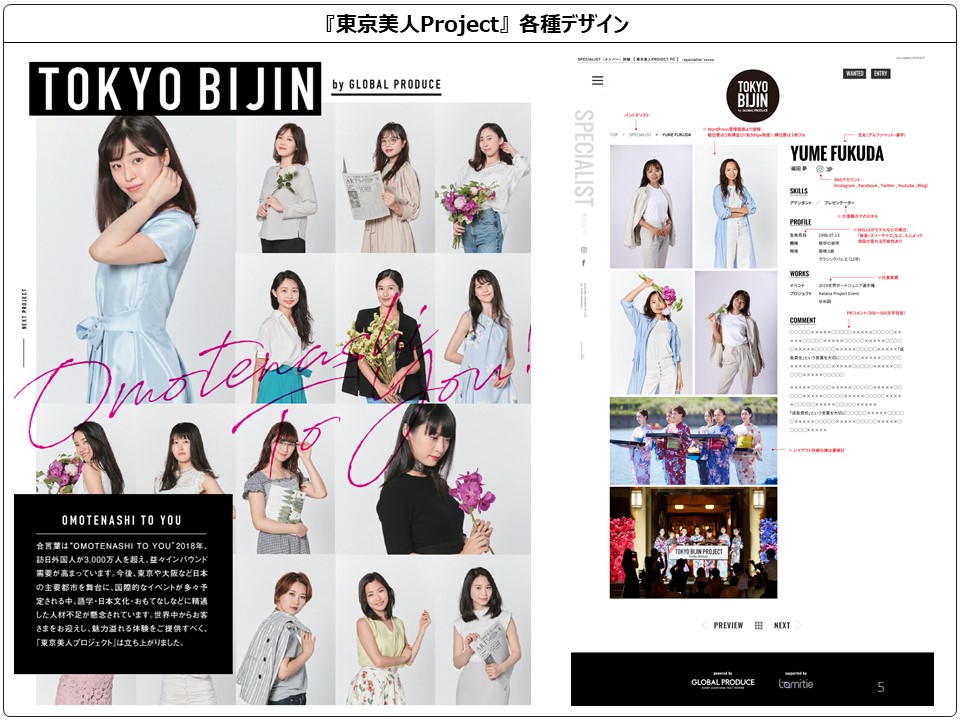 If you are interested, please visit the website.
[https://tokyobijin.jp/]
… Please look at those who are not interested! (Lol)
I would be happy if you could introduce more people you know!
The activities of the Tokyo Beauty Project members will be reported on the website.
We will introduce it in this TOPIC so please look forward to it!