Solve all the challenges of hosting an event online!
2020.04.28
Hello everyone, this is Okawa.
The impact of COVID-19 is hurting the Japanese economy.
Not only the food and beverage industry, the travel industry, and accommodation facilities, but also real events are naturally in a mood of self-restraint, and events are being canceled and replaced by "live distribution" and "online events" one after another.
When a real event is switched to an online event, you run into a lot of problems!
For example.
What could be more appealing than an actual presentation?
How do we open an awards ceremony?
How do we create a sense of togetherness like a real event?
How do we keep participants focused?
We'd love to do it on demand, but how do we make it interactive?
How to do LIVE delivery without security or risk of interruption? etc…
GP's "LIVE CONVENTION" was born to solve this problem!

What is "LIVE CONVENTION"?
Exactly! I'll be happy to answer your questions!
Q: What is "LIVE CONVENTION"?
A: "It's a GP-produced online event for maximum effect
Q: Why did you choose "LIVE CONVENTION"?
A: (1) Effective methods that can be used only in online events
(2) The compositional power that we can offer as an event production company
(3) High return on investment
The details will be posted at a later date, but with a Q&A corner for chatting and a program that makes use of the voting function, we expect the event to be highly participatory and more effective than a real event.
LIVE CONVENTION makes it possible to design a space that was previously not possible for real events due to budget constraints.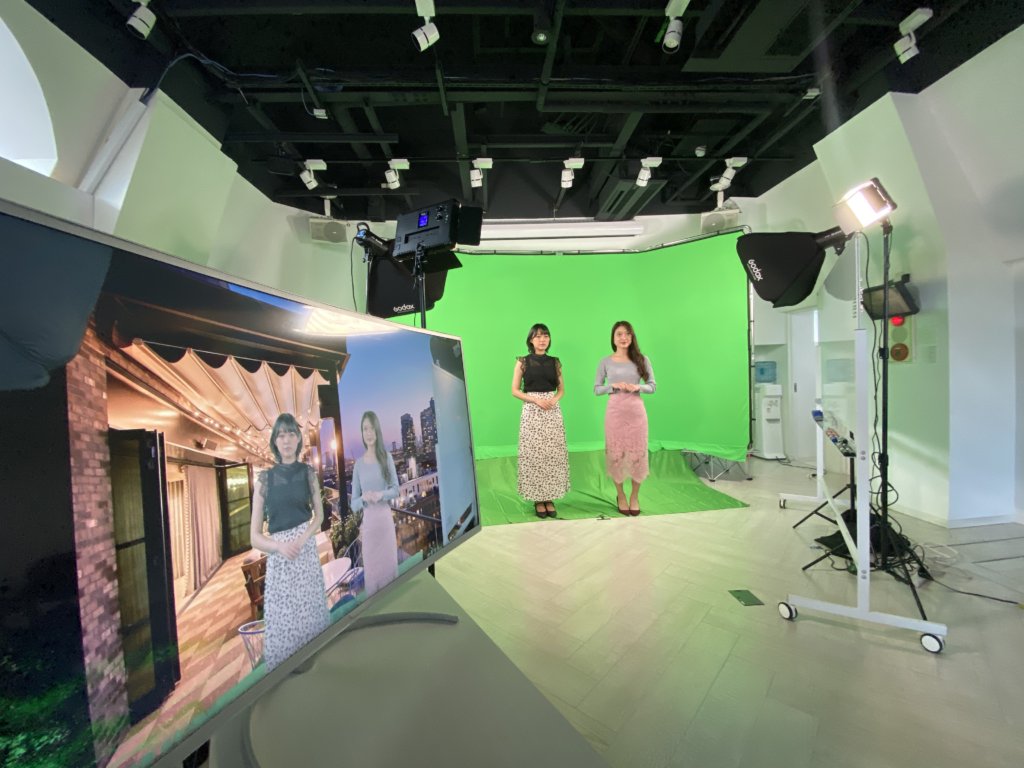 You can express various atmospheres depending on the background.
Plus!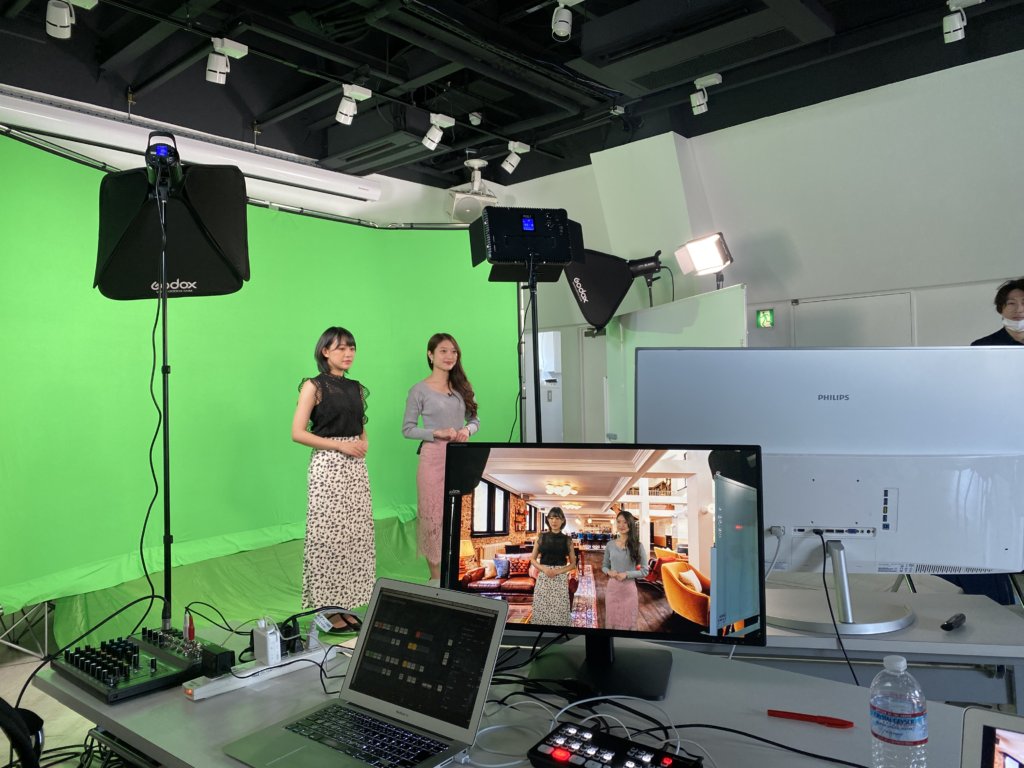 We can also create a special world view and direction by using video direction that has never been possible before, which is unique to live broadcasting.
By using real x CG animation and other techniques, it is possible to express things that could not be done at previous events through images.
GP's 3rd floor has evolved into a live broadcasting studio!
In order to carry out live broadcasting, special equipment and expertise in each field is required, such as video, sound, lighting, chromakey, and other necessary equipment and placement methods.
So GP thought.
How about building a live streaming studio on the third floor of GP?
We've made it!
We have a variety of equipment such as a green wall, lighting equipment, sound equipment, and video equipment that can synthesize CG of the background!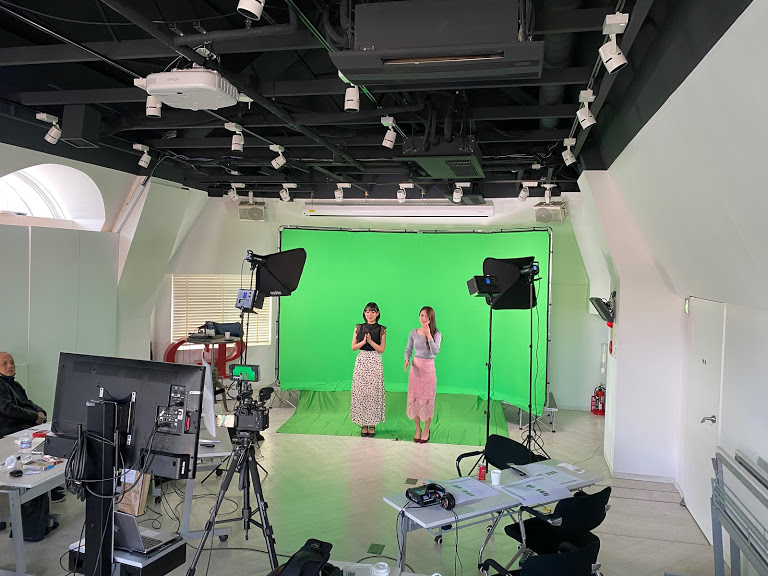 We also used Instagram to conduct graduate information sessions online.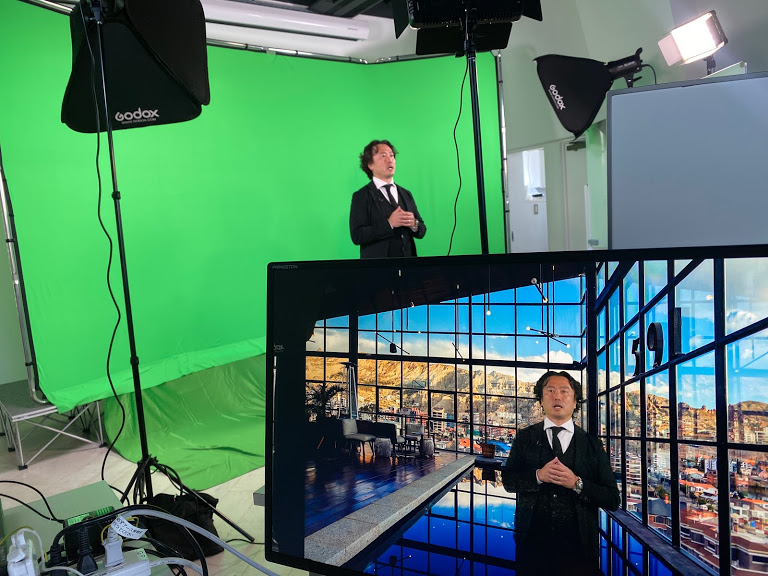 We are filming the LIVE CONVENTION video to be released soon!
GP Studio is only 3 minutes walk from Harajuku! (MAP).
Please feel free to contact us for a consultation.