Tips on event production. The Process and case studies.
2023.03.13
Events is an essential part of corporate activities.
There are a wide variety of types of events, from internal events such as kickoffs and award ceremonies to external events such as pop-up stores and exhibitions. It would be rare for someone to have never participated in an event.
However, when it comes time to "hold one yourself," it is often difficult to know what goes on behind the scenes and where to start preparing. In this journal, we will discuss the specific procedures and tips to keep in mind for event production.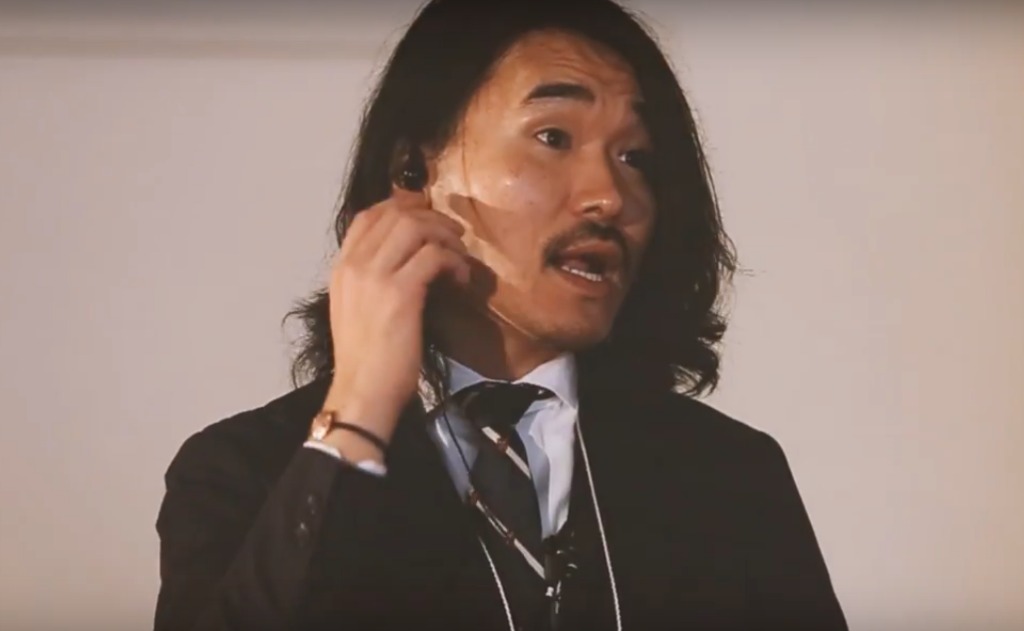 Planning and production: Contents and type of events
The word "event" covers a wide range of content. First of all, it is important to clarify "who the target audience is" and "what the purpose is (or what you want to achieve)" with the event you are holding, and consider what type of event would be appropriate.
Events can be broadly divided into events for, "employees and staff," "customers and stakeholders," and "the general public" (and may include multiple elements).
Events for Employees
This is an event that is focused on employees. There are a variety of types of events, from kickoffs to unify the company and to share information, to award ceremonies to praise and reward employees for their achievements, to athletic meets to provide communication and recreation. While many of these events have become standardized and each company has its own know-how, it is necessary to be careful not to get stuck in a rut.
Events for Customers and Stake holders
These are events in which are focused on existing customers, partner companies, etc. Examples include exhibitions, conventions, new product launches, press conferences, seminars, and social events. The main purpose of these events is to strengthen the relationship with customers. It is important to make sure these events are beneficial for customers and the other related parties.
Events for the General public
These are events for general consumers, prospective customers, and others not included in the above two categories. These include pop-up stores and exhibitions. These events are mainly for promotional purposes, and are often held by BtoC companies, but the number of participants is also the most difficult to predict.
The role of an events agency
When companies hold events, they probably will think of hiring an events agency.
Today, in addition to the increasing number of elements required for an event, there is an increasing number of preparations that are too burdensome to be carried out in parallel with the company's own operations, such as the Video Content to be used, staging designs, onsite management, and so on. Depending on the scale of the event, it may be quite difficult to cover everything in-house. In this respect, event production companies are experts in handling events. Not only can they organize a high-quality event tailored to your objectives and targets, but they can also be entrusted with the day-of operation.
By including an events agency from the planning stage of the project, you can not only improve the quality of your event, but also ensure that it will be managed reliably and safely.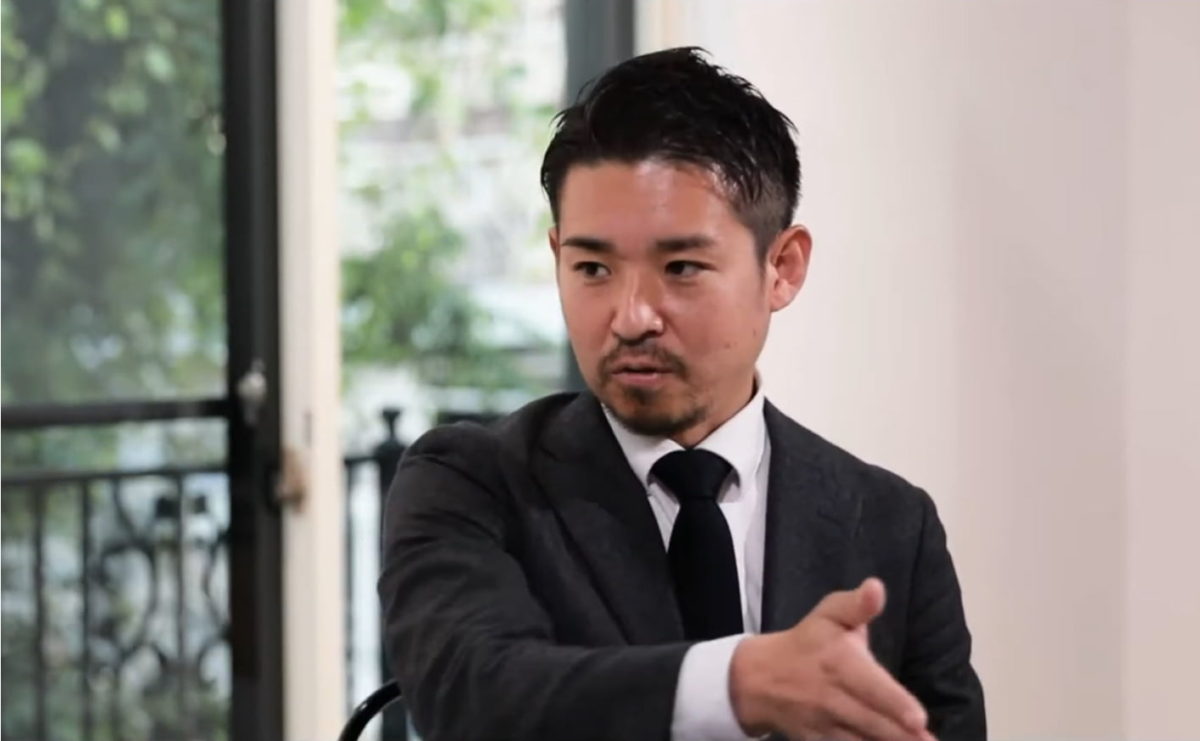 Event Production Flow
Let us now introduce the specific flow of event production. Basically, events proceed in the order of "planning," "production," and "operation."
Event Planning
The first step in event production is to create a plan. The quality of the event and the degree to which it achieves its objectives are determined at the planning stage, so it is important to make a firm decision.
Concept Planning
The absolutely indispensable elements in planning are "purpose" and "target." Event preparation is a long process, and there is a danger that it will go off in an unexpected direction while you are trying to plan all sorts of things, but by planning with a clear purpose and target, you will be able to correct course and hold a solid event that makes sense.
At this stage, we focus more on the fundamental aspects of the event, such as the purpose, target, and concept, rather than the details of the contents.
Venue Planning
The first thing to be arranged for an event is the venue. No event can begin without a venue. However, it is important to compare the number of people expected to attend the event, the capacity of the venue, and the convenience of transportation, as the venue cannot be changed during the production.
Venue Arrangement
Once you have a candidate venue in mind, make inquiries and finalize the arrangements. Large venues are often booked on a yearly basis, and the first choice may not always be readily available, so it is advisable to make several choices before starting the arrangement process.
Event Production
Once planning and venue arrangements are complete, it is time to produce the event content.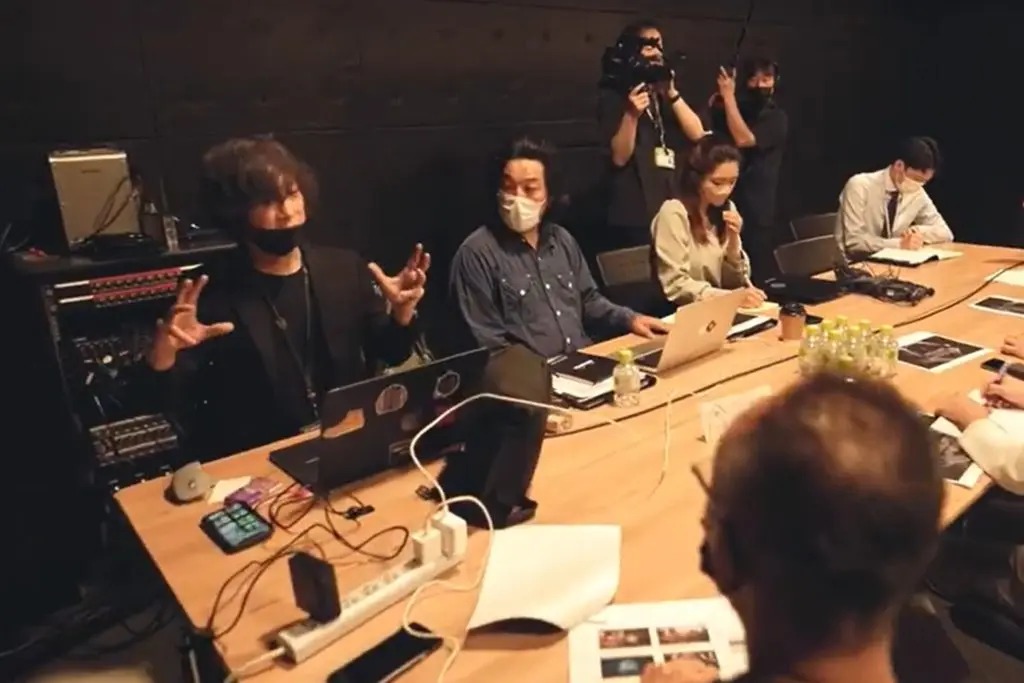 Content and Program Design
You will be creating contents and programs that match the targets and objectives determined at the planning stage. It will be smoother if we first generate as many ideas as possible through brainstorming, etc., and then select the ones that best fit the objectives.
Production of Event materials and tools
Now, you will be preparing event materials and tools to match the content. These include novelties to be distributed at live events as well as setting up and adjusting streaming tools for online events. Especially for online events, it is important to note that the ease of use of the tools directly affects the satisfaction of the event.
Video Production
Next up is the production of videos for the opening content and introduction of award winners at award ceremonies. With the increasing number of online events, many people have a discerning eye for video, so we recommend that you leave the video production to the professionals and have it of high quality.
Event Operations
Event operations may seem like something that only takes place on the day of the event, but it is an area that requires in-depth discussions and preparation in advance. It is important to start preparation as early as possible, working on it simultaneously with production.
Event Promotion
Attracting visitors is essential for events for the general public, as well as for employees and customers. No event can start without attracting people. The earlier you start promoting, the easier it will be to attract them, so be prepared to also start promotion simultaneously with production.
Designing the reception desk, visitor flow, etc.
At a live event, the smooth flow of the reception desk and ease of movement within the venue have a significant impact on satisfaction. In addition, from the perspective of infection control, it is essential to deal with congestion. In addition to adjusting the entrance time, it is important to carefully consider the number of reception booths, reception procedures, and the flow and number of personnel required to guide visitors into the venue.
Detailed Program Design
Events have time limits. Program design is indispensable to keep the event running smoothly within the allotted time, and to make it exciting at key points. In what order should the contents be presented? How long are the breaks? How will the staff move? When will the guests enter and when will the flow begin? These and many other factors should be taken into consideration when making decisions.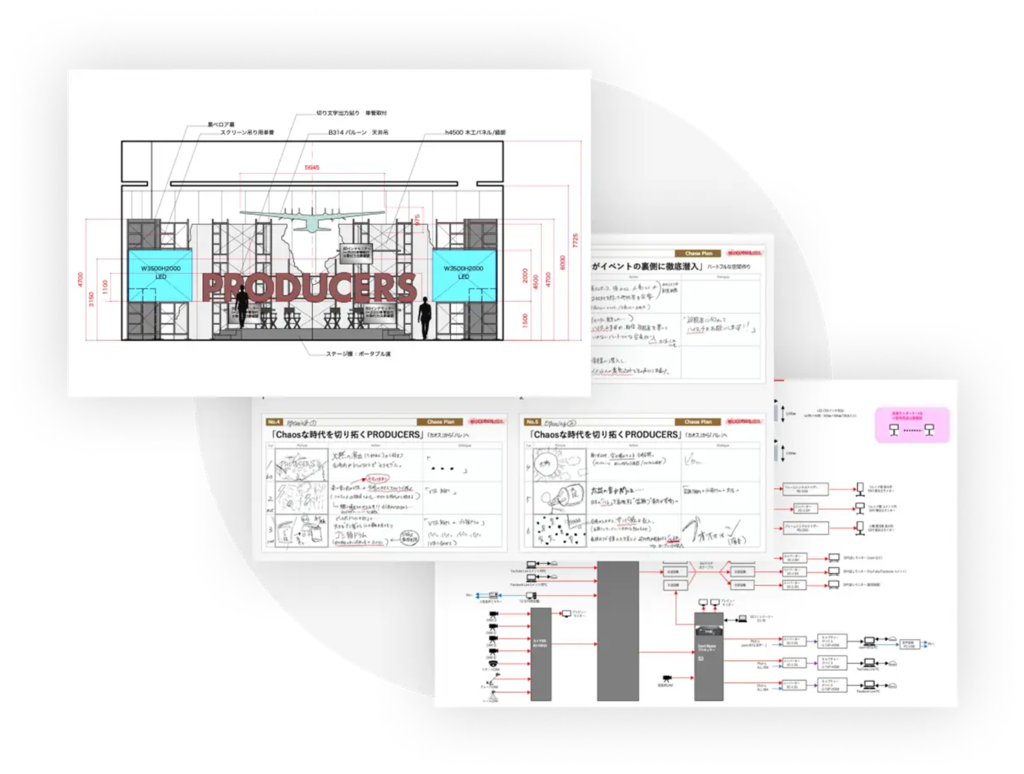 Event Production Case Studies
Now that we have explained the various aspects of an event, what exactly happens when you put it into an actual event? Here are two case studies that we'll dive into.
PRODUCERS 2022
This event was a hybrid conference combining live audiences and online streaming. Since we were in the midst of the Covid Pandemic, we dared to limit the number of live participants to about 50, and the majority participated online.
We decided on the concept of "chaos" in order to provide businesspeople with ideas for survival in this chaotic world.
Based on this concept, we designed a stylish and vigorous stage space with a retro and abandoned feel. We paid close attention to every detail, not only the stage set, but also the design of Video, opening performance, and the streaming screen design.
In addition, since this was a hybrid event, in addition to the management of the live venue, we designed the program of the event focusing on camera work to make the streaming video attractive throughout the event.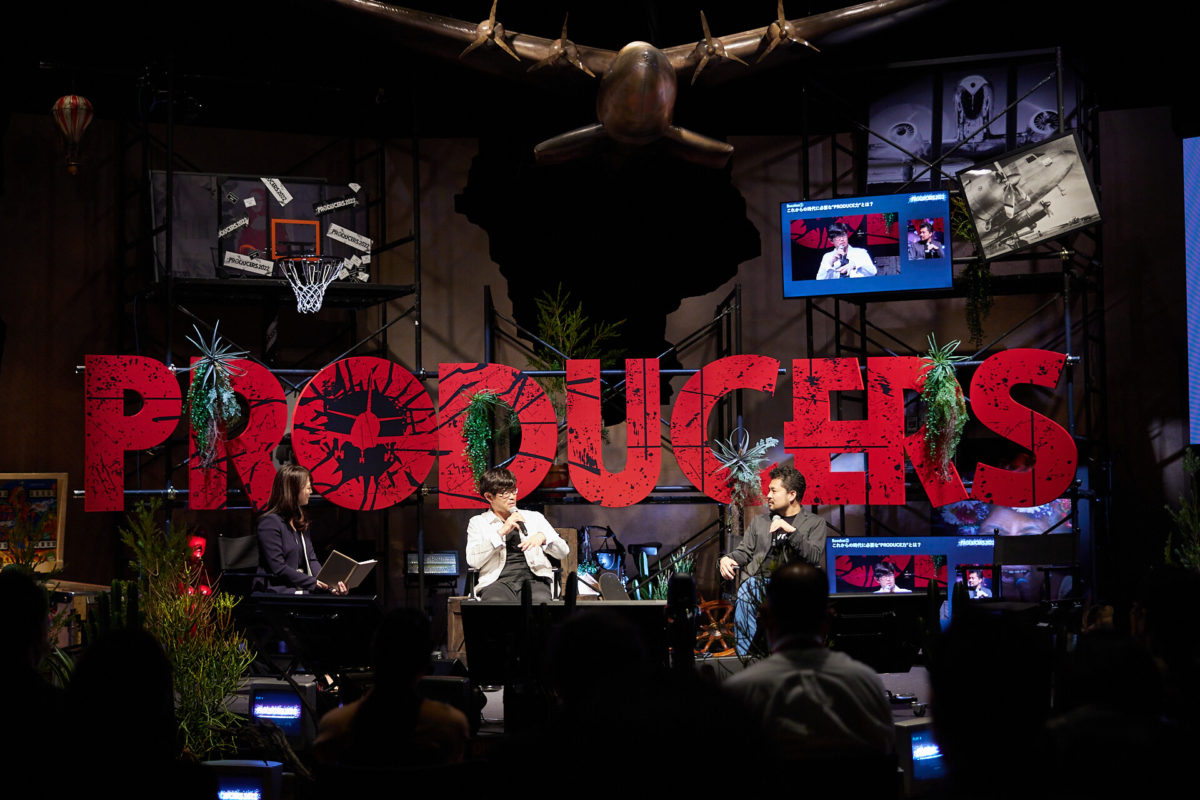 IT TREND EXPO 2022
This was a week-long online exhibition event for IT products.
With a large number of companies exhibiting and a variety of seminars and sessions taking place at different timings, a sense of overall consistency and uniformity of atmosphere was required. For this reason, we developed a consistent design for the website design and for the venue design.
The most important point for this event was management. During the event, various companies, speakers, and guests took the stage in turn, and the timetable was packed.
For this reason, we were very particular about the precise design and management of each speaker's keynote materials and participant flow. We also focused on the aspects that were not visible to the public, such as rehearsal arrangements for each speaker and the allocation of waiting rooms, to ensure that the event proceeded smoothly.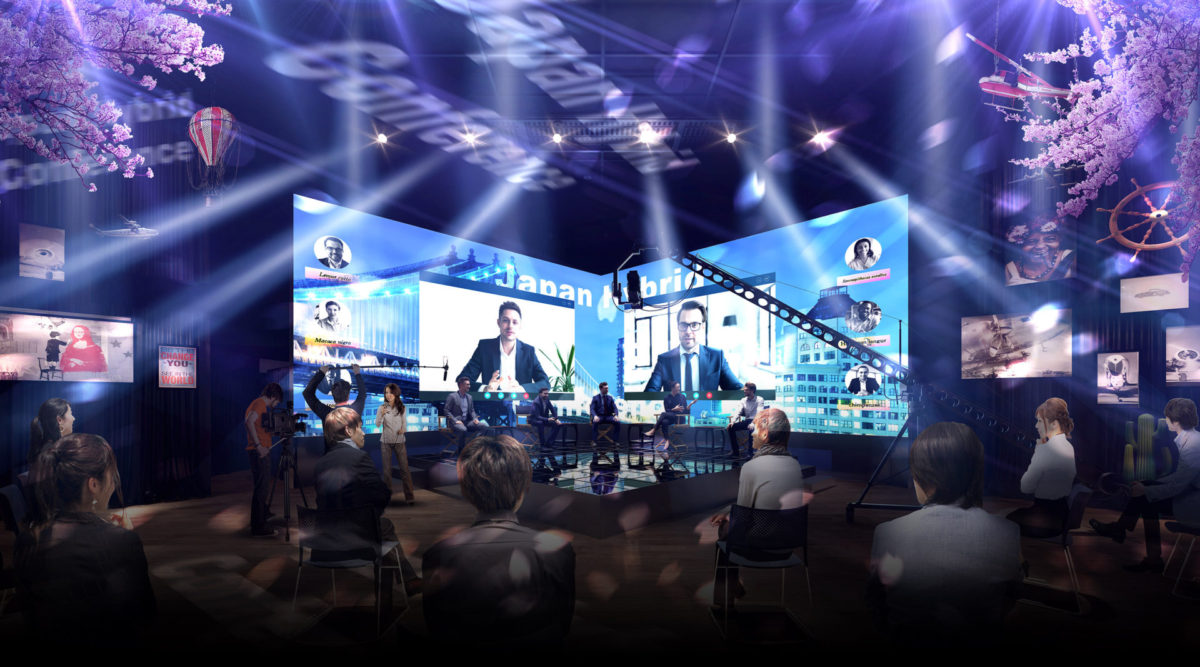 Summary
There is a surprisingly large amount of work to do when it comes to event production, and it easily gets quite complicated. The important thing is to plan and create the event according to the proper production flow. Please try to plan according to the flow described in this article.
Another way to plan a large-scale event is to hire an events agency. Us at Global Produce are professionals in event production, so please consider us when you need some help!